National Cherry Blossom Festival, Washington DC
Event Navigation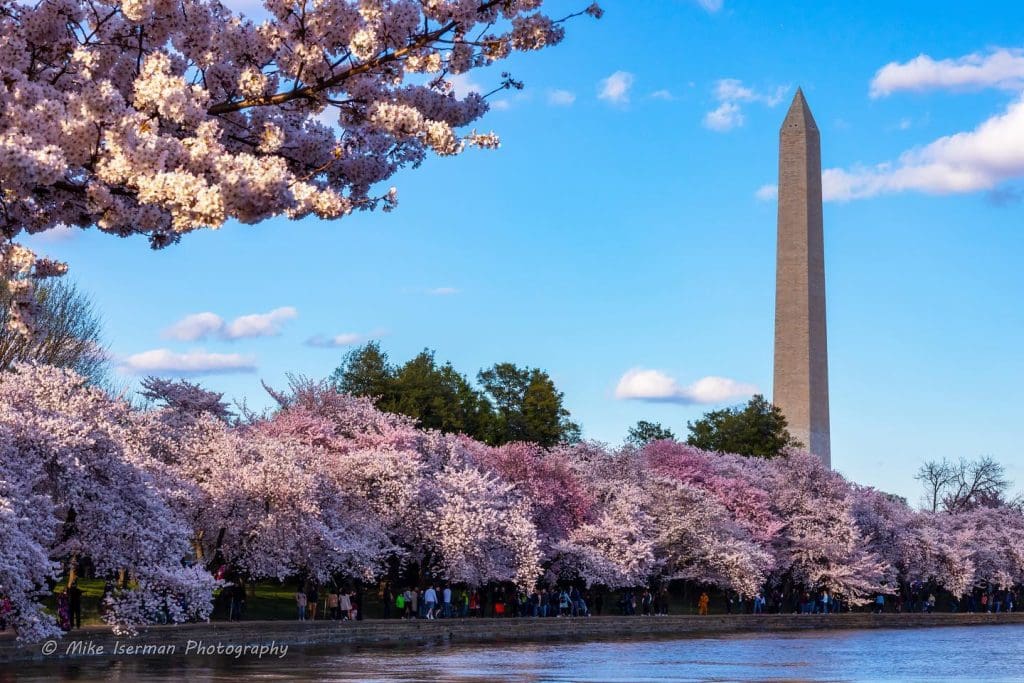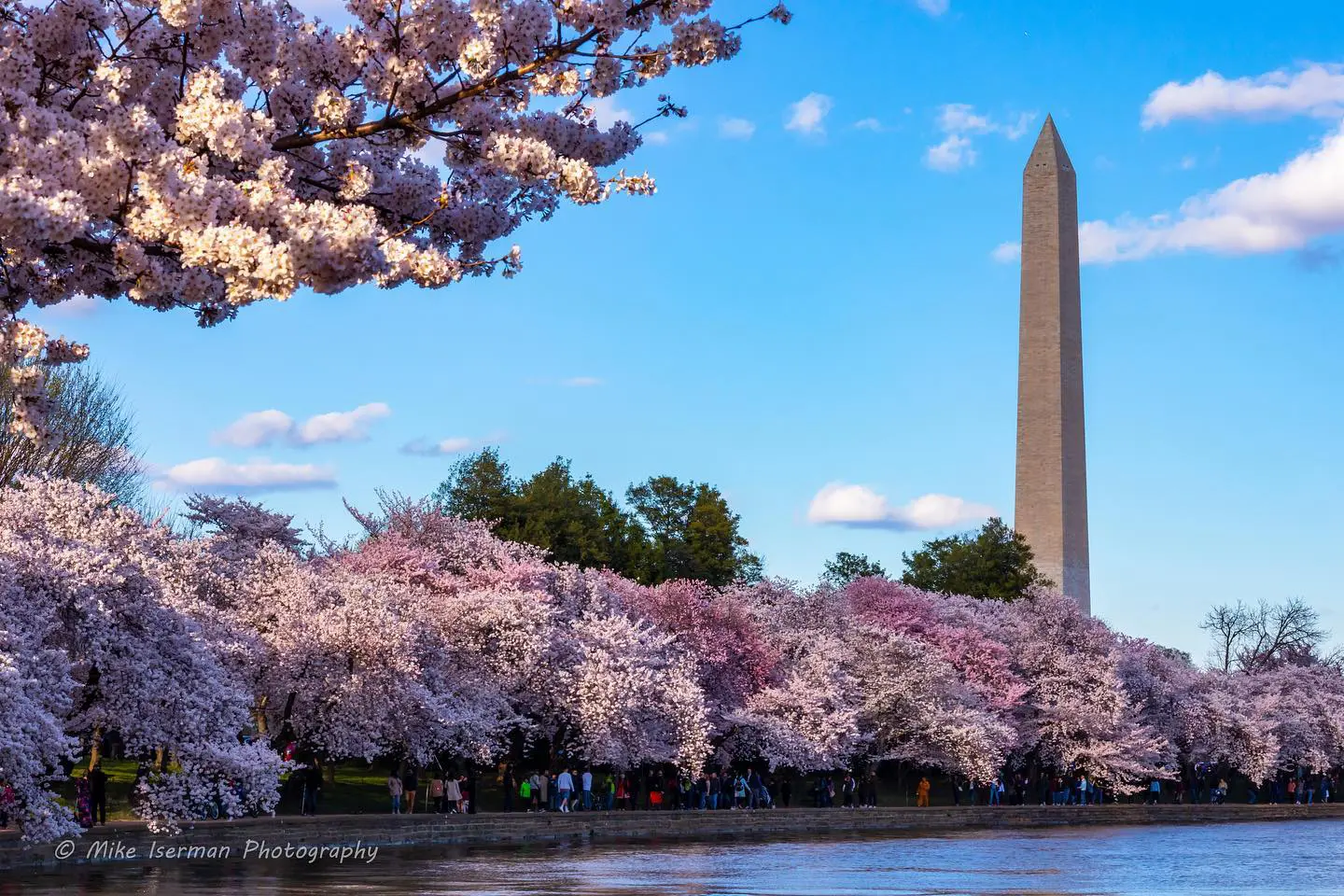 Anyone who has visited Washington DC during the Spring will find it impossible to forget the overwhelming sight of hundreds upon hundreds of delicate flowering cherry trees, looking like canopies of snowflakes, an event the US capital celebrates with the National Cherry Blossom Festival.
They are mainly Yoshino cherries and are grown in three different parks in DC, located around the Tidal Basin, the East Potomac Park and the Washington Monument. There are 3,750 cherry trees in the Tidal Basin alone.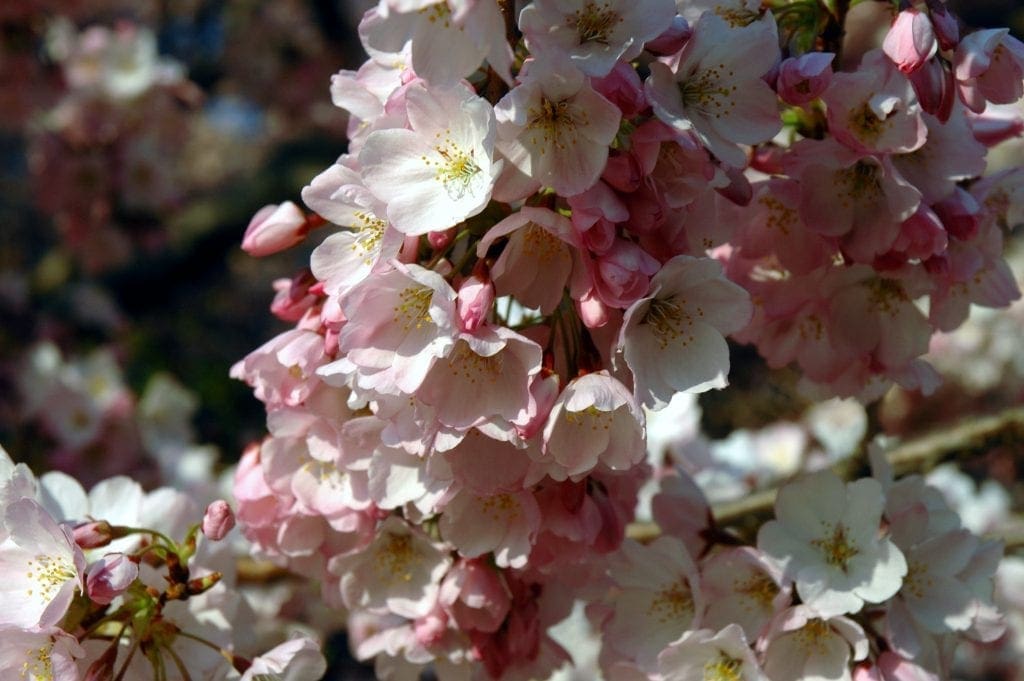 With this wealth of natural beauty, although cherry trees are not indigenous to the USA, it is unsurprising that the inhabitants of Washington DC would want to celebrate this floral heralding of Spring.
Origins of the National Cherry Blossom Festival
So how did the festival come about?
In 1912, 3,000 cherry trees were given as a gift by Mayor Yokio Oraki of Tokyo to celebrate the closeness of the relationship between Japan and the United States. On March 27, Helen Herron Taft, the First Lady, together with Viscountess Chinda, the wife of Japan's ambassador to the US, planted the first couple of cherry trees in West Potomac Park. The gift was reciprocated by the American Government in 1915 by sending some flowering dogwood to Japan. From this time, America's First Ladies have been very involved in the National Cherry Blossom Festival and have been honorary chairs of the proceedings.
The cherry blossom season or sakura is held in high esteem in Japan.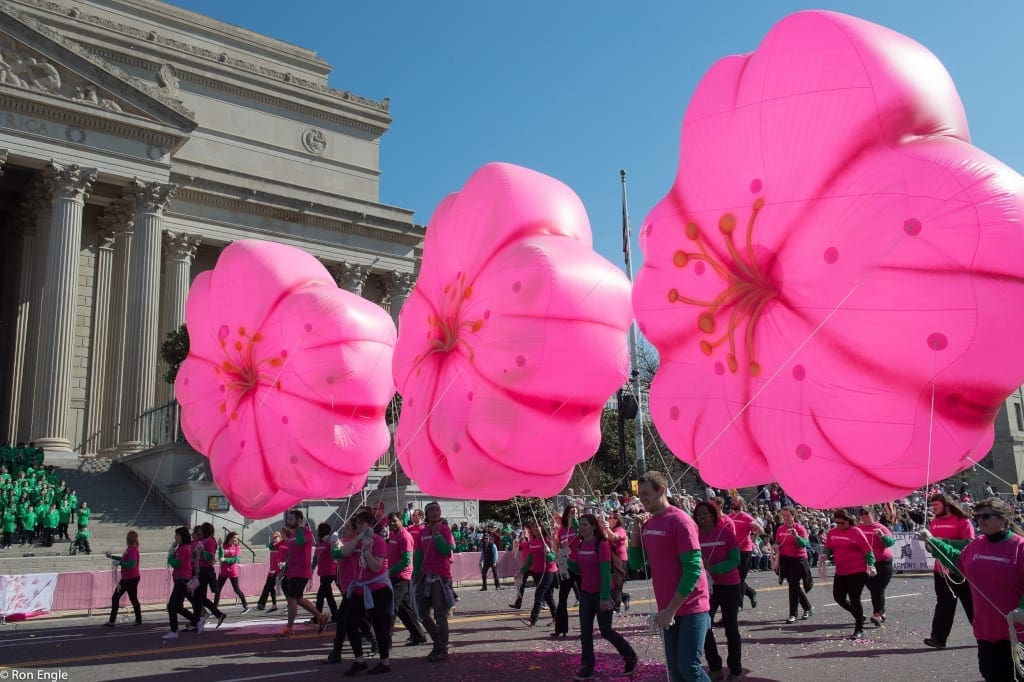 Since those early days, America's biggest spring time festival has expanded considerably. Its philosophy is to promote the beauty of nature and international friendship. In 1994, it ran over two weeks, but now takes place over four weekends. So what fun and delights does the National Cherry Blossom Festival have in store for us this year?
National Cherry Blossom Festival Programme
25 March: The 2023 Opening Ceremony will take place from 5pm to 6:30pm on 20 March at the Warner Theatre.
16 March 16: Pink Tie Party
25 March: Blossom Kite Festival
8 April: Petalpalooza
15 April: National Cherry Blossom Festival Parade
You can also tune into BloomCam to view the amazing blooms in real time.
---
For more cherry blossom, check out Dallas Blooms.
---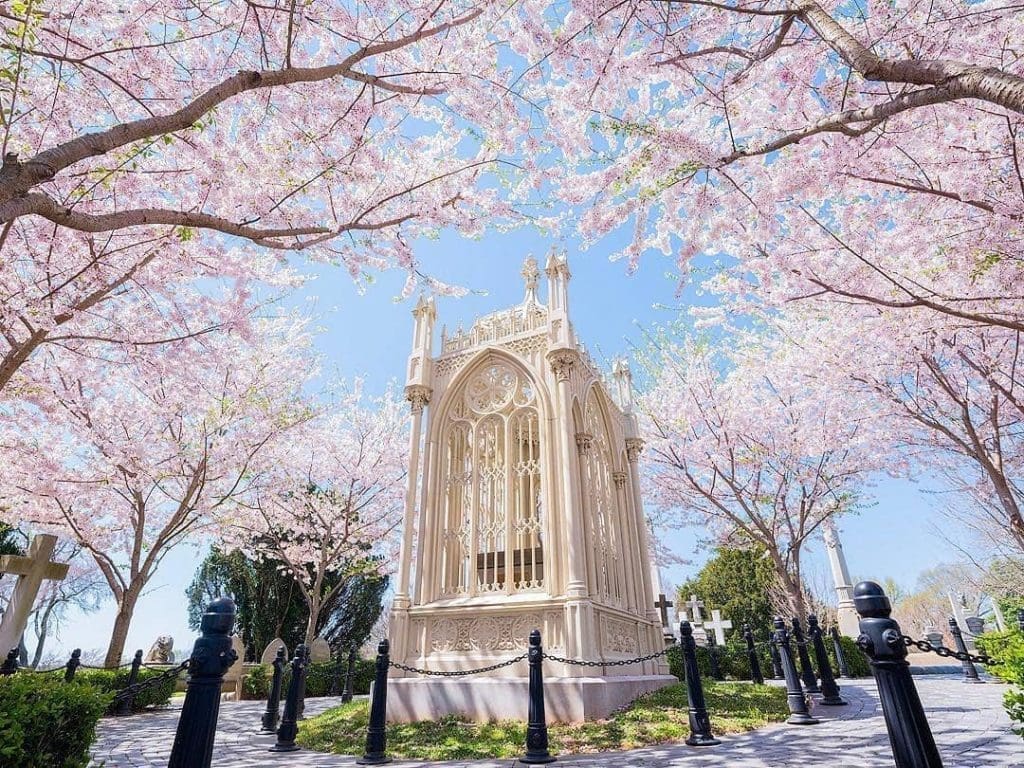 Cherry Blossoms in Virginia
Cherry blossoms are not just reserved to the capital. They can be seen across the Potomac river in the state of Virginia. One great way of enjoying this experience is to take a Cherry Blossom Cruise through the old town of Alexandria. Or you could visit the many spring gardens that Virigina has to offer with an abundance of cherry blossoms. For more information on cherry blossoms in Virginia click here.
The Cherry Blossom Parade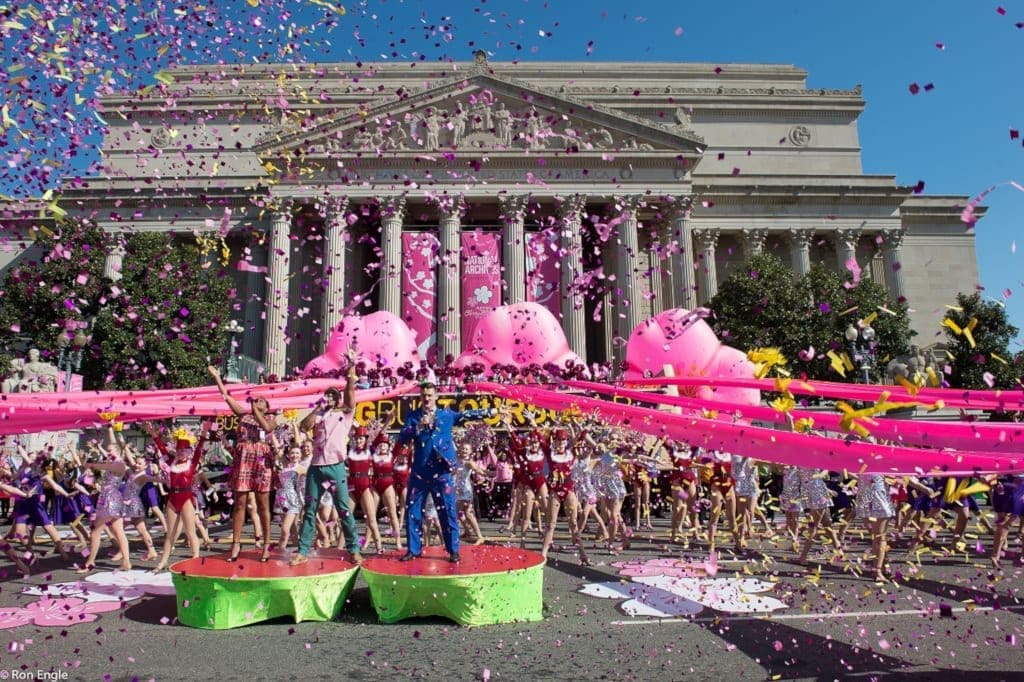 Traditionally the Cherry Blossom Festival Parade is the highlight of the show. This year it will take place on 15 April. Thousands of spectators line the route, as floats and marching bands from all over the country join the procession on Constitution Hill from 7th to 17th Street. It's free to stand and watch, or you can buy a grandstand seat, bookable on line.
---
When is the National Cherry Blossom Festival 2023?
It is from 20 March to 16 April, 2023.
Accommodation in Washington DC
If you are looking for accommodation in Washington DC during the festival, fill out the form below.
Further information on the National Cherry Blossom Festival
For further information and tickets, click here.
Details
Start:

March 20

End:

April 16

Event Categories:

Topics:

Website:
Mike East
Mike began his career in travel writing by going overseas during his holidays and writing his own guide. He then sent this manuscript off to a range of travel guide companies and got a range of rejection letters — all except one. Getting a contract to write for Roger Lascelles Publications on the Caribbean islands of Trinidad and Tobago and The Bahamas was how his career began. With this opportunity came other pieces for British magazines and The Sunday Telegraph.
Event Navigation