Ocaso Festival 2024, Tamarindo, Costa Rica
January 4, 2024

-

January 8, 2024

$259
Event Navigation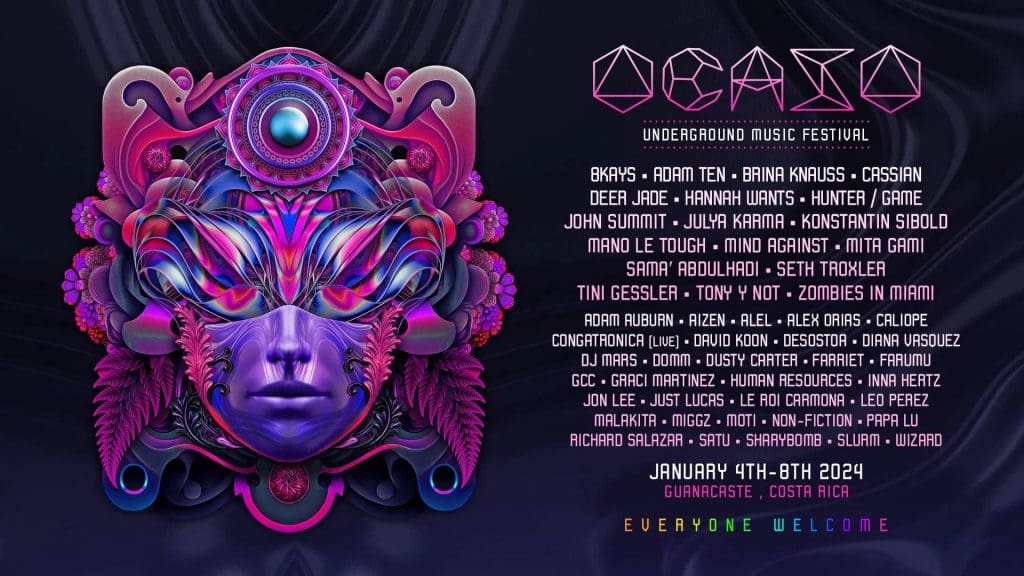 Billing itself as an underground electronic music festival for adults, the Ocaso Festival has chosen a great location beside a beautiful beach with rainforest close behind.
Tamarindo, Guanacaste is a small town on the Pacific side of Costa Rica, so this event with acts will really be taking over for the four days of the festival. There is one performance at a time and the stages are either in the jungle, on the beach, or by the pool.
The festival is a mix of bands and DJs, The headliners are: 8Kays, Adam Ken, Brina Knauss and Cassian.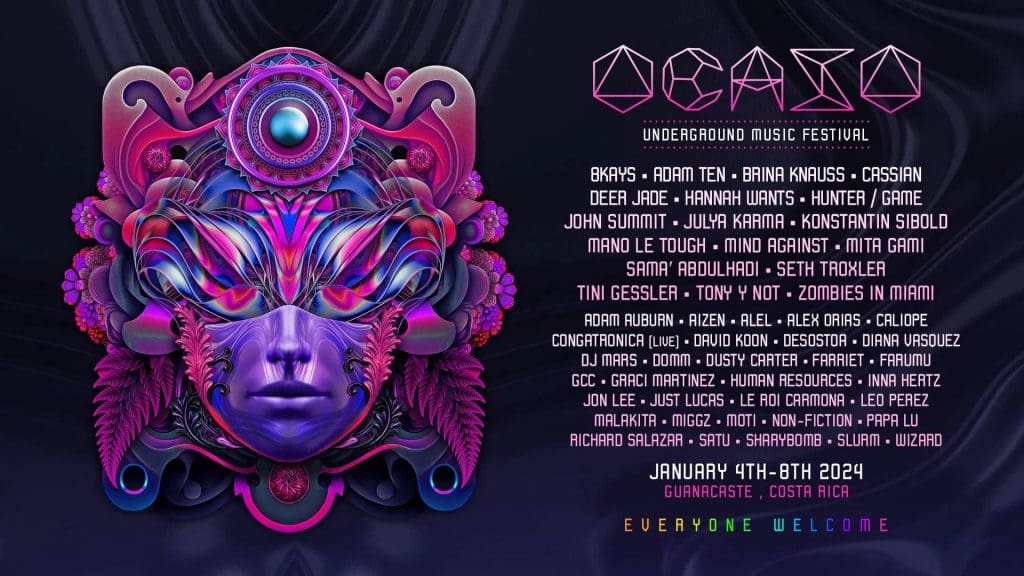 The History of the Ocaso Festival
The event's purpose is to showcase Costa Rican electronic music talent and takes place yearly in Tamarindo Guanacaste. It was conceived in 2016 though the first festival took place the year afterwards.
When is Ocaso 2024?
The Ocaso Festival runs from 4 January to 8 January, 2024.
Tickets for the Ocaso Festival
For tickets click here. This is an event for 18+ year olds, so ID may be asked for, though if you're over 40, you may just get away with it.
Other Things to Do in Tamarindo
Tamarindo Costa Rica is part of Las Baulas National Marine Park and nearby Grande Beach is a nesting place of the leatherback turtle. There is some fascinating scuba diving and snorkelling here. The mouth of a nearby estuary is both great for kayaking and observing the mangroves and other local wildlife.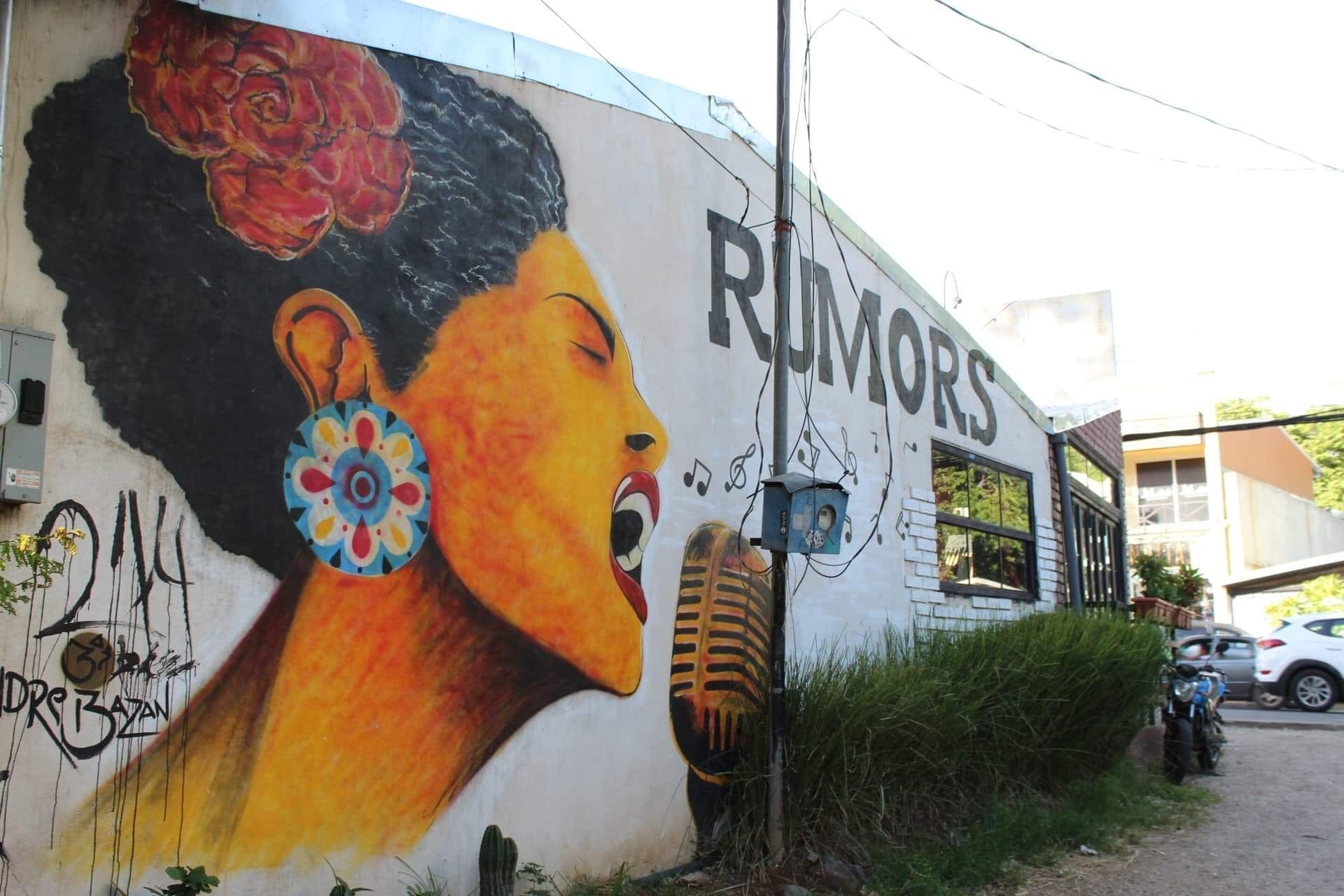 The beach has gentle waves and is a great place to take surf lessons, though further afield are more challenging waves. Sportfishers come for marlin and sailfish.
Flights to Costa Rica
To find the best accommodation and worldwide flights, please search via our comparison engine, which scans all the major booking sites.
From the Juan Santamaria International Airport in San Jose there are direct international flights to Panama, Bogota, Mexico City, Madrid, Paris, London, Amsterdam, Toronto, Dallas, Houston, Phoenix, Fort Lauderdale, Miami and Charlotte.
After arriving in San Jose, you have a number of options to get to Tamarindo. There are between one and three local flights daily to the nearby airport, which take about 45 minutes, or two types of bus. The shuttle bus operates mainly for tourists and has fixed drop off points, whilst the local bus calls in at villages along the way. Both of these take about 5five-and-a-half hours.
Hotels in Tamarindo
To find the best accommodation in the area and worldwide flights, please search via our comparison engine, which scans all the major booking sites.
---
For more on the Ocaso Festival
Click here
For more on things to do in Tamarindo:
Details
Start:

January 4, 2024

End:

January 8, 2024

Cost:

$259

Event Categories:

Topics:

Website:
Mike East
Mike began his career in travel writing by going overseas during his holidays and writing his own guide. He then sent this manuscript off to a range of travel guide companies and got a range of rejection letters — all except one. Getting a contract to write for Roger Lascelles Publications on the Caribbean islands of Trinidad and Tobago and The Bahamas was how his career began. With this opportunity came other pieces for British magazines and The Sunday Telegraph.
Event Navigation