Panama Carnival (Panama Carnaval), 2019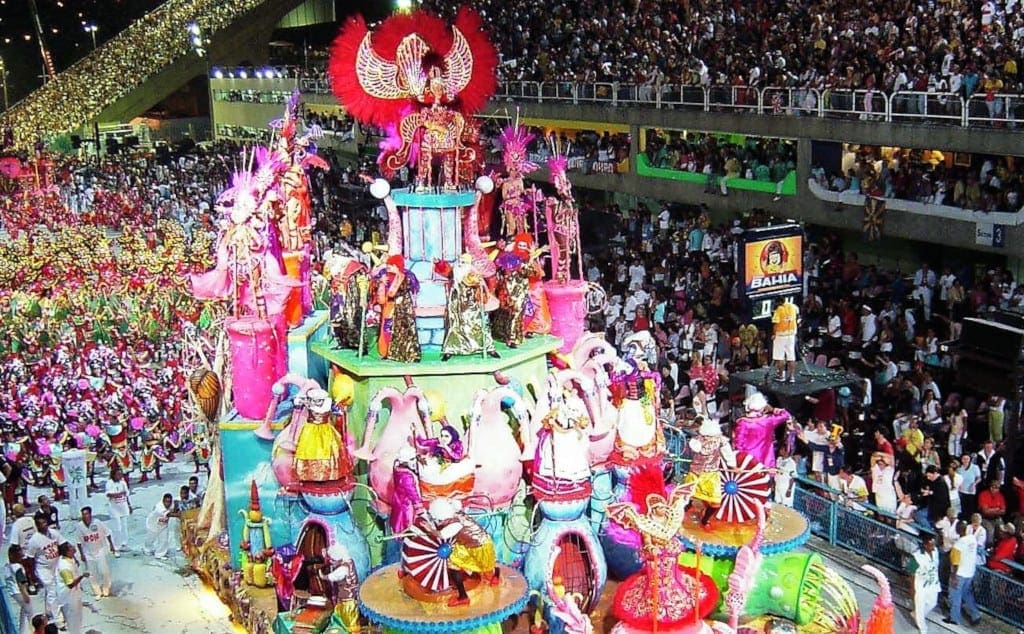 The Panama Carnival (or Carnaval in Spanish) is the biggest celebration of the year in the Central American nation. Here's how it's done. Bring your water pistol.
During the day many Panamanians head off to the beach, of which there are many beautiful ones to choose from, though they are a little way out of the capital. It is in the night when the Carnival party atmosphere begins.
There will be elaborately decorated floats, processions, music and a competition to crown a Carnival queen. In some places, including the capital, stages will be set up for concerts and fireworks launched into the sky. In Panama City, head down to the Cinta Costena, on the waterfront.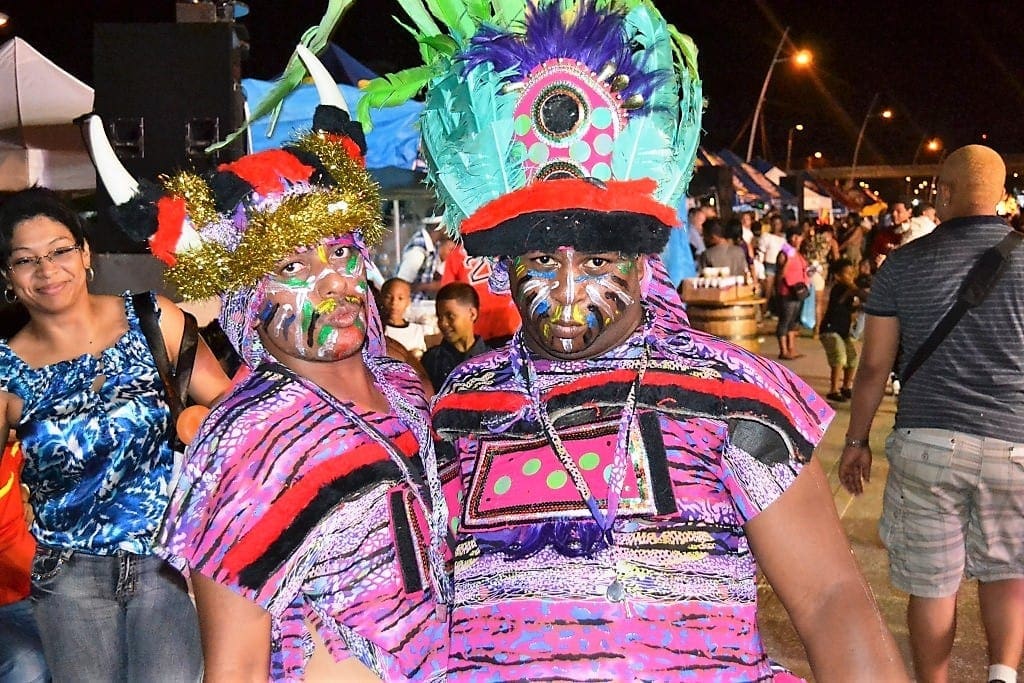 Males and females often engage in water fights, very much tongue in cheek battles of the sexes, perhaps with a hint of flirtation. In places a water tanker may fire off a hose at a section of the crowd. It's all in fun, and in this heat you'll dry off, provided someone else doesn't wet you all over again. Keep that mobile phone and expensive camera a long way out of the line of fire.
---
Panama is not the only country in the Americas to celebrate the Carnival. Read about the Rio Carnival or the Trinidad Carnival.
---
Panama Carnival History and Origins
Though the Carnival is countrywide now, it began in Las Tablas, in the 19th Century in the southern province of Los Santos that juts out into the Pacific Ocean. Here, the Catholics of the upper street and the lower street were bitter rivals and tried to outdo each other in their pre-Lent celebrations. These passions gradually cooled and now the event is universally friendly.
Panama Carnival Tradition and the Parades
Head for the provinces and you will see Panamanian folklore being celebrated over Carnival. That will include more traditional music and the pollera, a white embroidered historical dress and a source of national pride. Because of this, many city-dwellers head into the country to celebrate and to visit relatives.
---
Thinking of taking a holiday in Panama? Read Things to Do in Panama City.
---
When is the Panama Carnival 2019
The Carnival will be from 1-5 March, 2019.
Panama Accommodation
If you are looking for accommodation in Panama try our Hotel Booking Portal.
Flights to Panama
There are direct international flights to Tocumen International Airport from Amsterdam, Madrid, Paris, Toronto, Frankfurt, Mexico City, Istanbul, Dallas, Miami, Boston, New York, Chicago, Los Angeles, Las Vegas and Atlanta.
---
More information on Panama
If you need more information about Panama, click here.
Details
Start:

March 1

End:

March 5

Event Categories:

Topics:
Mike East
Mike began his career in travel writing by going overseas during his holidays and writing his own guide. He then sent this manuscript off to a range of travel guide companies and got a range of rejection letters — all except one. Getting a contract to write for Roger Lascelles Publications on the Caribbean islands of Trinidad and Tobago and The Bahamas was how his career began. With this opportunity came other pieces for British magazines and The Sunday Telegraph.
Festivals by Category
Latest Travel News
Upcoming Events

Subscribe to our newsletter