Picklesburgh 2023, Pittsburgh, USA
Event Navigation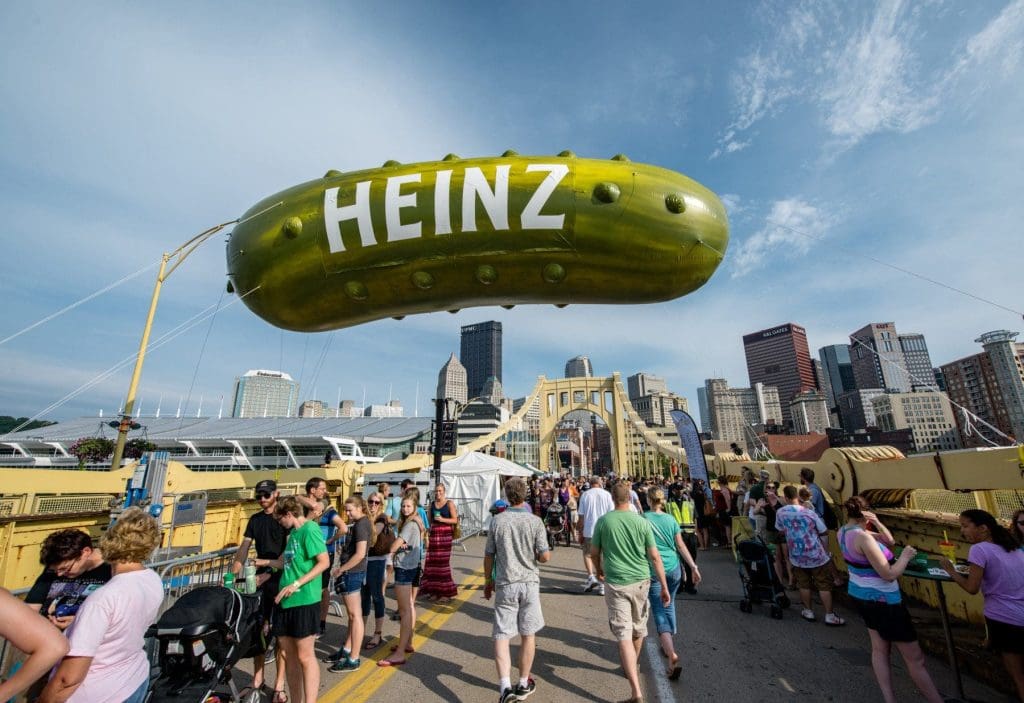 Every year, Pittsburgh, Pennsylvania, transforms into the pickle capital of the world to celebrate its annual Picklesburgh Festival. This vibrant event has something for everyone, from die-hard pickle enthusiasts to curious newcomers.
Read on to discover the history and excitement surrounding this unique celebration.
The History of the Picklesburgh Festival
The Picklesburgh Festival has a rich history that showcases its growth and development over the years.
Origins of the Festival
Inspired by Pittsburgh's long-standing love affair with pickles, the Picklesburgh Festival was created in 2015 by the Pittsburgh Downtown Partnership as a way to pay tribute to this cherished food item. Pickles have played a significant role in Pittsburgh's history, dating back to the early 1800s when German immigrants brought their pickle-making traditions to the city. The festival was a way to celebrate this cultural heritage and bring together the community in a fun and unique way.
The first Picklesburgh Festival was a small street fair, featuring a handful of vendors selling pickled goods and a few live music performances. Despite its modest size, the festival was an instant hit with locals and visitors alike, drawing in crowds of pickle enthusiasts from all over the region.
Growth and Popularity Over the Years
What began as a local event has quickly gained nationwide attention. The festival now boasts partnerships with major sponsors, endorsements from notable Pittsburgh natives, and even recognition as the top specialty food festival in the country by USA Today. Its rapid growth can be attributed to its embrace of all things pickle, coupled with a wide range of entertainment, educational experiences and community involvement.
Today, the Picklesburgh Festival is a massive celebration of all things pickled, featuring over 100 vendors selling everything from classic dill pickles to more adventurous flavours like spicy garlic and even pickle-flavoured ice cream. The festival also offers a variety of activities and events, including cooking demonstrations, pickle juice drinking contests, and live music performances from local and national artists.
But the festival isn't just about pickles – it's also a celebration of Pittsburgh's vibrant culture and community. The event showcases the city's diverse culinary scene, with food trucks and vendors offering a wide range of cuisines and flavours. It also provides a platform for local artists and musicians to showcase their talents and connect with audiences from all over the country.
Overall, the Picklesburgh Festival is a testament to the power of food to bring people together and celebrate the things that make us unique. Whether you're a die-hard pickle fan or simply looking for a fun and memorable experience, the festival is sure to delight and surprise you with its endless array of pickled delights and lively entertainment.
What to Expect at Picklesburgh Festival
From pickle-flavoured treats to interactive activities, the festival has something for people of all ages and interests. Here's a preview of what you can expect when attending Picklesburgh.
Pickle-Themed Food and Drinks
No pickle festival would be complete without a smorgasbord of pickled delights. Festival vendors offer a diverse selection of food and beverages that challenge the limits of imagination. Expect to find pickle-flavored popcorn, ice cream, and even beer, alongside traditional pickled treats like fried pickles and pickle-infused barbecue. With options ranging from sweet to savoury and mild to spicy, there's sure to be a treat to satisfy everyone's palate.
Live Entertainment and Activities
Delicious food isn't the only draw at Picklesburgh; the festival also boasts a line-up of talented live performers, from local bands to nationally acclaimed artists. Various interactive activities and games, such as pickle-themed relay races or lawn games, provide additional entertainment for the whole family.
Pickle Merchandise and Souvenirs
Make sure to peruse the vendor booths for a wide array of quirky pickle-themed merchandise. Items such as clothing, accessories, home décor and even pickle-scented candles serve as fitting souvenirs to commemorate the experience.
Looking for a unique and special souvenir to make your event the most memorable one? Enamel pins can meet all your requirements. They can help you express your good wishes and make great memories forever. Designing anything yourself, such as dates, names and any text is a wonderful experience! Visit now on GS-JJ!
Participate in Pickle Competitions
Channel your inner pickle enthusiast by taking part in the festival's unique and entertaining competitions. Showcase your pickle prowess and engage with fellow aficionados to create lasting memories.
The Pickle Juice Drinking Contest
For the truly adventurous, test your mettle by competing in the pickle juice drinking contest. Challengers race to finish a full glass of brine before their opponents, battling it out for bragging rights and a prize package designed for pickle enthusiasts.
Pickle Eating Challenge
Speed and endurance come into play during the celebrated pickle eating challenge. Contestants have a set amount of time to consume as many pickles as possible; the participant who downs the most pickles walks away with a title and a prize.
Home Pickling Competition
Experienced and amateur picklers alike can submit their finest homemade pickled creations to the home pickling competition. Judged by a panel of seasoned picklers and industry professionals, winners can take home not only cash prizes, but also the honour of being a Picklesburgh champion.
Learn from Pickle Experts
Discover the fascinating world of pickling through informative workshops and demonstrations, led by experienced picklers and culinary experts. Uncover the science behind the process and learn how to pair pickles with other foods for scrumptious results.
Pickling Workshops and Demonstrations
The festival provides a platform for both novice and experienced picklers to learn from the best in the field. Join hands-on workshops and watch demonstrations to learn pickling techniques from around the world and explore the potential of different ingredients and spices to elevate your pickling game.
---
Other Festivals in Pittsburgh
Why not try the Pittsburgh International Jazz Festival.
---
Plan Your Visit to Picklesburgh Festival
Before you pack your bags and embark on this pickle-laden adventure, keep the following crucial information in mind to ensure a smooth and enjoyable experience.
Dates and Location
The Picklesburgh Festival typically takes place over a weekend in the summer months. In 2023 the festival will be held on Friday, July 21 – Sunday, July 23, 2023.
Ticket Information and Pricing
Entry to the festival is generally free, with food, beverages and merchandise available for purchase. Keep an eye out for special ticketed events, such as workshops or VIP experiences, where pre-registration may be required.
Tips for a Great Festival Experience
Arrive early: To avoid long lines and crowded areas, plan your visit during the early hours of the festival when stalls are freshly restocked.
Stay hydrated: Bring a reusable water bottle to take advantage of water refilling stations.
Use public transportation: Due to limited parking availability, consider using public transportation or carpooling options to reach the festival location.
Sun protection: Don't forget to wear sunscreen and protective clothing to stay comfortable in the summer heat.
The Impact of Picklesburgh Festival on the Community
As a cherished annual event, Picklesburgh has made significant contributions to the local community in various ways. Let's explore the ways in which the festival positively impacts Pittsburgh and beyond.
Supporting Local Businesses
Featuring local vendors and artists, the festival serves as a vital platform for small businesses to showcase their products and services. It also attracts thousands of visitors to the area each year, providing a boost to the local economy.
Environmental Initiatives
By encouraging eco-friendly practices such as waste reduction, recycling, and the use of reusable containers, the festival promotes sustainability and educates attendees on the importance of environmental consciousness.
Charitable Partnerships and Giving Back
Picklesburgh has also formed strategic partnerships with local and national charities to give back to the community. Each year, a portion of the proceeds from the festival supports various charitable organizations, helping to make a positive impact in the Pittsburgh region and beyond.
The Picklesburgh Festival offers a one-of-a-kind experience that brings people together to celebrate all things pickle. From delicious food and unique merchandise to engaging workshops and demonstrations, the event provides a fun and educational environment for people of all ages. So, gather your family and friends, unleash your inner pickle enthusiast, and join the festivities for a weekend of unforgettable memories.
---
Picklesburgh image : credit Dave DiCello. For more information on what to do in Pittsburgh, click here. 
Details
Start:

July 21

End:

July 23

Cost:

Free

Event Categories:

Topics:

Website:
Venue
Rachel Carson (9th Street) Bridge

Rachel Carson (9th Street) Bridge




Pittsburgh

,

PA

United States

+ Google Map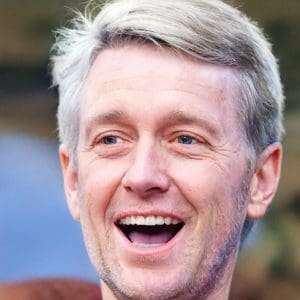 Robbie Burness
Robbie gave up his sedentary London office existence when he turned 40 to explore the world and now is living the dream as a digital nomad.
Event Navigation