Telluride Bluegrass Festival 2019, Colorado
June 20, 2019

-

June 23, 2019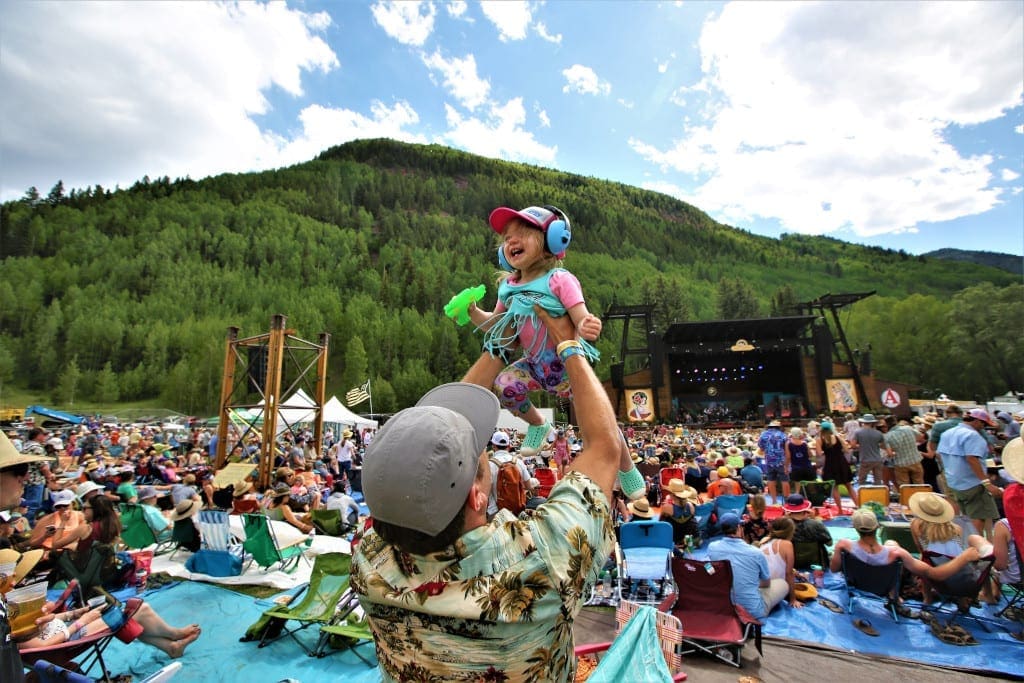 The Telluride Bluegrass Festival is a unique mix of music, comedy, circus and the great outdoors of Colorado. This year the artists performing include Jim James, Kacey Musgraves and the Sam Bush Band.
The Bluegrass music at the heart of this festival is a sub-genre of country music, with a bit of folk and blues mixed into it, whilst Telluride is a former mining town in a box canyon in the Rocky Mountains. A mix of established artists and new acts, hoping to make their mark, perform over the four days. For a full line-up of performers, click here.
Tickets cost $255 for the whole festival, or $90 per day. There are additional charges for access to the different camping grounds and to buy a pass for your vehicle. If camping is not your thing, the town has a range of hotels available too.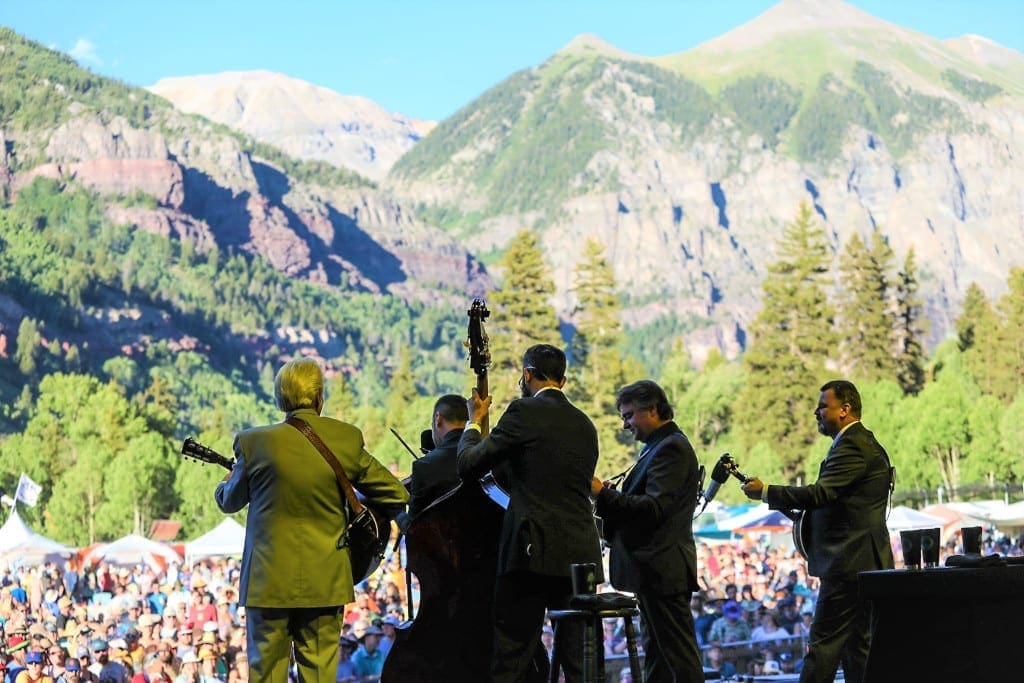 History of the Telluride Bluegrass Festival
The first concert was organised in 1974 and had about a thousand visitors. This has grown to around ten thousand visitors a year. Since 1985 there has been a regular band contest between twelve chosen groups of whom the top four play to the public.
What else is there to do in Telluride?
The town has a historical museum and a main street of well-preserved nineteenth century buildings. Numerous trails and ski lifts will take you out to the natural beauty of the area. Near Durango is the Mesa Verde National Park which includes the ruins of the Puebloan Native American civilisation.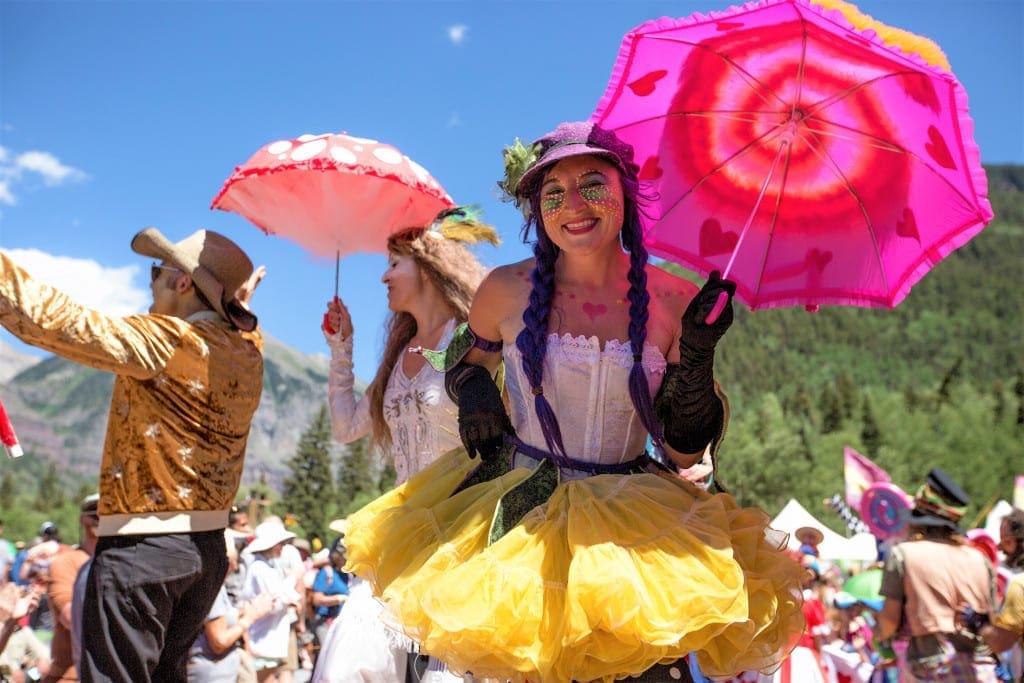 When is the Telluride Bluegrass Festival 2019
The 20 to 23 June 2019. The event is held as close to the Summer Solstice as possible.
Tickets for the Telluride Bluegrass Festival
To purchase tickets for the festival, click here.
---
Colorado has a great range of festivals, including the Frozen Dead Guys and especially for beer lovers, the Great American Beer Festival.
---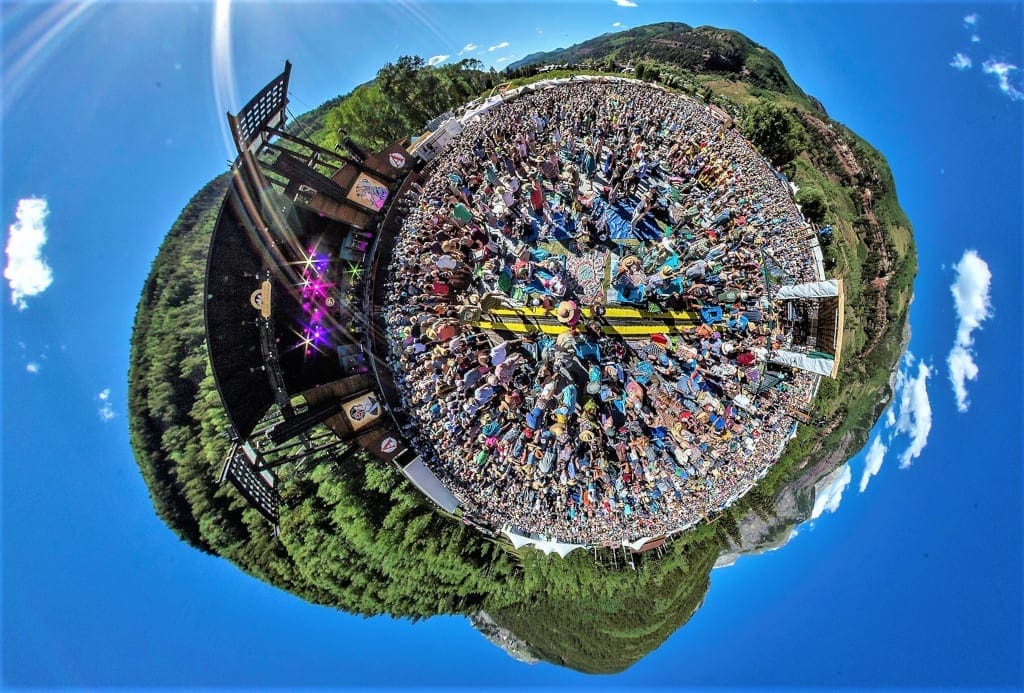 Flights to Telluride
Telluride is a long way from major airports. It sits between Denver, Albuquerque and Salt Lake City, so you will still need to drive for a few hours if you use one of these landing places. The town has a regional airport that has flights to Denver and Phoenix. See below to book your flights.
Telluride Accommodation
Find the best deals on flights and hotels in Colorado using our comparison engine, which scans all the major booking sites.
---
For more on the Telluride Bluegrass Festival see:
Visit the official festival website, here. 
For more information on things to do in Colorado
Read Colorado Holidays: Top Quirky Spots, or visit the official Colorado Tourism website: www.colorado.com. All photos courtesy of Telluride Bluegrass Festival, cover photo c. Benko Photographics.
Details
Start:

June 20, 2019

End:

June 23, 2019

Event Categories:

Topics:

Website:
Mike East
Mike began his career in travel writing by going overseas during his holidays and writing his own guide. He then sent this manuscript off to a range of travel guide companies and got a range of rejection letters — all except one. Getting a contract to write for Roger Lascelles Publications on the Caribbean islands of Trinidad and Tobago and The Bahamas was how his career began. With this opportunity came other pieces for British magazines and The Sunday Telegraph.
Upcoming Events
October 23, 2021

-

May 31, 2022
Subscribe to our newsletter