Ultra Music Festival Miami, USA, 2022
March 25

-

March 27

$399.95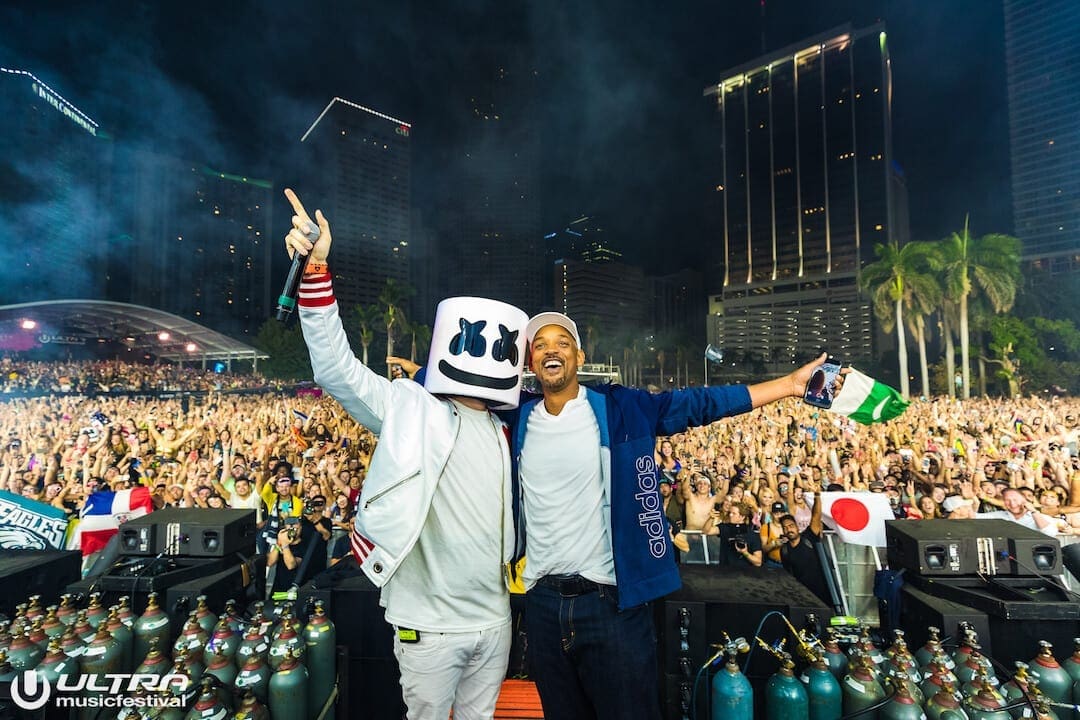 The Ultra Music Festival Miami is one of the biggest EDM (electronic dance music) parties in the world and it always kicks off the concert season with style in Florida.
Ultra Music Miami 2020 and 2021 were cancelled until 25-27 March 2022, due to the coronavirus COVID pandemic. We will amend the following text when the lineup for the 2022 festival is known.
The Ultra has moved around Miami, though it will be returning to the Bayfront Park for 2020. This is an event that has grown and grown, through the years (see history, below).
Ultra Music Miami 2020 Lineup
Headine acts for Ultra Music Miami 2020 include Flume, Major Lazer, Madeon, Gryffin and Laserface. DJs include David Guetta, Carlcox, Above & Beyond, Fisher, Eric Prydz and DJ Snake. The full list of artists can be found here.
The History of the Ultra Music Festival Miami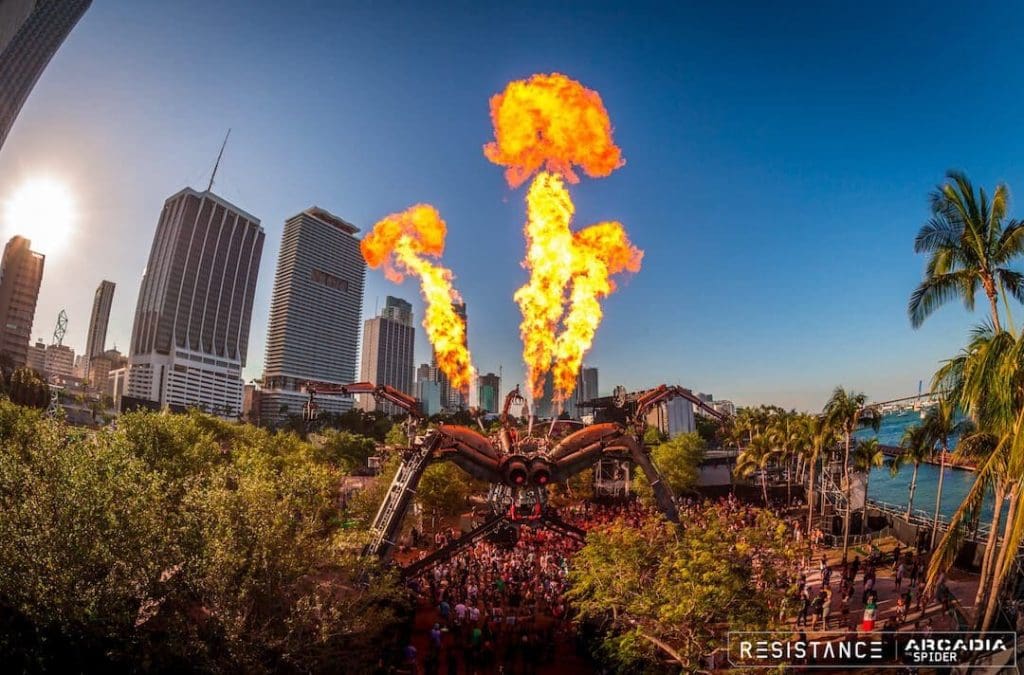 Taking its name from the 1997 Depeche Mode album, when it was first held in 1999 the Ultra was a one-day event. It became a two-day event in 2006 and since 2011 it has spread across three days. In 2013, the total attendance across the three days was 330,000 people.
You may hear of Ultra concerts elsewhere as part of its worldwide franchise. For example for Asia in China, South Korea, Japan and Singapore; in South Africa; Australia; whilst Latin America includes the following places: Brazil, Mexico, Chile, Argentina and Colombia. Ultra Europe has been held recently in Split, Croatia.
Though Miami is the true, ultra Ultra.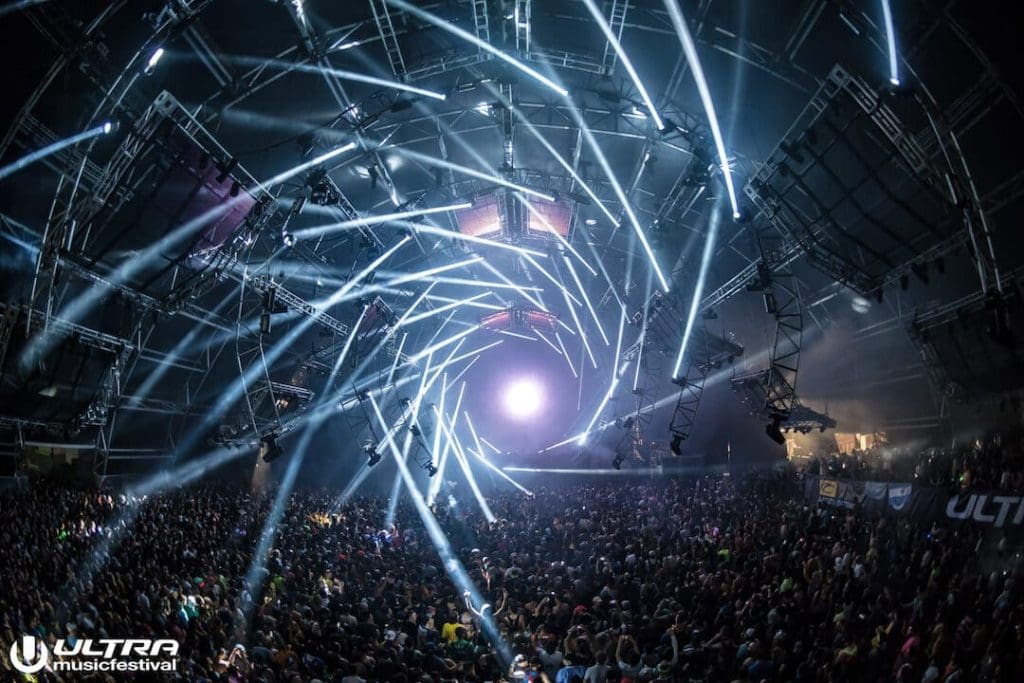 Other Things to Do in Miami, Florida, USA
The city has a range of flavours. In Little Havana is the Cuban community, whilst the Art Deco District is great for architectural buffs and Ocean Drive is worth a visit too and it will also bring you to the famous Miami Beach.
For nature lovers there are the botanical gardens, Jungle Island, Viscaya Gardens and, nearby, the Everglades. There is the Science Museum and the Gold Coast Railway Museum.
There are some high-crime zones in Miami, though these are not near the touristy areas, so know where you are going if you are ranging widely.
It helps to have the right equipment to keep your life simple when travelling, you can find some ideas on gootravelers.
---

When is the Ultra Music Festival 2022?
The festival is from 25 to 27 March.
Ultra Music Miami Tickets
A three-day ticket starts at $399.95, with VIP tickets 5 cents short of $1,500. For information on tickets visit here.
---
Flights to Miami
To find the best accommodation and worldwide flights, please search via our comparison engine, which scans all the major booking sites.
Miami International Airport is one of the busiest in the world. It has connections to Berlin, Dusseldorf, London Heathrow, Madrid, Milan, Montreal, Munich, Paris, Rome, Toronto and Zurich.
It is also a major hub for connections to Latin America and the Caribbean.
Hotels in Miami
To find the best accommodation in the area and worldwide flights, please search via our comparison engine, which scans all the major booking sites.
---
For more on the Ultra Music Festival Miami
Click here
For more on things to do in Miami
Click here
Details
Start:

March 25

End:

March 27

Cost:

$399.95

Event Categories:

Topics:

Website:
Mike East
Mike began his career in travel writing by going overseas during his holidays and writing his own guide. He then sent this manuscript off to a range of travel guide companies and got a range of rejection letters — all except one. Getting a contract to write for Roger Lascelles Publications on the Caribbean islands of Trinidad and Tobago and The Bahamas was how his career began. With this opportunity came other pieces for British magazines and The Sunday Telegraph.
Upcoming Events
November 17, 2022

-

January 1, 2023
Subscribe to our newsletter