Valentine's Day 2023 Around the World
Event Navigation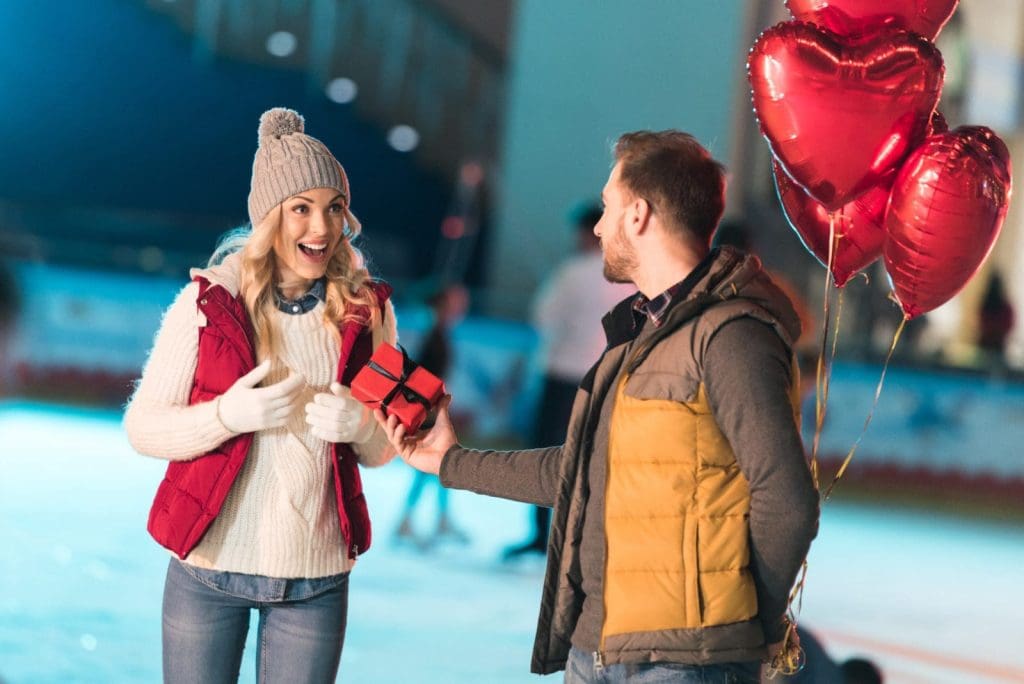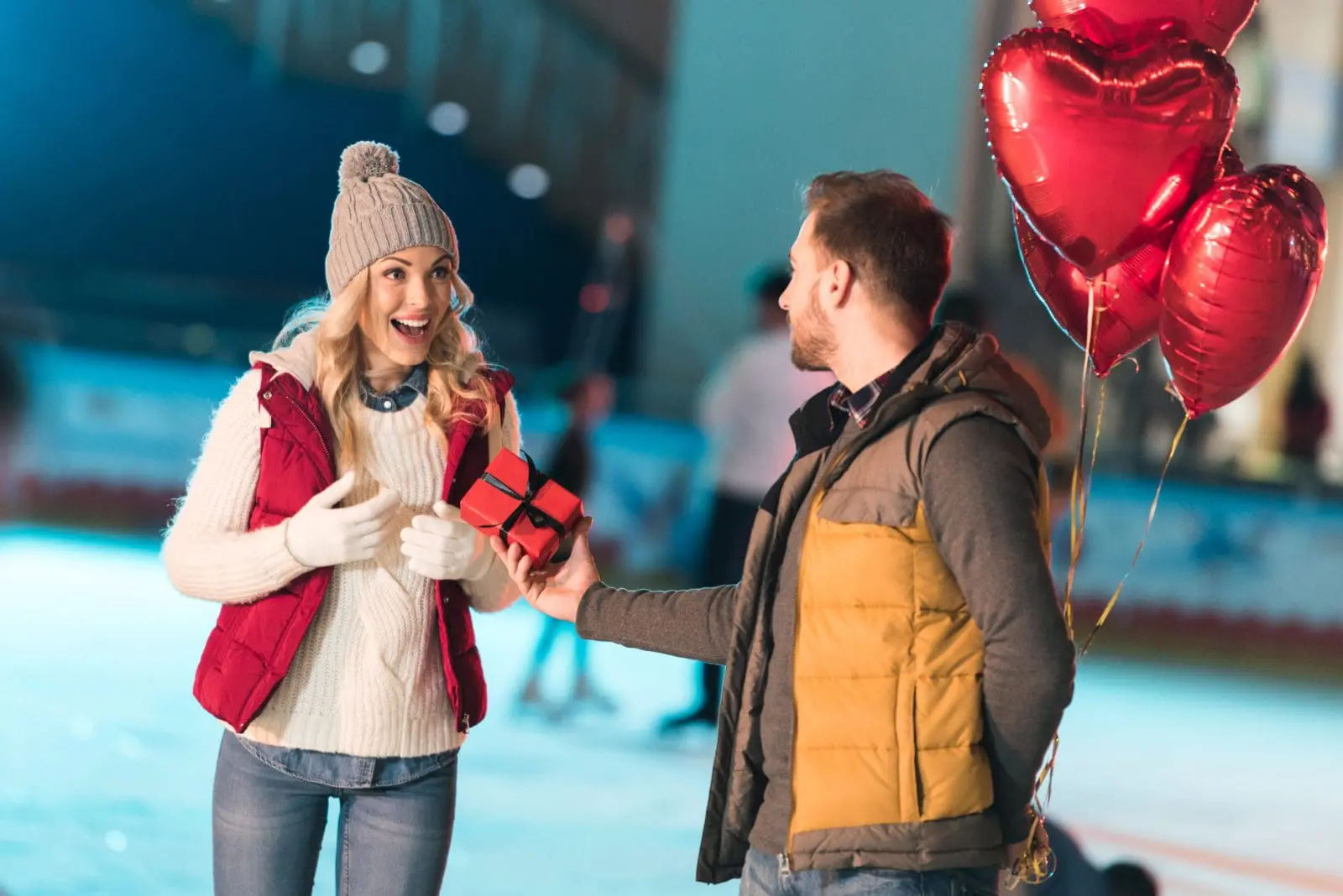 It's that time of the year again that love birds look forward to, many singles dread, and some brave souls try to ignore. The least that could be said about Valentine's Day is that it triggers a range of emotions. So, are you bored with chocolates, roses and the obligatory candle-lit dinner? Do you want to make this Valentine's Day especially special – in a Covid permitted way? 
Travel Begins at 40 has put together a list of Valentine's Day traditions around the world to help you decide to which places to go on Valentine's Day for celebrating – or escaping – the day of love.
Valentine's Day for workaholics
If you don't want to leave the office then celebrate Valentine's Day in Japan where it is customary to treat your manager with a Valentine's gift. But not only your manager is the recipient of your fervent affections, you are also expected to give chocolates to your colleagues.
There are some nuances though. On 14 February, when women are expected to give chocolates to men, their work colleagues receive giri choco or "obligation chocolate" while honmei choco or "true feeling chocolate" is reserved for their more romantic interests. Exactly one month later, on 14 March, men are supposed to give chocolate back to those women who gave them chocolate a month earlier. Which begs the question, why bother in the first place?
Valentine's Day for masochists
South Korea is the place to be if you'd like a bit of masochism with your celebrations of love. They mark it no less than eight times throughout the year:
14 January is a sort of warm-up when lovers exchange their diaries.
14 February is the day when women gift sweet chocolate to men.
14 March is, just like in Japan, when men return the favour and buy a gift for women. It can't be chocolate and the unspoken rule is that it has to be two to three times more expensive. It's called White Day.
14 April is called Black Day when those unfortunate single Koreans who didn't receive a Valentine's gift, dress in black, go to a restaurant to eat black noodles with black bean sauce and drink black coffee. Nice.
14 May is Roses and Yellow Day when singles busy themselves the whole day with the colour yellow – they dress in yellow and eat yellow-coloured food – while lovers buy Valentine's Day flowers for one another.
14 June marks Kiss Day when South Koreans kiss each other in public, which is normally a bit of a taboo.
14 July is Silver Day when your gift has to be of silver such as jewellery and coins.
14 December, finally, marks Cuddle Day when, just like on Kissing Day, you cuddle with your partner and wear matching clothes, especially socks. You've been warned.
Chinese Valentine's Day

Traditionally, Chinese Valentine's Day is celebrated on the seventh day of the seventh month of the Chinese lunar calendar, called the Qi Xi festival, a date that changes every year. Legend tells that a woman and a man were separated by the Milky Way, no less. The woman lived on Vega and the man on Altair, another star – and it's only on that particular date that they can meet each other. Couples visit the Temple of the Matchmaker to pray for love in their future marriage, but also singles come here to ask for favours.
Recently, the western version of Valentine's Day has been growing in influence in China, especially in the big cities, involving romantic dinners and sometimes very lavish presents. But not everyone appreciates it – in 2015 some bachelors tried to sabotage the romantic activities of couples. With counter-Valentine actions like piercing condoms, pre-booking popular hotel rooms to full occupancy, and occupying all odd-numbered seats in cinemas, the hate seemed to run rather deep. But then China counts 42 million more bachelors than bachelorettes, all destined to miss the boat of love.
Not a kosher Valentine's Day
Instead of sniggering teenagers and anonymous postcards, Valentine's Day in Germany is more of a mature, adults-only event where lovers gift each other a symbol of lust and luck: a pig. Luckily it doesn't have to be a live one – ginger biscuits (preferably with a pink layer of icing) and chocolates in the form of a pig will do, as well as cards and other gifts. As long as there's an image of a pig on it. The more lustful the pig, the better.
A muddled Valentine's Day
When Iraqi Kurds celebrate that elusive feeling of love, they decorate everything with red apples to represent the original love story of 16th century Romeo and Juliet. The apple would stand as a symbol for a long and fruitful love relationship – or in other words, something that didn't really happen in the case of Romeo and Juliet, now did it?
Valentine's Day with a Vengeance
In the Philippines this is such an important event that every year thousands of couples choose Valentine's Day as their wedding day. And in recent years, this tradition is only increasing. But even for couples who are already married to each other, Valentine's Day is not a lost opportunity. For them, 14 February is just another opportunity to renew their wedding vows – once again – with extensive ceremonies. In 2004, the Philippines even broke the world record when on 14 February more than 5,000 couples joined lips simultaneously for 10 seconds to mark the day of love. Fortunately, it was a toothpaste brand that sponsored the event.
Welsh Valentine's Day – getting personal

If you like to receive something big, hard and very personal to put into your mouth on the day of love, head to Wales where the men make custom wooden spoons for their loved ones, engraved with symbols. Traditionally, it is Saint Dwyn who's the protector of love and whose national day is celebrated on 25 January so technically it's not the day of Saint Valentine here – but when it comes to celebrating love, who cares in whose name we do it? The engraved symbols are different on each spoon as they are supposed to represent the unique bond of each couple.
Old Love Valentine's Day
Guatemala City is Travel Begins at 40's favourite Valentine's Day location for obvious reasons: here senior citizens don face masks and dress in feathered clothing or traditional Mayan costumes in a love parade called Old Love. However, Valentine's Day is not limited to the over 40s and over 50s in Guatemala, nor to lovers. Just like in the whole of Latin America, friendship and family are celebrated as much as romantic love, by young and old alike.
When is Valentine's Day 2021?
The (western) Valentine's Day date is fixed and falls every year on 14 February.
Hotels and flights
If you are looking to book a (love) hotel or a flight, enter your dates and destination in our flight and hotel comparison engine to search hundreds of sites for the best deals:
Johan Smits
Freelance writer, translator, web content developer, author of the novel Phnom Penh Express and Tommy, a short story. Loves trying out local brews, avoids noise. Chronically indecisive about where to lay down his hat. Shortlisted AITO Travel Writer of the Year 2018.
Event Navigation