World Nomad Games 2020, Turkey
September 2, 2018

-

September 8, 2018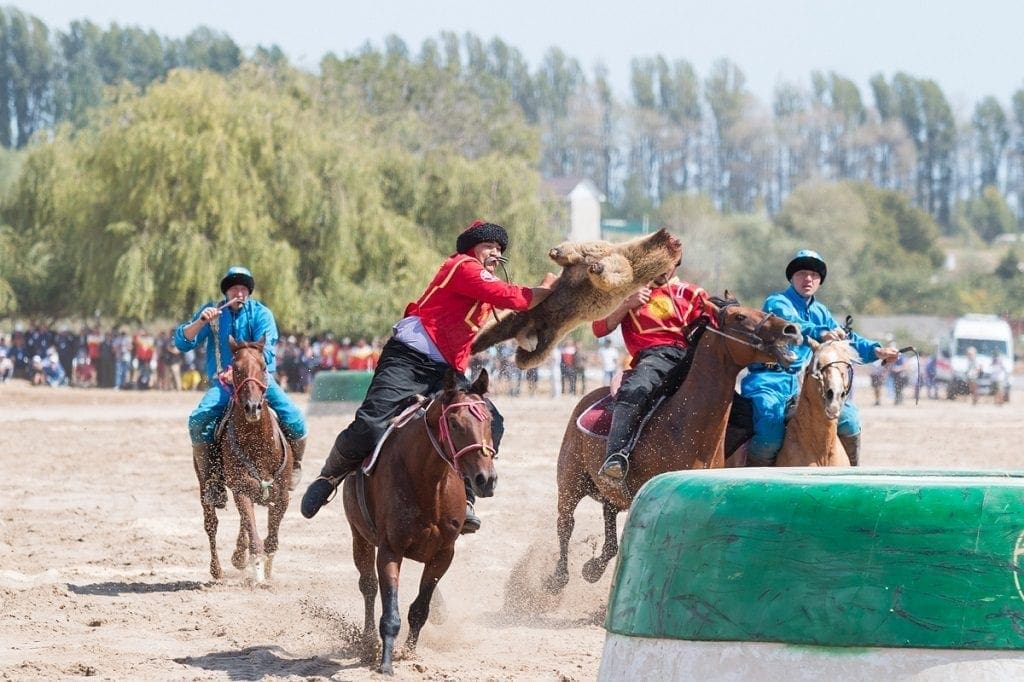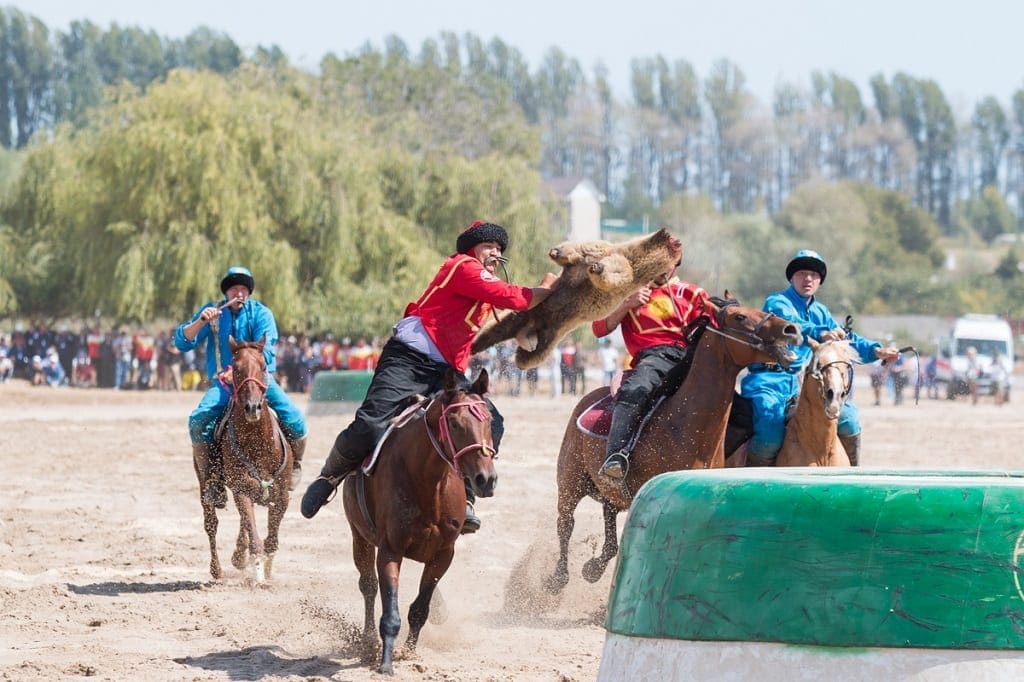 Dubbed the "Olympics for nomads", the biennial World Nomad Games is an extraordinary and chaotic spectacle of dozens of traditional nomad sports.
After being held in Kyrgyzstan three times in a row since its inception, this year's 4th edition will reportedly move to the Turkish city of Bursa in the country's northwestern Anatolia region. The exact location and dates have not been announced yet and will be listed on this page as soon as the information becomes available.
It is expected that the games in Turkey may be different in format from the ones held before in Kyrgyzstan. However, if previous editions are any indication of what may be in stock, then the 2020 Olympics for Nomads promise to deliver once again a whole lot of spectacle and excitement.
The last edition in 2018 was held for seven days on the shores of Lake Issyk-Kul – the world's second-largest alpine lake – with action-packed displays of strength and incredible showmanship. Events included wrestling, javelin and archery – all from on the back of a horse – and the brutal but popular sport of Kok Boru, a game similar to polo where two teams of horsemen compete with one another to throw a heavy carcass of a headless goat inside a goal at either end of a large field.
This is not a choreographed show for the benefit of western tourists – the World Nomad Games are as authentic and genuine as they come. Upping the ante a thousand notches from the football World Cup, there's no place for Neymar-style antics in this tournament where men are pulled off charging horses, women wrestle each other to the ground and trained eagles ruthlessly hunt their pray.  If all this sounds a little too rough, the World Nomad Games also include slightly less spectator-friendly mind games where intellect and strategy reign supreme, colourful cultural exhibits where yurt-life and local food can be sampled, and an ethno-cultural festival including music, dance, fashion and a bazaar.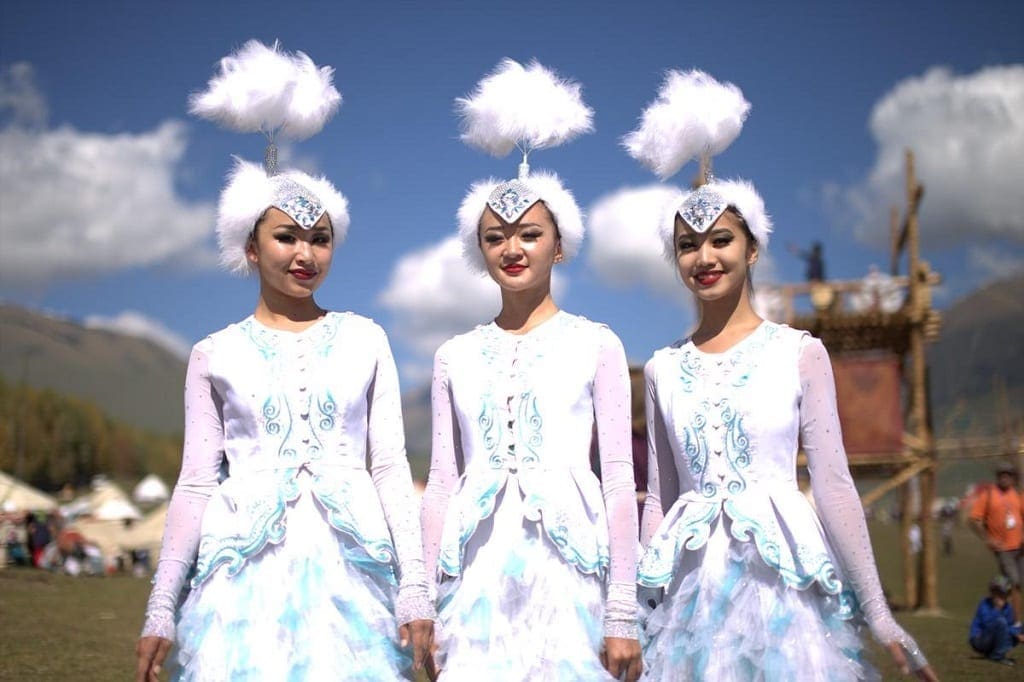 The World Nomad Games are relatively new with only three previous editions. Nevertheless, they have brought the natural beauty of Kyrgyzstan and the pride and hospitality of Kyrgyz people to the forefront of the international media and will now move on to Turkey. Some 1,200 competitors hailing from over 62 nations took part in the last games. A spectacular opening ceremony with fireworks and stunts on horseback took place on the first day, and again a closing ceremony on the final day, both of which were ticketed while the games themselves were all free.
What and what not to expect at the World Nomad Games 2020
As this is the first time that the games are not being organised in Kyrgyzstan, it remains to be seen what the Turkish version will look like. However, if the previous games are anything to go by then expect to be immersed in unadulterated nomadic culture with heart-pounding action, mind-blowing displays of skill and strength, around-the-clock photo opportunities, warm hospitality, colourful yurts and dress and unforgettable memories.
How to get to the World Nomad Games 2020?
This year the games will take place for the first time in Turkey. They will reportedly be held in the Turkish city of Bursa in Anatolia but the exact location and dates have not been announced yet. Watch this space for updated details as and when more information is being released.
---
To get a taste of the games, why not explore Bishkek, Kyrgyzstan's quirky capital, or sample the great outdoors on the back of a horse?
---
Where to stay at the World Nomad Games 2020?
The Turkish Youth and Sports Minister has reportedly confirmed that the Games will be held in Bursa, Turkey's fourth most populous city in northwestern Anatolia, but the exact location has not been announced yet. However, when travelling to Bursa, use our booking engine which searches and compares hotels and flights from all major booking sites. You will find the best deals here without it costing you any extra penny:
Tickets to the opening and closing ceremonies of the World Nomad Games
During previous editions tickets were needed only for the games' opening and closing ceremonies. We will post updated information about the Turkey 2020 games when it becomes available.
---
Further information on the World Nomad Games

The previous edition of the World Nomad Games had an official website which you can browse to get a further idea of what you may expect this year. Once a new official 2020 site is set up, we will publish it here.
---
If you visit Turkey in December, do not miss the mesmerising Konya Whirling Dervishes Festival.
Main image: The popular game of Kok Boru requires teams to throw a dead goat into their opponent's well. Photo credit: R. Iliasov
Details
Start:

September 2, 2018

End:

September 8, 2018

Event Categories:

Topics:
Johan Smits
Freelance writer, translator, web content developer, author of the novel Phnom Penh Express and Tommy, a short story. Loves trying out local brews, avoids noise. Chronically indecisive about where to lay down his hat. Shortlisted AITO Travel Writer of the Year 2018.