Adare Manor in Limerick Scoops Twin Awards
Travel Begins at 40 Editor
Posted on 9th Oct 2019
Two years following its debut, The Oak Room at Adare Manor has received Michelin star recognition, becoming the only starred restaurant in County Limerick. Head of Wines & Beverage Jurica Gojevic was also awarded the new Sommelier Award 2020 at the Michelin Guide to Great Britain & Ireland ceremony in London on 7 October.
On the same day Condé Nast Traveler announced the results of its annual Readers' Choice Awards with Adare Manor recognised as the #1 Resort in Europe and #5 Resort in the world.
More than 600,000 Condé Nast Traveler readers across the globe submitted a recording-breaking number of responses rating their travel experiences to provide a full snapshot of where and how we travel today.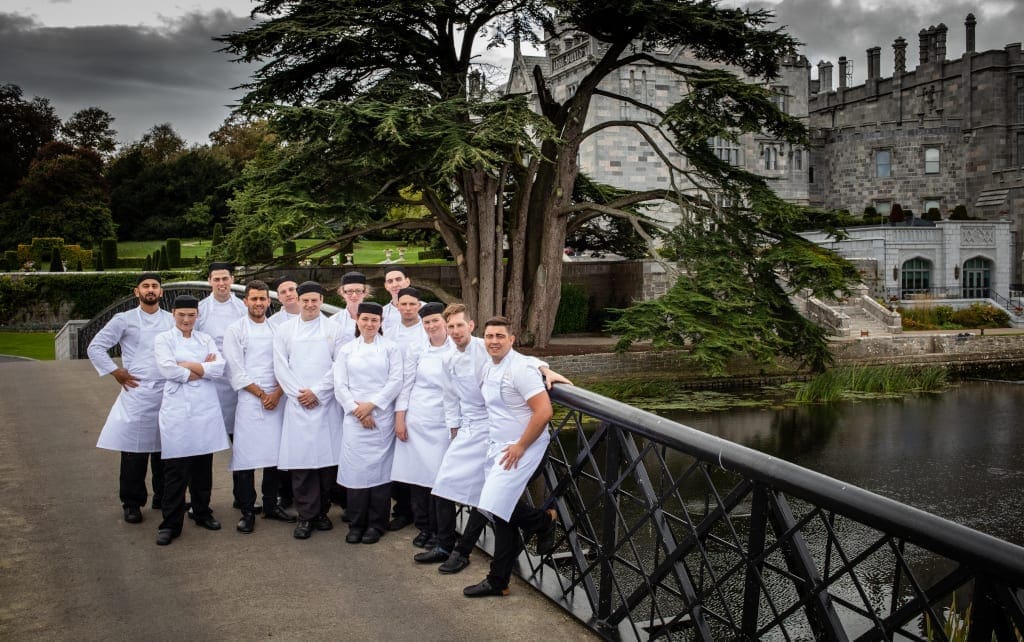 "In just under two years, the new Adare Manor has come a long way and we are proud of everyone who has worked to continuously evolve the property experience to be one of the best in the world," says Colm Hannon, CEO of Adare Manor. "To be recognized by Condé Nast Traveler as the number one resort in Europe and number five in the world, is a testament to the dedication and passion of our incredible team, and we thank all the guests that have been part of our new journey."
As one of Ireland's leading five-star hotels, Adare Manor continues to set the benchmark for the Irish hospitality experience, with its exceptional culinary programme at the forefront. As the property's only fine-dining restaurant, The Oak Room provides a genuine taste of the best that contemporary Irish cuisine has to offer while inviting guests to explore the vast bounty of Ireland.
Helmed by Head Chef Michael Tweedie — originally from Devon and runner-up for 2017's San Pellegrino Young Chef Award — The Oak Room plays a leading role in redefining Irish fare in an unparalleled setting overlooking the River Maigue. Recognition by the world's premier culinary authority has always been the vision.
Tweedie said, "Since our initial debut nearly two years ago, we have worked so hard to bring The Oak Room to where it is today. Our entire kitchen and front of house teams have worked very closely together to create a warm and hospitable fine-dining environment. We are so, so proud of being recognised by Michelin today and it's a testament to how we, as a team, have grown along the way."
Adare Manor is a spellbinding 19th century castle located in County Limerick, Ireland. Now Europe's leading luxury castle resort, Adare Manor reopened its doors in November 2017 following a meticulous 21-month restoration, renovation and expansion, to return the storied property to its former splendour.
Travel Begins at 40 Editor
Travel articles, news, special offers, festivals and events from the Travel Begins at 40 Editorial team and our global network of travel industry contributors.
Upcoming Events

Subscribe to our newsletter