Anurak Wins 2019 SKAL Sustainable Tourism Award
Travel Begins at 40 Editor
Posted on 18th Sep 2019
Anurak Community Lodge in southern Thailand has won the global 2019 SKAL Sustainable Tourism Award in the Rural Accommodation category.
The award was presented during the opening ceremony of the 80th SKAL World Congress held onboard the Royal Caribbean Symphony of the Seas cruise ship 15 September in the waters off Florida.
Three judges of different nationalities, working independently, awarded Anurak Community Lodge the highest aggregate score of the entries. SKAL international has been presenting its sustainable tourism awards since 2002.
The 20-key Anurak Community Lodge, which opened in 2016 in a forest setting on the edge of Khao Sok National Park, was one of nine winners. The other awards were for Community and Government Projects, Countryside and Biodiversity; Educational Institutions/Programmes and Media; Major Tourist Attractions; Marine and Coastal; Tour Operators and Travel Agents; Tourism Transport; and Urban Accommodation.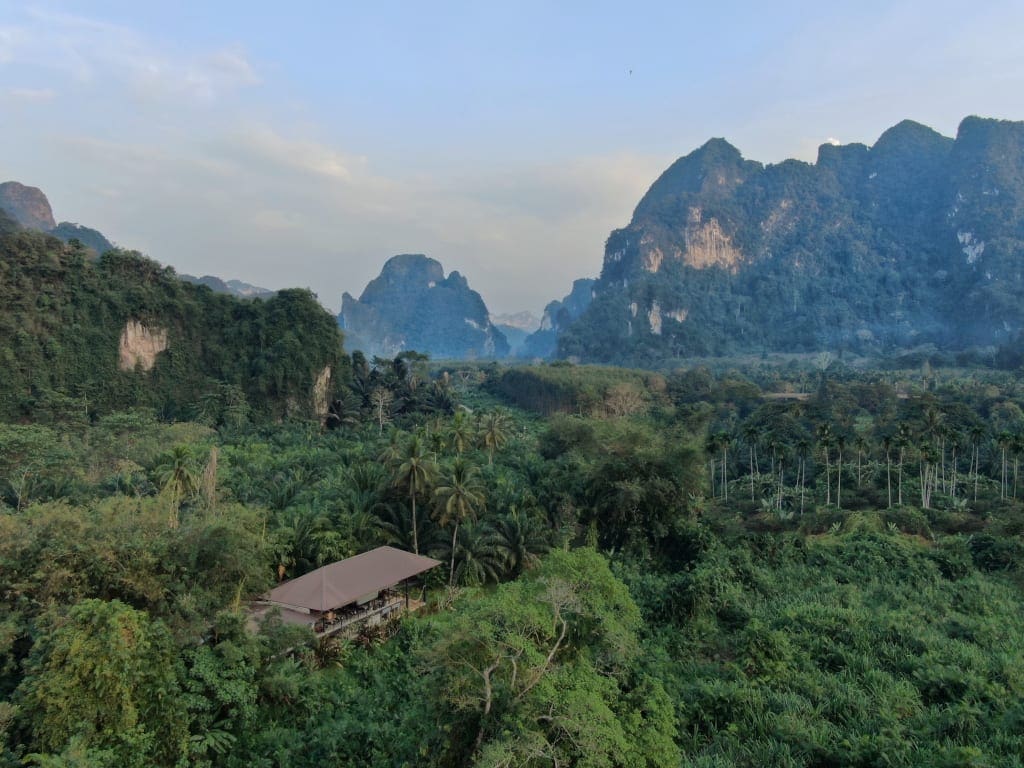 The judges evaluated all entries based on excellence in sustainability criteria such as nature preservation, animal welfare, carbon offsetting, climate change mitigation, energy and water saving, cultural preservation, local community involvement, human rights protection, health and safety for employees and guests, local employment, employee participation, training, and economic viability.
Willem Niemeijer, the CEO of YAANA Ventures which conceived, built and runs Anurak Community Lodge, said: "The award comes at a time when Anurak is working with our guests and Thailand's Forest Restoration and Research Unit from Chiang Mai University on our 'Rainforest Rising' project. Our aim is to return a plantation of palm oil trees beside the lodge to full indigenous rainforest cover."
Beyond Rainforest Rising, Anurak's operation since opening has been guided by an ethos of reduce, reuse and recycle. Guests and staff are encouraged to save energy and water. Single-use plastic, Styrofoam and cardboard plates are banned. Plastic straws have been replaced with bamboo and metal ones. An onsite recycling station has been set up, along with a composting area. A grey water treatment filter system for laundry wastewater is in place. Water from that system is being used on the Rainforest Rising project.
These efforts and more are part of Anurak's wide-ranging sustainability management plan, which includes releasing a publicly available sustainability report every six months.
In June, Anurak Community Lodge won the 2019 SKAL Asian Area Award – Environment Category. It was also selected by National Geographic Traveller (UK) to be part of its prestigious Earth Collection – a compilation of 36 ecolodges around the world that are leading by example in responsible tourism.
"All of us at Anurak are grateful to the SKAL judges for acknowledging our sustainable efforts," said the lodge manager, George Newling-Ward. "It's a particular joy to see guests join in and staff take the ideas home to implement in the community," he said.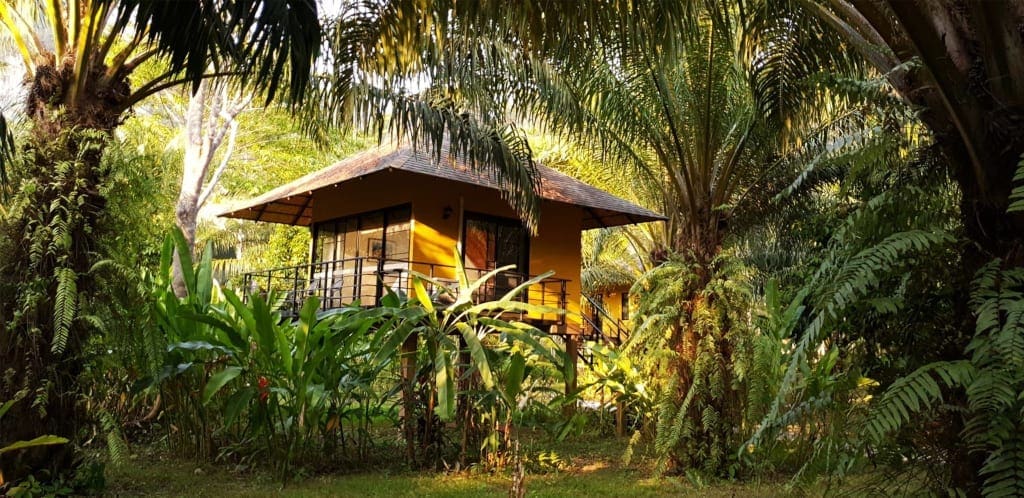 The lodge offers a range of ecotourism packages ranging from two to four nights here. Activities include hiking, rafting, kayaking, forest cooking, and boat trips on nearby Cheow Larn lake with is spectacular limestone cliffs rising sheer from the water's surface.
Anurak also offers a unique nature trail that starts at the lodge and leads through caves and into deep rain forest, with some sections using a rope climb.
Mr Newling-Ward explains Anurak Community Lodge's award-winning commitment to the environment and local traditions in a video here.
Travel Begins at 40 Editor
Travel articles, news, special offers, festivals and events from the Travel Begins at 40 Editorial team and our global network of travel industry contributors.