Autumn in Romantic Rhineland-Palatinate
Travel Begins at 40 Editor
Posted on 17th Sep 2019
Rhineland-Palatinate and the beautiful Moselle valley are situated on the western border of Germany, a mere 90-minute flight from Great Britain. The autumnal landscape, medieval architecture, wine regions and authentic Christmas markets are but a few of the reasons why a visit would be well worth your while.
Feast your eyes on Eltz Castle—a romantic castle straight out of a fairy tale—and the half-timbered houses in Bernkastel-Kues. Visit Trier, Germany's oldest city and home to many UNESCO World Heritage Sites, including the state's renowned Roman ruins, comprising the thermal baths and an amphitheatre, an imperial palace and the famous Porta Nigra, the city gate.
The Moselle valley is a natural playground for hikers and cyclists alike. One of the most popular routes is the 365-km Moselsteig: even a short hike would take you through forests, historic wine villages and Roman and medieval towns. The Wünschelrouten is a series of hikes along vineyard trails typically held at the beginning of November. The various wineries that dot the trails provide welcome breaks for weary hikers. Would you rather explore the region perched on a bicycle? The Moselradweg is a leisurely cycling route that takes you past vineyards, lime-green hills and romantic villages.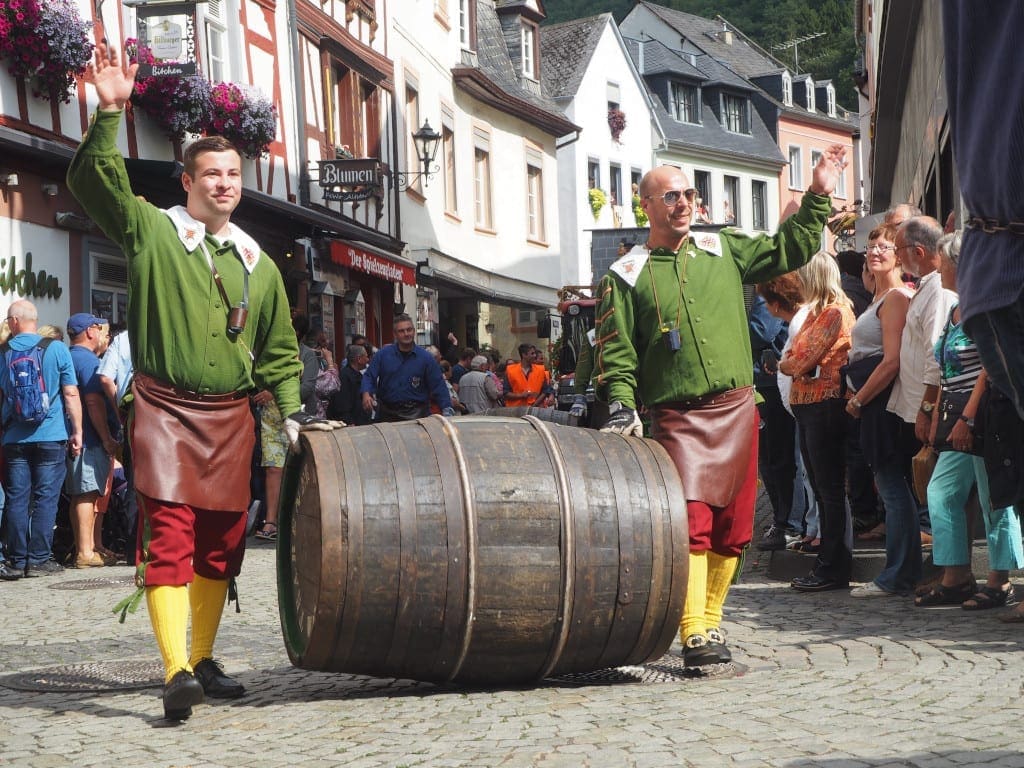 Rhineland-Palatinate is Germany's largest wine region: any vantage point affords sweeping views of the Moselle valley with its vineyard-blanketed hills. Several localities in the region celebrate the annual grape harvest with their own wine festivals in the late summer and spring. A case in point is Bernkastel-Kues, where the pretty streets and squares of the old town serve as a spectacular backdrop to the Weinfest Mittelmosel (Central Moselle Wine Festival).
In winter, the Moselle Valley is transformed into a Christmas scene, lit with the warm glow of the festive markets held throughout Advent, from the end of November onwards. Trier has one of the largest Christmas markets in the region, but the one in the nearby town of Traben-Trarbach should really not be missed: it is an underground market located in ancient wine cellars. The one in Bernkastel-Kues is one of the most beautiful in the region, with illuminated stalls in the heart of the medieval old town. You cannot but get into the Christmas spirit.
Travel Begins at 40 Editor
Travel articles, news, special offers, festivals and events from the Travel Begins at 40 Editorial team and our global network of travel industry contributors.