Costa Rica Pledges a Pura Vida
Travel Begins at 40 Editor
Posted on 12th Nov 2020
The Costa Rican Tourism Board (ICT) has launched the Pura Vida Pledge – a promise to educate visitors on the real meaning of responsible tourism and the actions that they, as travellers to the destination, can do to make a true difference to the local communities in the post Covid-19 world.
The phrase "pura vida" itself is a mantra for Costa Ricans, meaning "pure life" or, even more so, "full of life", symbolising the Costa Rican mind-set of energy and positivity that awaits visitors. Costa Rica's commitment to the environment is a way of life.
Being awarded Champions of the Earth by the United Nations Environment Programme (UNEP) in 2019 and aiming to be carbon neutral by 2050, Costa Rica has no other choice than to protect the environment. For this reason, the country is encouraging visitors to take one of five Pura Vida Pledge actions to ensure their holiday to the country is as "pura vida", sustainable and responsible as possible.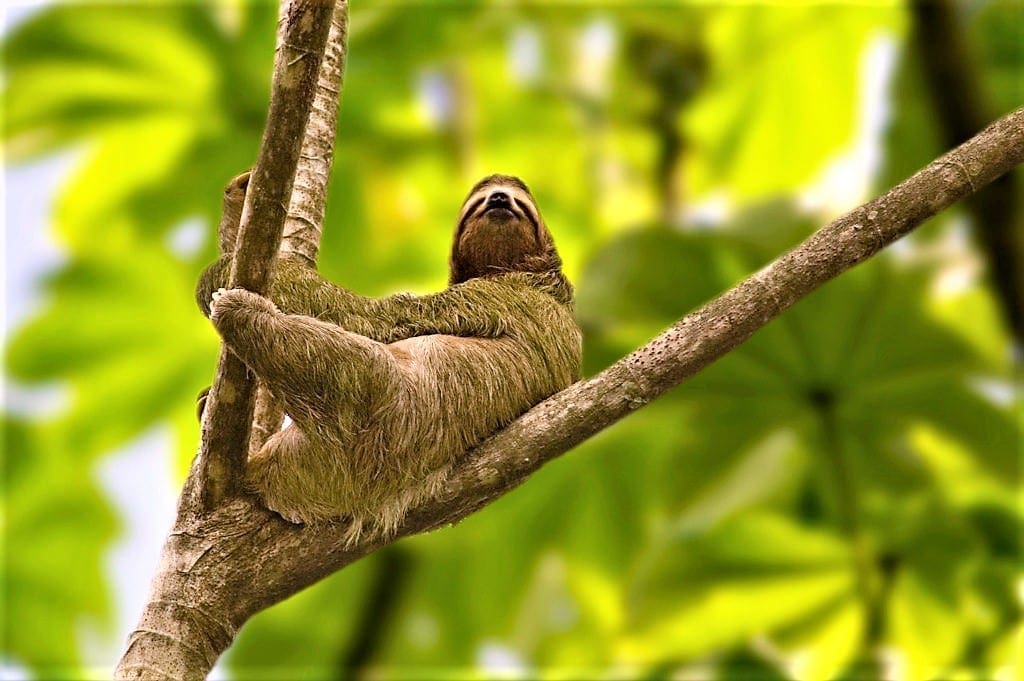 By acknowledging these five principles, visitors can be confident that they are making responsible choices while enjoying the country's volcanoes, beaches and wild landscape, 28% of which remains stringently protected.
Costa Rica's commitment to five pillars of sustainable and responsible travel:
Certification for Sustainable Tourism (CST): The CST awards local companies that follow thorough sustainable practices – a pioneering programme launched by Costa Rica in 1997 and backed by the World Tourism Organisation (UNWTO). Its fundamental purpose is to make sustainability a reality, practical and necessary in the country's tourism industry. Today, more than 400 tourism companies across Costa Rica are CST certified – including hotels, restaurants, travel agencies and tourism attractions. Visitors are encouraged to choose companies that have the CST certification when planning their holiday – travel agents or tour operator will be able to assist. The list can be found here
Carbon offsetting: With already 29% of the country's energy sources being renewable, Costa Rica has set out to lay the foundations of the new Costa Rican economy of the 21st century by creating a positive, innovative and inspiring vision of the future. The Costa Rica Tourism Board has partnered with the National Forestry Financing Fund (Fonafifo) to fight against carbon footprint. Travellers can log into an online tool to easily calculate the carbon emissions of their flight and then make a payment that Fonafifo will invest in different environmental projects throughout the country
Volunteering: Supporting local communities either through rural tourism or voluntary programmes has a very positive impact on local economies and quality of the life of locals. The Social Progress Index (SPI) is a measurement tool to understand the wellbeing, opportunity and basic human needs of the Costa Rican society, while simultaneously promoting social progress. The SPI research evaluated the quality of lives of Costa Rican in areas or towns where there is tourism – and the results were that there is more quality of life in those areas than in zones where tourism services do not exist. Therefore, the Costa Rica Tourism Board is investing in to other areas of the country to spread the opportunity and to avoid future overcrowding to protect biodiversity.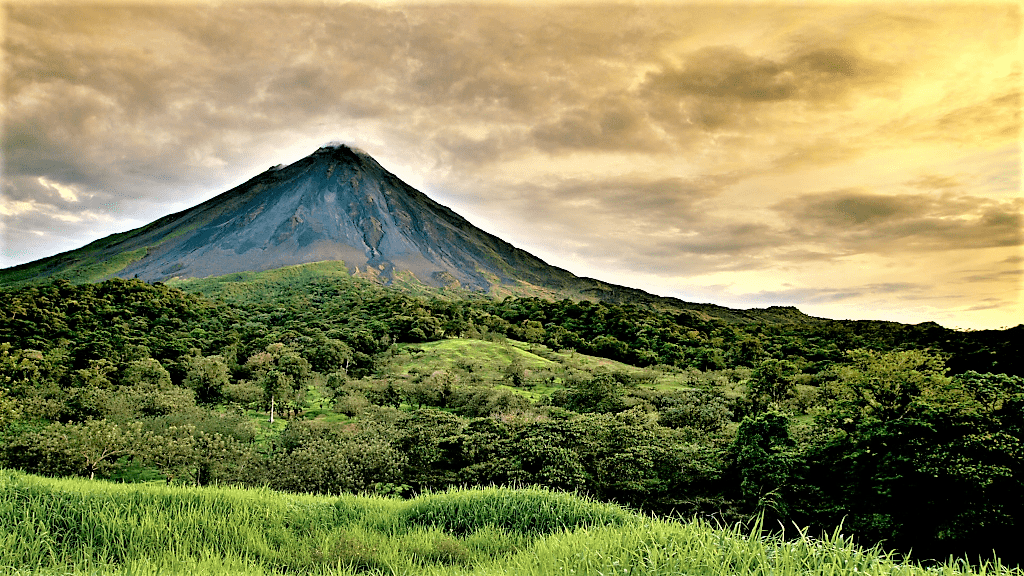 Visitors looking to be more hands on during their visit to Costa Rica can find a wide variety of independent volunteering projects to get involved with. From community development and conservation programmes to working with animals and even teaching English, visitors will find an increasingly wide array of interesting and exciting volunteer possibilities that will make their holiday truly memorable.
Respecting the environment: Essentially, the Pura Vida Pledge is asking visitors to make a conscious effort to respect the environment before it is too late. This is the fundamental message that Costa Rica voices – and also the daily teaching practiced by locals. For a very small country, Costa Rica has become the green heart of Central America. Just the fact of visiting a destination that promotes sustainability and eco-tourism, that is benefiting the world. It also encourages local businesses to follow suit and become more sustainable. Costa Rica prides on being one of the few countries in the world regenerating rainforests, key to biodiversity – as highlighted by David Attenborough in his recent documentary, 'A Life On Our Planet'.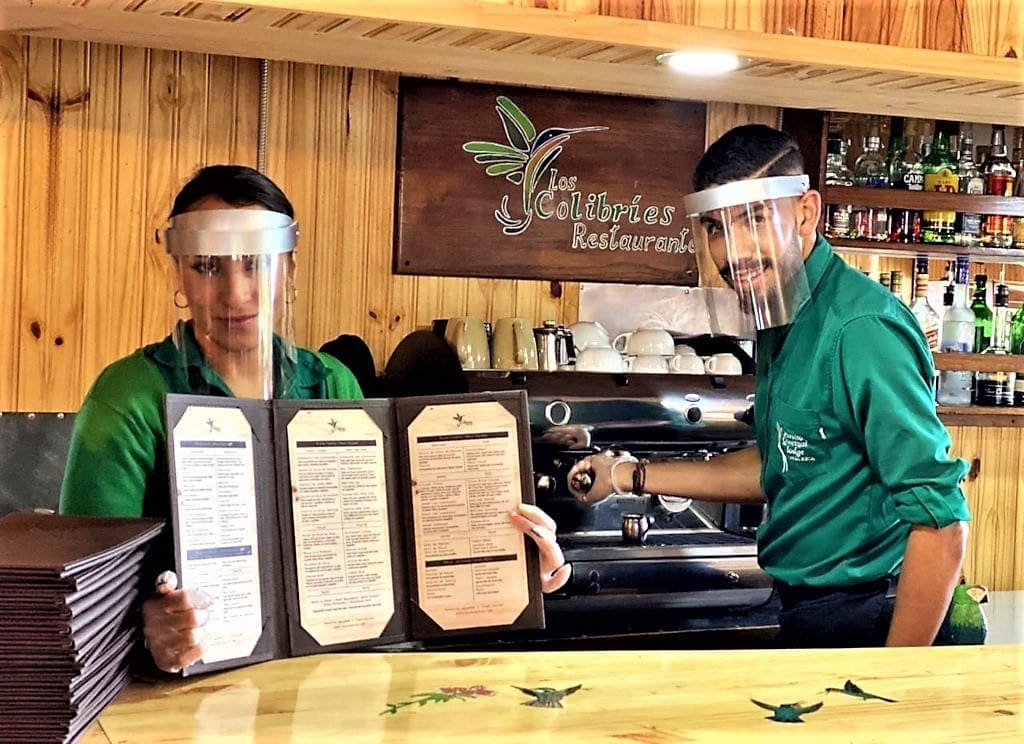 Quality assurance: Costa Rica's sector-wide recovery efforts – including 16 health protocols for the safe reopening of popular tourism areas – are recognised by the World Travel & Tourism Council (WTTC). In July this year, the organisation gave Costa Rica its Safe Travels stamp – the world's first global safety and hygiene stamp – which allows travellers to identify destinations and businesses which have adopted the global standardised health and hygiene protocols. At present, 73 Costa Rican businesses have been given the Safe Travels stamp. This scheme, supported by World Tourism Organisation (UNWTO), sends a strong signal to visitors that Costa Rica's tourism businesses take their cleanliness and hygiene very seriously and are committed to maintaining these high standards as a 'new normal' for the future.
When planning their trip to Costa Rica, visitors are encouraged to continue to make Costa Rica one of the world's leading sustainable countries by making their "Pura Vida Pledge".
---
For more information about Pura Vida Pledge, please visit: www.puravidapledge.co.uk. For more information about Costa Rica, please visit: www.visitcostarica.com/uk
Travel Begins at 40 Editor
Travel articles, news, special offers, festivals and events from the Travel Begins at 40 Editorial team and our global network of travel industry contributors.
Upcoming Events
November 17, 2022

-

January 1, 2023
Subscribe to our newsletter