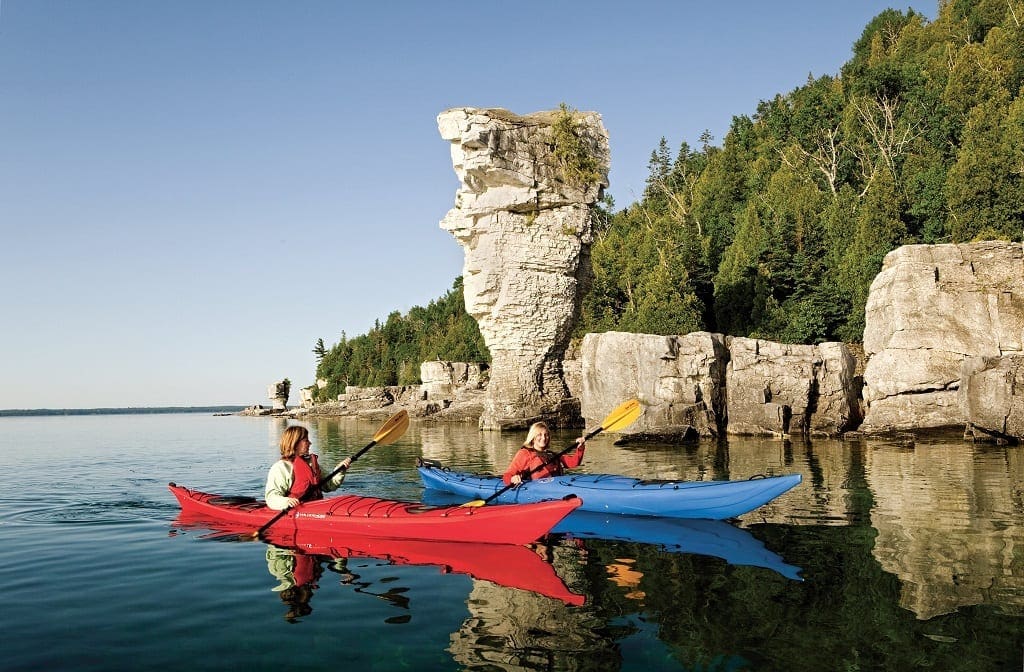 Discover Ontario's Southern Charm
Johan Smits
Posted on 1st Mar 2018
Home to Point Pelee National Park and Ontario's southernmost point, as well as numerous wineries, southern Ontario contains a wealth of opportunity and adventure for 2018 and beyond.
Visit Ontario's southernmost National Park: Further south than northern California, and found on the same latitude as Rome, Point Pelee National Park is a nature lover's paradise. Every autumn the skies come alive with the fluttering of thousands of amber wings with the annual migration of the spectacular Monarch butterfly. The butterflies stop at the park to feed on Milkweed, which is abundant in Ontario, before making the long journey down to Mexico. Visitors to the area during this time should look up to the skies to witness this incredible natural phenomenon.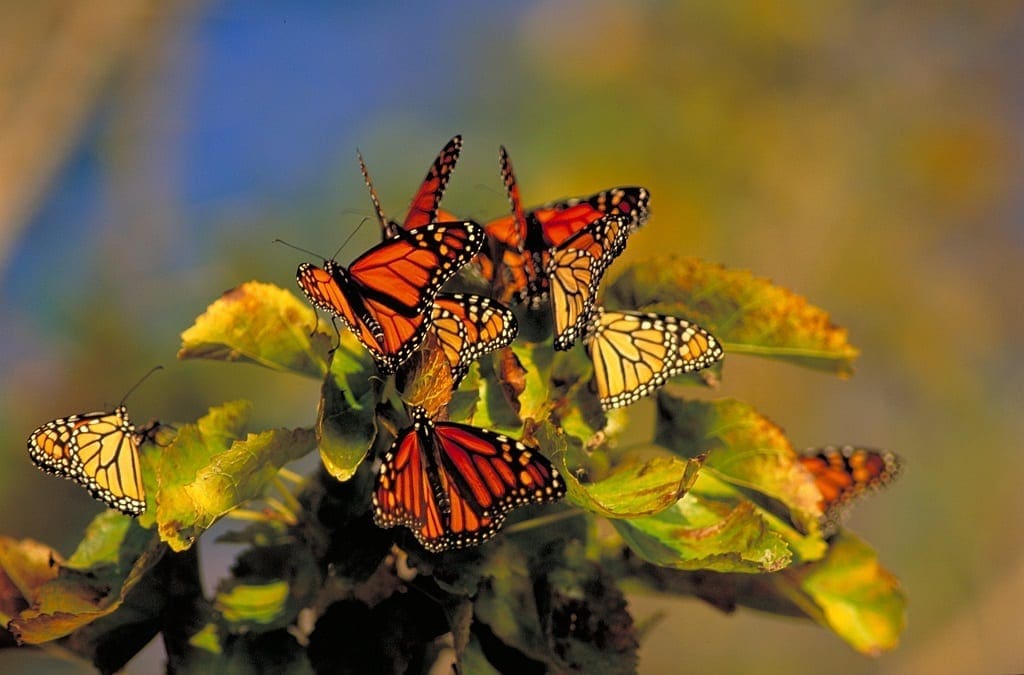 Point Pelee is also internationally renowned for bird watching, where birders can spot more than 390 species in just one day. Birding is in fact the reason why Point Pelee was made a national park in 1918 and why it has since
garnered worldwide recognition as an "Important Bird Area" and a UNESCO designated "Wetland of International Significance". Visitors to the park can spot hundreds of species including the Red-billed Grebe, Snowy Egret, Little Blue Heron, Cattle Egret and Horned Grebe.
---
With Canada clinching top spot in the Wanderlust Reader Travel Awards 2018, there's not a better time than now to visit the country.
---
For those who wish to indulge in a traditional Canadian pastime, Point Pelee's marshlands are a fantastic place to paddle with two-thirds of the park composed of freshwater marshes. Canoes can be rented through Friends of Point Pelee at the Marsh Boardwalk with prices from $20 an hour. Whilst paddling, visitors can spot many different turtle and frog species near the marsh as well as other aquatic wildlife. Paddlers can even canoe out to the tip of the park, which is the most southernmost part of Canada.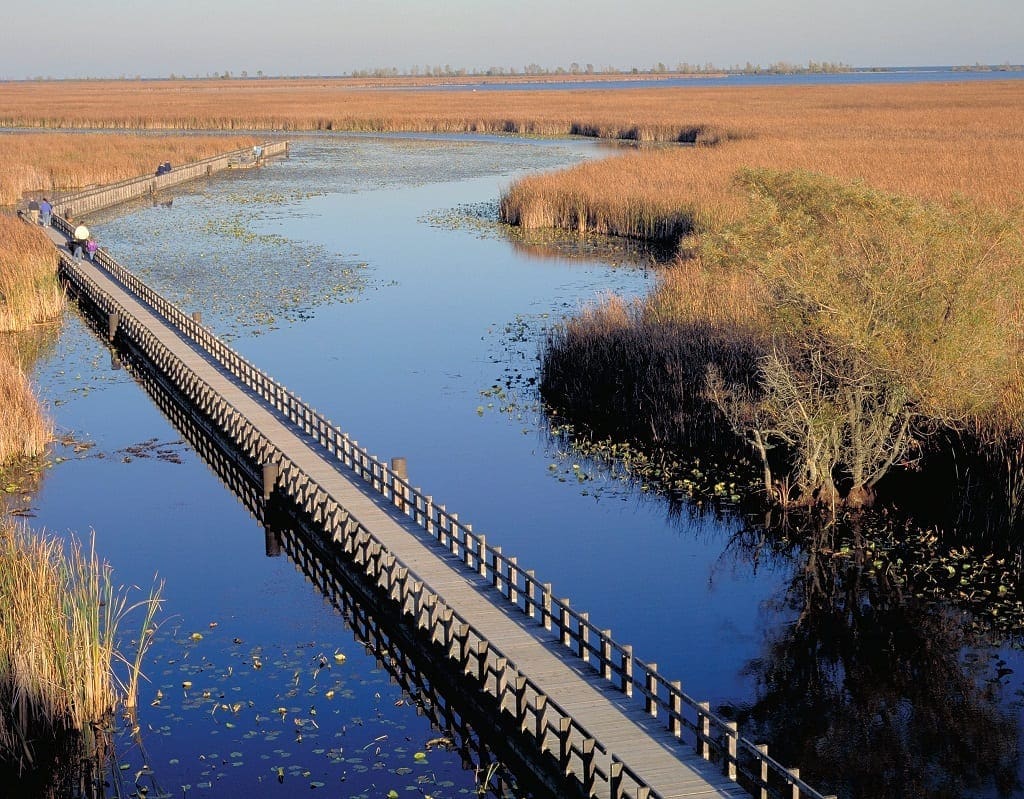 Point Pelee also offers a wealth of hiking and biking opportunities. Holidaymakers can explore some of the oldest forest in the park by walking through the Carolinian Forest, or embark on an interpretive hike such as the Marsh Boardwalk or the Woodland Nature Trail to learn about the area's history including indigenous culture. For those who prefer to be on two wheels, the park offers the Centennial Bike Trail, which stretches over four km from the Broad walk.
For a more unusual adventure, Point Pelee National Park offers 'Geocaching'. Those with a keen sense of adventure have the opportunity to rent a GPS unit ($3 per unit) and head deep into the Carolinian Forest where they can collect caches to complete the course.
Budding astronomers can also enjoy dark sky nights as Point Pelee is a designated Dark Sky Preserve. On select dates throughout the year, visitors can learn about the celestial night sky in association with the Royal Astronomical Society. In 2018, Dark Sky Nights events will take place on 17 March, 21 April, 19 May, 16 June, 14 July, 11-13 August, 8 September, 13 October and 10 November.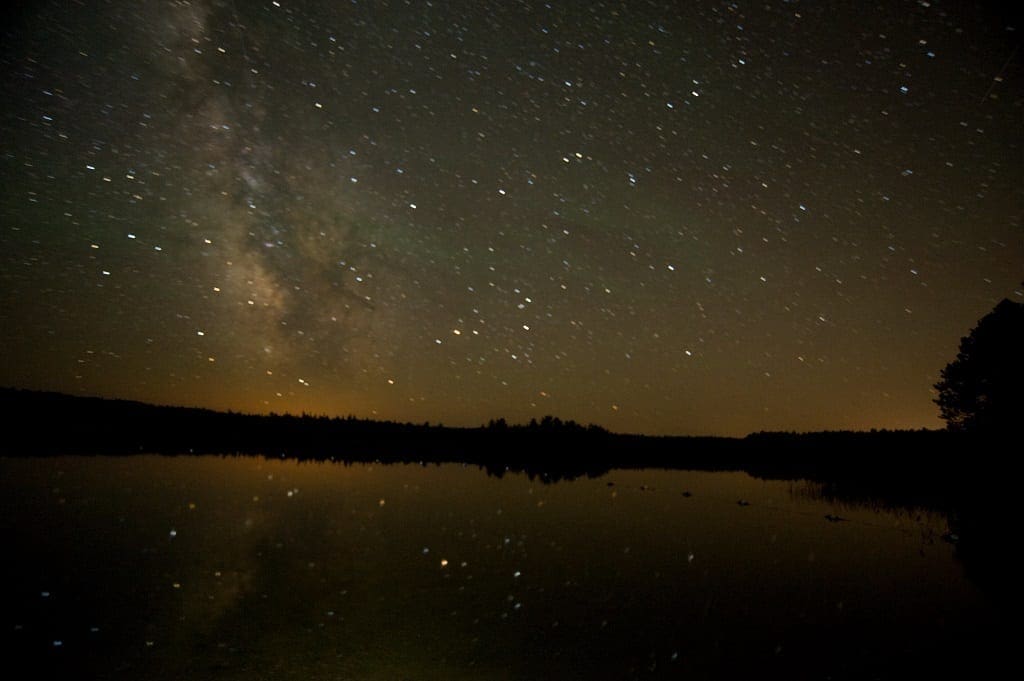 Sip and savour your way through Southern Ontario
For those searching for off the beaten track wineries, visitors can travel to the lesser-known regions of Lake Erie's north shore and Pelee Island. Lake Erie's north shore, just four hours by car from Toronto, enjoys Ontario's longest growing season and the combination of intense summer heat and moderate lake breezes makes it the perfect location for producing full-bodied wines. As one of Canada's prime enotourism destinations, budding sommeliers can sample varieties from a number of different wineries including Colio Estate Winery, North 42 Degrees and Colchester Ridge Estate Winery.
For a scenic experience out on the water, there's also a ferry across to Pelee Island Winery. Visitors can now explore the area from the comfort of The Grove Hotel in Kingsville, which opened last year with 18 guest rooms. Complete with a craft brewery next door, this hotel offers a cool, hipster atmosphere.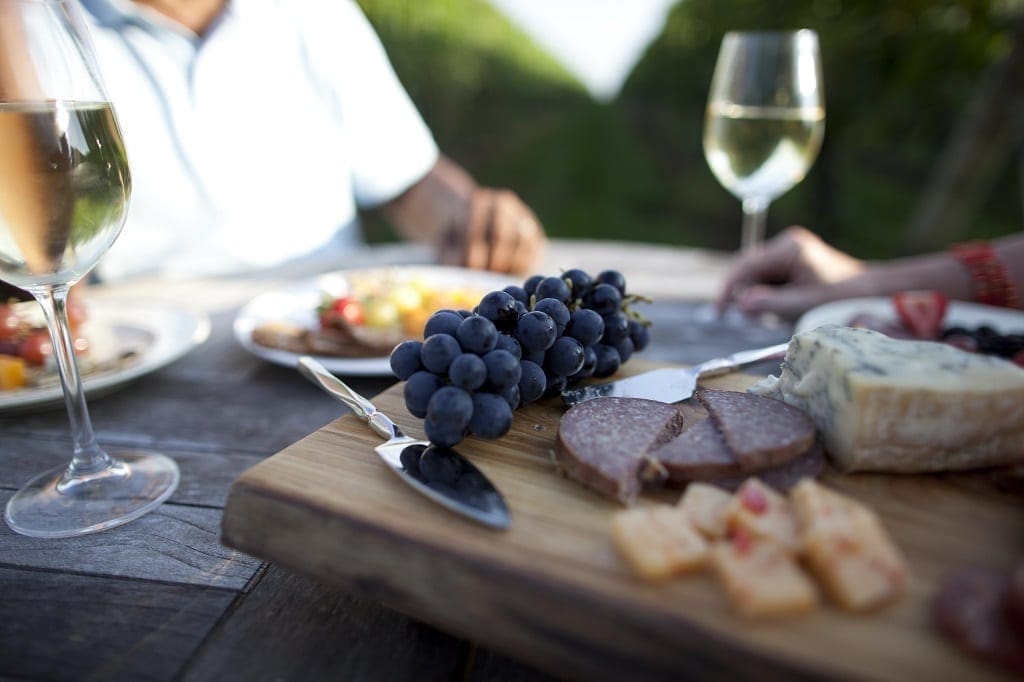 Discover Windsor's rum running
Rum running was a major activity in Ontario in the early part of the 20th century after the US State of Michigan banned the sale of alcohol for three years before prohibition became national law in 1919. As such, Windsor became a major site for alcohol smuggling and provides a fascinating insight into the area's history. The city's relationship with liquor however runs much deeper than simply serving as a border town as Walkerville, just outside of Windsor, was born by a distillery – Hiram Walker & Sons. Hiram Walker & Sons Distillery has teamed up with WindsorEats to organise a new tour called Drinks of Walkerville, which includes the distillery's fermenting and distilling building, whisky tasting at the new centre on Riverside Drive and a walk through Walkerville.
Alternatively, the J.P Wiser's Distillery Experience, also at Hiram Walker & Sons – where the whisky is now produced – is worth a visit. Guests to this distillery can learn about John Philip Wiser who set out to produce Canada's finest whisky and more than 150 years later, the whisky is still being made using his traditional recipes. Tours are available every Friday at 1pm or 3pm for $15.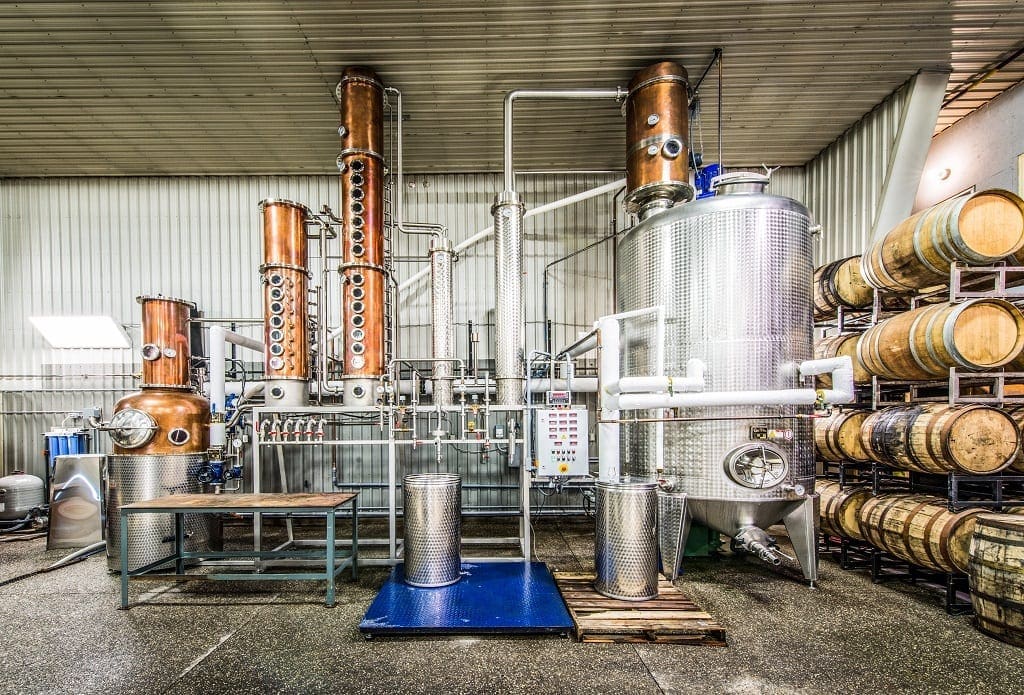 Visitors can also explore Willistead Manor; a stunning 36-room mansion built in 1906 and commissioned by Edward Chandler Walker, the second son of Hiram Walker. Tours are available throughout July and December, on Wednesdays and Sundays and cost $6 for adults and $2.75 for children under 12.
There's also an opportunity to embark on a Rum Runners Tour whilst in Windsor. This immersive bus tour includes special appearances from key characters from the prohibition era, which reveal the secrets of the bootleggers and the ingenious methods used to smuggle liquor across the river. They also divulge the locations of the best Speakeasies and tell the tales of the crooked police. Visitors will also see hidden coves along the waterfront of Old Sandwich Town where bootleggers loaded up their boats with contraband as they awaited the signal it was safe to cross the river.
Other interesting landmarks on this tour include Ambassador Bridge, the bridge that connects Canada to the United States; Bedford United Church (formerly Sandwich Methodist Church); and Walkerville. Guests can also take part in a re-enacted Speakeasy, where the legendary Bertha Thomas, who operated one of the most popular speakeasies and served Hollywood stars and gangsters alike, will meet them. Tours available on select dates from $79.
---
For further information on Ontario, please visit www.ontariotravel.net/uk
Johan Smits
Freelance writer, translator, web content developer, author of the novel Phnom Penh Express and Tommy, a short story. Loves trying out local brews, avoids noise. Chronically indecisive about where to lay down his hat. Shortlisted AITO Travel Writer of the Year 2018.
Upcoming Events
October 23, 2021

-

May 31, 2022
Subscribe to our newsletter