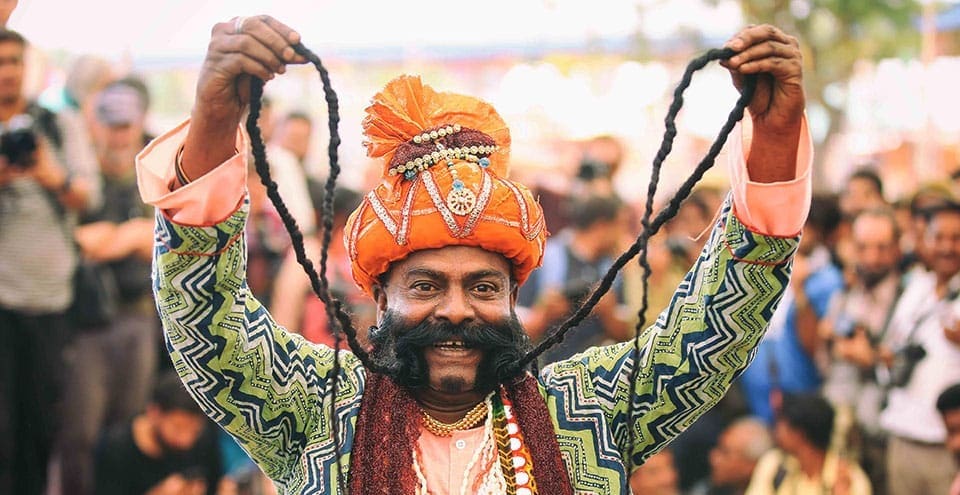 Five Unmissable Hindu Festivals in India
Johan Smits
Posted on 3rd Oct 2018
Considering its vast size and enormous population, it's no surprise that India is an incredible diverse country home to many different ethnic groups and religions. And with each of these groups celebrating their cultural and spiritual heritage, India can truly be called the land of festivals. Here we focus on five Hindu festivals in India not to be missed. 
Hindu festivals in India: Diwali
5 – 9 November 2018 / 27 – 31 October 2019: India's biggest festival is also its most beautiful when thousands of little candle lights decorate houses, streets and markets. Diwali – also known as Deepavali or the Festival of Lights – celebrates the spiritual triumph of light over darkness and knowledge over ignorance. Join millions of Hindus, Sikhs, Jains and Newar Buddhists commemorating the return of the Hindu deity Lord Rama and his wife Sita to Ayodhya after more than a decade of exile – an event that has grown into India's most anticipated holiday. Expect thousands of atmospheric lights, plenty of fireworks and mouth-watering foods and sweets. For more information, click here.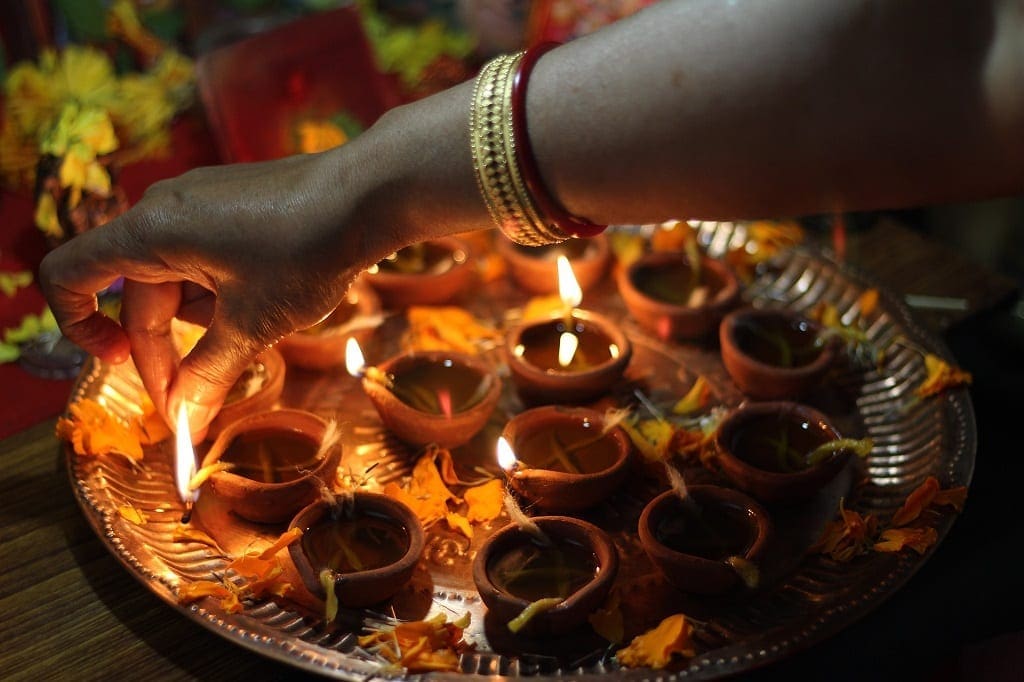 Hindu festivals in India: Pushkar Camel Fair
15 – 23 November 2018 / 4 – 12 November 2019: What do you get when you combine a camel beauty contest, thousands of devoted Hindu pilgrims, and a carnival of snake charmers, dancers, acrobats and tourists? The Pushkar Camel Fair is India's biggest tribal gathering where tens of thousands of camels and cattle are paraded and exchanged between traders, while Hindu devotees from Rajasthan and nearby states immerse themselves in the sacred waters of Pushkar Lake on Karthik Purnima – one of the Hindu lunar calendar's holiest days. A huge fair with Ferris wheels, a handicrafts bazaar, camel races, acrobatics and camel beauty contests provide for plenty of colourful spectacle in this chaotic but most memorable and popular event. For more information, click here.
Hindu festivals in India: Ardh Kumbh Mela
15 January – 4 March 2019: Not for the claustrophobic, this mass Hindu pilgrimage of over 120 million people is a fascinating spectacle that takes place only every six years in Allahabad. Watch the Naga Sadhus or naked yogis with their ash-smeared bodies and long dreadlocks take their holy baths in the river Ganges; watch a folk theatre group perform episodes from sacred Hindu texts inside the massive temporary tent city; or enter an ashram and listen to a Sadhu talk about Hinduism. Recognised as an Intangible Cultural Heritage by UNESCO, the Ardh Kumbh Mela is the largest holy gathering on earth. For more information, click here.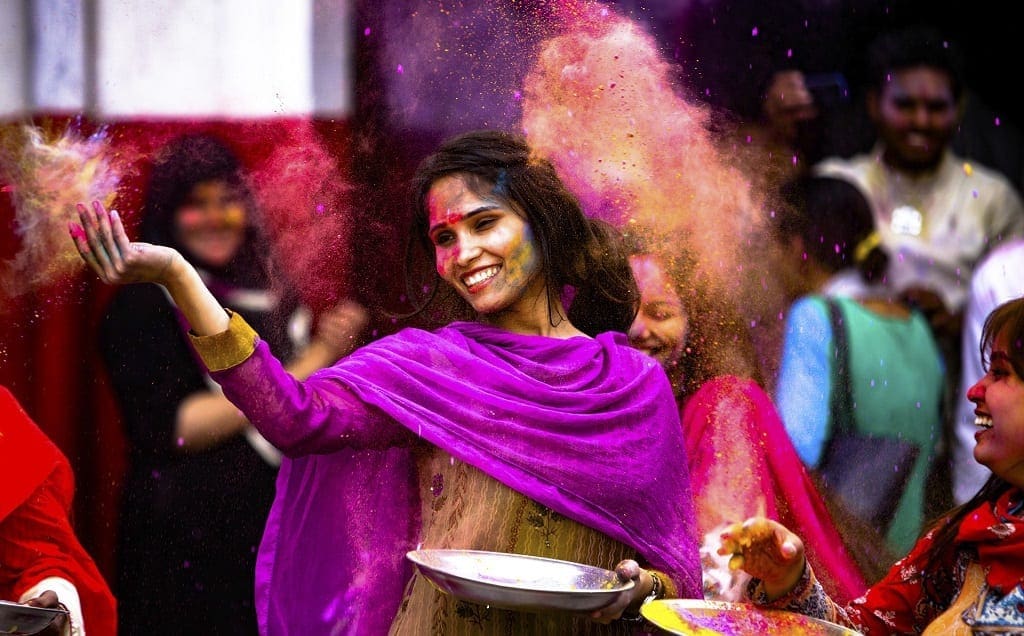 Hindu festivals in India: Holi
20 – 21 March 2019: Holi, named after the destruction of the female demon Holika, is undoubtedly India's most colourful and joyous festival. Marking the end of winter and the arrival of the spring harvest season, this exuberant event sees hundreds of thousands of people across the country dousing each other with water and coloured powders or gulal. Beloved by young and old alike, Holi is a no holds barred riot of fun, laughter and partying. Larger cities such as Delhi and Mumbai also have special Holi events featuring Indian and international music DJs and other performers. Come prepared. For more information, click here.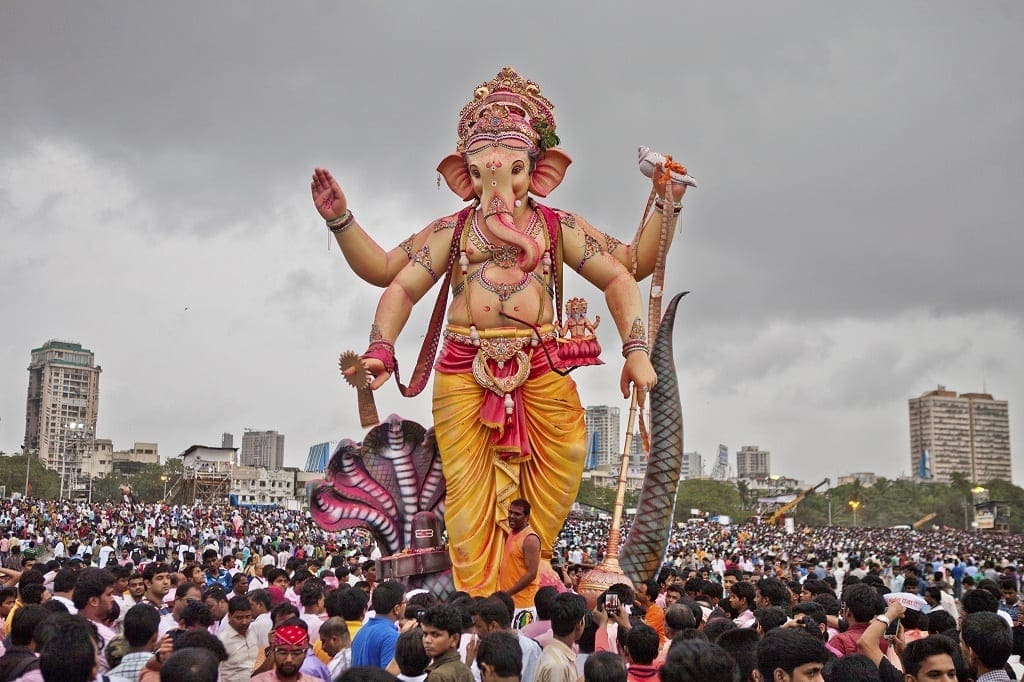 Hindu festivals in India: Ganesh Chaturthi

2 – 12 September 2019: Head to Mumbai for its biggest birthday party of the year when clay idols and giant statues of one of the most revered gods in the Hindu pantheon – Lord Ganesha, the famous deity with the elephant head – are paraded in a huge procession full of colour and music. Being one of the most popular festivals in India, the birth of Ganesha is celebrated all over the country, both amongst families in homes and publicly on the streets. The son of Lord Shiva and the goddess Pravati, the beloved Ganesha also happens to be the patron god of travellers – so here's another incentive for a trip to India come next September. For more information, click here.
---
For a full list of festivals and events throughout the year in India and across the world
Visit our events page. Alternatively, if you are travelling to any of these Hindu festivals in India, you might wish to book your accommodation via our hotel bookings' portal. It doesn't cost you a penny, but we get a small commission which helps fund this site.
Cover photo: Pushkar Camel Fair.
Johan Smits
Freelance writer, translator, web content developer, author of the novel Phnom Penh Express and Tommy, a short story. Loves trying out local brews, avoids noise. Chronically indecisive about where to lay down his hat. Shortlisted AITO Travel Writer of the Year 2018.
Upcoming Events

Subscribe to our newsletter