Is Hong Kong Safe to Travel?
Johan Smits
Posted on 25th Aug 2019
According to a recent article by the BBC, the above title of this piece has become a popular Google search term. Its increase since the end of July, reflecting travellers' growing concern about visiting Hong Kong, may not come as much of a surprise now that Hong Kong pro-democracy protests have become a regular event. That a number of countries – including the US, UK, Australia, Ireland, Japan, Taiwan and South Korea – have issued travel warnings for Hong Kong, also hit people's confidence about answering that question, "Is Hong Kong safe?".
Which raises another question: what may be the impact on tourism to Hong Kong? Media images of violent clashes between police and protesters, combined with the travel warnings, have already affected hotel and flight bookings which have gone down sharply for August and September. However, in an analysis by Skift, a travel media and marketing platform, the overall sentiment with major hotels in Hong Kong is that their city will bounce back in the longer term to regain its position as one of the biggest tourist hubs in the world.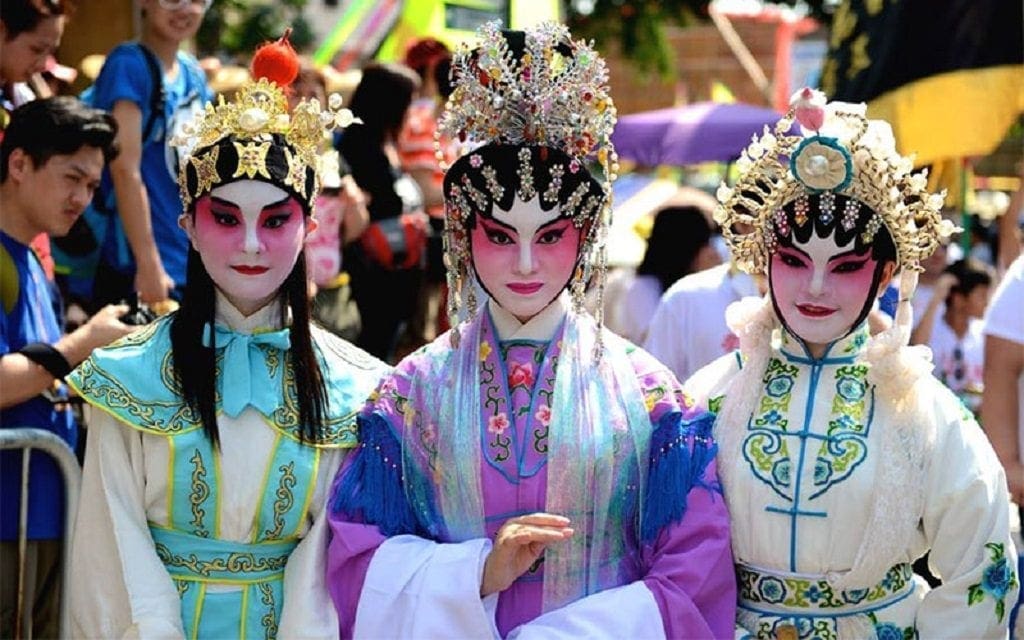 With ongoing clashes on the streets of Hong Kong, shops with closed shutters, and even the city's airport briefly closed, their sentiment may feel overly optimistic. However, you only need to look at other tourist hot spots that have experienced far more violent events – from terrorist bombings in Paris and Brussels to violent clashes between "red shirts" and "yellow shirts" in Bangkok – to learn that the memory of homo touristicus is usually not very long term. Moreover, while news media understandably publish images of only the clashes between police and protesters, it doesn't mean that the entire city is in chaos. Nor has there been any evidence that tourists are in any danger. So, is Hong Kong safe or not?
---

---
Many expect Hong Kong to be back to normal in the long term. Check out the Hong Kong Arts Festival 2020.
---
Much will depend on how the situation will evolve from here. Hong Kong's Chief Executive Carrie Lam has now formally withdrawn the controversial new extradition bill that ignited the protests months ago, in the hope that it will defuse the unrest. However, the protest movement has meanwhile expanded from opposition against the bill to wider calls for more democracy, while they said what matters most to them is to hold an investigation into police violence. They also demand amnesty for the more than 1,200 people arrested so far, the resignation of Lam, and direct elections of the Chief Executive and Legislative Council members.
If the Hong Kong government – and by extension the Chinese – refuse to listen to all of the protestors' key concerns, the latter's frustrations will only grow.
While the rallies have been largely peaceful, such as the recent 50-km human chain across Kowloon, Hong Kong Island and the New Territories, they are more frequently ending in violent confrontation with police.
Given the mainland Chinese record on how it deals with pro-democracy protests, there's very little hope it will listen to all of the protesters' key demands. Yet, establishing real dialogue and looking for a peaceful solution is the only way out for a quick recovery of Hong Kong's tourist industry and its reputation as one of the safest big cities in the world to visit.
Opportunistic travellers may later even be in for a treat of discounted hotel rooms and other perks to lure them back. If, however, the Hong Kong and Beijing governments don't budge and take more drastic action, as they have threatened to do, it will be anybody's guess what may be the impact on Hong Kong's long term future as a safe tourist destination.
Images of Hong Kong extradition bill protests
This series of images shows how the Hong Kong extradition bill protests have evolved since 29th April 2019. See some of the latest photos from the university boycott protests in Admiralty on 2nd September on Studio Icendo's Flickr account.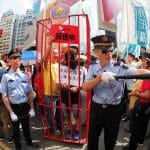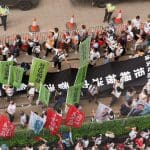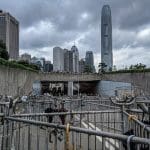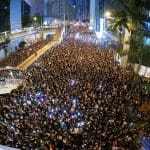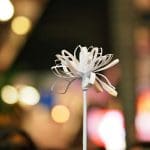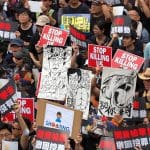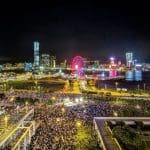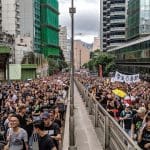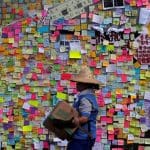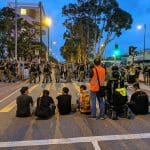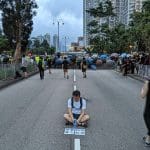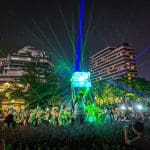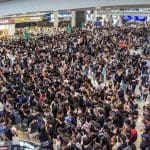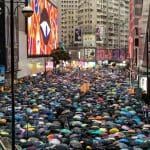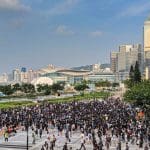 Images from Flickr users Studio Icendo, Etan Liam and Supers1211.
Is Hong Kong safe to travel? Practical information
If you're travelling to Hong Kong, here are some websites where you can check the latest updates on possible transport disruptions in the city and protests. The protests are usually announced in the media, including on social media, and often more than 24 hours in advance.
Hong Kong International Airport
"Kwan Kung Temple" Telegram Channel
Hong Kong Transport Department
---
Article originally posted on 13th August, updated on 5th September 2019.
To stay updated on the latest travel warnings, visit the UK government's foreign travel advice website.
Johan Smits
Freelance writer, translator, web content developer, author of the novel Phnom Penh Express and Tommy, a short story. Loves trying out local brews, avoids noise. Chronically indecisive about where to lay down his hat. Shortlisted AITO Travel Writer of the Year 2018.