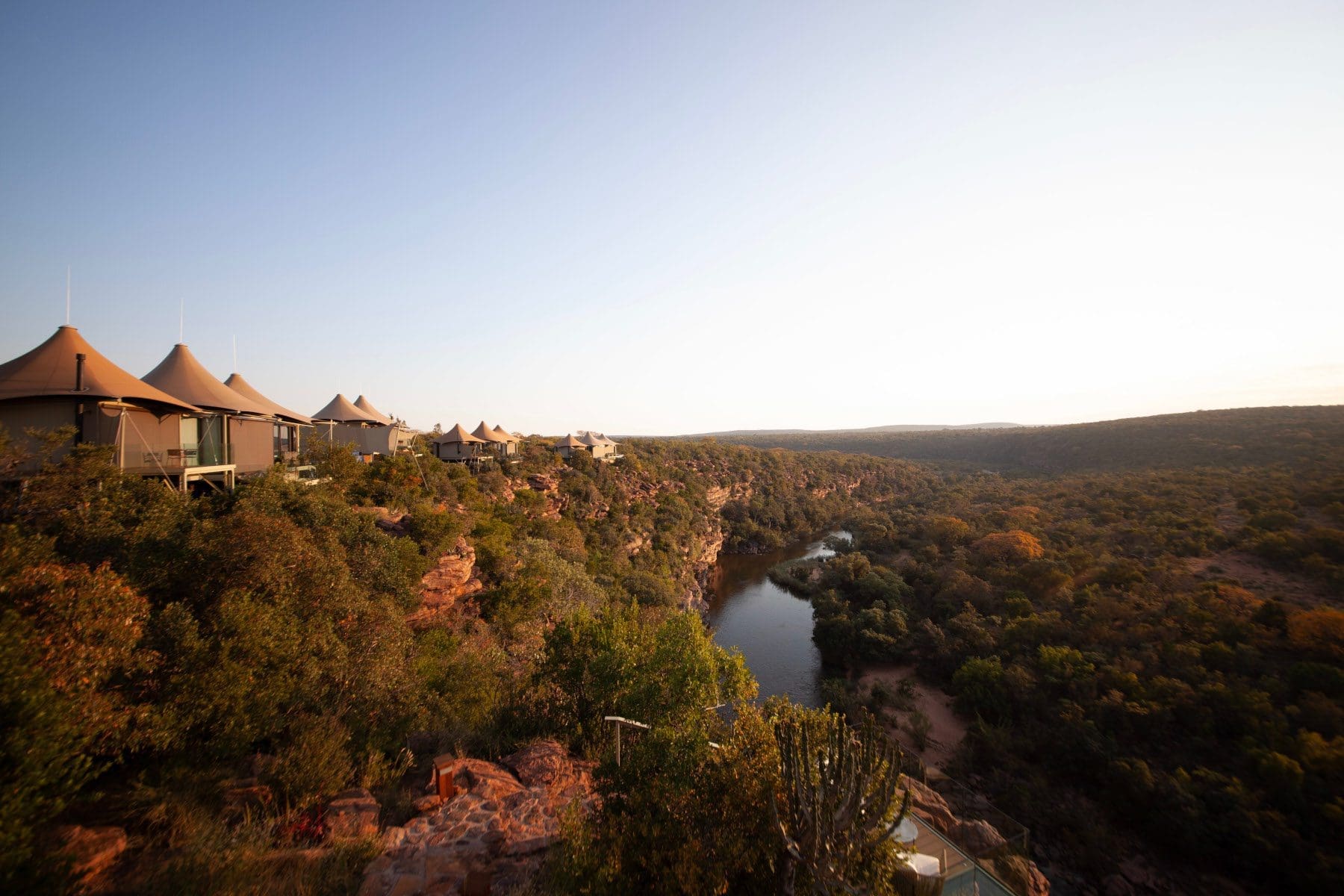 Lepogo Lodges Offsets Guests' Carbon Footprint
Travel Begins at 40 Editor
Posted on 31st May 2022
Lepogo Lodges' Noka Camp one of Africa's few entirely not-for-profit safari lodges, is adding to its stellar eco-credentials by working with local and global charity organisations to offset their guests' carbon footprint.
Based on careful research of emission figures, Lepogo Lodges calculates the carbon emissions resulting from each guest's journey, from the time they leave their home to the moment they return. The figure is converted into a monetary value which is then donated by Lepogo Lodges into one of three conservation projects chosen by the guest.
Guests have the opportunity to actively support local communities and the environment by donating the monetary sum of their carbon offset to one of the following projects: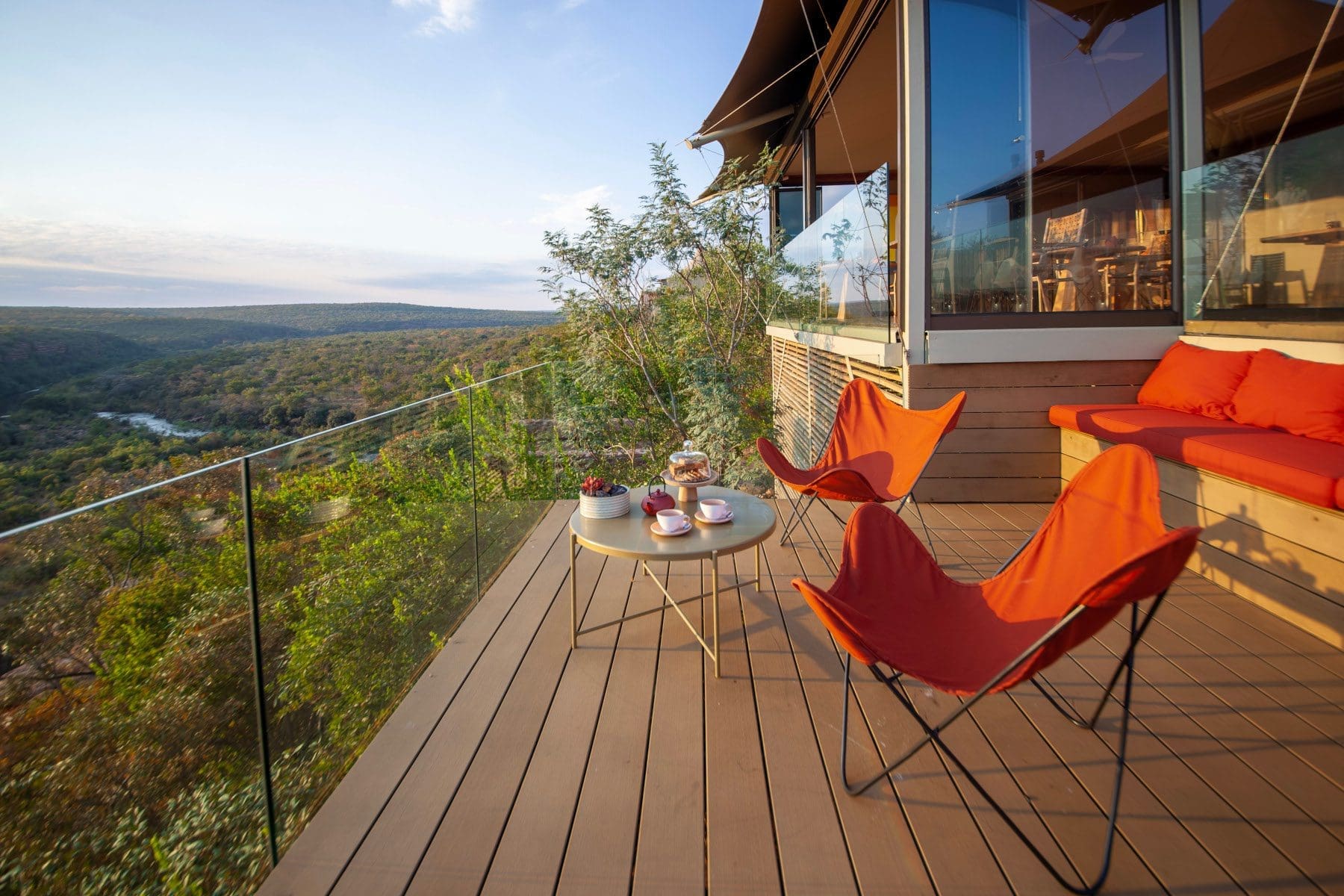 Community Stove Project – A Community Outreach Programme
Lepogo Lodges has collaborated with the neighbouring Lapalala Wilderness School's Outreach Programme to launch the Community Stove Project, where high efficiency stoves are donated to the local community, both to help the environment and improve health.
The new stoves reduce the wood used in each household by an estimated 2.5 tons per year and during a stove's estimated five-year life span, its usage will save 30 trees and 12 tonnes of CO2. This does not only result in an upsurge of trees being saved and lower emissions from burning less wood, but it also increases time efficiency when cooking and positively impacts the health of families.
South Africa Forest Trust – A Biodiversity Enhancement Programme
Visiting guests can also choose to support the South African Reforestation Trust; a not-for-profit organisation and platform bringing landowners, institutions, companies and individuals together to plant and extend indigenous forest eco-systems.
The trust works with four forest sites which require rehabilitative intervention – the Overberg, Grootvadersbosch Conservancy near Swellendam, Wilderness and the Boland.
Stand for Trees – A Global Programme
Stand for Trees is the third organization to collaborate with Lepogo Lodges on its carbon offset programme. Each project aims to protect the world's most spectacular forest landscapes, surrounding communities and inhabiting wildlife. With 16 conservation projects across Northern Zimbabwe, Kenya, Tanzania, Sierra Leone, Papua New Guinea, Indonesia, Peru, Brazil and more, guests will have a range of sites to choose from.
In addition to the carbon offset programme, Lepogo Lodges is committed to supporting local communities by helping them start businesses which supply products for the lodge and on-site curio shop, including hand woven bedding, place mats, cushions, soft toys and bathroom amenities.
The property is also particularly passionate about the conservation of cheetah, pangolin and rhino. Lepogo Lodges have funded research and are working with Lapalala to establish the reserve as a centre of excellence for the release of wild cheetah. They are also in discussion to become a pangolin rehabilitation sanctuary.
Lepogo Lodges' Noka Camp consists of five stilted villas, including one villa especially designed for families. The villas are joined by a main lodge comprised of dining room, bar, lounge area and sprawling outdoor terrace, all perched atop a 100ft cliff overlooking the winding Palala River below and the endless bush ahead. The camp is entirely off-grid, with all energy self-generated by a bespoke, 250m solar walkway.
Just a short air transfer or a three-hour drive from Johannesburg, Noka Camp is set within the 50,000-hectare, malaria-free Lapalala Wilderness Reserve, home of the 'big five'.
---
Nightly rates at Lepogo Lodges will start from R16,500 (£784*) per person, per night for a Luxury Clifftop Villa on an all-inclusive board basis, for stays booked to travel before December 2020. For more information or to make a reservation visit www.lepogolodges.com or email [email protected].
Travel Begins at 40 Editor
Travel articles, news, special offers, festivals and events from the Travel Begins at 40 Editorial team and our global network of travel industry contributors.
Upcoming Events

Subscribe to our newsletter