National Geographic Lodges – Iceland
Johan Smits
Posted on 26th Feb 2018
Hotel Húsafell in West Iceland is a proud new member of National Geographic Unique Lodges of the World, a prestigious collection of boutique hotels in spectacular destinations around the world.
National Geographic Unique Lodges of the World are committed to authenticity, excellence, and sustainability. When identifying hotels for the collection, National Geographic looks for places where guests can have an unforgettable experience. Stunning architecture and design, incredible views, innovative sustainability practices, and excellent cuisine are just a few of the requirements. The properties must offer also activities to help guests engage with their unique surroundings. With just 57 properties in the collection, Hotel Húsafell is very proud to be one of the most Unique Lodges of the World and the only property in Iceland to be selected in the curated collection of 'Lodges That Inspire'.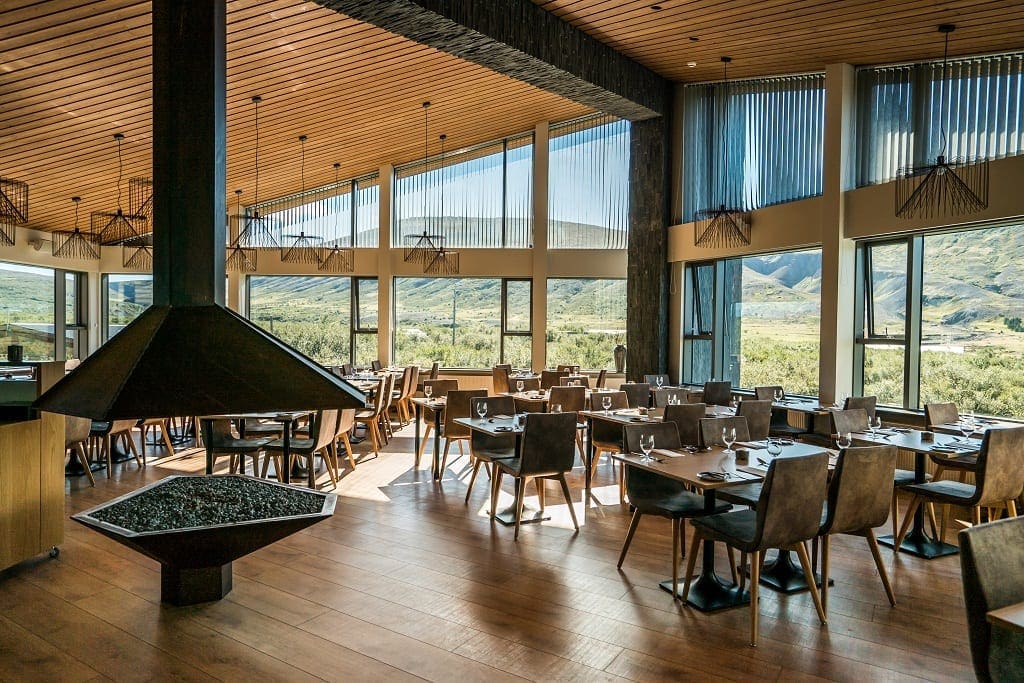 "We're honored to join National Geographic Unique Lodges of the World," said Unnar Bergthorsson, Hotel Manager and seventh generation Húsafell resident. "Since opening in July 2015, we've striven to create a 4-star experience in our service and amenities. At the same time we've been supporting the local community with concerts at Húsafell church, and ten new area hiking trails. Recognition from National Geographic helps to validate our efforts to make the community of Húsafell a leader in sustainable tourism in Iceland."
"Our growing collection of Unique Lodges of the World offers a wide range of meaningful travel experiences to all kinds of explorers," said Lynn Cutter, National Geographic's executive vice president for Travel and Licensing. "We are thrilled to bring on these extraordinary new members, as they embody the values National Geographic and our travellers hold close."
National Geographic Exclusive
Guests who book through National Geographic Unique Lodges will receive a "National Geographic Exclusive" experience. Guests are invited on a private history tour of the Húsafell grounds including the stone sculptures by local artist Páll Guðmundsson. Visit the hotel's on-site hydro and geothermal plants and learn firsthand about Iceland's cutting-edge clean energy practices. Stop by an ancient sheep pen from Viking times to hear the folklore-rich history of Húsafell. While there guests may try their hand at hoisting the world-famous Húsafell stone, a test of strength introduced centuries ago by Húsafell forefather Snorri Björnsson.
Spotlight on sustainability
Thermal spring water bubbling up through lava landscapes creates much of the energy used by Hotel Húsafell.
---
For another sustainable tourism project, find out about the Cardamom Tented Camp with Marissa Carruthers.
---
The lodge has built three hydroelectric power plants to capture the power of heat and water generated by nature here, and derives 100% of its energy from these natural, on-site sources. Sustainable features at Hotel Húsafell include:
Sustainable design and Icelandic furnishings
Original art by renowned artist Páll Guðmundsson
Organic bath amenities made from Icelandic herbs
Nine-hole GEO-certified sustainable golf course
Geothermal nature baths open year-round
Fine dining with an emphasis on local food
New recycling programme established in the community
Staff hired from the surrounding area
---
More information can be found at www.hotelhusafell.com or email [email protected]
Johan Smits
Freelance writer, translator, web content developer, author of the novel Phnom Penh Express and Tommy, a short story. Loves trying out local brews, avoids noise. Chronically indecisive about where to lay down his hat. Shortlisted AITO Travel Writer of the Year 2018.
Upcoming Events

Subscribe to our newsletter