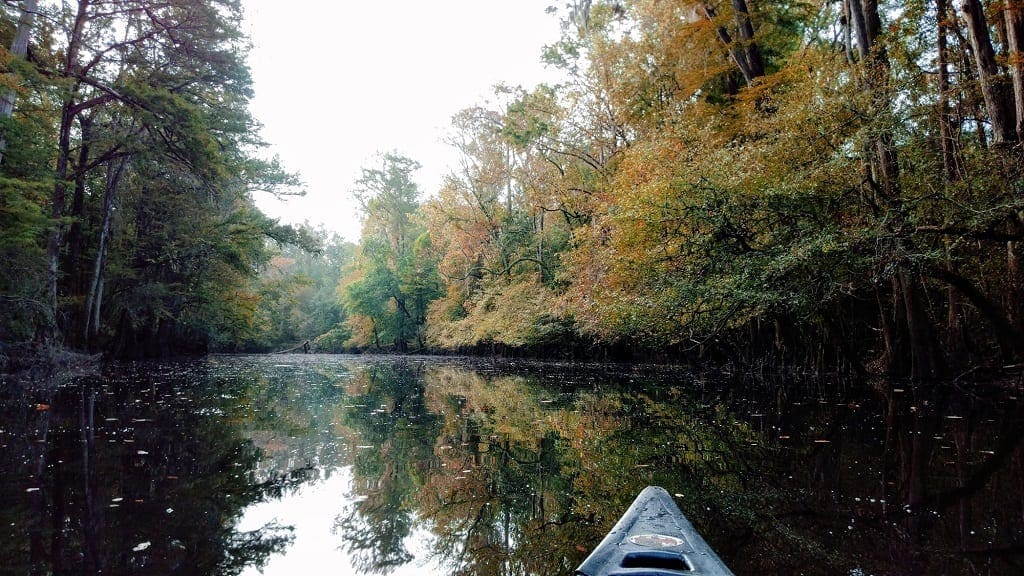 New 360ᵒ video tour of Congaree National Park
Johan Smits
Posted on 19th Jan 2018
When tourists think of America's national parks, the Grand Canyon, Yosemite and Joshua Tree may spring to mind. That makes Congaree National Park – one of the 10 least visited parks in the US – a relatively undiscovered beauty. Moreover, this breathtaking forest can now be explored with a 360 video experience.
Situated in South Carolina, Congaree is a federal wilderness park, which means that no development nor motorised contraptions are allowed, making for truly exquisite views. Perfect for backpackers, solo travellers and families, you can choose between three trails – one of which is by canoe – from where you'll get to immerse yourself in the stunning surroundings and sounds of this magnificent park.
The website also contains a gallery of sights that can be spotted along the trails.
Park info
The Congaree National Park is home to:
Some of the country's oldest trees
One of the largest stands of old-growth hardwood trees in North America
15 "champion trees" including a 48m sweet gum, 47m cherry bark oak and 41m American elm
An array of wildlife including turtles, snakes, otters, bob cats and birds
Congaree's low radar on the map means that it's a quiet, undisturbed park with a haven of waterways and abundance of nature to be explored by all who venture to South Carolina's only national park.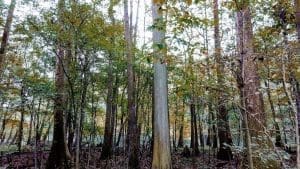 The 360 tour of Congaree National Park lets you explore three trails:
South Cedar Creek Water trail – by canoe:
Experience a landscape straight from a fairytale. Follow the gravel road through fallen giants that lie under the lush foliage of the tallest loblolly trees in the world. Discover time-defying cypress trees, tadpoles with butterflies and all the beauty of the park's hidden world, on your way to Wise Lake.
Bluff trail – on foot:
In a primeval park, a stand of young trees is a rare sight. Explore the vibrant landscape, full of imposing American beech trees and loblolly pines. Discover the emerging flora of the floodplain that's home to one of the most biodiverse ecosystems in the US.
Sims trail – on foot:
Paddle through the primeval forest, which shelters the largest area of old-growth hardwood trees in North America. Take your time to look around and reconnect with nature, in a floodplain known to humankind for over 13,000 years.
---
For more information, visit https://www.orbitz.com/features/congaree-360/
Johan Smits
Freelance writer, translator, web content developer, author of the novel Phnom Penh Express and Tommy, a short story. Loves trying out local brews, avoids noise. Chronically indecisive about where to lay down his hat. Shortlisted AITO Travel Writer of the Year 2018.