Not Spots Guide Hails Road Less Travelled
Travel Begins at 40 Editor
Posted on 8th Aug 2019
Travel planning platform, Rome2rio, has developed a nifty new tool to help globetrotters choose a destination for their next adventure that matches their specific interests but won't be overrun with tourists.
The Not Spots guide pinpoints the most popular holiday hot spots across the globe and recommends alternative destinations that offer a comparable experience but without the tourist crowds. The 30 travel swap suggestions are classified under seven popular interest areas: history, food and drink, beach, adventure, road trips, architecture, and art and culture.
Travellers select the category that appeals most to their travel preferences and the Not Spots guide presents three to five well-trodden destinations from around the world matched with a suitable, lesser known alternative for each.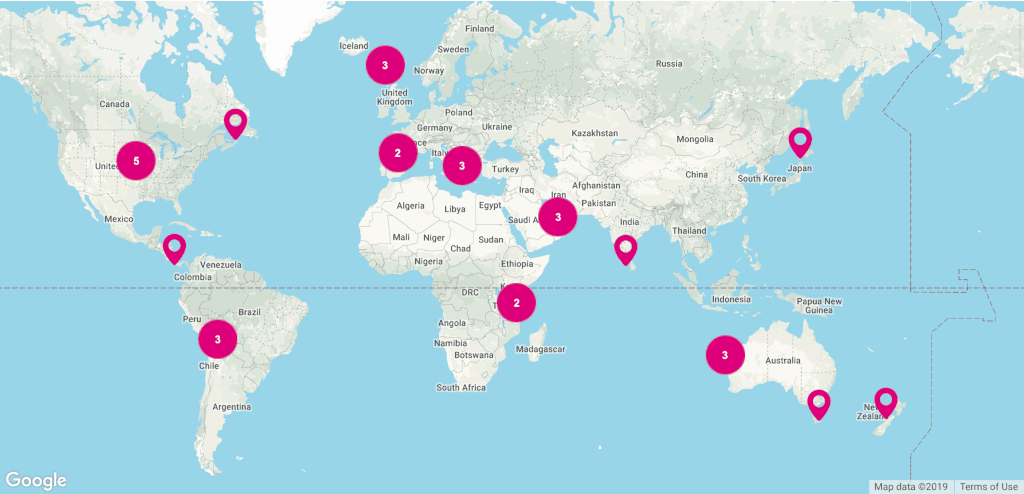 "Our millions of users love to travel but when it comes to the traditional holiday destinations, it's a case of 'been there, got the T-shirt' for many" says Kirsteene Phelan, Acting CEO of Rome2rio. "They get a kick out of amassing stamps in their passports and the more exotic the destination, the better. They are also increasingly conscious of the impact tourism can have – both positively and negatively – on the local community and environment.
"The map-style Not Spots guide taps into the most popular desires and motivations for travel but encourages people to explore off-the-beaten-track destinations where they will potentially be rewarded with a more authentic experience, away from the tourist-heavy hot spots.
"If you love the beaches of the Greek Islands, for example, try the sandy stretches of the Albanian Riviera. If it's Prague's architecture that whets your appetite, head to Sighișoara in Transylvania."
The Not Spots guide makes a total of 30 travel swap suggestions. Culture vultures who have been captivated by Rio's iconic Carnival should consider returning to South America but to Bolivia next time to experience the nine-day Carnaval de Oruro. Music fans who find Austin, Texas too 'hipster' can head to Omaha, Nebraska and discover the city's history of jazz, funk and rock as well as today's indie rock 'Omaha Sound'. Thrill-seekers who have "done" Machu Picchu should consider Choquequirao – a similar Incan site abandoned in 1572.
---
All of Rome2rio's Not Spots recommendations can be found at www.rome2rio.com/not-spots.
Travel Begins at 40 Editor
Travel articles, news, special offers, festivals and events from the Travel Begins at 40 Editorial team and our global network of travel industry contributors.
Upcoming Events

Subscribe to our newsletter