Relax and Reconnect on the Isle of Wight
Travel Begins at 40 Editor
Posted on 18th Sep 2020
At a time when physical and mental health is more top of mind than ever, the demand for holidays offering relaxation, rejuvenation and reconnection with nature is rising. 
Wightlink, the leading provider of cross-Solent travel, is proud to provide transport to one of the UK's oldest and most serene wellness destinations – the Isle of Wight. With its abundance of wide-open spaces, awe-inspiring nature and diverse wellness offering, a trip to the Isle of Wight with Wightlink offers the perfect antidote to the stresses of the past few months.
"Travellers are looking for holidays at home – and holidays that heal, and the Isle of Wight has long been a safe haven for visitors seeking to calm the mind and relax the body. Today, with its impressive array of wellness offerings, this is truer than ever", said Keith Greenfield, Wightlink CEO. "A wellness trip to the Isle of Wight begins as soon as visitors step foot on our ships. Our spacious passenger lounges and sundecks offer a place to unwind with spectacular views of the Solent, while our cafes are stocked with quality local produce to ensure a crossing in true comfort".
With a wide range of upcoming (socially-distanced) wellness experiences, from paddleboard yoga to mediation retreats, Wightlink spotlights a selection taking place this Autumn and Winter 2020.
Take a Yoga Class on Water Along the River Yar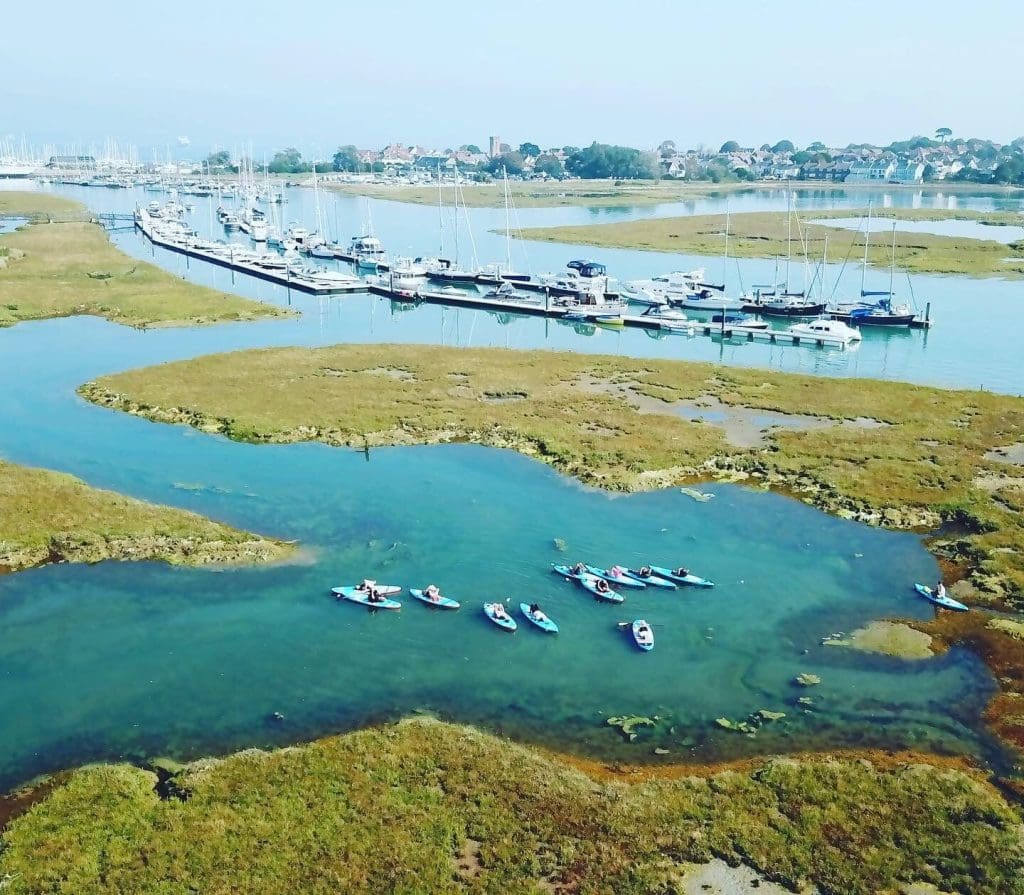 Work the elements and practice your asana on a paddleboard with Jenny Stewart Yoga and the iSurf team for SUP (Stand Up Paddleboard) Yoga Adventures. Combining traditional yoga with aquatic sport, paddleboard yoga helps build core strength, improves flexibility and calms the mind. Sessions take place throughout September, with additional dates for October coming soon.
Breathe Easy at a Pranayama and Meditation Weekend Retreat
Yogalaurent's autumn retreat is located at Godshill Park Farm, in an Area of Outstanding Natural Beauty – the perfect setting for quiet reflection. Relax and revive body, mind and soul through a daily Nidra Yoga practice, pranayama breathing exercises, sensory meditation and relaxing therapeutic treatments. A variety of hiking trails across the downs and along the coast will appeal to both keen walkers and gentle strollers. The retreat takes place on 8 to 11 October 2020.
Empowerment at a Radiance Retreat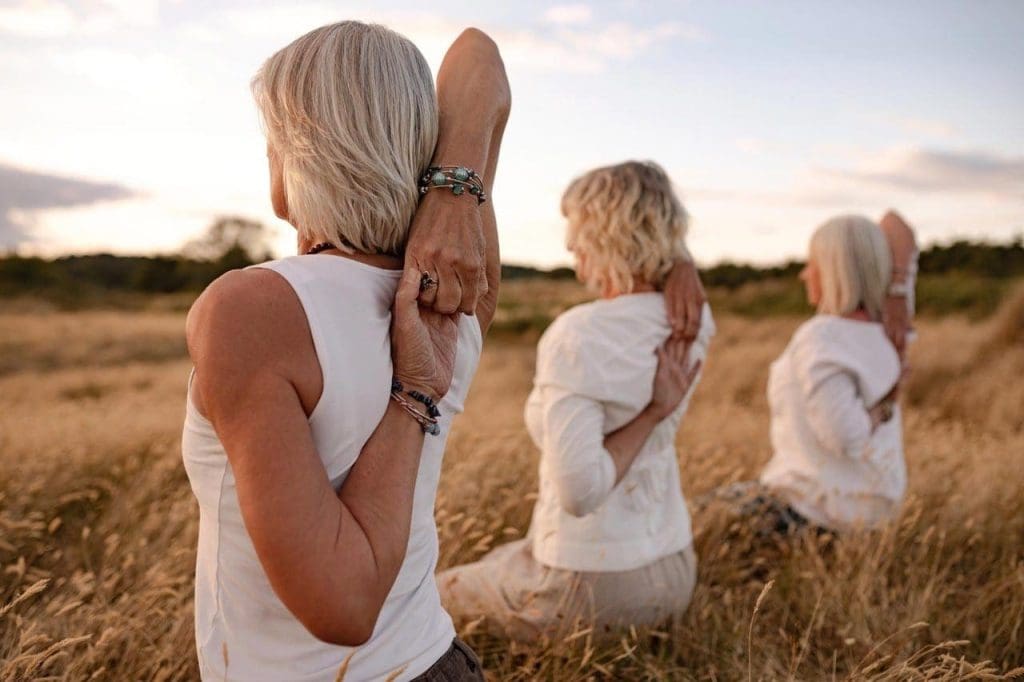 Aimed specifically at women navigating their way through perimenopause and menopause, this weekend radiance retreat promises to inform, empower and enrich guests. Yoga Guru Emma Spencer-Goodier guides guests through tools and techniques including daily yoga and core control, meditation, as well as mentoring with a faculty clinical psychologist and physical trainer. The Radiance Retreat takes place on 2 to 4 October 2020.
Get Off-the-Grid in Style 
Boasting five-star accommodation, this autumn retreat offers roaring fires and rolling hills, with a bespoke yoga studio and off-the-grid shepherds hut. Taking place on 30 October to 1 November 2020, guests can expect dynamic mornings and restorative evenings, with yoga, meditations and pranayama sessions in between – perfect for those who want to delve deeper into their yoga practice.
Immerse in a Nature Retreat
Taking place on 6 to 8 November 2020, this weekend yoga retreat promises to ignite a deeper connection with nature, whilst exploring physical, emotional and spiritual wellbeing. Guests can practice yoga and meditation each day, enjoy nutritious and locally-sourced dishes, indulge in therapeutic massages and explore the quieter corners of the island, to renew strength, motivation and clarity.
Get a Glo at a Winter Wellness Residency 
Balance + Glo aims to inspire a healthier, more sustainable lifestyle through the power of movement, mindfulness and nutrition. Re-charge and re-focus this winter at their luxury winter wellness retreat from Friday 27 to Monday 30 November, 2020. Located one mile from the picturesque harbour town of Yarmouth, guests can enjoy luxurious hill-top accommodation with sweeping sea views. Days are filled with yoga, fitness and strength sessions, alongside workshops, treatments and locally-sourced plant-based dishes. Those with an appetite for adventure can also enjoy foraging excursions, water sports, horse riding, and guided walks.
Magnify Your Radiance Retreat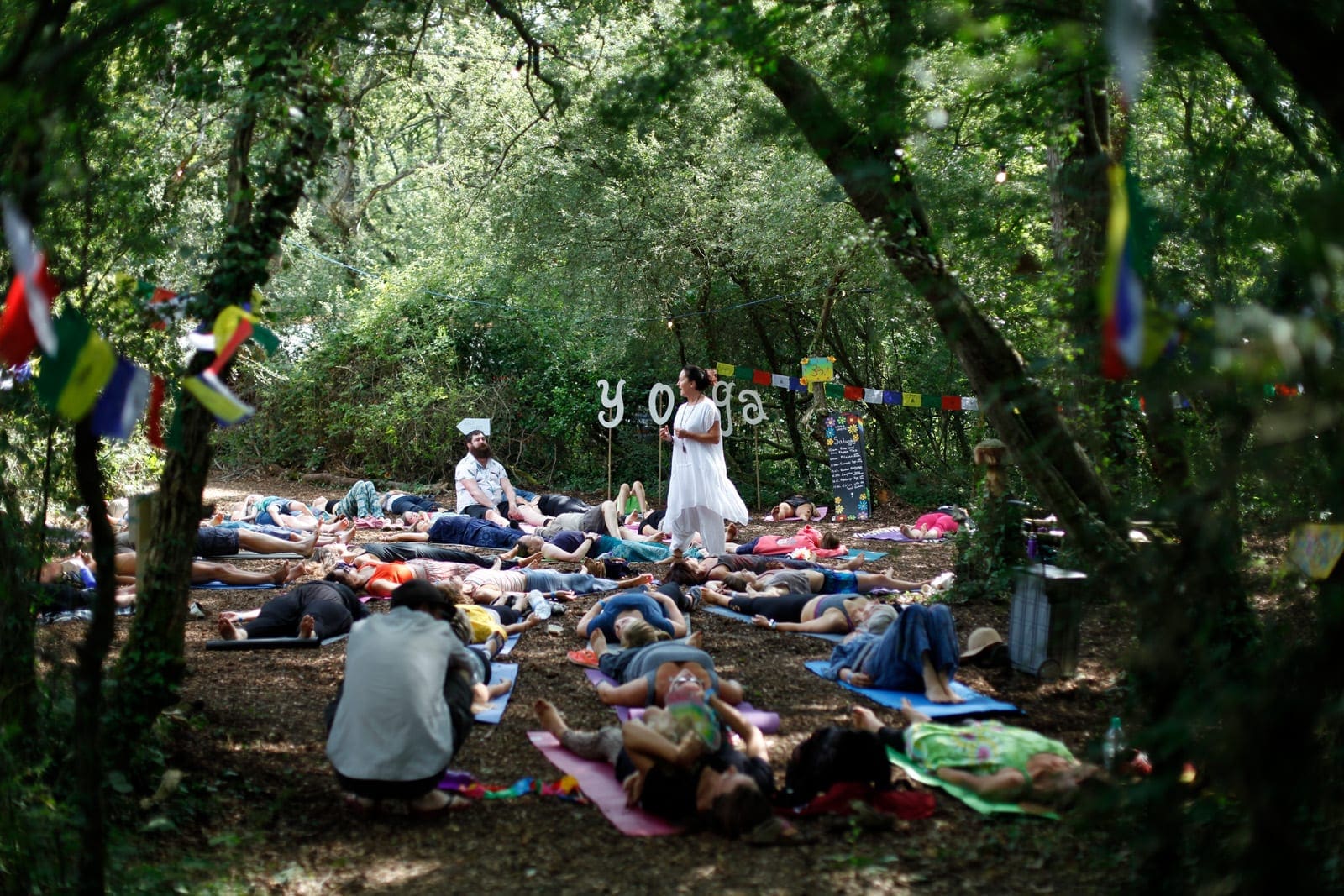 Join yoga guru Carol Macartney and leading life design and empowerment coach Kate Taylor over the New Year, on 30 December to 1 January, for a special retreat at Nettlecombe Farm. Nestled in the heart of the rolling countryside, surrounded by green fields and lakes, the retreat aims to provide guests with the space to explore divine life purpose and soul mission. Expect daily yoga, meditation, celestial communications, qoya dance, and an opportunity to set soulful intentions for the year ahead.
---
How to Get to the Isle of Wight
The Isle of Wight is just a 40-minute ferry ride away with Wightlink. A car ferry day return crossing from Portsmouth to Fishbourne costs from £49.50* with short break car ferry return crossings from £69.50* and for foot passengers, Wightlink's tickets cost £14.40 per person (*based on day / overnight return crossings on a weekday in September 2020, on the Portsmouth to Fishbourne route).
---
Further information on wellness experiences on the Isle of Wight
Click here.
For further information and/or to book Wightlink ferry tickets
Visit www.wightlink.co.uk.
Main image, credit IOWYOGAWITHEMMA
Travel Begins at 40 Editor
Travel articles, news, special offers, festivals and events from the Travel Begins at 40 Editorial team and our global network of travel industry contributors.