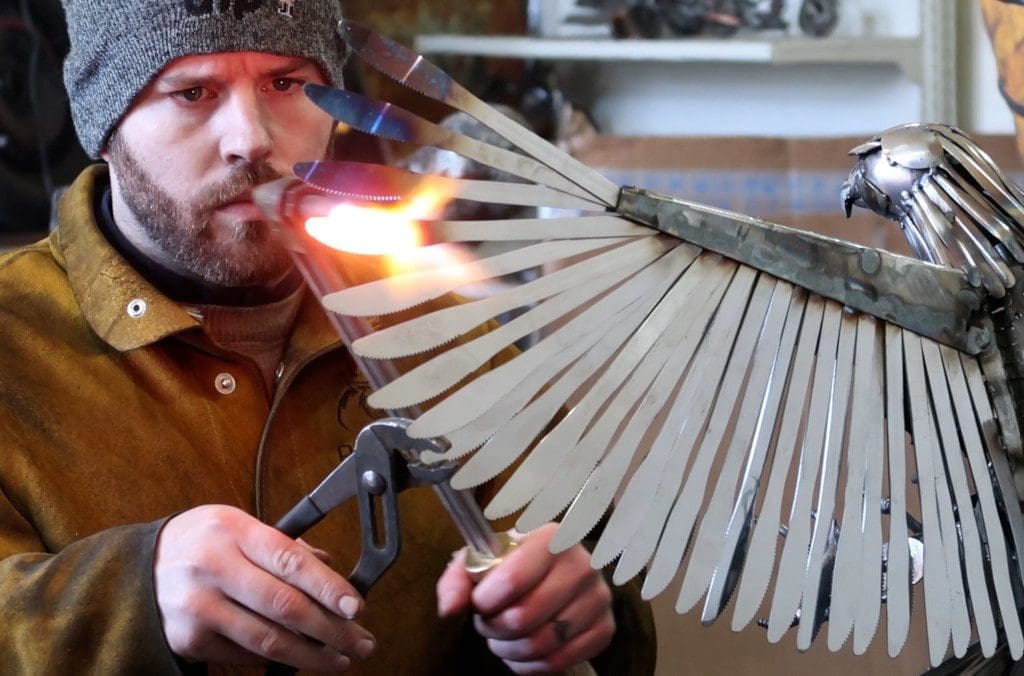 Somerset Open Studios in September
Travel Begins at 40 Editor
Posted on 11th Aug 2021
Somerset Open Studios presents work from more than 300 Somerset Art Works Members in over 200 studios and spaces across the county from 18 September to 3 October. Go behind the scenes and meet the artist, experience the working process and find out what inspires them.
An accompanying event programme will include demonstrations, workshops, talks, films and visiting residencies as well as family friendly weekends with a range of activities for younger visitors.
A new app will provide venue details in a user-friendly format linking to Google Maps to take you straight to the studio door. Also new for this year is a fold-out venue map and listings available at cultural venues from August, while details will also be listed on the Visit Somerset website.
Some highlights to look out for:
Abstract art in eco-housing development at Cubis Bruton
Known for her abstract landscape paintings, artist Angela Charles will be showing a selection of her responses to the south west coast in a virtual tour at the contemporary Cubis Bruton eco-housing development, marking the start of a partnership between Somerset Art Works and Cubis developer, Acorn Property Group.
East Quay in Watchet
East Quay, a major new harbourside arts venue and gallery in Watchet will be welcoming visitors to its artist/maker studios where artists include Zoe Snape and Georgina Towler. Traditional paper-making can also be explored with Two Rivers and print making by Sue Lowe and Sarah Ward in the Albatross studio. After viewing the various artworks, relax and enjoy refreshments in the East Quay Kitchen, which has both indoor and outdoor courtyard seating.
Somerset Rural Life Museum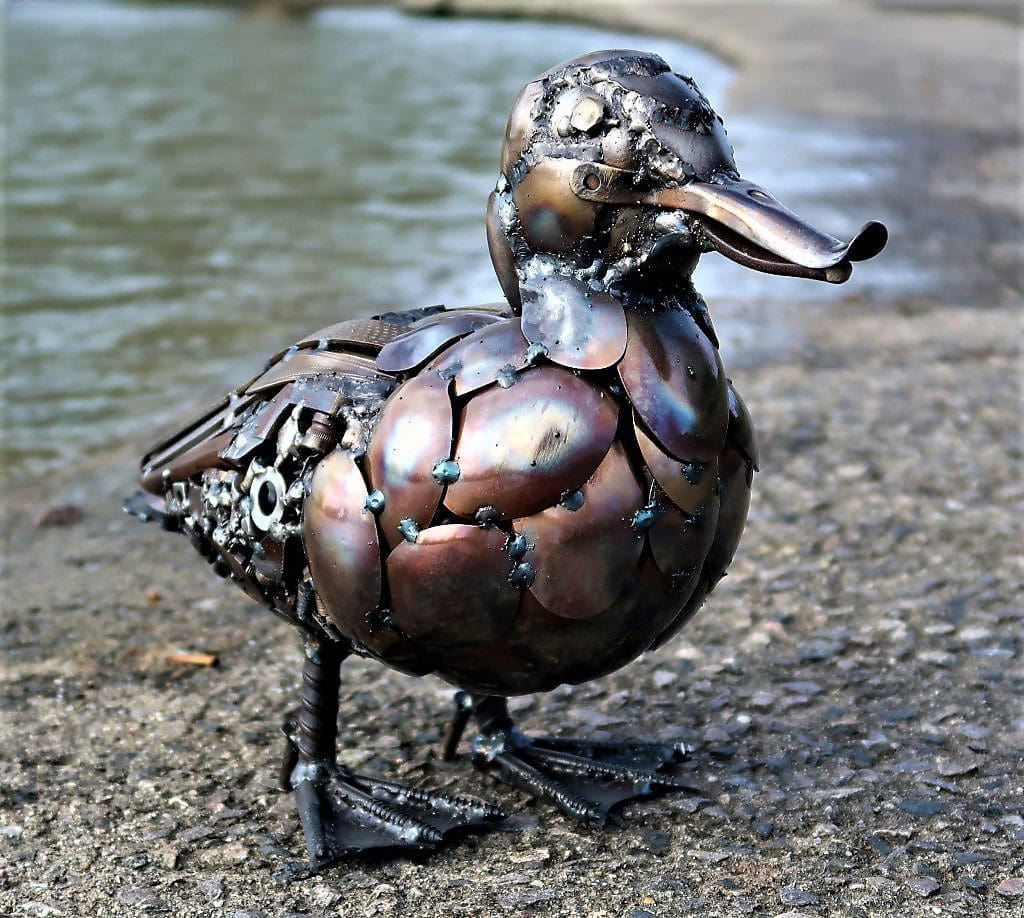 Contemporary textile artist Alice Kettle will be at the Rural Life Museum, near Glastonbury working on a new Somerset Art Works supported project, Thread Bearing Witness, which looks at themes of cultural heritage and displacement through the contributions of migrants. Trained as a painter, Alice has established a unique area of practice using tiny stitches to form colourful images.
Ancient sites from the air
Drawing on four years of travel around Britain's most extraordinary prehistoric sites, David Abram's aerial photographs reveal the ancient wonders hiding from sight around us, from Neolithic tombs on the Wessex chalklands to Iron Age crannogs in Hebridean lochs. Visit his studio in Frome to see several large-format pieces, browse a selection of affordable giclée prints and stock up on a range of beautiful greetings cards showing little-known prehistoric sites around Somerset and neighbouring counties.
Working with reclaimed materials
Aware of the need to reduce waste, several artists are now working with reclaimed materials. Emma Duke uses her creative design skills to develop individual pieces from driftwood. Visit her studio nestled in the Quantocks at Crowcombe. Very different again is Woolavington based Nick Fraser at 'A Load of Old Scrap' who uses mostly scrap metal and salvaged materials to make fascinating sculptures ranging in size from a snail to a full grown man, and everything in between. Working with reclaimed materials, George Hider also creates amazing sculptures from scrap steel. View his informal outdoor exhibition and chat with George about his work at his farm in Merriott.
Glass artists
Several glass artists will be opening their studios showcasing different practices. Jane Reddington has been intrigued by glass of all sorts as long as she can remember channeling her skills into stained glass mosaics. In contrast Siddy Langley has worked over 40 years as a glassblower, while Lu Lloyd's current passion is for fused glass to produce a range of art, jewellery and gifts in a myriad of colours from her workshop at Stoke St Gregory.
Pottery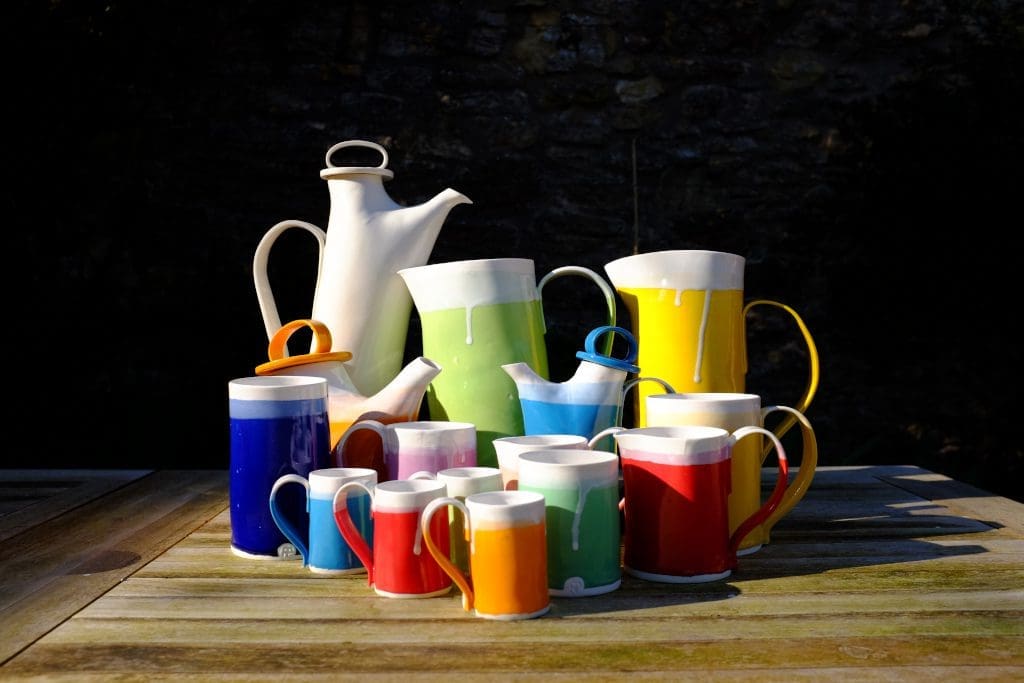 Ceramicist Nicola Werner set up her own pottery back in 1987. After several moves as she expanded, Nicola is now based at Fitzhead where she produces a wide range of domestic ware, one-off commemorative pieces, tiles and murals to order. All her work is functional and intended to enhance everyday life. Working from his studio in Bruton, Richard Pomeroy will be showcasing a selection of his porcelain jugs, mugs and beakers. Hand built out of porcelain and fired to 1220 degrees Celsius, they are translucent, dishwasher proof and microwave safe.
Art at Barrington Court
A group of individual artists have used the Barrington Court estate, near Ilminster (National Trust) as a focus for their recent work sharing ideas and mentoring one another. Go along and view work by landscape painter Katy Armstrong, who is inspired by the form of trees and water; mixed media artists Kate Norton and Sarah Trevithick and bee-keeper Jacob Trood whose work is all about bees.
---
For more details, visit www.somersetartworks.org.uk or contact Paul Newman at Somerset Art Works on [email protected] or call 07715 528441. Check venue details before making a special journey or call ahead; many venues will be pleased to make a viewing appointment.
Main image: Nick Fraser, A Load of Old Scrap – image courtesy of Nick Fraser
Travel Begins at 40 Editor
Travel articles, news, special offers, festivals and events from the Travel Begins at 40 Editorial team and our global network of travel industry contributors.
Upcoming Events

Subscribe to our newsletter