Try 10 American Culinary Scenes
Travel Begins at 40 Editor
Posted on 14th Jun 2019
Visit The USA highlights ten thriving American culinary scenes from Tucson, Arizona to Providence, Rhode Island
This year, the launch of four brand-new Time Out Markets, in Miami, New York City, Boston and Chicago, will propel the USA's celebrated culinary offering to new heights. Based on editorial curation, each Time Out Market will bring the city's favourite cuisines, beloved restaurateurs, top chefs, best drinks and cultural experiences under one roof.
With these new launches in mind, Visit The USA has rounded up ten of the country's emerging foodie destinations which offer a chance to appreciate America's rich culinary history, its up-and-coming chefs, sensational produce and cool new eateries. The list pulls together some of the USA's lesser-known food destinations, from Tucson, Arizona, the first UNESCO City of Gastronomy in the USA, to Providence, Rhode Island, a major player in the farm-to-table food movement.
Tucson, Arizona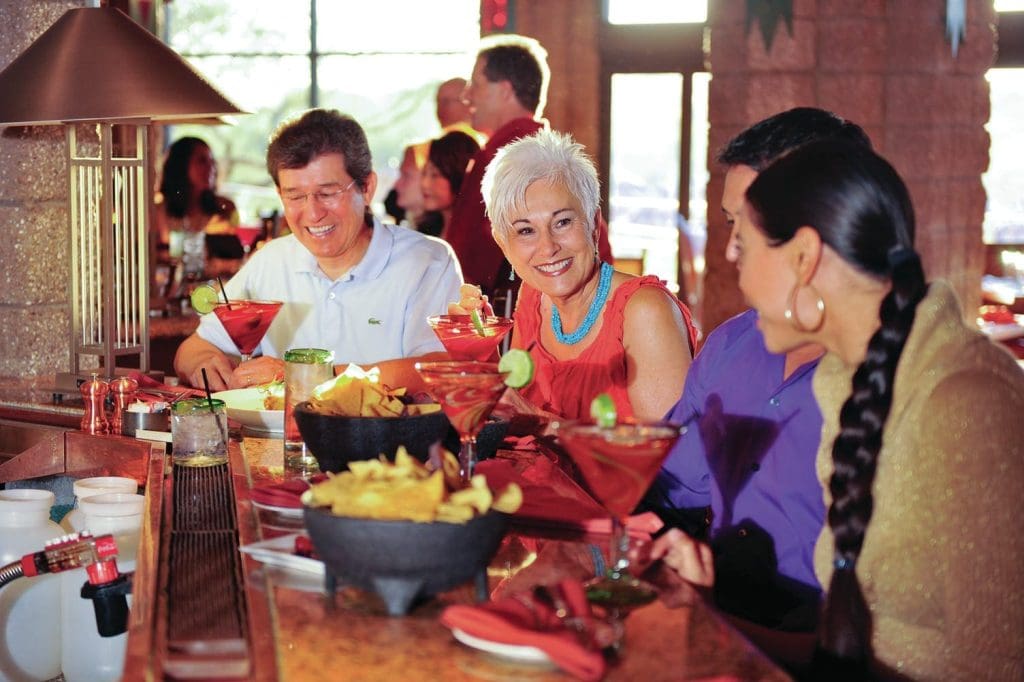 An hour's drive north of the Mexican border is Tucson. For many years it was overlooked as a culinary destination, until 2016 when it became the first place in the United States to be designated as a City of Gastronomy by UNESCO. The city's claim to fame, which helped secure the title, is that it has North America's longest history of agricultural cultivation – the city that exists today was built on top of a 4,000-year-old farming village.
One of the big names in the city's food circle is Janos Wilder, owner of Downtown Kitchen & Cocktails and The Carriage house, a pop-up event space and cooking school. But the city's foodie status goes beyond cool bars and restaurants: the city is rich in heritage foods, with more Slow Food International Ark of Taste foods (food that is grown sustainably and fairly) grown within 100 miles than any other city in North America. It's also home to a number of not-for-profit food organisations and community-supported bakeries, such as Barrio Bread.
Providence, Rhode Island
Providence, the capital of Rhode Island, tends to sit in the shadows of its bigger neighbour, Boston, but the city is home to some of the best culinary talent in the country. This is thanks, in part, to its location – it may be the U.S.'s smallest state, but it's home to more than 1,200 farms and 645 km of coastline, making it one of the country's major players in the farm-to-table movement.
It's also home to Johnson & Wales, one of the country's leading culinary schools, which has produced some of the city's top chefs, including James Mark at North, and Ben Sukle, the James Beard-award-nominated chef at Oberlin and Birch. Elsewhere in the city, Federal Hill is the sleepy neighbourhood that many of the city's Italian immigrants made their home in the early 1900s. Today, the streets are filled with cake shops, old-school delis and other long-running family food businesses.
Rochester, New York
New York City may be celebrated as one of the best and most diverse culinary capitals in the world, but 350 miles north-west is Rochester, one of the country's most exciting up-and-coming destinations for foodie travellers. The city's signature dish is the Garbage Plate; conceived in 1918 at Nick Tahou Hots, it's a dish of fried potatoes, hot dogs, chilli, baked beans, onions and mustard, and remains a staple for city residents and visitors alike.
Elsewhere, it's a city that prides itself on variety, whether it's Ethiopian cuisine at Abyssinia, southern classics at Revelry or a Dominican-American fusion meal at Mamajuana, which serves unusual dishes like the Flower City Sushi Roll, inspired by (and including) the ingredients of the Rochester Garbage Plate.
Charlotte, North Carolina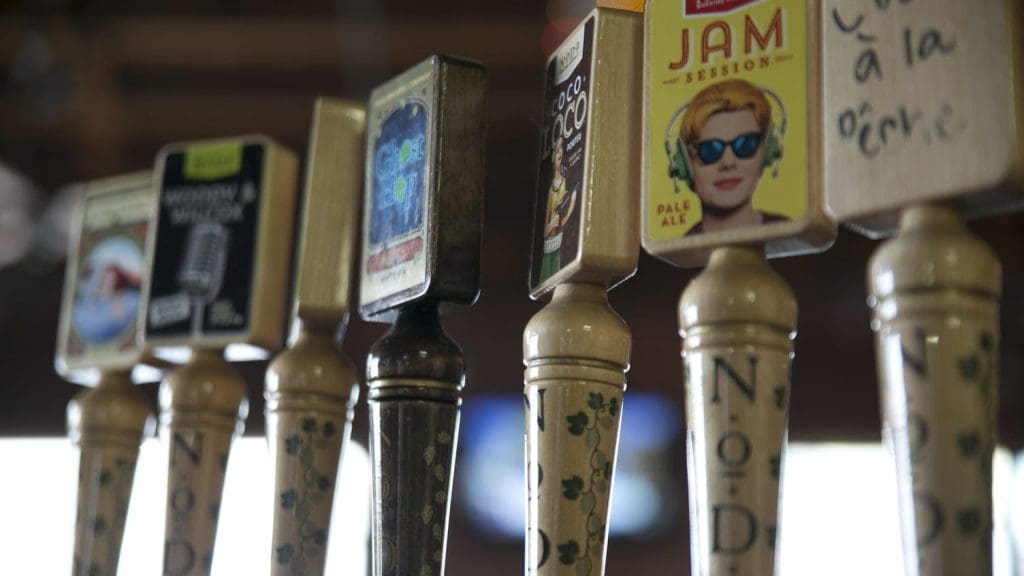 Charlotte isn't a city that's typically recognised for its culinary scene, but that is starting to change. Three notable names from the Charlotte area were recently announced as semi-finalists for the James Beard Foundation awards, including: Joe Kindred (who has been nominated four years in a row); Paul Verica (whose restaurant, The Stanley, was nominated in the Best New Restaurant category); Greg Collier (who was a first-time nominee in the Best Chef: Southeast category, for his work at Yolk Cafe and Loft & Cellar). In addition, the city's food scene is diverse, with thriving innovative dishes and fusion cuisines, while nearly 40 new restaurants have recently opened, or are due to open, over the next couple of months.
These add to a number of world-class bars and restaurants that are already scattered throughout the neighbourhoods, including Idlewild, a cosy cocktail and snack bar in North Davidson, aka NoDa, Pinhouse, a two-storey self-serve bar with four bowling lanes in Plaza Midwood and The Waterman Fish Bar in South End.
Birmingham, Alabama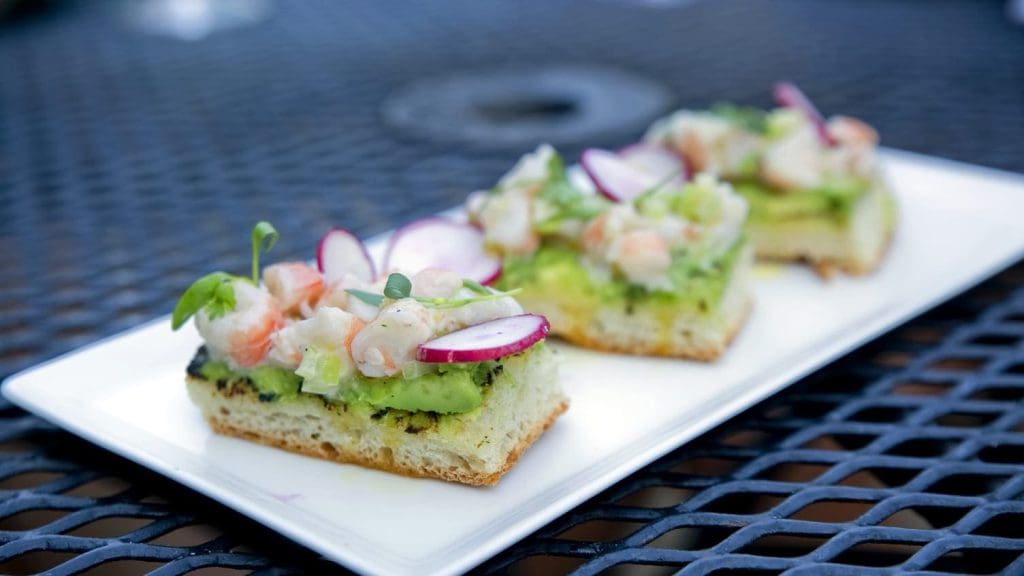 In 2018, the James Beard Foundation Award for the most outstanding restaurant in America didn't go to an eatery in New York, Los Angeles, or Chicago – but to the Highlands Bar and Grill in Birmingham, Alabama. The elegant restaurant was opened by executive chef and one of the pioneers of the farm-to-table movement, Frank Stitt and his wife and co-owner, Pardis Stitt in 1982. The daily-changing menu fuses French cooking with Southern tradition, and its handy location in the historic Five Points South District is another reason why visitors flock here from all over the country.
But the restaurant isn't the only reason to travel to Birmingham – those visiting the liberal and leafy town will have plenty of restaurants to choose from, including Nepalese cuisine at Bamboo on 2nd, hand-kneaded pasta at GianMarco's, and lemongrass fried chicken served out of an Airstream at Hotbox.
Sacramento, California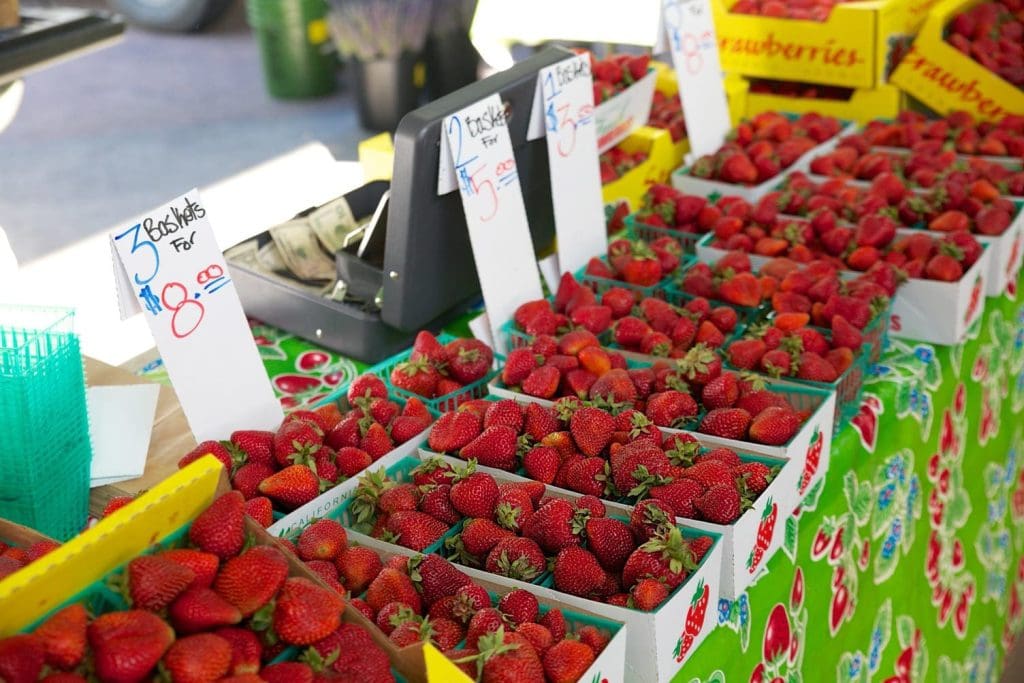 All eyes are on the city of Sacramento this year, set to be included in the 2019 Michelin Guide California, the first state-wide edition. While plenty of food-loving visitors consider Los Angeles and San Francisco as the state's foodie hotspots, Sacramento has plenty to brag about – not least because it's the official food-to-fork capital of America, with rich produce and access to more ingredients than any other city.
Low rent prices are also encouraging the Bay Area's younger creative chefs to use the city to expand or build businesses. This includes chef Brad Cecchi, who earned a Michelin star at Solbar in Calistoga, California, while Sam Marvin left restaurants in Los Angeles and Vegas to open his own place in Sacramento. Unbeknown to many, the city also accounts for 80% of domestic U.S. caviar, while nearly all of the country's processed tomatoes come from Sacramento.
Columbus, Ohio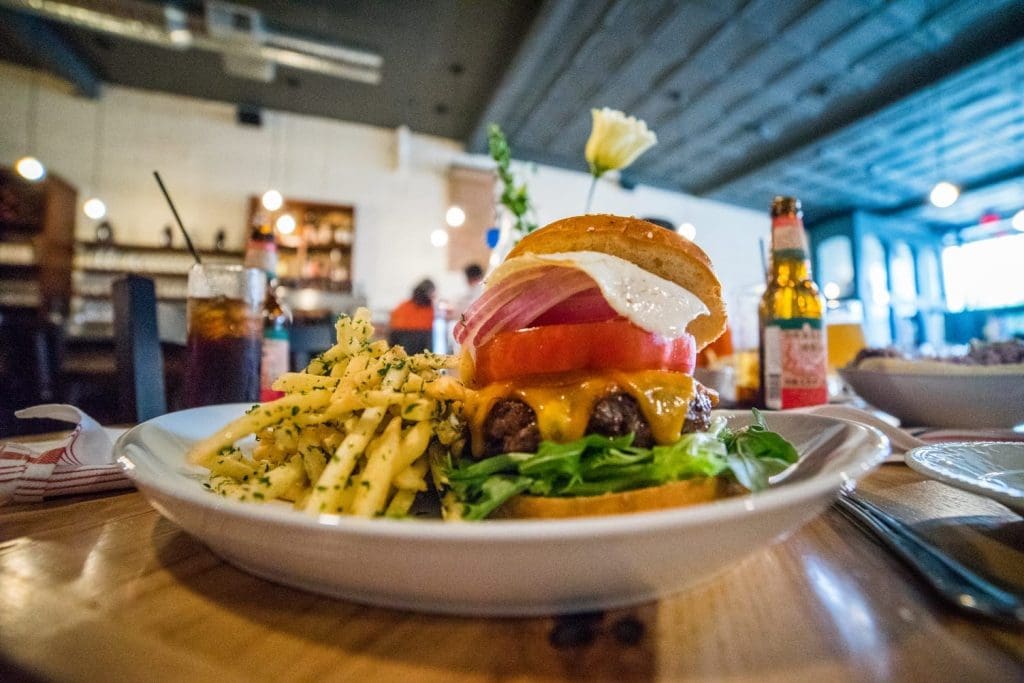 Columbus is the second most populous city in the Midwest (after Chicago) and its fantastic food and arts scene make the destination well worth a visit. One of the most important foodie figures in the city is chef Jonathan Olsen at Keep. The modern brasserie – complete with an accompanying speakeasy-style lounge – is located in the 1927 LeVeque Tower, one of the most graceful art deco skyscrapers in America. The food is equally impressive – Olson puts modern twists on traditional French cuisine, also experimenting with local ingredients to create a memorable meal in a memorable setting.
It isn't all fine dining, though. Thanks to the city's large student population, eating out in Columbus is affordable and fun. Local families and hipsters flock to the booths at the DK Diner to order biscuits and gravy or a doussant (the donut-croissant hybrid), while the North Market is a great place to check out the produce of local farmers, bakers and merchants.
Denver, Colorado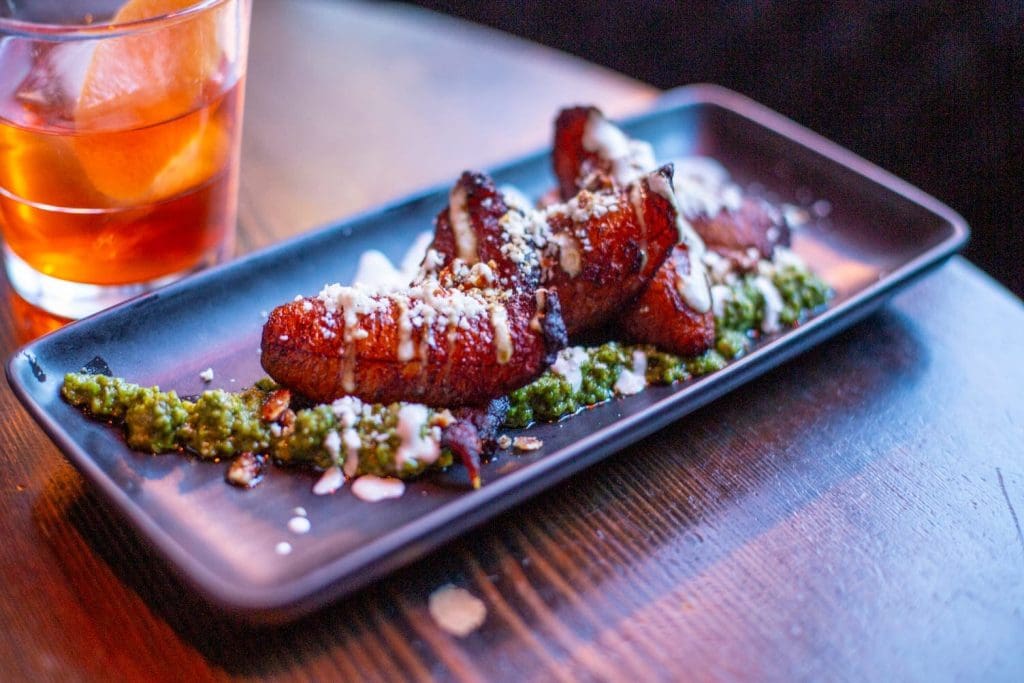 With more than 250 restaurant openings in the city in 2018 – from food-serving brew-houses through to hyper-local fine dining establishments – Denver is quickly becoming one of the coolest foodie cities in the states. Last year was also a big year for awards, with four Denver chefs being semifinalists for the 2018 James Beard Awards, with Denver's own Alex Seidel honoured as the winner of Best Chef: Southwest.
This year, four more Denver chefs and restaurateurs are semifinalists for the 2019 awards. The city is also the up-and-coming choice for world-renowned chefs and restaurateurs who are opting for Denver as the site of their second restaurants. These include chef Alon Shaya, who serves modern Israeli cuisine at Safta, and Death & Co., one of New York City's hottest cocktail bars, has recently opened in the Mile High City. This is in addition to the city's already-thriving brewtaps, brunch joints, and markets.
Santa Barbara, California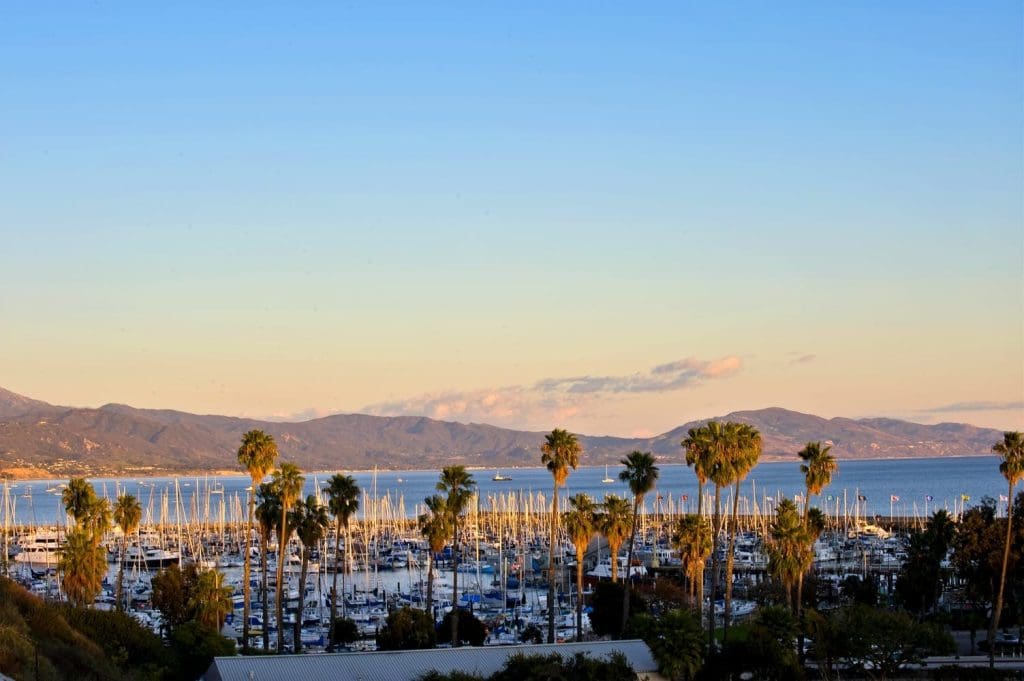 Just a two-hour drive north of Los Angeles is one of California's most exciting, and fast-changing foodie destinations – Santa Barbara. The region has had the ingredients of fantastic dining for a long time, with world-class wine (the city has more than three dozen tasting rooms), sustainable seafood, and year-round produce. However, over recent years the dining scene has changed – new, highly skilled chefs have moved in from Los Angeles, San Francisco, and Chicago, and are at the helm of some of the state's most talked-about restaurants.
Discerning, luxury-loving travellers have also increased (thanks in part to the new Rosewood Miramar Beach and Hotel Californian), and have increased the demand for elevated dining experiences, ranging from US$550pp chef's table seats at The Silver Bough, or wine and chocolate pairing at the Grassini Family Vineyards, Melville Winery, and Cebada – to name a few.
St. Pete/Clearwater, Florida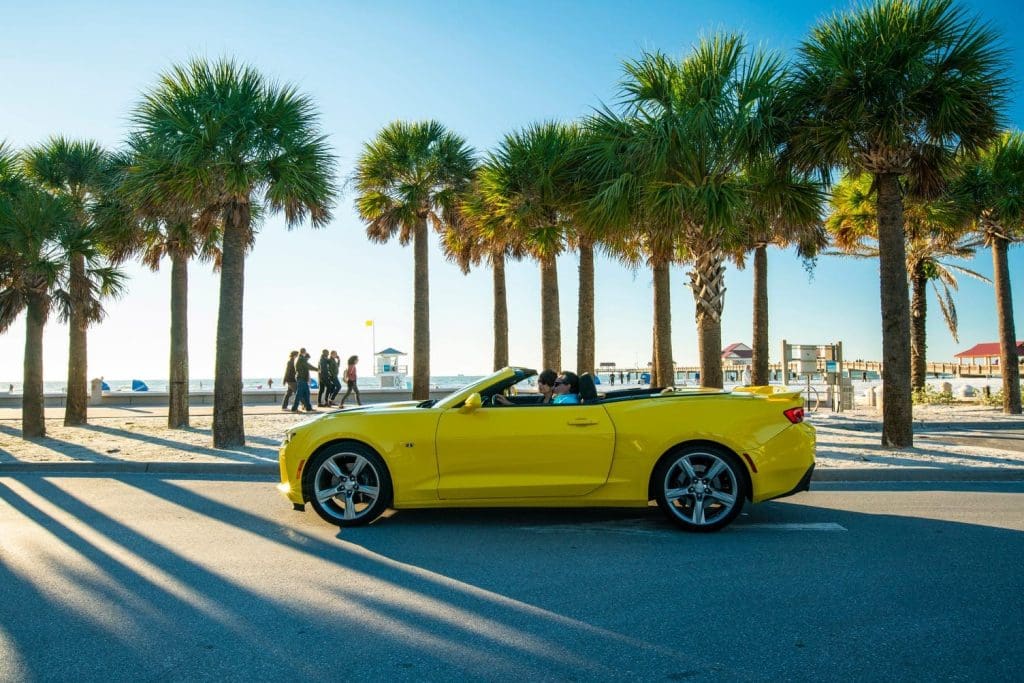 St. Pete/Clearwater is the new go-to beach destination on Florida's east coast – one that combines a glorious coastline, excellent restaurants, and a laid-back atmosphere. This is thanks, in part, to Michelin-starred chef Michael Mina, who opened FarmTable which put the city on the culinary map.
Now visitors can try top-notch cuisine at The Mill and Sea Salt, while a number of other new openings make it a thriving foodie destination, including Trophy Fish (where fresh fish is paired with a Florida cocktail of beer), Ichicoro Ane (an intimate Japanese-inspired drinking den), and Reading Room (recently awarded number two in the list of Top 50 Restaurants in Tampa Bay). The city is also cementing its status as Florida's best drinking destination, with the opening of Webb's City Cellar, the largest beer cellar in the state, and Inoculum Ale Works, Florida's first sour-only brewery, where you can choose from full or half pours, or a 'splash' for US$1.
---
For further information on inspiring holidays in the United States, visit VisitTheUSA.co.uk.
For further information on Time Out Markets in Miami, New York City, Boston and Chicago, visit www.timeoutmarket.com.
Travel Begins at 40 Editor
Travel articles, news, special offers, festivals and events from the Travel Begins at 40 Editorial team and our global network of travel industry contributors.