Winchester Festival Calendar 2018
Johan Smits
Posted on 3rd Mar 2018
From food and drink to music and culture, Winchester bursts with life. And for those who love festivals, England's vibrant, ancient capital has a calendar full of them.
Music
Alresford Music Festival: 9 June
Alresford Music Festival is one of the summer's most laid-back, family-friendly events. Join more than 3,500 revellers at this fun-filled party in the park. With five stages of live music from both established and emerging local talent, you'll always find something to sing and dance to. A festival village and a dedicated family arena offer many other free activities. Free shuttle buses run between the festival and Alton/Winchester train stations. And there will be more food and drink than you will ever need.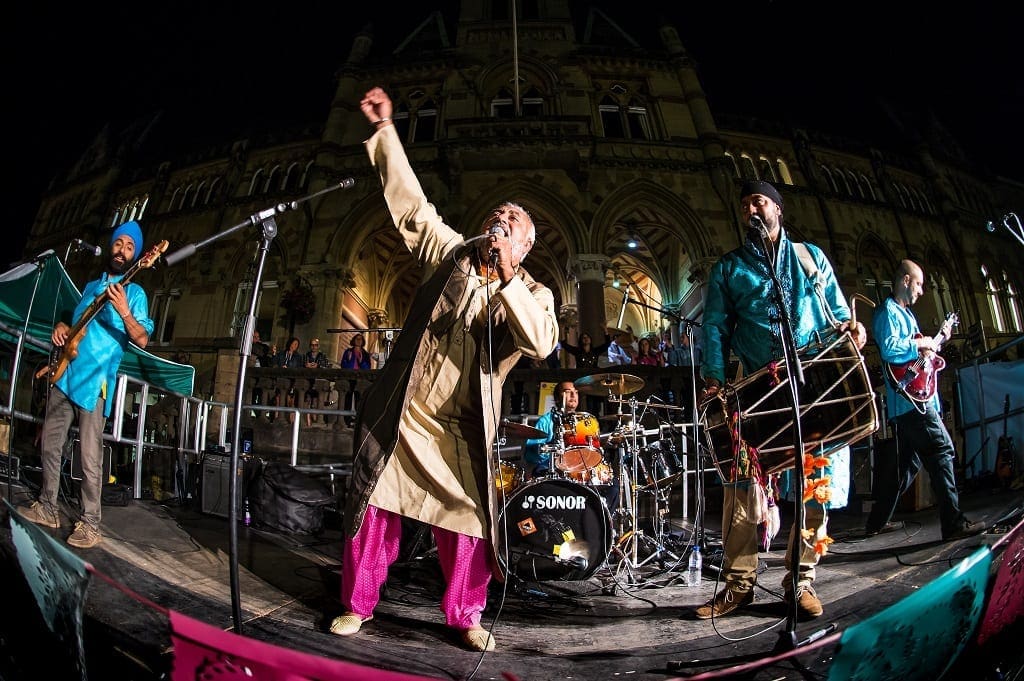 Boomtown Fair: 9 – 12 Aug
Welcome to Boomtown, a city fair of wonderment, theatre and community with elaborate stages and streets. For its 10th year, Boomtown's main stage line-up will consist of ska and party bands from around the world. Other live stages will offer cabaret, gypsy, folk, reggae, dub, country and western music. If that's not enough, there will be comedy, spoken word, an anarchist theatre and site art. Confirmed acts include Gorillaz (with a UK exclusive show), Die Antwoord, Limp Bizkit, Ben Harper & The Innocent Criminals, Jimmy Cliff and many more acts to be announced for 27 main stages. Boomtown has over 100 activities and workshops, including blacksmithing, copper-beating, circus skills, dance and yoga. Kids can enjoy activities such as face painting or hang out in a family camping area. The fair is free for kids aged 12 and under.
Graze Festival: 26 Aug
Graze Festival features an exciting line-up of live music, performing arts and pop-up restaurants, plus a dedicated kids' area so that families can spend the day together. Now in its fourth year, Graze Festival aims to raise money for local groups and charities that make up the Winchester community. The event attracted over 2,500 visitors in 2017, and the turnout is expected to rise to 3,000 this year.
Jazz Festival: 20 – 23 Sept
The Winchester Jazz Festival brings smooth melodies to venues across the city centre. Tune into four days of top quality entertainment from the jazz world.
---
For some culture across the Channel, check out what Antwerp has to offer.
---
Winchester's key arts venues, independent pubs, bars and cafés will offer a diverse programme of ticketed and free events. The Jazz Festival is a platform to nurture local talent, expose a wider audience to world-class jazz music and showcase what Winchester has to offer as an art destination.
Arts & Culture
Fashion Week: 16 – 21 April
Winchester Fashion Week lands in Winchester for the eighth year running, and 2018 is set to be the biggest and best yet. Join the region's best-dressed for a week of stylish events, culminating in the Grand Finale Catwalk Show at Winchester Guildhall on Saturday, 21 April.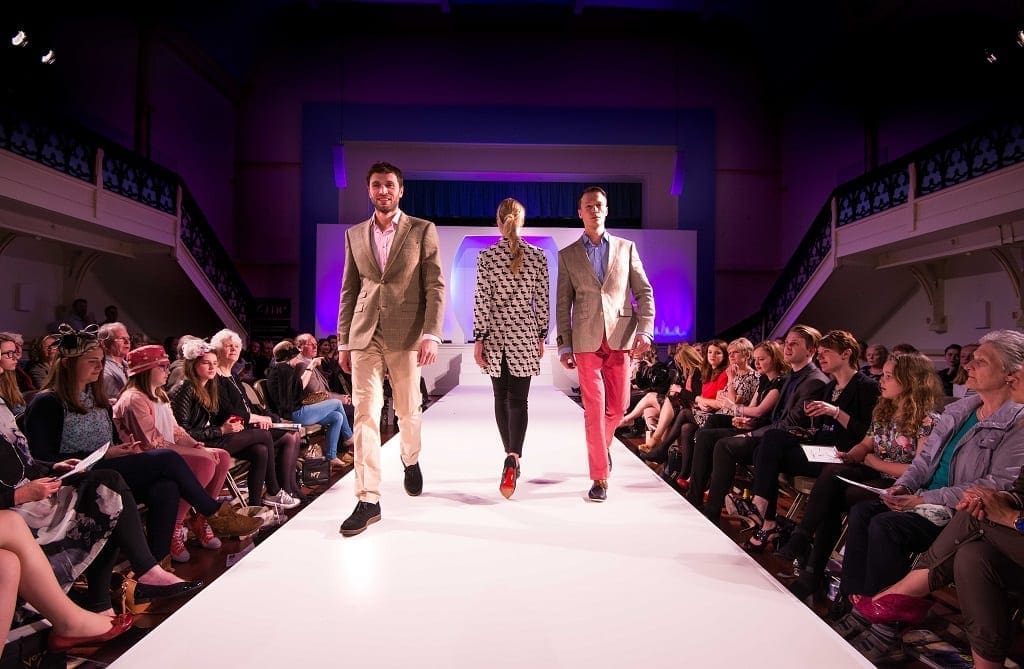 Writers' Festival: 15 – 17 June
The Writers' Festival is where emerging and experienced writers meet novelists, poets, playwrights, top editors and literary agents for three days of workshops, talks and advice. The event provides inspiration, support and unmatched networking opportunities for creative writers from all genres. The long weekend will be full of workshops, talks and one-to-one appointments with over 70 literary agents, commissioning editors, authors, poets and publishing experts.
Winchester Cathedral Stone Festival: 15 – 17 June
The Stone Festival returns to Winchester Cathedral's historic Inner Close this summer, with an exciting programme of events and activities celebrating the art of stone masonry.
Winchestival: 16 June
After a wildly successful first year, Winchestival returns to the city centre with live music, stand-up comedy, entertainment for kids and the UK's best street food. Throw trampolines, face paintings, street magic and many more fun activities into the mix, and you're guaranteed to have great day out with the whole family.
Hat Fair: 29 June – 1 July
Winchester's Hat Fair is Britain's longest running outdoor arts festival. From its origins as a busking festival in the 1970s, it has grown to include a wide range of outstanding artistic events in Winchesters cobbled streets and public spaces. Held over the first weekend in July every year, the Hat Fair combines the best of national and European street art with work from local artists, schools and businesses. The fair's success is due to its celebratory spirit, sense of fun and deep relationship to the streets, city and people of Winchester.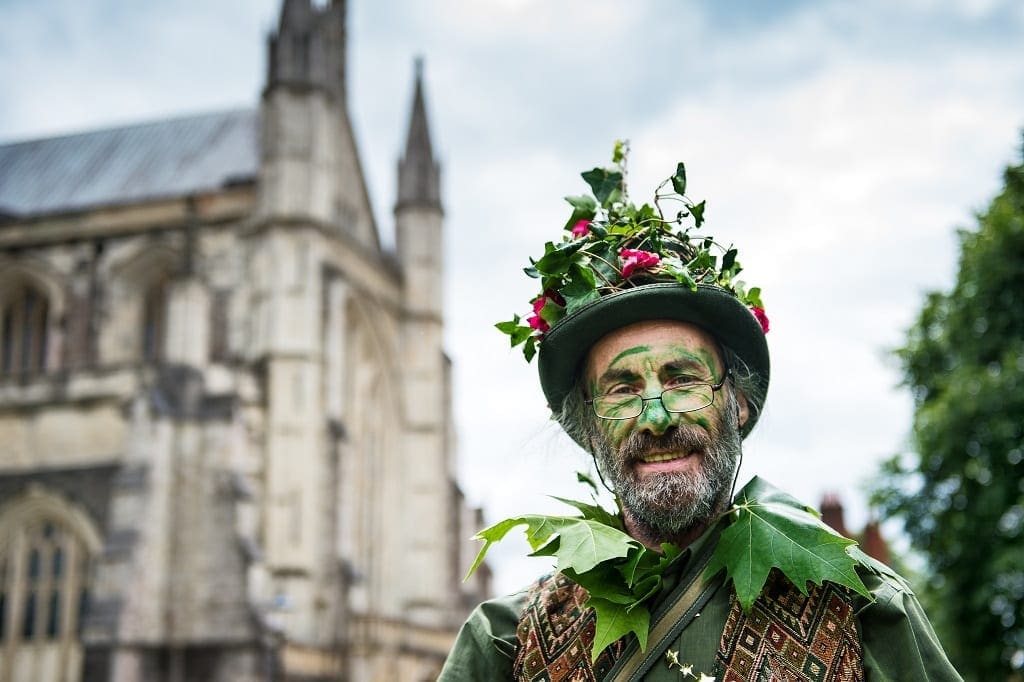 Illumination: A Festival of Flowers: 5 – 9 September
Winchester Cathedral Flower Festival returns with stunning flower arrangements inspired by the Winchester Bible, the largest and finest surviving 12th-century English bible. Immerse yourself in a riot of colour as the Cathedral is transformed by striking floral displays evoking the Bible's illuminated initials and decorative schemes.
Food & Drink
Ginchester Fête: 9 June
In the heart of Hampshire lies a quaint little city with a tremendous appetite for gin… Welcome to Ginchester! Following the success of the 2017 Ginchester Fête, Cabinet Rooms are bringing their unique event back for World Gin Day. This year, the festival will take place in the Great Hall. This is a chance to celebrate the region's rich food and drink scene, with a focus on all things gin!
The Ginchester Fête is also a great opportunity to experience a quintessential English summer fête
Enjoy a complimentary gin punch on arrival
Visit the village fête for games and entertainment
Learn about local gin production with the Winchester Distillery team
Meet local distillers
Sample unique gins from abroad.Eat food with a gin flavour from local producers
Shop for artisan crafts, arts and textiles from local traders
Hampshire Food Festival: 1 – 31 July
Celebrate Winchester's exceptional food and drink at the Hampshire Food Festival in July. The month-long festival offers the chance to taste the county's best local produce and learn about food production in Hampshire. You can also visit breweries, vineyards, orchards and lavender fields, eat celebratory lunches and dinners, or take part in jam, chocolate or cheese-making classes.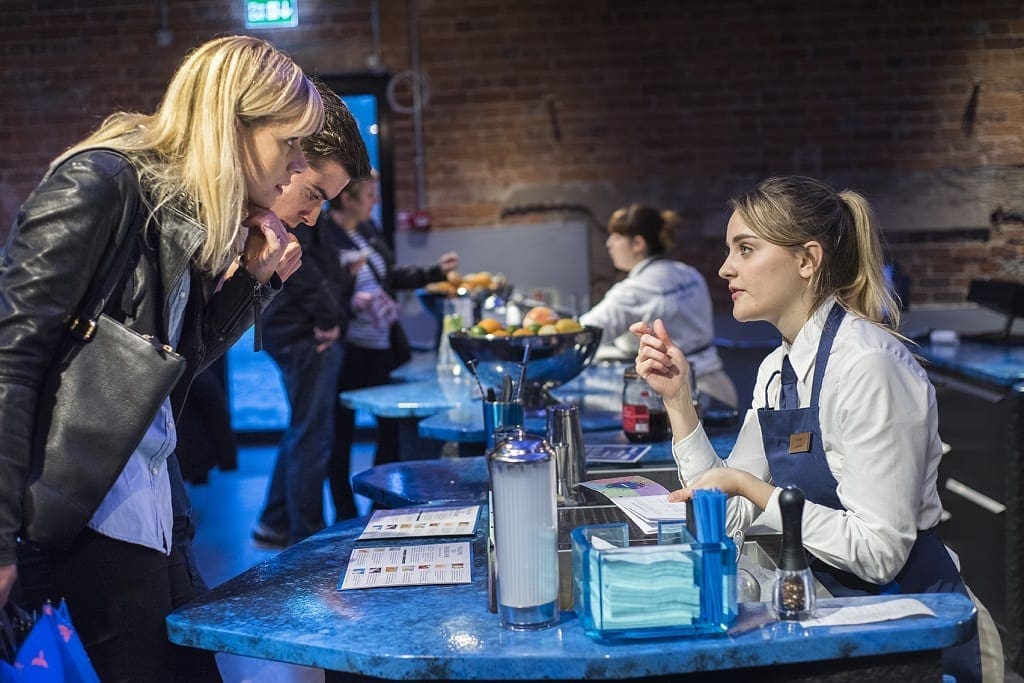 Cheese & Chilli Festival: 18 – 19 Aug
The Cheese & Chilli Festival is the only event in the UK that celebrates both cheese and chilli within a festival setting. Between 70 and 100 trade stands at each show will offer cheese and chilli products, crafts, tastings, cooking presentations and demonstrations. There will also be entertainment for families, including pig racing, balloon modelling, magic shows and live music. So many different types of cheeses will be available that you'll be spoilt for choice. You can also chat with cheesemakers and attend talks by a local cheese expert, who will discuss the history of cheese and its various production techniques. When you want to spice things up, a world of chilli awaits a few steps away. Whether it be chilli plants, chilli sauces or simply advice on growing your own chillies, this festival has it all.
---
Visit the Festivals in Winchester website for more details.
Johan Smits
Freelance writer, translator, web content developer, author of the novel Phnom Penh Express and Tommy, a short story. Loves trying out local brews, avoids noise. Chronically indecisive about where to lay down his hat. Shortlisted AITO Travel Writer of the Year 2018.