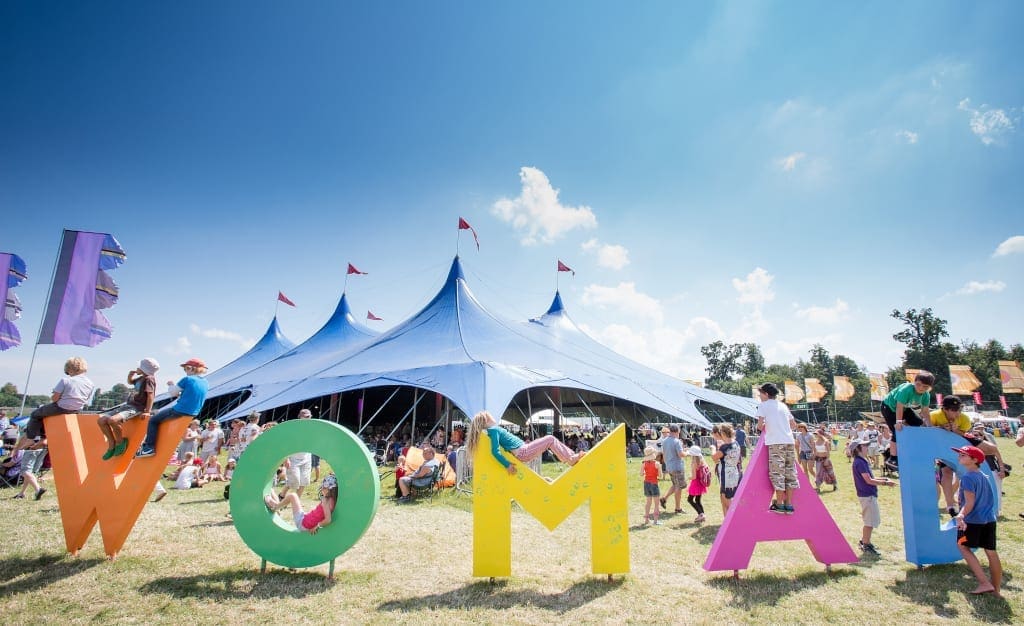 WOMAD 2019 : the World's Music Festival
Robert Spellman
Posted on 3rd Jul 2019
Robert Spellman gives the run down on this year's WOMAD music festival, which is staying true to its global roots.
Every summer in late July musicians, poets, actors, artists, thinkers and even cooks from all over the globe head for the lush acres of Charlton Park Wiltshire to perform at WOMAD, the "world of music, arts and dance".
WOMAD 2019 Highlights
There is perhaps no other UK music festival that offers such a variety of culture over a single weekend. This year, English singer Anna Calvi will bring her torchy, operatic songs to Saturday night's stage, and Malian pop star Salif Keita will also headline that night. On Sunday Led Zeppelin frontman Robert Plant's new acoustic band Saving Grace is one star turn. They've been described as bluesy with eastern tinges and perform a selection of interesting covers. The other is Orbital, the festival's final act, and if raving is your poison, you can also catch 90s drum'n'bass pioneer LTJ Bukem two days before on the Friday.
On Friday night, soul queen Macy Gray fills the WOMAD night with that gorgeous rasp of hers and Ziggy Marley is the other big name. Bob's oldest son doesn't deviate too far from the conscious reggae sound that his father helped shape and spread across the world. There's more roots and dub to be enjoyed on Saturday night when Channel One string up their sound system and drop some reggae vinyl proper yard style.
All the best festivals have plenty to pull you away from the main attractions and WOMAD is no exception. On Friday, Tobagonian calypso veteran Calypso Rose, a singer of some 60-plus years, will perform a selection of calypsos in the traditional manner with tunes that mix the raunchy, the satirical and absurd. Former world snooker champion Steve Davis continues the most unlikely career shift ever when he joins Gong's Kavus Torabi for one of their mammoth DJ sets. Steve was originally a soul fan but these days snaps up the sort of psychedelic and progressive rock vinyl beyond the pocket of most collectors.
Ukrainian "ethnic chaos" quartet Dakhabrakha baits the purists on Saturday night and another must-see is Pakistan's Ustaad Saami. He is a septuagenarian singer of "Surti", a pre-Islamic music said to be on the brink of extinction. Tunisian oud player Dhafer Youssef takes the instrument way out of its comfort zone on Sunday and there's mambo from Cuban big band Orquesta Akokan.
Moon Landings and Tasting the World
This year WOMAD celebrates the 50th anniversary of the moon landings with talks from NASA astronauts, film screenings and other cosmos-related activities. While in the newly launched planetarium Cosmodrome, there are telescopes and astrophysicists on hand to guide you.
On the Taste The World Stage this year, BaBa Zula offer Turkish dumplings and Anandi Bhattacharaya will be dishing up Bengali curry and there are numerous food stands all over the site. For children and indeed everyone, there are games, workshops, music sessions and cookery classes and everything can be seen on the website.
History of WOMAD
The very first WOMAD, founded by Genesis singer Peter Gabriel and held in 1982 in Shepton Mallet, Somerset, set the blueprint for future festivals. The event saw a typical mix of pop and what came to be known as "world music", with performances from Echo and The Bunnymen, Simple Minds, Suns of Arqua, Drummers of Burundi, jazz trumpeter Don Cherry, The Chieftans, Imrat Khan and Gabriel himself. The ethos was "embracing but non-definitive and enthusiastic about a world with no boundaries."
Some of the star acts to have played WOMAD include Ravi Shankar, Youssou N'Dour, Nina Simone, Joan Armatrading, Manu Dibango, Ernest Ranglin, Toots and the Maytals, David Byrne, Siouxsie and the Banshees, Asian Dub Foundation, Baaba Maal, Cachaito Lopez, Adrian Sherwood and Suzanne Vega.
And such is the success of WOMAD that the festival has travelled to more than 30 countries, and is entered in the 2001 Guinness Book of Records as the "biggest international music festival". At the 2011 event, another world record was won when 2,227 people played air guitar to Jimi Hendrix's Purple Haze, beating the previous number of 1,883.
---
WOMAD Lineup
Read the full WOMAD lineup here.
When is WOMAD 2019?
25-28 July, 2019
WOMAD tickets
Purchase your WOMAD tickets here.
Where is WOMAD 2019
WOMAD is held at Charlton Park Wiltshire.
---
More information about WOMAD
Click here.
Upcoming Events

Subscribe to our newsletter