Couple Retreat at Khao Lak, Thailand
Johan Smits
Posted on 9th Feb 2018
Thailand's luxurious 56-roomed boutique residence, The Sarojin, is helping couples experience the ultimate 'Just for Two' escape with its summer offer. Guests can enjoy 50% off stays between 16 April and 31 October, plus an extra 10% off stays between 10 May and 30 September, when booked 30 days or more prior to arrival, making it the perfect time to book a luxury couple's holiday.
The Sarojin's perfect mix of romance, adventure, local life and private dining provides the ideal 'Just for Two' 2018 escape. Located on a 10km stretch of pristine, white sand beach in secluded Khao Lak, the resort's stunning residences offer all the relaxation and seclusion needed for a romantic retreat.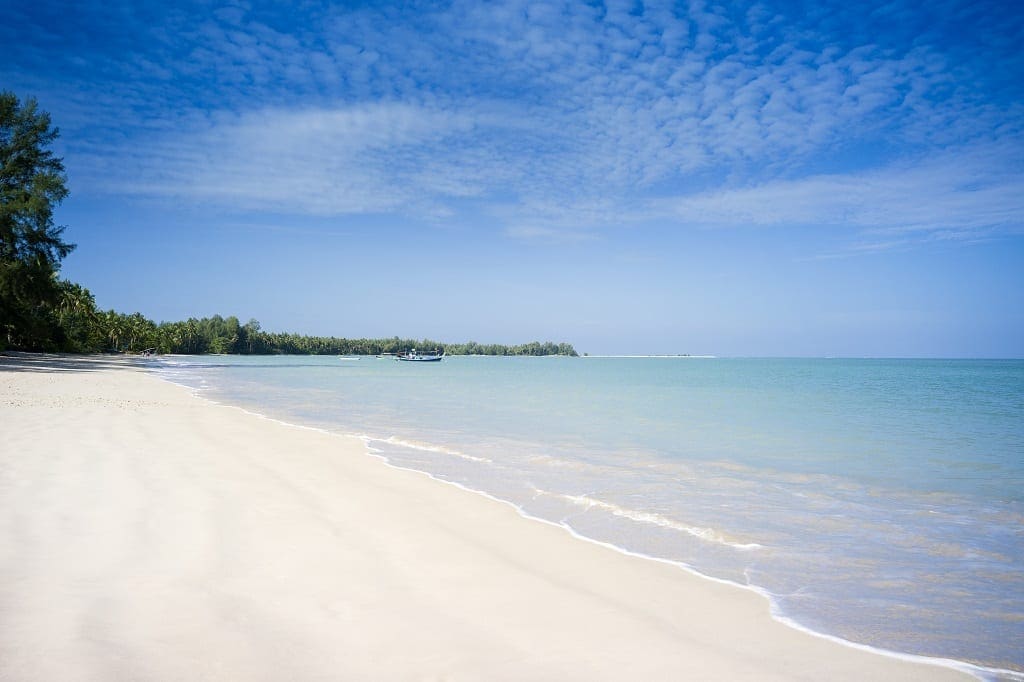 Exclusive romantic experiences
The Sarojin's focus on 'Just for Two' experiences ensures every couple has the perfect romantic getaway, from luxury couples' bathrooms in each of the residences to sunset cruises aboard the Lady Sarojin yacht.
---
For more luxury hotel experiences in Thailand, join Mark Bibby Jackson in Bangkok and Chiang Mai.
---
Starting the day in style with The Sarojin's all-day a la Carte breakfast with sparkling wine, guests can then make the most of the boutique resort's tranquillity, choosing to relax by the pool, soak up the serenity of Khao Lak at The Sarojin beach or pamper themselves with the four-hour Nature's Midday Haven package for two at Pathways Spa.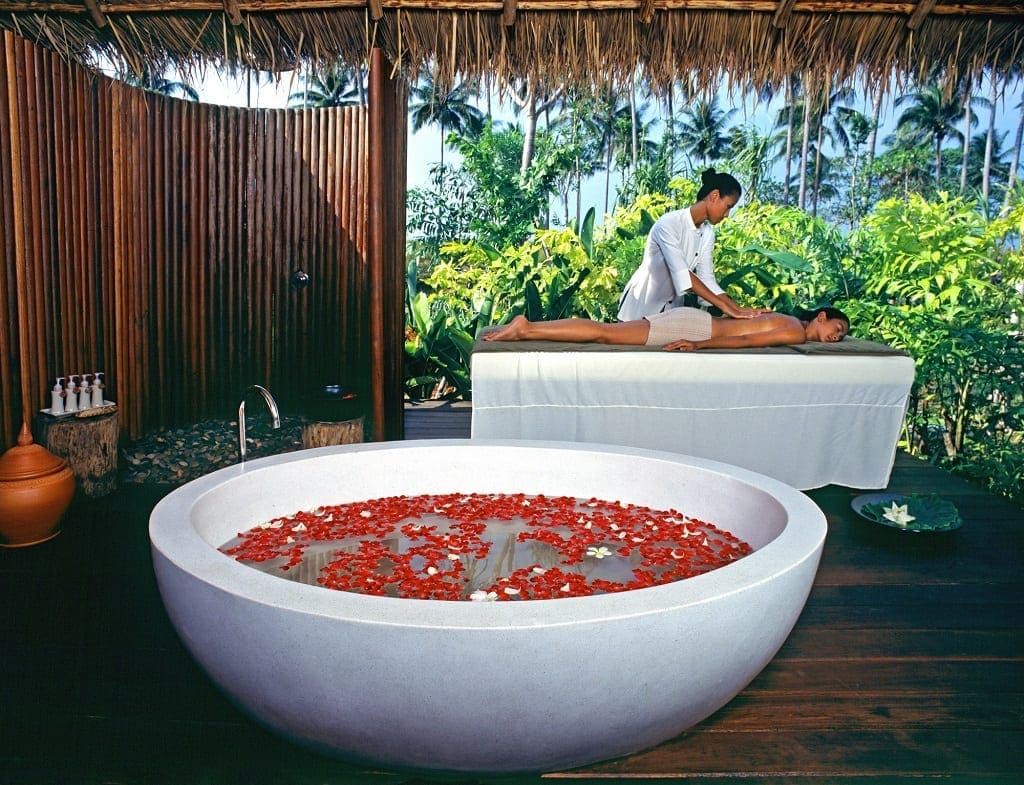 For an extra special touch, guests can take private cookery and wine classes, receive a Spiritual Blessing of Love at a local temple, renew their vows under a stunning jungle waterfall and even have an extraordinary intimate dinner on a beautiful private island, secluded beach or even by a candlelit jungle waterfall.
Adventure in the jungle
Adding a little adventure to the stay is easy, thanks to The Sarojin's unforgettable sea and jungle experiences.
Those wanting to spend a day on the beautiful waters of the Andaman Sea can choose to go snorkelling or diving off the shores of the world-famous Similan Islands, cruising and snorkelling round Phang Nga Bay – home to the 'James Bond Island' –  or even catch their very own fish to be cooked by Chef Gogh at the hotel's Edge restaurant.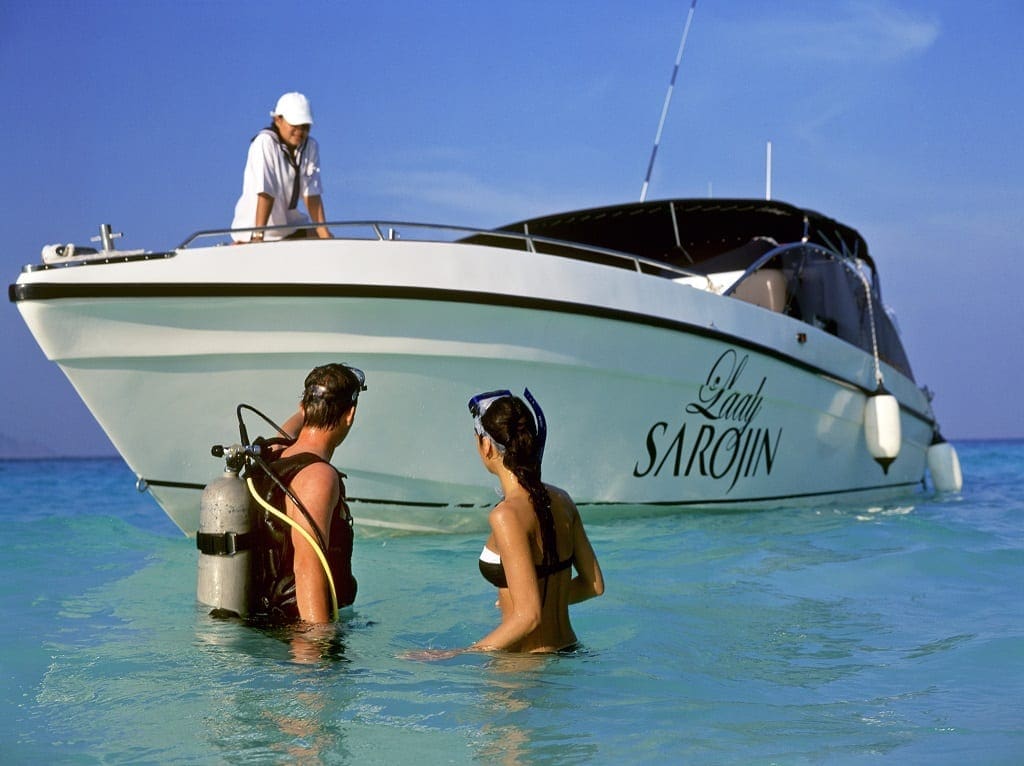 Guests wanting to experience the natural beauty of Khao Lak and the surrounding areas will find The Sarojin's Jungle Adventures are the perfect excursions. From river canoe safaris and caring for elephants, to white water rafting through the Tonepariwat Wildlife Sanctuary and zip-lining through the tree tops of Khao Lak Lamru National Park – there's a 'Just for Two' adventure for all.
Glimpsing the local life
Above and beyond its impeccable service and luxury, The Sarojin has continued to develop its strong, responsible community tourism ethos, creating authentic experiences of Thailand and its way of life in sensitive and co-operative ways.
The Sarojin's Glimpse of Local Life tours are the perfect way to experience life in Khao Lak, from spending a Morning in the Life of a Local, visiting the local market, exploring the streets and visiting the temple, to cycling round the rural island of Koh Kho Khao taking in the scenery and spotting herds of water buffalo and different species of birds that call the island their home.
For a unique opportunity to engage with local children, guests can get involved with "The Street Food / Cook for Kids" initiative with the Camillian Day Care Centre. Aiming to break down barriers between differing cultures and languages, the experience brings together different worlds in a sensitive and respectful manner. Guests get the chance to cook Thai street food with the children and The Sarojin's chef, creating meaningful interactions that provide social benefits to the children and unforgettable experiences for the guests.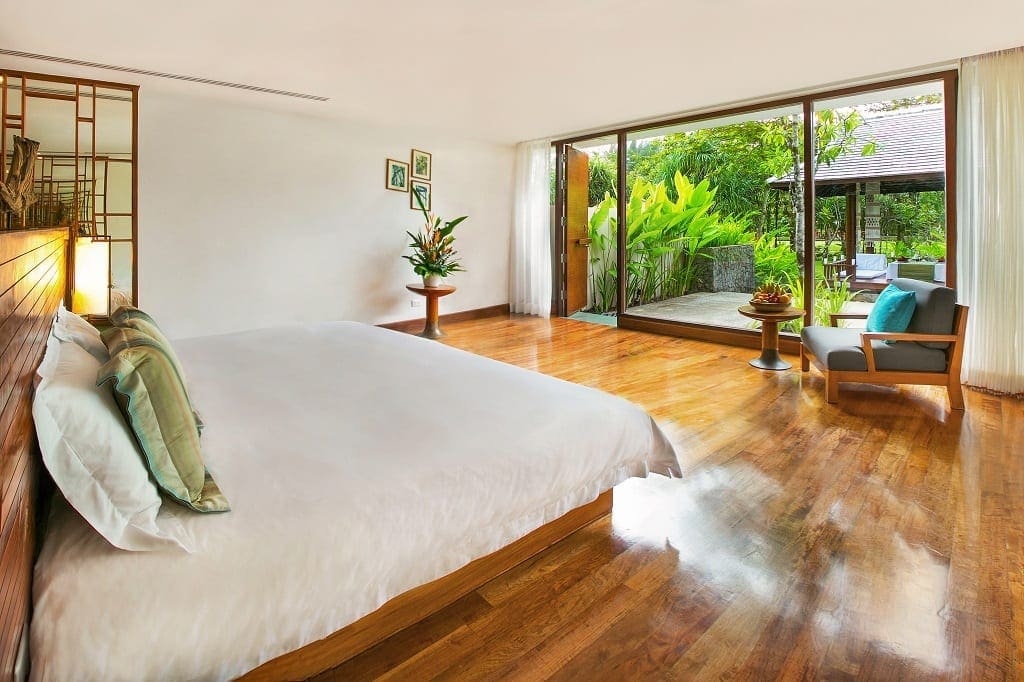 From THB 6,874* (approx. £153*) per night, guests can enjoy a luxurious Garden Residence for two people, with a luxurious ensuite couples' bathroom and Thai Sala, inclusive of the all-day a la carte breakfast and taxes.
Plus, an upgrade to a sumptuous Spa Suite, complete with separate living area and relaxation pool (from THB 3,393 / approx. GBP75* per night inclusive of taxes and daily breakfast), means guests receive one complimentary hour of Pathways Spa treatments per night per room to indulge in daily massages or to be accumulated for longer, even more indulgent treatments and spa packages.
---
*Price quoted is valid for stays 10 May – 30 September which are booked at least 30 days in advance of arrival. This price includes the 50% and added 10% discounts. For further information on The Sarojin, visit www.sarojin.com and The Sarojin 360 Tour
Johan Smits
Freelance writer, translator, web content developer, author of the novel Phnom Penh Express and Tommy, a short story. Loves trying out local brews, avoids noise. Chronically indecisive about where to lay down his hat. Shortlisted AITO Travel Writer of the Year 2018.
Upcoming Events

Subscribe to our newsletter