Discover the World Launches New 2018 Chile Collection
Johan Smits
Posted on 24th Jan 2018
Discover the World has just launched an exciting new portfolio of holidays to Chile with popular highlights including Easter Island, the Atacama Desert, The Lake District and Torres del Paine National Park. Less well-known options include a week-long self-drive traversing a section of the Carretera Austral – which connects some of the country's most remote National Parks. An escorted option provides the chance to combine Tango dancing in Buenos Aires with walks on the famous trails of Torres del Paine, and catamaran cruising to see penguins at 'the end of the world'.
Highlights of the collection are below, with the full range of Chilean holidays available to view here.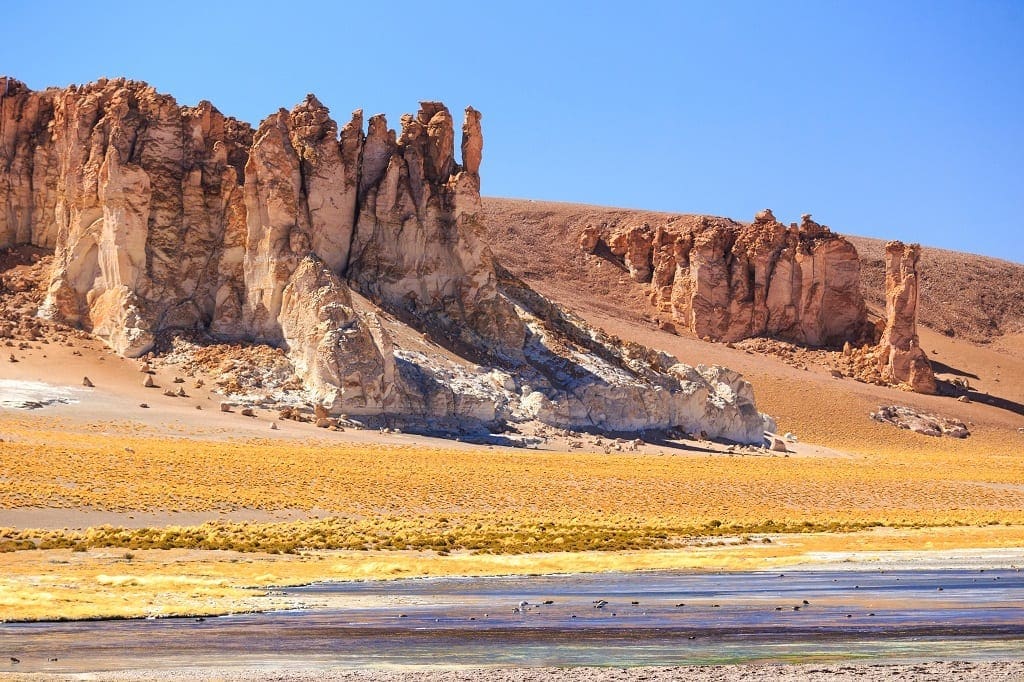 SELF-DRIVES
Those who are happy to drive in Chile will be rewarded with some incredible sights and unforgettable adventures. The main tourist routes are well maintained and outside major cities you will often have roads to yourself. Having your own vehicle allows for an independent approach with greater freedom and flexibility to explore off the beaten track.
Discover the new Route of Parks on a 'Peaceful Patagonia' self-drive
This week-long trip offers the chance to drive arguably the most stunning section of the Carretera Austral, one of the world's most striking and secluded roads, which winds its way around no fewer than 17 National Parks. Originally conceived to strengthen Chile's claims over the blurred lines of Patagonia, the road is now opening up isolated communities and forgotten lands to a new wave of tourists looking for a more authentic experience taking them far off the beaten track into a wild world of raw, unspoilt nature.
---
To find out more what attracts the adventurous traveller to Patagonia, read Mark Bibby Jackson's adventures in Argentina and Chile.
---
Among other treasures, this itinerary offers the chance to explore the marble caves of General Carrera Lake, the glacial paradise of Laguna San Rafael National Park and the quirky coastal settlement of Caleta Tortel.
The 7-night self-drive (October-March) is priced from £786pp based on two sharing accommodation on a B&B basis and 4X4 car rental throughout, on an unlimited mileage basis. Price excludes flights.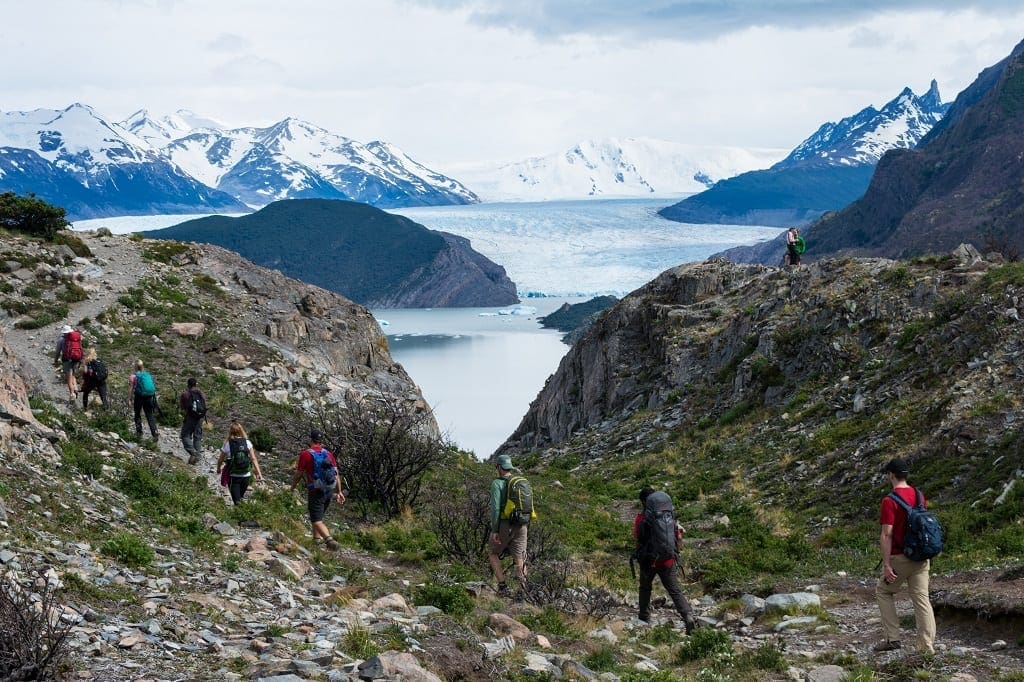 INDEPENDENT TOURS
These excursion-based adventures offer the opportunity to explore a huge number of highlights on group outings or on a private basis with local, English-speaking guides. Possibilities include Easter Island, the Lake District, Patagonia and the Atacama Desert.
Easter Island 'Enigma' independent tour
This action-packed independent tour takes in the key highlights of one of the world's most remote and mysterious lands, now a designated UNESCO world heritage site. The three-night itinerary is the perfect addition for those visiting the mainland and includes the chance to come face-to-face with some of the 887 stone moai statues that are synonymous with the island. Also hike around ancient volcanic craters and lava fields, learn all there is to know about the strange history of the world's most remote population (over 2,000 miles from the nearest continental land mass) and immerse yourself in a culture that is unlike any other. With a warm climate year-round and daily flights to and from Santiago, it is undoubtedly worthy of a detour.
The 3-night independent tour is priced from £534pp based on two sharing accommodation on a B&B basis, including all excursions mentioned in the itinerary and transfers throughout. Price excludes flights.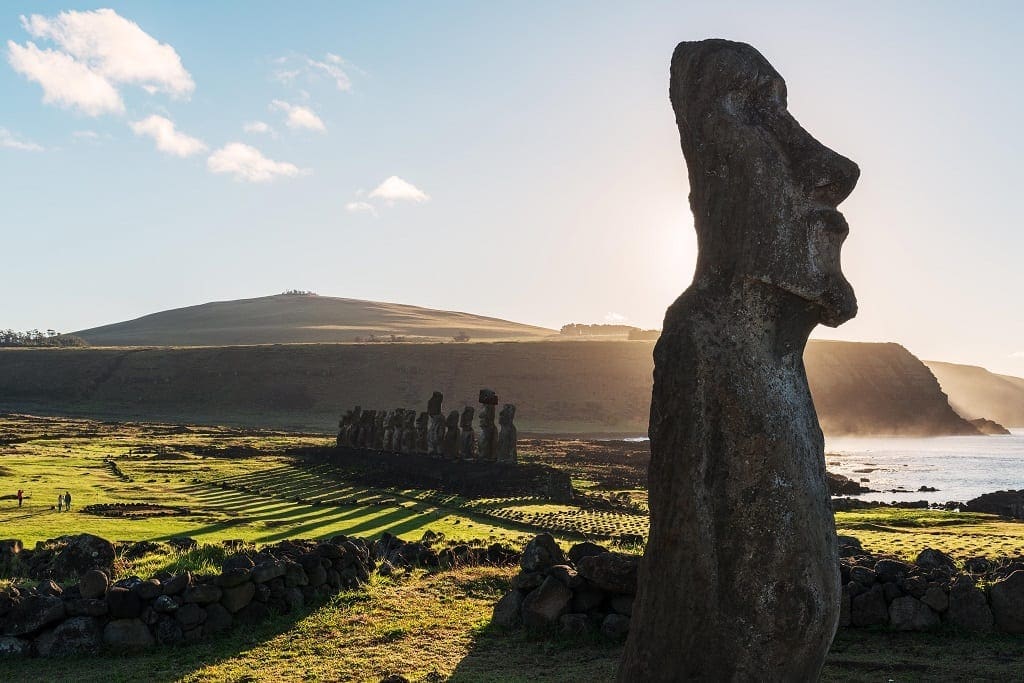 ESCORTED TOURS
Operating with small groups of up to 16 passengers, these tours explore some of the key highlights as well as the road less travelled, whilst learning about the area's history, landscapes and culture.
Discover Patagonia – escorted tour
This fully escorted tour leads visitors through Patagonia's wild expanse of mountains, lakes, glaciers and fjords straddling the southernmost regions of the South American continent. Beginning in the lively Latino city of Buenos Aires, guests are then taken to the surreal European-style settlements of Bariloche and Puerto Varas, nestled in the lake districts of Argentina and Chile respectively. These are followed by opportunities to hike the granite peak-shadowed trails of Torres del Paine, encounter one of the world's last remaining advancing glaciers in Los Glaciares National Park and board a catamaran in search of penguins and sea lions at the 'end of the world'.
The 13-night escorted tour (October-March) is priced from £3,439pp based on two sharing accommodation on a mostly B&B basis, including all internal flights, excursions (except when stated otherwise) and transfers throughout. Price excludes all international flights.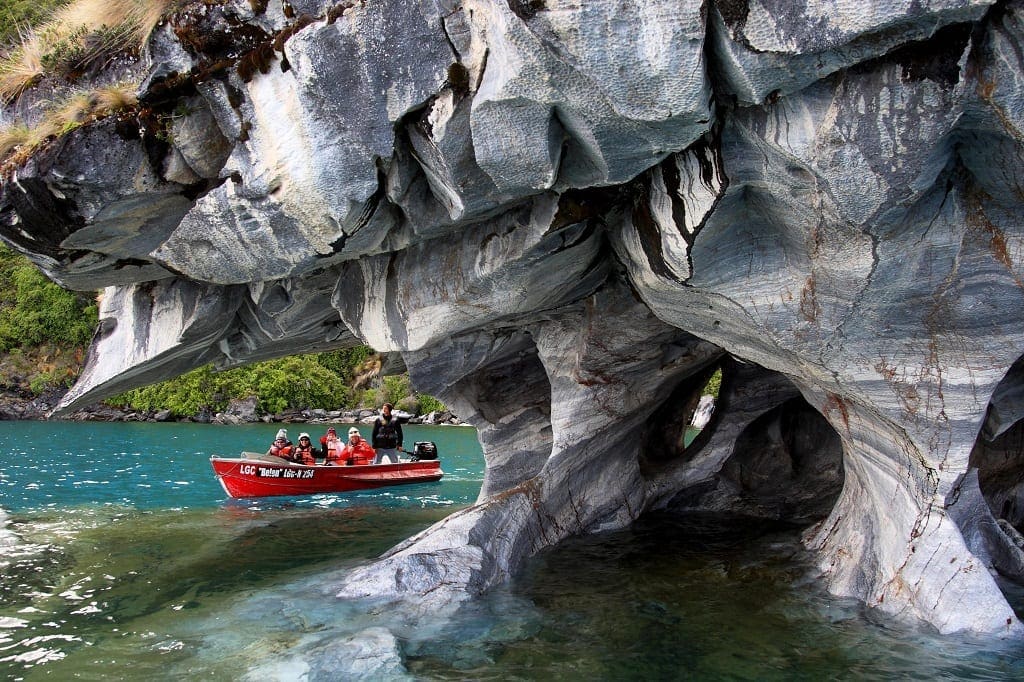 EXPEDITION CRUISE
Its extensive coastline and fjords make exploring Chile by water a popular and highly recommended option. Most expedition cruising opportunities are located along the sheltered shores of Patagonia where passengers can experience beautiful scenery, glacial activity and the kind of wildlife more typically associated with Antarctica.
Patagonian Fjords adventure cruise
This short yet action-packed expedition cruise takes travellers through the fjords, straits and channels of Patagonia, exploring one of the most remote corners of the world whilst coming close to nature and wildlife that cannot be accessed by any other means. Departing from Punta Arenas and travelling to Ushuaia, the world's southernmost city, passengers will pass snow-capped mountains, National Parks, sub-Antarctic forests, marauding glaciers and deep meandering fjords, whilst spotting the likes of whales, elephant seals, Magellanic penguins and king cormorants. On-shore excursions include guided nature hikes and, if lucky with the weather, the chance to set foot on Cape Horn, a seldom visited jut of land located at the very end of the habitable world.
These 4-night cruises are available between September and April and operate in both directions. A 3-night option is also possible until April 2018 and is priced from £907pp based on two sharing a cabin on a full board basis, including all activities and shore landings (departing on 04 April 2018). Price excludes all flights.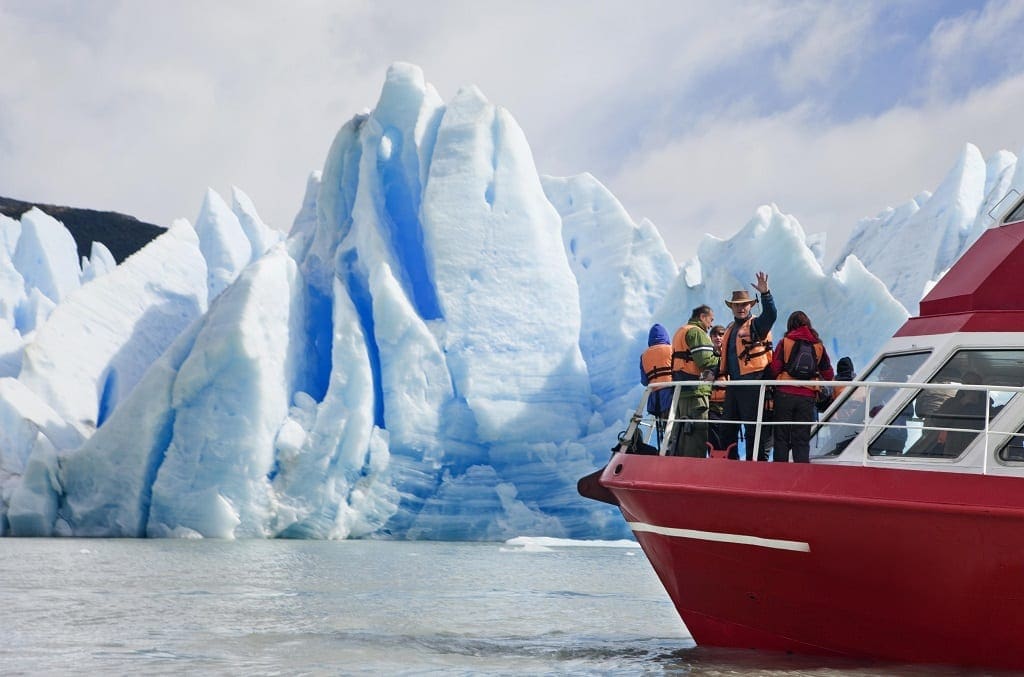 Example Holiday Itinerary: Best of Chile Encompassed
This example 11-night independent itinerary offers a useful insight into how easily the different and diverse regions of Chile can be combined to form a journey of contrasting experiences, landscapes and wildlife. Regular, well priced flight services between Chile's many regional hubs make combining areas like the dry desert moonscapes of the Atacama, the wild peaks of Patagonia and the cultural melting pots of the central valley's simple and affordable.
This itinerary includes three nights in the Atacama, four nights in Patagonia and four nights in Santiago, priced from £2,736pp based on two sharing on a B&B basis including all excursions and transfers. Flights can be added from approximately £875pp and additional locations, nights and excursions can be added at an extra cost. www.discover-the-world.co.uk/destinations/chile-holidays/best-of-chile-encompassed
---
For more details, visit www.discover-the-world.co.uk/destinations/chile-holidays or call 01737 214 291.
Johan Smits
Freelance writer, translator, web content developer, author of the novel Phnom Penh Express and Tommy, a short story. Loves trying out local brews, avoids noise. Chronically indecisive about where to lay down his hat. Shortlisted AITO Travel Writer of the Year 2018.
Upcoming Events

Subscribe to our newsletter