Special Interest Holidays in 2018
Johan Smits
Posted on 17th Feb 2018
Authentic Adventures, the creative travel specialists in worldwide painting, singing, walking and sightseeing holidays, have launched a new website with a new collection of inspirational small group, special interest holidays to whisk you around the globe.
Showcasing 11 brand new itineraries, alongside a staple selection of favourites, the new website has been designed to make choosing your holiday easy with the option to sort by the types of holiday, destinations and date on a yearly calendar.
With new tours ranging from painting and walking on the Greek islands of Crete and Santorini to following in the paintbrushes of Monet and Courbet in French seaside town of St Malo, or exploring one's collaborative voice – and all that jazz – in America's deep South, there is plenty of fuel to fire up even the most waning of spirits.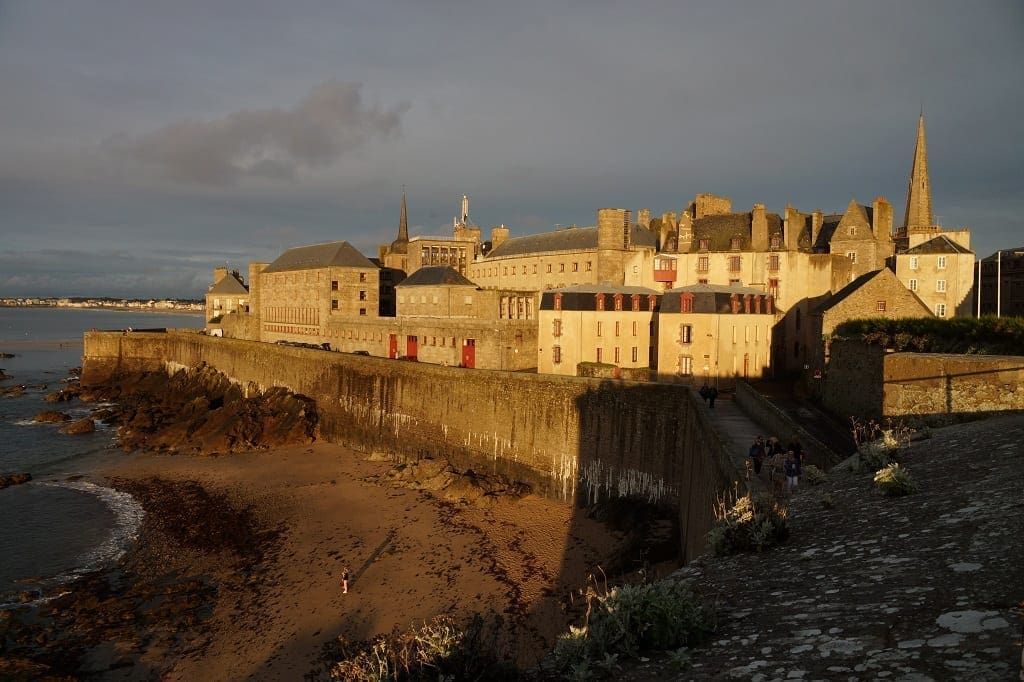 Based on the magical mix of idyllic locations, professional tutors and the uplifting company of likeminded people, each tour also includes a number of special 'Highlights' to make the holidays more memorable. As listed under each tour on the website, these experiences include the opportunity to harmonise with the Salzburg Choir, paint in situ at Dorsoduro boatyard in Venice, or partake in an exclusive tasting at a private sherry bodega in Jerez.
Catering to a wide range of abilities, from the complete beginner to the well accomplished, why not reach a new high note in the year ahead singing a cappella in the hills or set a new tone to your artistic development capturing that special vista on canvas on one of following new adventures:
Painting & Walking in Crete & Santorini  
Shaped by ancient legends and natural phenomena, Crete and Santorini continue to inspire with their enticing blend of whitewashed villages, rugged landscapes and mythical tales all basked in Mediterranean sunshine. Combining age-old trails with plenty of contemplative time at the easel, this week-long tour includes a visit to the sacred Minoan caves where Zeus was reportedly born; an enlightening tour with an historian of Crete's largest Bronze Age archaeological site – the Palace of Knossos; and a spectacular hike through the one of the continent's longest canyons Samaria Gorge. Immersed in legendary scenery throughout, Painting & Walking in Crete and Santorini perfectly captures the natural beauty of these islands both on and off the canvas.
Authentic Adventures' (01453 823328, www.authenticadventures.co.uk) Painting & Walking in Crete & Santorini from £2,295/person including flights, accommodation, most meals with wine, six days tuition with expert tutor, tour manager, all excursions and tastings as outlined in itinerary and chairs & boards for painting. Departure 1 June. 
Jazz in New Orleans 
With New Orleans marking its 300th anniversary in 2018, what better way of joining in the celebrations than by exploring America's rich Deep South and birthplace of Jazz on an immersive singing holiday experiencing the stories, culture and cuisine that embody Louisiana. Infusing intoxicating music with a fascinating exploration of New Orleans, experience jazz from its toe-tapping Dixieland roots through to more soulful mainstream styles singing alongside like-minded individuals in evocative settings.
---
Visiting the U.S.? Read up on our Things To Do In Pittsburgh Before You Die.
---
From joining in a capella working songs on a typical Deep South plantation to getting lost in harmonies in an old convent with magnificent acoustics, there is plenty to croon about with highlights also including a behind the scenes look at preparations for Mardi Gras and an authentic steamboat cruise down the magnificent Mississippi.
Authentic Adventures' (01453 823328, www.authenticadventures.co.uk) Jazz in New Orleans starts from £3,525/person including flights, accommodation, most meals with wine, five-days tuition with singing leader Faith Watson, tour manager and all excursions and tastings as outlined in itinerary. Departure 31 October.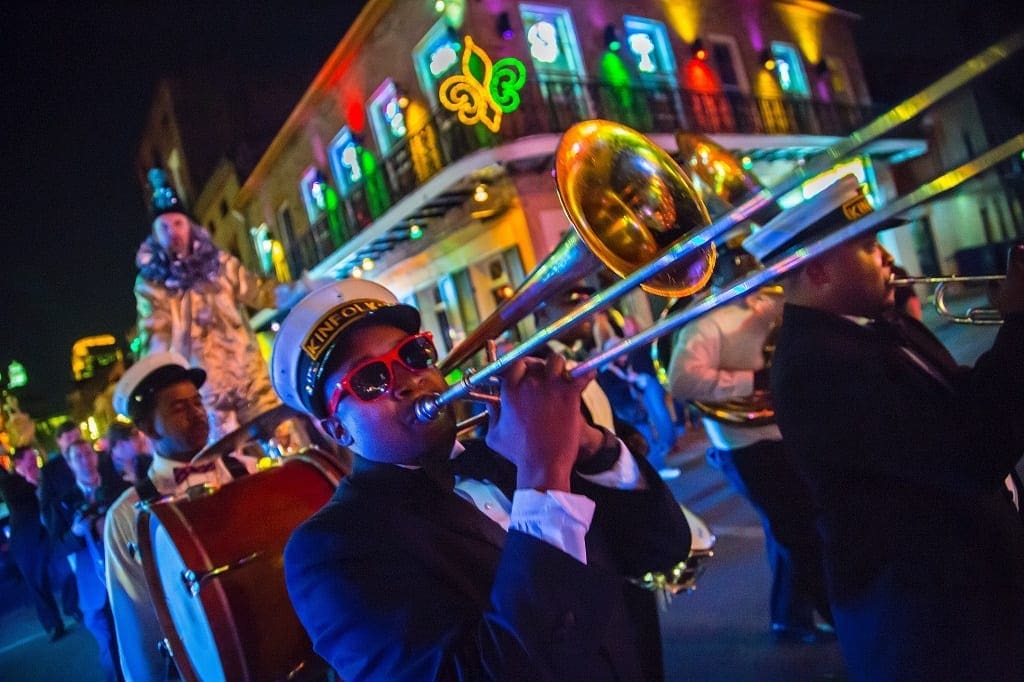 Painting in St Malo 
Discover the secrets of France's north coast, drawing inspiration from seaside scenes and the impressionist mecca of Honfleur, on Authentic Adventures' five-day painting holiday based in the historic walled port of St Malo. Ideally positioned in a beachside hotel to capture St Malo's soft sandy seafront vistas, half days painting are coupled with plenty of time to explore the atmospheric cobbled streets of this former seafaring old town. In addition, a day is also spent in the Normandy port of Honfleur on the Seine Estuary, a long-time haven for painters such as Monet and Courbet, painting its colourful marina and visiting Saint Catherine, the largest wooden church in France.
Authentic Adventures' (01453 823328, www.authenticadventures.co.uk) four-night Painting Holiday in St Malo starts from £1495/person including B&B accommodation, most meals, three days painting tuition, a tour manager, excursions and some equipment. Departure 6 September.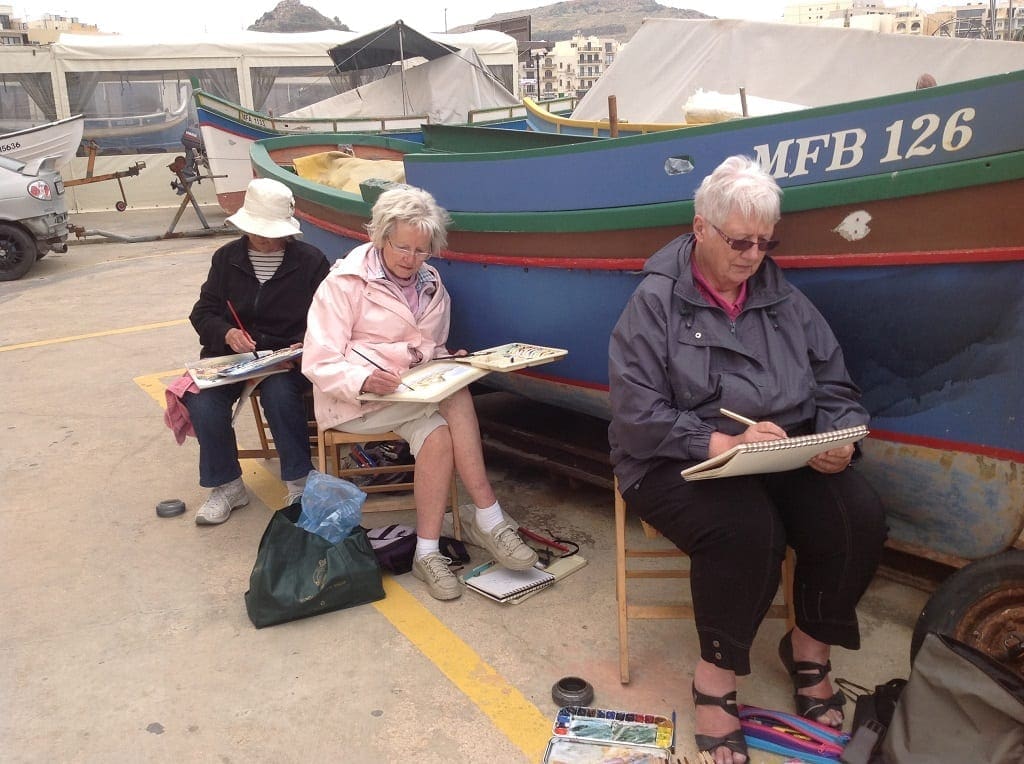 Singing in Ischia
Feel completely in tune when you step on to the dreamy shores of Ischia, a volcanic island in the Gulf of Naples well-known for its colourful coastal towns and beaches, rustic villages, mineral-rich thermal waters and botanical backdrop of chestnut forests, vineyards and lush gardens. Punctuated with daily singing sessions throughout, Singing in Ischia includes plenty of notable highs with the opportunity to sing with an Ischian choir in the hilltop village of Fontana, explore one's voice in the spectacular subtropical gardens and renowned music venue of La Mortella and find harmony in the medieval wonders of Torre di Michelangelo and Castello Aragonese. In addition, the week also features a cooking lesson with regional produce, wine tasting at a local vineyard and visit to the luscious Giardini Ravino.
Authentic Adventures' (01453 823328, www.authenticadventures.co.uk) Singing in Ischia starts from £1,995/person including flights, accommodation, most meals with wine, five-days of tuition with expert tutor, tour manager, transport, visits, excursions and tastings a per itinerary. Departs 11 May.

---
For further details contact Authentic Adventures (01453 823328; www.authenticadventures.com)
Johan Smits
Freelance writer, translator, web content developer, author of the novel Phnom Penh Express and Tommy, a short story. Loves trying out local brews, avoids noise. Chronically indecisive about where to lay down his hat. Shortlisted AITO Travel Writer of the Year 2018.
Upcoming Events

Subscribe to our newsletter