Yoga Retreats from Spain to Sri Lanka
Johan Smits
Posted on 27th Feb 2018
Yoga holiday specialist destination yoga has just announced the last 2018 dates of its full programme with a choice of 20 group retreats throughout the year in locations such as Majorca, Sardinia, Puglia, Spain and Morocco, and with week-long prices starting from just £795pp.
Two new retreat locations have also been added; boutique Galanias on the eastern coast of Sardinia and restored stone farmhouse Cierra D'Avall in the hills of north-eastern Spain, with prices for both starting at £995pp for seven nights. Highlights are below, whilst the full programme can be viewed at Destination Yoga.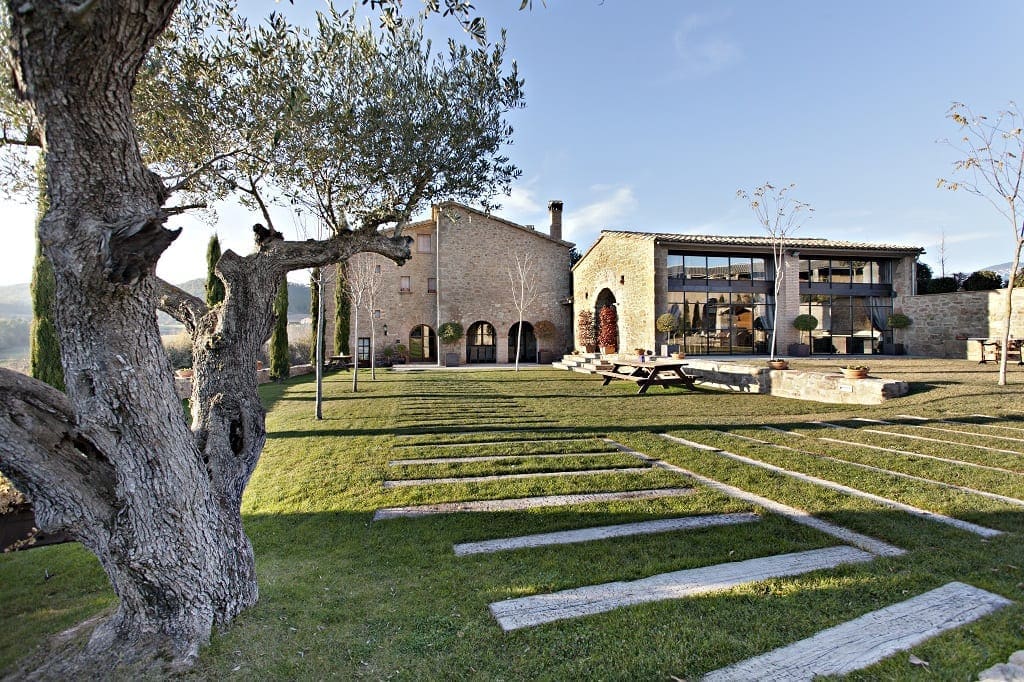 New: quiet boutique hotel – Galanias, Eastern Sardinia
This new retreat is set in a quiet spot on the eastern coast of Sardinia, just a stone's throw from the sandy beach of La Torri di Bari and the warm waters of the Med. There will be three group retreats here in 2018, where twice daily yoga classes (led by handpicked teachers, flown out by destination yoga) will take place on a circular outdoor yoga platform with walls that can be opened up to show off ocean views. Free time is best spent relaxing by one of two swimming pools, walking the sandy beach and enjoying massages, reflexology and Thai stretching sessions. End days with healthy food and spacious rooms, decorated in a traditional Sardinian style with furniture made by local artisans.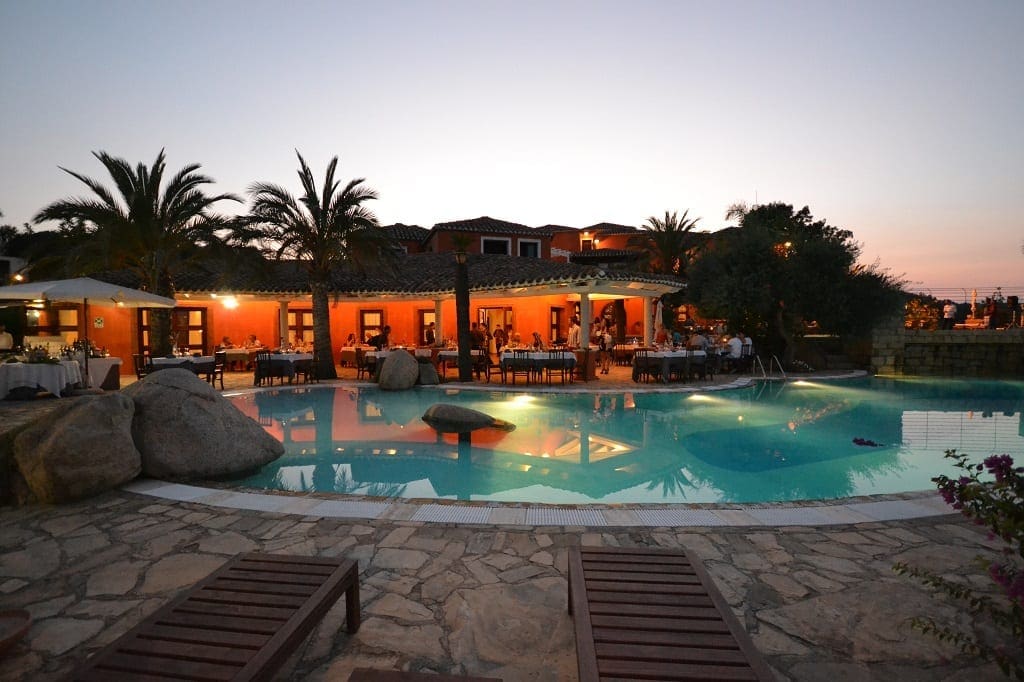 A seven-night group retreat is priced from £995pp based on two sharing a double room on a full-board basis including twice daily yoga classes. Price excludes flights. Dates include 20-27 July, 27 July-03 August and 04-11 August. Further details: visit Galanias – Sardinia.
New: restored farmhouse – Cirera D'Avall, North-Eastern Spain
A beautiful restored farmhouse, just 90 minutes from Barcelona, is the second new retreat location for destination yoga, where twice daily classes (lead by yoga instructors flown out from the UK) will take place in a spacious studio that boasts floor-to-ceiling windows, and views across the fields and forests of rural Spain. Between classes guests can take a dip in the pool, ease muscles in the Jacuzzi and sauna, take a countryside hike, visit local towns and vineyards, or simply sink into a sofa by the fire with a book. The seven en-suite bedrooms are tastefully decorated with pretty, classic furniture in keeping with the rest of the farmhouse.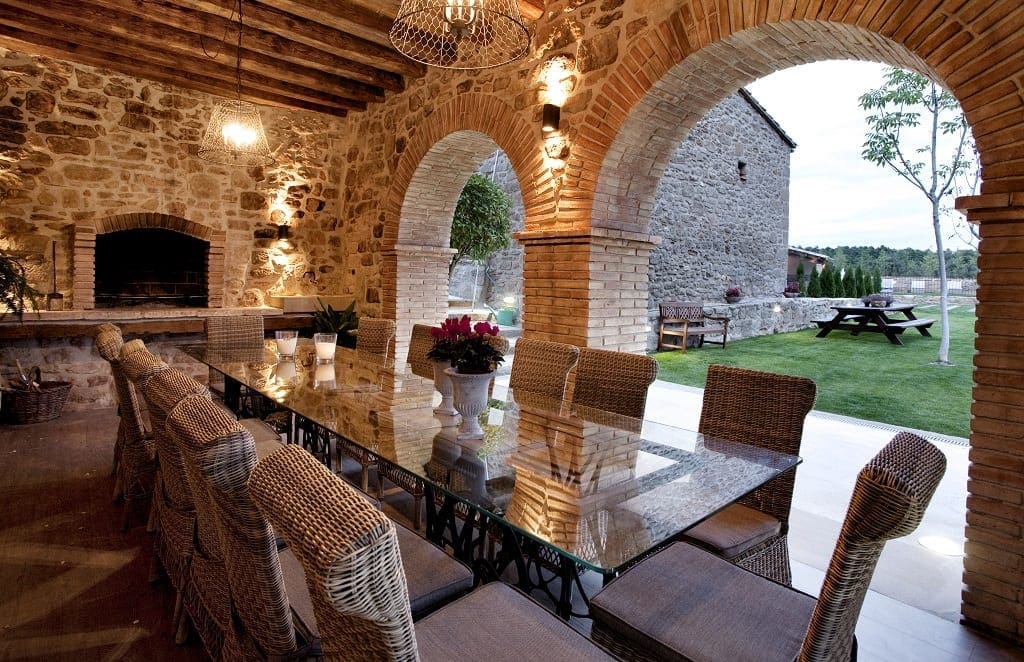 A seven-night group retreat is priced from £995pp based on two sharing a double room on a full-board basis including twice daily yoga classes. Price excludes flights. Dates include 12-19 May, 06-13 June, 03-10 August, 13-20 & 20-27 September and 11-18 October. Further details: visit Cirera D'Avall – Spain.
'Anytime' yoga holidays
As well as offering two brand new locations for their group retreats, destination yoga has grown its tailor-made anytime collection, now featuring a power-house of ten locations that each offer expert yoga classes that holidaymakers can book 365 days a year, completely tailored to their dates and duration.
---
For more health retreats, check out these fitness retreats on the Cote d'Azur.
---
The ten wellbeing resorts currently offering the 'anytime' programme have all been handpicked for their excellent resident yoga teachers, offering yoga at least twice a day. This programme includes locations such as Surya Samudra in India, Navatu Dreams in Cambodia, Lanka Princess in Sri Lanka, Shanti Som in Spain, Absolute Sanctuary in Thailand and Epic Sana in Portugal.
Kathryn Brierley, founder of destination yoga, commented: "we recognise that the fixed departures of our group trips don't always fit into the schedules of the growing number of enquiries we handle. So, with the appetite for yoga holidays showing no signs of slowing down and an increased demand for a wellbeing break that can offer a guaranteed number of classes tailored to guests' holiday dates, we have curated a collection of hotels that meet the requirements of this market. These closely emulate our own group retreats but are bookable 365 days of the year"
Tailor-made 'anytime' yoga holidays are available from £650pp based on seven nights at Paradis Plage in Morocco, with twice daily yoga.
---
For bookings and further information, visit www.destinationyoga.co.uk or call 020 3235 0122.
Johan Smits
Freelance writer, translator, web content developer, author of the novel Phnom Penh Express and Tommy, a short story. Loves trying out local brews, avoids noise. Chronically indecisive about where to lay down his hat. Shortlisted AITO Travel Writer of the Year 2018.
Upcoming Events

Subscribe to our newsletter