Sleeping with History: Beaverbrook Hotel
Roger Hermiston Eileen Wise
Posted on 28th Mar 2018
The Blitz, Battle of Britain and D-Day landings, Roger Hermiston and Eileen Wise visit the Beaverbrook Hotel in Surrey to take a bed with history, and do not leave disappointed. 
The spirit of Britain's defiant resistance to the Nazi threat in the summer of 1940 lives on at the Beaverbrook hotel in deepest Surrey. Arrive at reception and you will be greeted by staff with lapel pins in the shape of a Spitfire. Descend to the basement toilets, open the door and the booming voice of Winston Churchill, declaring "We will fight them on the beaches", is unexpectedly relayed to you while you go about your business. Climb the elegant, expansive stairway, and you'll discover you're checked into a suite named after a wartime intelligence officer – better remembered as an accomplished spy writer – the Ian Fleming room.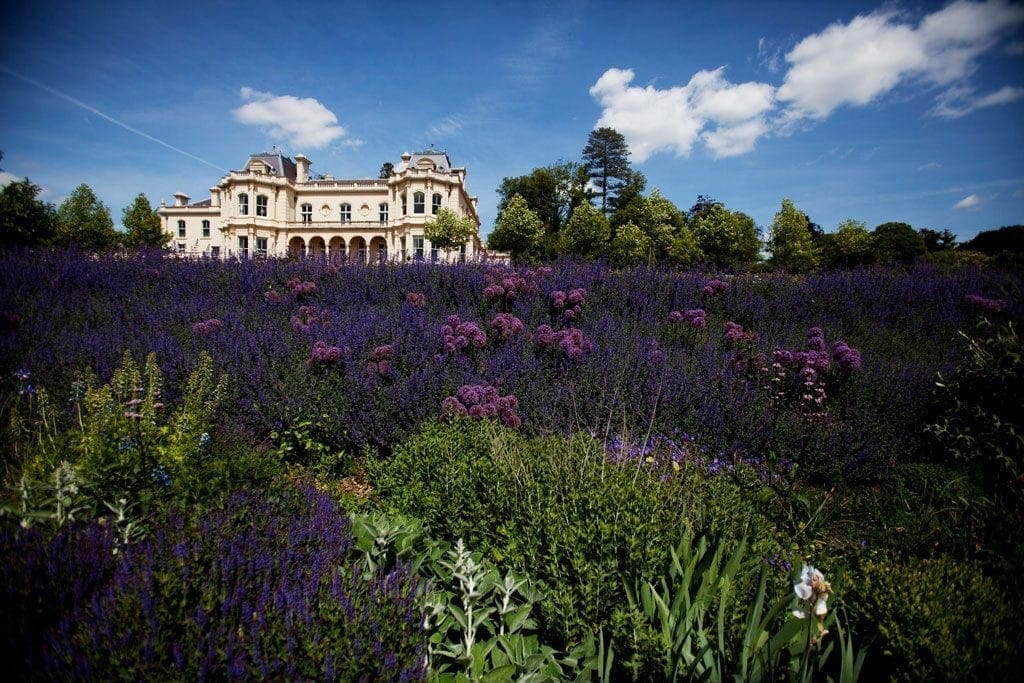 In many respects the Beaverbrook, close to Leatherhead in the heart of the North Downs, is a thoroughly modern elite country house hotel, from its supremely comfortable suites, to the mouth-watering Japanese restaurant and the – soon to be opened – luxury spa. But its unique calling card is its past, as a private residence called Cherkley Court. Here, for over half of the twentieth century many of the nation's leading politicians, writers, actors and socialites would gather at weekends upon the invitation of its charismatic owner, eat and drink in style, plot the downfall of rivals in Whitehall, and conduct clandestine affairs. It lives and breathes exciting political and social history, and the ghosts of yesteryear are around every corner.
The mansion was built in the French Renaissance style for a Birmingham businessman in the late 19th century. But its fame derives from its magnetic owner William Maxwell Aitken, the self-made Canadian-born millionaire ennobled as Baron Beaverbrook by Prime Minister Lloyd George in 1917. Lord Beaverbrook, who lived at Cherkley Court from 1911 until his death in 1964, is best remembered as the newspaper magnate who ran the Daily Express and London Evening Standard in dictatorial fashion in their glory days of the 1930s and 40s: one of the great comic characters of English literature, the bombastic, unpredictable 'up to a point' Lord Copper in Evelyn Waugh's Scoop, is based on him.
It was Waugh who famously quipped, 'Of course I believe in the devil. How else could I account for Lord Beaverbrook?' But for every one of his contemporaries who viewed this remarkably influential political fixer as an utterly manipulative and untrustworthy individual, an equal number admired his ambition, energy, and charm. None more so than Churchill, for whom 'Max' was an indispensable companion and political ally. When, in May 1940, the new prime minister wanted a Minister for Aircraft Production who could ensure the Spitfires and Hurricanes were built in double-quick time to see off the Luftwaffe, Beaverbrook was the man to whom he turned.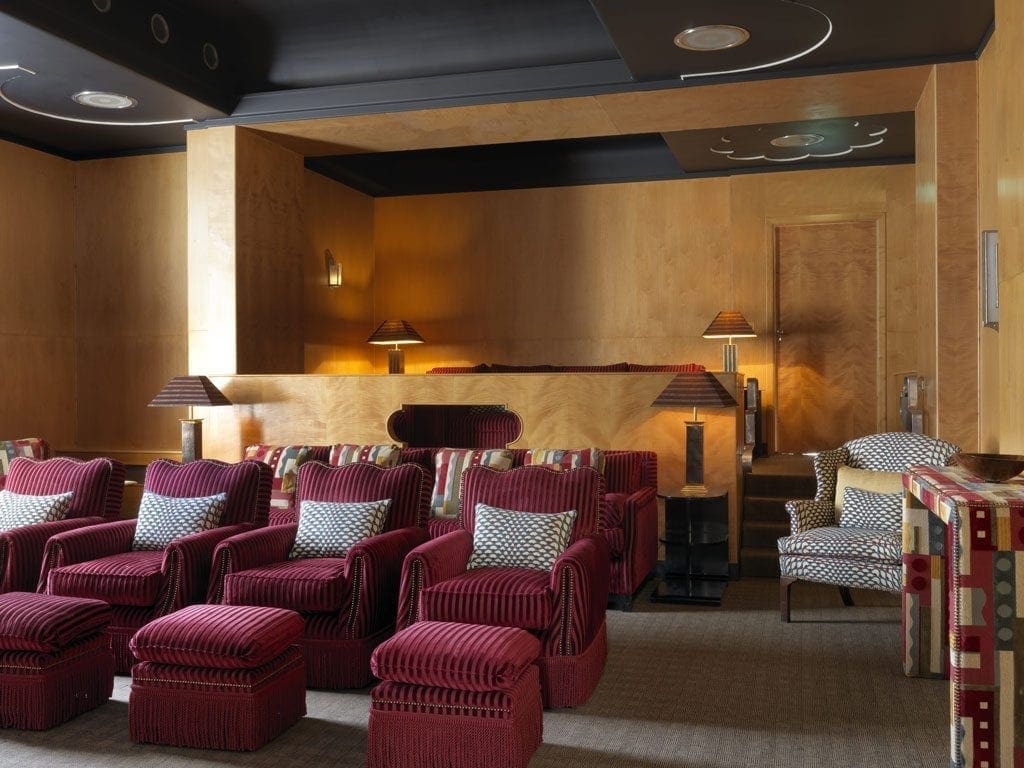 Beaverbrook liked nothing better than to facilitate sparkling conversation and the latest London gossip around his Cherkley Court table on a Saturday night. So the suites at the Beaverbrook are named after some of the many luminaries who dined and slept here – the likes of Churchill, Fleming, Joe and Rose Kennedy (parents of JFK), Rudyard Kipling, Somerset Maugham, Lady Diana Cooper, Wallis Simpson, Elizabeth Taylor, Harold Macmillan, Charlie Chaplin and the author Rebecca West –one of the longer lasting of Beaverbrook's affairs.
Back in 1940 Beaverbrook would insist that after dinner his guests should bring their brandy and retire to his private cinema, where historical dramas and, in particular, westerns, would be on show; legend has it that he watched a particular favourite, Destry Rides Again, starring Marlene Dietrich, fifty-two times. Today at the Beaverbrook this intimate movie room is back in action again, restored to its former glory, with a raised viewing tier at the back and plenty of comfortable armchairs with cosy blankets in the main body of the room for hotel parties, who can select their films from an in-house catalogue boasting hundreds of films, both old and new.
Echoes of the past also abound in the splendid art deco study/library, where Beaverbrook used to sit with a view of his rose garden, dictating letters on his portable recording machine, pulling off the latest news stories on his Reuters ticker tape machine ­– he would have been very much at home in our communication age – and barking out orders to his editors on a bank of telephones. Today, a curious set of sculptures of a left and right arm stand on the mantelpiece, along with a signed poem by Kipling – whose volumes of work find a place on the floor to ceiling bookcases, along with those of another of Beaverbrook's friends, H.G.Wells, together with an impressive collection of crime and literary fiction and political history books.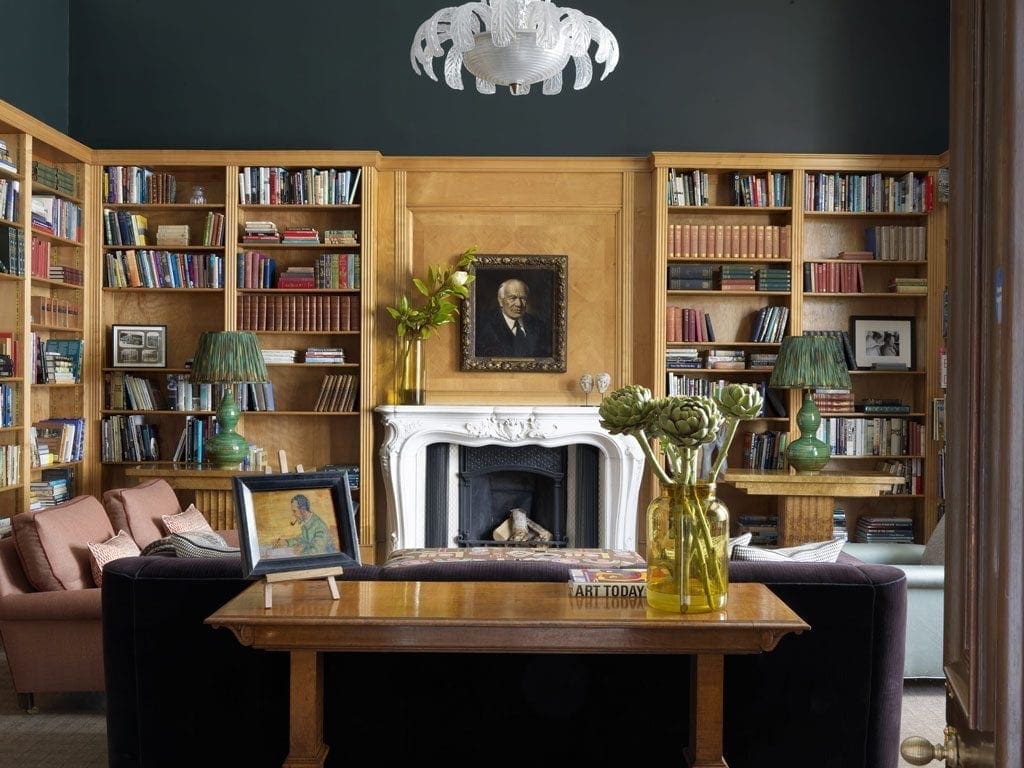 The light and exquisitely decorated morning room opposite the library has one of the most breathtaking views in England – out across resplendent yew and cedar woods and wildflower meadows to the Mole Valley beyond, with a glimpse of the 150ft spire ('Cubitt's Finger) of St Barnabas Church on the way. Keeping watch over guests at the back of the room is an imposing portrait of his lordship, painted in heavy impasto by Harry Jonas in 1919, depicting the sitter in an armchair, correcting proofs of a copy of the Daily Express with a red pen.
As the guests would surely have experienced in 1940, our journey into dinner was accompanied by a lively recital in the marbled hall by an elegantly dressed pianist. What followed, in the very traditional Dining Room, was something quite unconventional for an English country house – a most magnificent Japanese meal. Head chef Taiji Maruyama, a graduate of the acclaimed Nobu chain of restaurants, is an acknowledged cutting-edge sushi maker, combining original techniques with French, Spanish, Italian and Asian flavours, and we were fortunate to taste his latest creations.
We lingered long over the exquisite tasting menu, whose highlights included yellow tail tiradito, popcorn shrimp and the Beaverbrook special nigari, all washed down with cups of sake. Certainly not something his lordship would have sampled back in his day, although, even in rationed Britain during wartime, Beaverbrook was always able to supply his guests, courtesy of his kitchen garden and mini-farm, with the finest food and wine. He kept bees too and would send pots of honey to the wives of his war cabinet colleagues, including Mrs Attlee.
The good news for foodies is that they can learn directly from Taiji as he teaches in the hotel's popular School of Cookery, based in The Garden House. Sushi making is on the curriculum, along with lessons on how to cook steak or game and produce inventive chocolate desserts.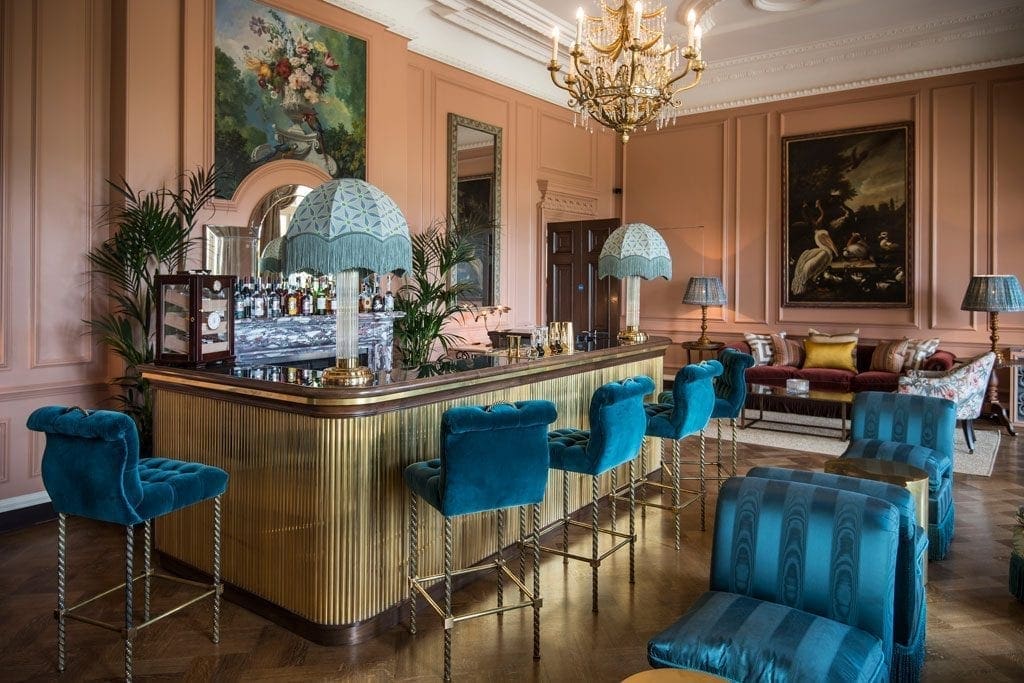 There is plenty of opportunity here to work off the culinary excesses outside; the sixteen acres of formal pleasure grounds surrounding the Beaverbrook have been developed with much imagination in recent years. The Italianate garden, at the front of the property, descends through three terraces, with the lowest one bookended by an attractive pair of twin garden seat pavilions and columnar fronts. But the undoubted highlight is hidden down a balustrade double staircase – a vault with an entrancing, sparkling shell grotto, containing statues of water gods and mermaids fashioned from mussels, cockles, scallops and whelks. The grotto may not have been there in Beaverbrook's day, but this beautiful creation by artist Belinda Eade feels a natural accompaniment to the restored house.
We stayed in the Joe and Rose Kennedy suite, where we soaked up the magnificent view – a glass of sloe gin in hand – and enjoyed the luxury of the well-equipped and extremely spacious marbled bathroom and the king-sized bed. But the Beaverbrook Estate is actually not one hotel, but two. We walked up the road the next day to The Garden House, an 11-bedroomed property with a homely feel to it, where we enjoyed lunch – a tasty pasta dish of gnoccillini of goat's cheese and pumpkin – in its welcoming, family-orientated restaurant – a nice contrast to the more formal environment of The Beaverbrook.
A final walk in the woods around the estate, allowed us to catch a glimpse of the very well-off golfers who ply their trade on the exclusive course adjacent to the house. Churchill used to leave Cherkley Court on his private plane; a landing strip was carved out especially for his visits during the war. We, however, had to head for the busy M25, but with some splendid memories to sustain us on our trip home.
---
For more information on The Beaverbrook Hotel, visit: www.beaverbrook.co.uk. Rooms in the main house from £225 per night.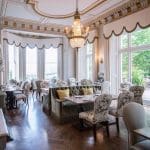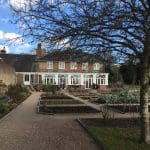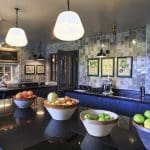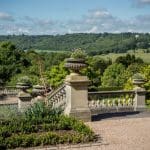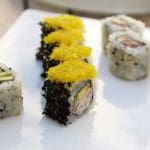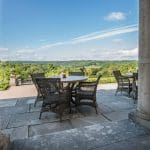 Roger Hermiston Eileen Wise
Roger was Assistant Editor of Today on BBC Radio 4, while Eileen headed up the global PR for The Economist and Reuters. When not travelling near and far, Roger writes narrative 20th century history books such as 'The Greatest Traitor' and 'All Behind You, Winston', and Eileen now works as a counsellor from their Suffolk cottage. They have a remarkable menagerie including a pony, two donkeys, three cats, two peacocks and a guinea fowl.