5 Sustainable Initiatives in Churchill, Manitoba
Travel Begins at 40 Editor
Posted on 27th Oct 2021
Manitoba, situated in the heart of Canada, has achieved one of the highest standards of living in the world and is a leading destination for ecotourism, utilising natural resources and sustainable initiatives.
With landscapes boasting 100,000 lakes and waterways, prairies and forests, stretching from the capital city of Winnipeg in the south, to the frontier town of Churchill along Hudson Bay in the north; travellers can discover the wonders of Manitoba, whilst leaving a positive impact on its wildlife, the environment and communities.
Go electric in the subarctic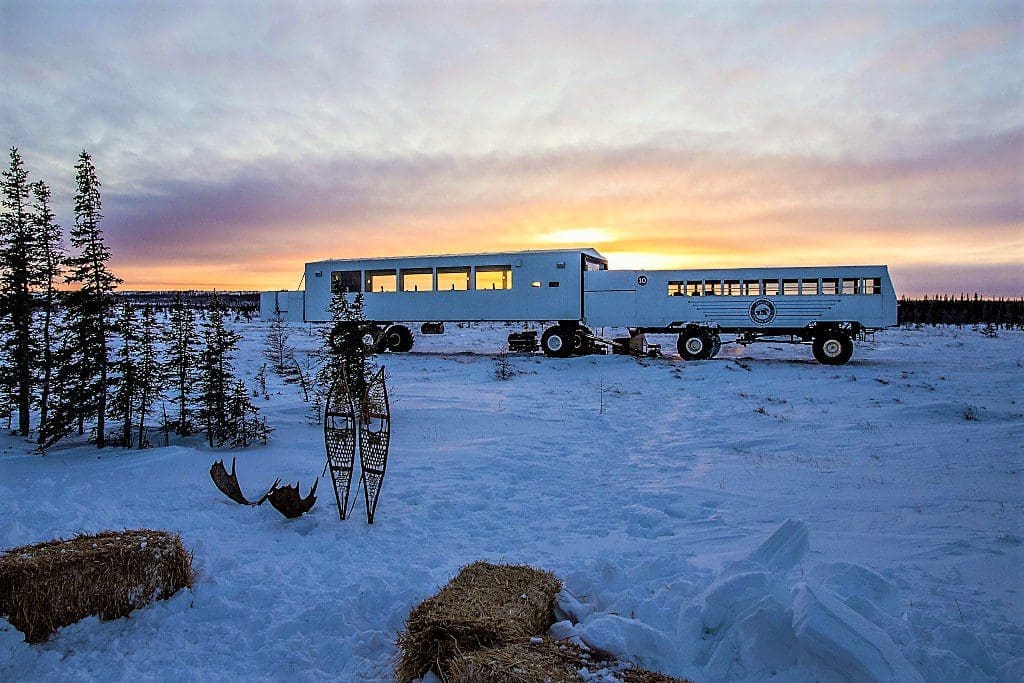 Launched in August 2021, Frontiers North Adventures unveiled a new zero-emission vehicle initiative to reduce environmental impact and provide touring guests a silent Electric Vehicle Tundra Buggy (EV Tundra Buggy) experience amongst wild polar bears and beneath the northern lights. The conversion of a diesel-powered Tundra Buggy from the touring fleet into a battery electric one allows visitors to explore Churchill and the surrounding area's subarctic landscape with the knowledge that they are not expanding their carbon footprint in the process. The EV Tundra Buggy, also contributes to reducing sound pollution, making the visitor experience less intrusive for the polar bears and surrounding wildlife than the diesel-powered buggies. The switch to EV buggies is another step towards making tourism in Manitoba a beneficial experience for visitors, locals and landscapes alike.
Discover Churchill's sustainable food source 
Rocket Greens is a sustainable food source that operates out of a shipping container, delivering fresh produce to remote northern communities in Manitoba. The heavily insulated and highly efficient environment produces over 40 varieties of greens, herbs and berries and can be grown year-round. The sustainable food company works with the Churchill Northern Studies Centre, a facility that offers learning holidays for travellers keen to lend a hand to research and innovation. Promoting meaningful interactions between course participants, visiting scientists and in-house research staff, the Churchill Northern Studies Centre allows visitors to gain a greater understanding and appreciation of the North in a sustainable yet engaging manner.
Uncover the biology of beluga whales in Churchill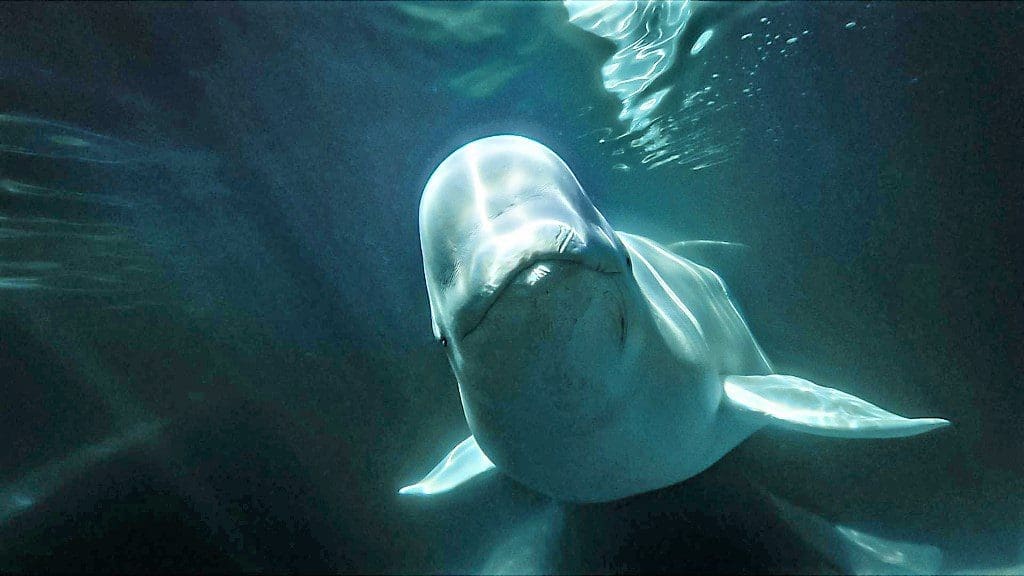 Frontiers North Adventures' six-day tour, Conservation Journey: Beluga Whales, combines field education and adventure. The trip ventures into the Churchill River estuary, where over 4,000 beluga whales swim into the warm, shallow waters each summer to feed and give birth. The tour is accompanied by leading beluga whale researcher and ocean scientist, Valeria Vergara, who is on hand to teach travellers about beluga whale biology and ocean health. Partial proceeds from the tour are donated to Ocean Wise, a global ocean conservation organisation to help achieve its vision of a world where oceans are healthy, clean and flourishing.
Discover the northern wonder of Lazy Bear Lodge
Lazy Bear Lodge is an authentic northern wonder, which was assembled with sustainability at its forefront. Built by local craftspeople over a 10-year period, Lazy Bear Lodge is made from 90% recycled logs and the interior features recycled lumber salvaged from the old Canadian National Railway Warehouse, adding a historic and authentic touch in an eco-friendly way. Lazy Bear Lodge Ltd also boasts a 40-acre Boreal Forest Research Facility in Manitoba's most northerly farm, and it is here that Lazy Bear Organic Greenhouse is located. Relying on solar power and double core plastic insulation, the greenhouse reduces energy consumption and also provides the Lazy Bear Café with fresh, organic produce. Constantly innovating, future plans include implementing wind-generated power to provide electricity to the facility and selling back the surplus power.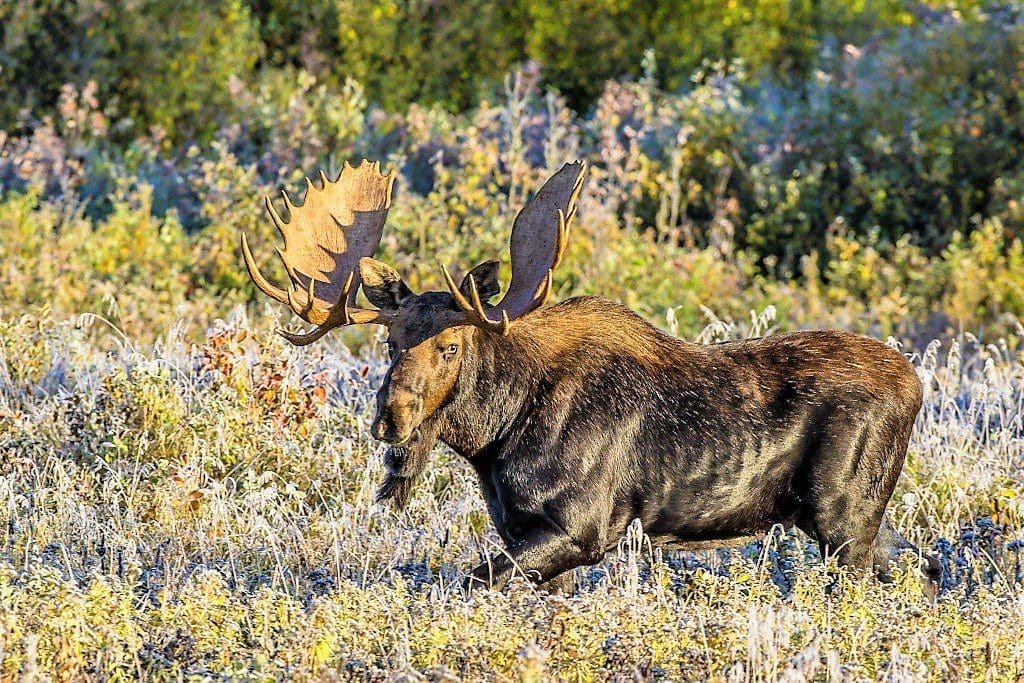 Reside in a rustic, eco-lodge with Churchill Wild
Churchill Wild's three, fly-in wilderness lodges are nestled in the heart of the Hudson Bay lowlands, part of a rich ecosystem teeming with wildlife. In addition to polar bears, visitors can see black bears, moose, wolves, marine mammals and a plethora of migratory and shorebirds, depending on which property you are staying at. The lodges are made from local lumber and recycled materials and are designed to allow the flow of as much natural light as possible, reducing the need for artificial light. When electricity is used, the primary source of energy comes from solar power, eliminating any reliance on fossil fuels. Most of the guest wildlife viewing excursions offered are conducted on foot to minimise the use of motorised vehicles, and culinary offerings are sourced from local produce which capture the province's fresh flavours.
For more information please visit: www.travelmanitoba.com
Travel Begins at 40 Editor
Travel articles, news, special offers, festivals and events from the Travel Begins at 40 Editorial team and our global network of travel industry contributors.