A&O Hostels Expands with Emission-Free Pledge
Travel Begins at 40 Editor
Posted on 16th Jan 2021
After a challenging year, a&o Hostels continues to grow following three new openings this year and forthcoming plans to open properties in Lisbon, Istanbul, Rome and Reykjavik in a sustainable way.
During 2020, a&o had to be creative to secure overnight stays following a decline in tourism due to national lockdowns and international border closures. The brand confirmed 200,000 alternative overnight stays following collaborations with cities and social institutions to provide new and relevant offerings including 'workations' and long-stay solutions to keep business afloat.
Three new openings in 2020
As the hostel chain continues to grow, a&o celebrated three new openings in 2020, with new properties in Warsaw and Budapest, and a second house in Copenhagen. The company plans to continue its expansion throughout Europe, with a total of 50 a&o locations projected by the end of 2023, with proposals for properties in Lisbon, Istanbul, Rome and Reykjavik.
Europe's emission-free hostel chain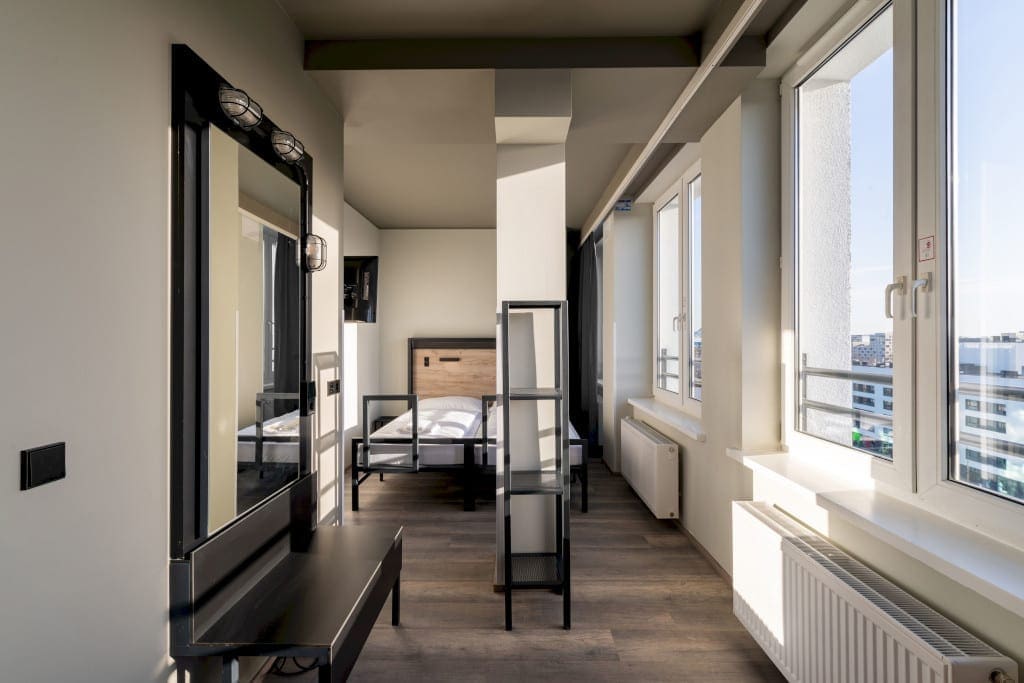 Moving forward, sustainability and growth are a&o Hostels' key priorities for the coming years.
The Berlin-based hostel chain's goal is to be emission-free by 2025. Sustainability has played an important role since the company was founded 20 years ago, and it will continue to be a top priority in 2021 and beyond. With an average of 5-6 kilograms of CO2 emitted per overnight stay at an a&o Hostel, this is already more than two thirds below the value of comparable standard budget hotels.
Oliver Winter comments, "The average age of our guests is 27 – our target group is young and that means conscious and critical.
"There is no alternative to resource-conserving travel – people are becoming increasingly aware of their ecological footprint; if travel is to continue to be possible for everyone in the future, then everyone must also take responsibility. We started doing this a long time ago and will soon be unveiling new sustainability projects as well."
a&o has 175 measures to save energy and conserve resources on its sustainability agenda, 90 of which have already been implemented. With CO2 emissions of currently less than five kilograms per overnight stay, the balance is around 75% below that of comparable budget houses.
The hotel chain plans to invest around 500,000 euros in sustainability measures and activities over the next few years. It has also been awarded "good" and "very good" by GreenSign Hotels.
2021 – a hopeful new year
Winter is looking optimistically into the future with the introduction of vaccines and a similarly strong travel demand for summer 2021.
"In the second half of 2021, we expect the market to recover, at least within national markets," he says.
---
For further information about a&o Hostels, visit: https://www.aohostels.com/en/
Travel Begins at 40 Editor
Travel articles, news, special offers, festivals and events from the Travel Begins at 40 Editorial team and our global network of travel industry contributors.