Brave New World at the Roundhouse
Robert Spellman
Posted on 20th May 2019
One of the most eagerly anticipated live shows this summer has to be a one-off performance by Africa 70, the group led by the late Nigerian musician and activist Fela Kuti (main photo), and a band that James Brown once dubbed the funkiest on earth. The one-day festival, Brave New World, at Camden Town's Roundhouse on 22 June, brings to the stage founding band members Tony Allen, Deli Socimi, Bucky Leo and Femi Elias.
Under Fela's direction, Africa 70 came to be regarded as the creators of the Afrobeat genre, when, in the late 1960s, they began fusing styles such as jazz, funk, psychedelic rock, salsa, highlife and traditional Yoruba music within single fluid compositions.
Africa 70 : a Brave New World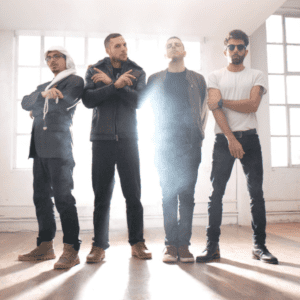 Africa 70 are held to be the first band from the continent to be inspired by the Black Power movement in the States after Fela took the group to Los Angeles in 1969. Here their music, previously of a jazz bent, was completely turned around by the emergent funk sound and its indivisibility from black radicalism. Newly conscious and back in Lagos in 1970, Fela opened the Afrika Shrine nightclub, and with his group started to remake funk's imploration to "party and think". The Afrobeat phenomenon spread rapidly throughout West Africa, with significant scenes becoming established in Mali and Ghana.
By the mid-70s, Africa 70 were enormously popular and their music was speaking openly of corruption in the Nigerian government and Fela was regularly beaten up. But none of this stopped him, as can be seen from the LP sleeve of 1977's Sorrow, Tears and Blood, where he is on stage playing saxophone with his leg in plaster. Despite the relentless and brutal attacks on his person, he survived, and even put himself forward for presidency in the Nigerian elections of 1979, albeit unsuccessfully, but the nickname The President, stuck. He died in 1997 from what is believed to have been an AIDS-related complication.
Fans can expect Fela classics such as Zombie, Water No Get Enemy and Upside Down and a whole lot more.
The event has been put together by London new world music festival organisers Brave New World and also features Fela's son Seun Kuti and his group Egypt 80. They will showcase their Grammy-nominated album Black Times.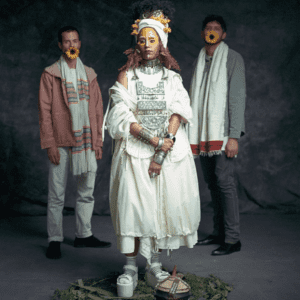 47 Soul and Hejira
Two more acts of note are Palestinian band 47 Soul and London-based Hejira. 47 Soul are credited with the invention of a genre, 'Shamstep', which throws together hip hop, electro and rhythms from the Middle East while the lyrics come in English and Arabic. Hejira anchor their soulful tunes in reggae and Afrobeat grooves.
Such a party could not be without its DJs and some of today's foremost Afro-related labels such as Soundway and Awesome Tapes From Africa will be spinning vinyl on the Roundhouse terrace. In the basement, London's Soundway will exhibit their striking album artwork and throughout the day revellers can enjoy a variety of soul-food and craft beer pop-ups.
---
Where and when is Brave New World
On 22 June, 2019 at Roundhouse, Chalk Farm Road, Camden Town, London.
---
To get tickets
Click here. 
For other events at Roundhouse
Click here.