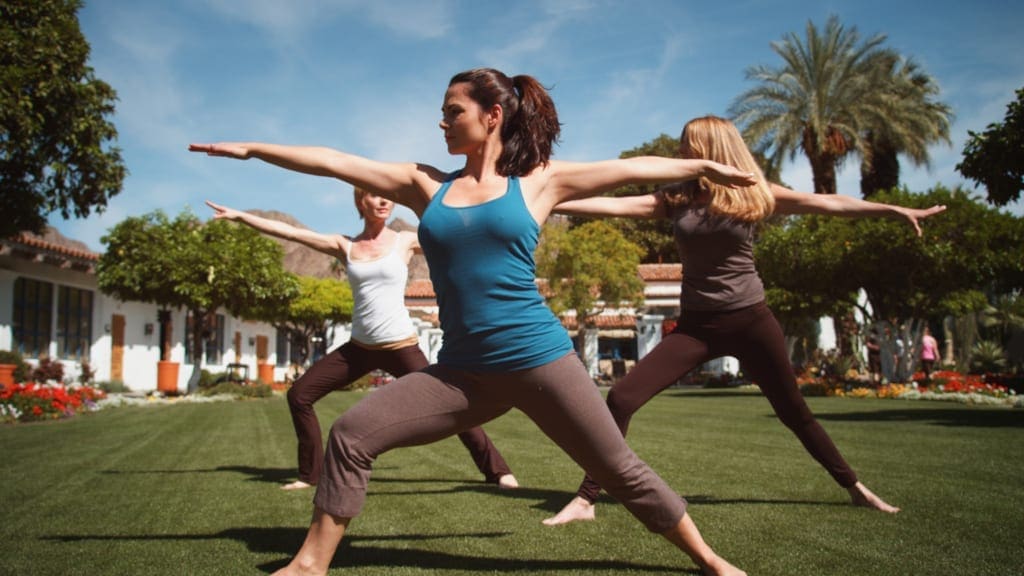 Celebrate International Yoga Day in California
Travel Begins at 40 Editor
Posted on 20th Jun 2019
With 21 June marking International Yoga Day, find your inner Californian Zen and celebrate International Yoga Day at one of these unique yoga experiences throughout the Golden State.
For beer enthusiasts to kitten fanatics, California has a variety to choose from that will inject a little excitement into your yoga practice.
Kitten Yoga in Santa Barbara
Purr-fect your yoga poses at Cat Therapy, Santa Barbara's only cat café. No matter your level you can enjoy a 60-minute gentle yoga and deep stretching class, followed by a 30-minute cat cuddle session, where participants can play and cuddle any remaining worries away. The cost of the class goes towards helping rescued cats. Forget the downward dog and channel your inner cat stretch. Minimum contribution $10.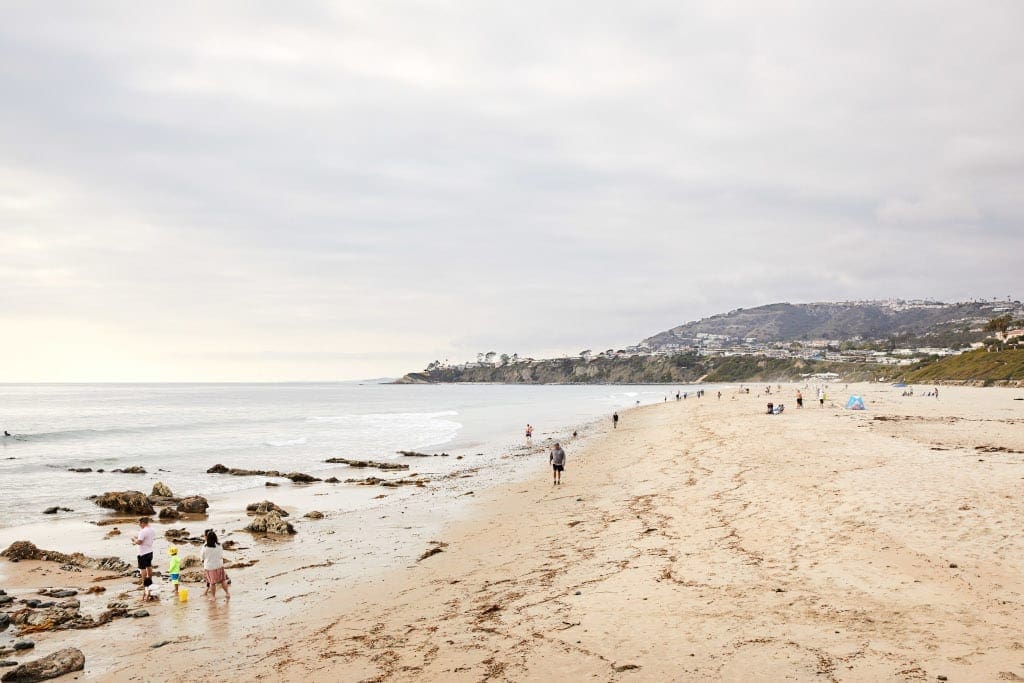 Laughter Yoga in Laguna Beach
Laughter Yoga assembles daily on the sands at the northern most end of Main Beach in Laguna Beach. Enjoy the beach front views and after a few minutes of socialising the group will start by performing some easy stretches, breathing exercises and laughter practices which ends with a healthy guide to relaxation. Led by a certified Laughter Yoga Master, the class encourages people of all ages to attend. There is no need to come prepared with jokes, the idea of the class is to boost moods and creative a sense of happiness. Free.
Beer Yoga in Redding
Both yoga and beer bring joy and relaxation, so why not enjoy both at the same time and find your inner peace. Also known as Pints & Poses, this yoga class at Redding's Wildcard's Brewing House lets visitors enjoy stretching while sipping on a pint. There is no experience necessary, just be prepared to choose from many delicious beers from juicy IPA's to coffee brown ales. From $15.
Yoga under the Stars in Palm Springs
The Ritz-Carlton Spa in Rancho Mirage offers a sensory outdoor detox at sunset with its Serenity under the Stars yoga class. Timed perfectly to the fading sunlight, you'll experience sunset colours coming to life over the Santa Rosa Mountain Ranges. The perfect place to hit the reset button, this yoga class led by an experienced yogi will leave you feeling at peace under a brilliant canvas of California stars. From $20.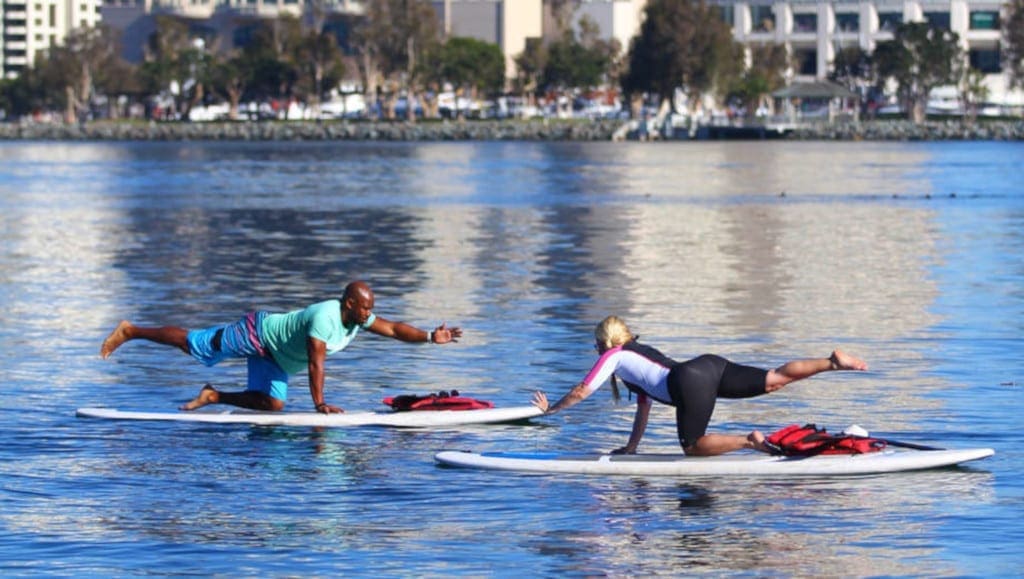 Paddleboard Yoga in Newport Beach
Relax and test your balance on the calm waters of Newport Beach with a Bliss Paddle Yoga session. With no distractions to disturb your inner peace, yogis can practice balancing and breathing with knowledgeable instructors. Against the backdrop of this coastal Californian town, this workout will be good for the mind, body and the soul. From $39.
Storytime yoga in South Lake Tahoe
The yoga in South Lake Tahoe isn't just for adults, there is time to allow the little ones to perfect their downward dogs at Lake Tahoe Yoga. Their Happy Hour Yoga class for adults runs parallel with Yoga Storytime for kids, so find your Zen while the children interact through story and play, and be impressed as they learn about yoga asana, breathing and philosophy. From $17 per person.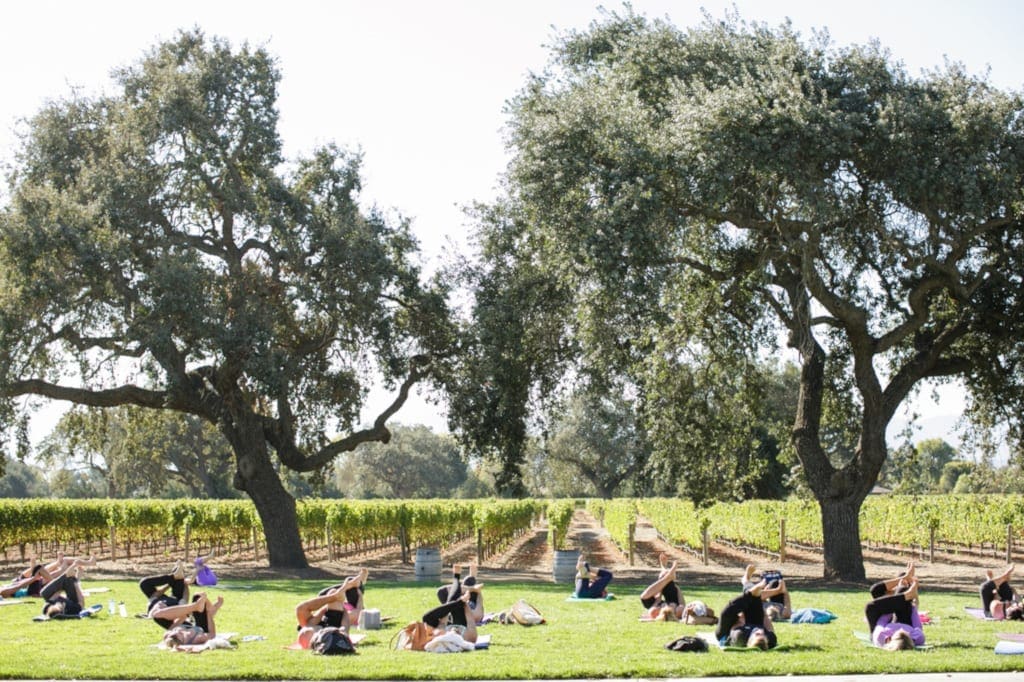 Vineyard yoga near Santa Barbara
Vineyard Yoga SYV offers yoga enthusiasts an unforgettable experience in the Santa Ynez Valley; a class taken to the backdrop of rolling hills and miles of grapevines followed by a flight of wines. As the yoga opens up the senses, yogis can apparently experience the wine more deeply and enjoy the post-workout tipple. From $25 per person.
Aerial yoga in SLO CAL (San Luis Obispo County)
Slow is good for the soul, so head to SLO Yoga Center in San Luis Obispo County and reach for the skies with an aerial yoga class. Hang from the ceiling in individual hammocks and build upon your strength and your flexibility. SLO CAL is as far as you can get from the fast-paced city life, so leave the noise and chaos behind and simply, SLO down. From $18 per person.
---
For further information, please visit www.visitcalifornia.co.uk
Travel Begins at 40 Editor
Travel articles, news, special offers, festivals and events from the Travel Begins at 40 Editorial team and our global network of travel industry contributors.
Upcoming Events

Subscribe to our newsletter