Twinpalms MontAzure Opens in Phuket
James Clark
Posted on 8th Aug 2019
The Twinpalms MontAzure looks set to lift the accommodation options on the Thai island of Phuket to another level, writes James Clark.
If you're looking for an upmarket Thai island experience with marvellous friendly resorts, superb yachts, and cocktails at glamorous beach clubs – then Phuket is the number one choice.
Located on the country's enchanting Andaman Sea. Thailand's largest island is just a short flight from Bangkok. Take a moment and visualise sailing, seafront mansions, relaxation, sunbathing and wandering slowly with the gentle waves under your feet. Phuket really is an island paradise.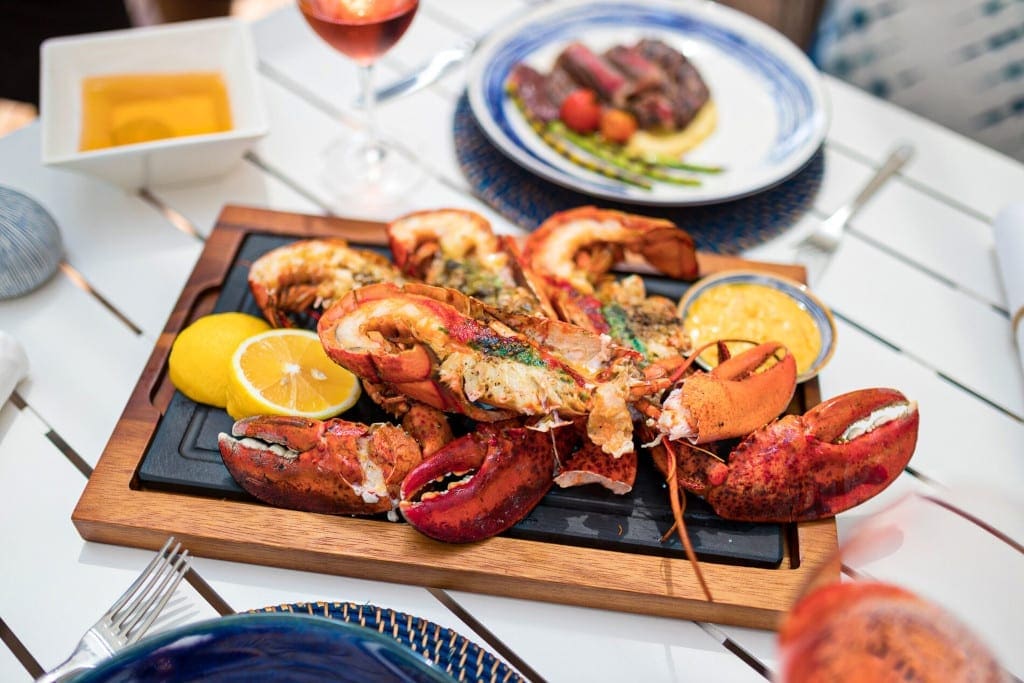 However, Phuket has suffered in recent years and its reputation has been tarnished. It's over-urbanised in certain areas and the thought of half-naked Brits and Russians staggering from one cheap bar to another in Patong is enough to make many of us shudder. But trust me when I say that an area called Millionaire's Mile is where picture postcard dreams are made of.
Twinpalms MontAzure, Kamala Beach
The new opening along Millionaire's Mile is Twinpalms MontAzure on Phuket's Kamala Beach. Hundreds of guests attended the invite only opening party and it seemed like everyone who was anyone was at the sensational event. The night was a massive success and attended by speakers and celebrities from all over Thailand, including the '798 Cello Duet' from Bangkok, who captivated everyone with their bass instruments.
"We are delighted to be bringing the Twinpalms finesse and lifestyle ethos to the MontAzure complex. "Once completed this area will be a destination within a destination island and we are proud of being the first completed project within MontAzure, " said Olivier Gibaud, Area General Manager of Twinpalms Hotels & Resorts.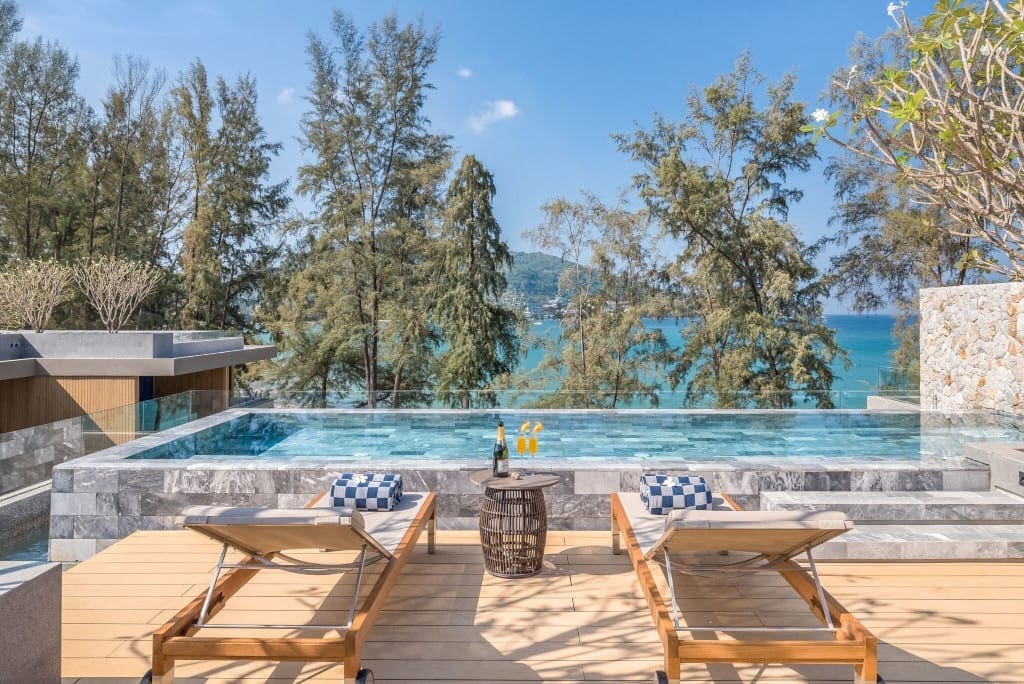 The 46 suites come with either a single or two bedrooms, with attached living and dining spaces, and kitchens, as well as Nespresso coffee machines.
The penthouses include private roof pool and wine cellar. The Azure Seaview Penthouse's rooftop terrace overlooking the ocean is the ideal spot for a private afternoon in the sun.
---
Learn about the fight against plastic going on in Phuket.
---
Shimmer Beachfront Restaurant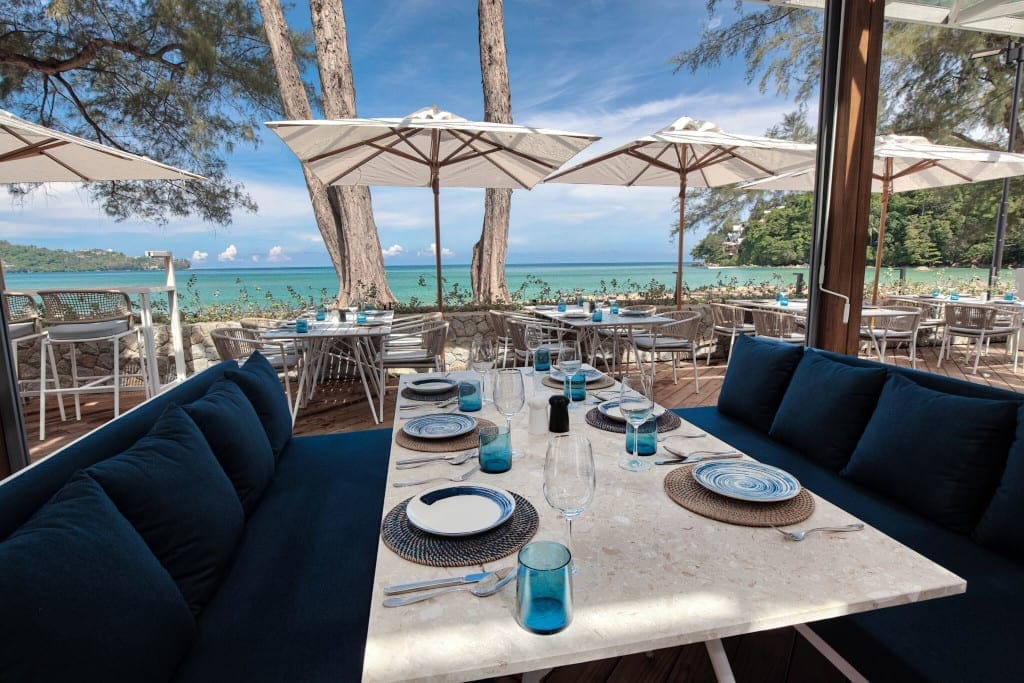 The property's in-house Shimmer Beachfront Restaurant serves traditional southern Thai dishes and has a spectacular Saturday brunch, where cuisine may be ordered to your table, allowing for pure relaxation, while the HQ Beach Lounge next door offers food, wine, beer, cocktails and soul music. Both come with stunning sea views.
If drinking and dancing until late is more your style you can grab the complimentary short shuttle service to Catch Beach Club and when you're ready to call it a night, they'll bring you back again.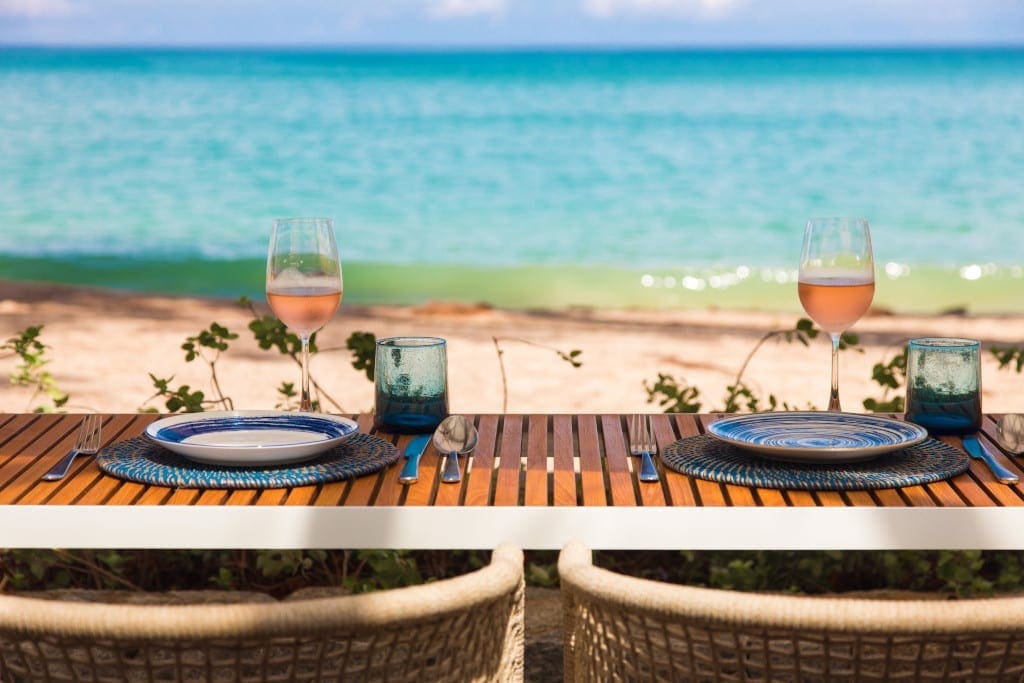 Exploring the regions limestone clad seascapes and pretty islands is also highly recommended and private charters on Andaman Cruises, owned by Twinpalms, ensure exclusivity and the freedom to explore the beauty of this area by sea.
We are predicting that Twinpalms new venture to be a massive success with those wanting to get away from the hustle and bustle of city life and indulge in one of Asia's most intuitive lifestyle brands.
---
If going to Thailand on holiday, make sure you go to one of the country's great, colourful festivals. Explore our Festivals in Thailand page to see what's on while you are there.
---
Twinpalms MontAzure
129/86 Kamala Beach Road, Kathu, Phuket 83150, Thailand
T: +66 76 684 368
W: here.
James Clark
James Clark is a UK-based travel writer specialising in adventure and the great outdoors.