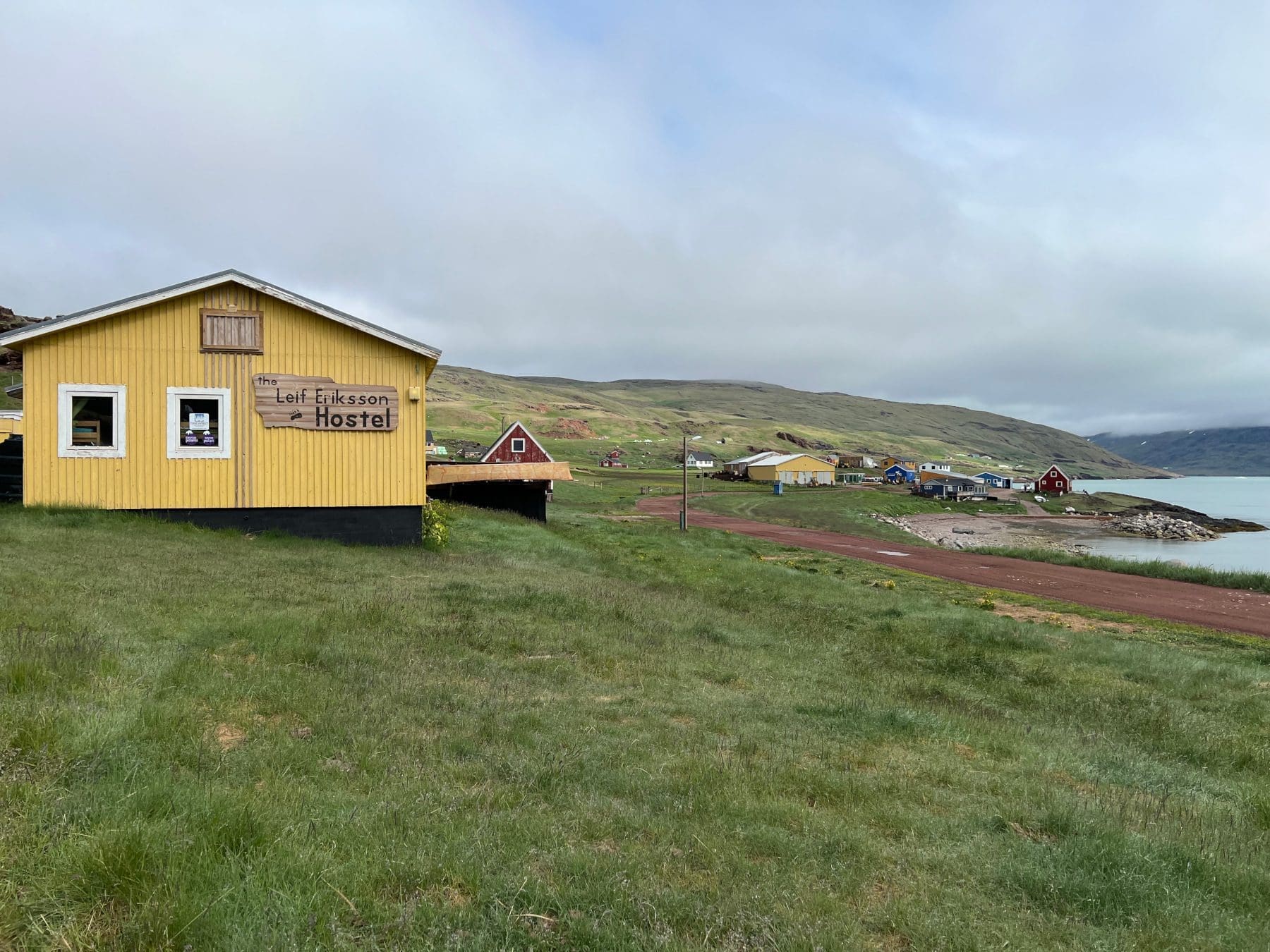 Breaking Barriers: Female Adventure Holidays in Greenland
Travel Begins at 40 Editor
Posted on 6th Jul 2023
Adventure travel, particularly outdoor exploration, was once considered a male-dominated pursuit. However, in recent years there has been a significant gender shift in this area. One of the great developments in this industry is the rise of adventure travel companies providing women of all ages with a safe and encouraging environment in which to pursue their love of outdoor travel and adventure. Have you considered female adventure holidays in Greenland?
Operating tours in all parts of the world, these companies offer a unique experience for women to challenge themselves and each other in small and supportive groups. The tours are often challenging, but the rewards are immense. The experiences offer personal growth, empowerment, and lifelong friendships formed along the way. The landscape of outdoor exploration is most certainly changing, and women are leading the way.
Through its hiking and kayaking tour in Greenland, Adventures in Good Company (AGC) is one such tour company helping women rediscover not just a love of adventure, but also themselves.
Exploring the Beauty of Greenland
Greenland, the least populated and one of the wildest countries on Earth, is something completely different from a travel point of view. The natural landscape is a huge part of its appeal, with beautiful mountains, the lush greenery of its meadows, all encompassed in an Arctic setting that has to be seen to be believed. Quite simply, it's not a place for the faint-hearted.
Its story dates back to the times of the Vikings and Inuit communities who made their way in this seemingly uninhabitable landscape. So, if you're considering a tour to Greenland, you can expect to encounter a lot of history and an incredible amount of stunning beauty. For example, hiking through the lush wilderness and kayaking among Greenland's icebergs are just a couple of the experiences you can enjoy.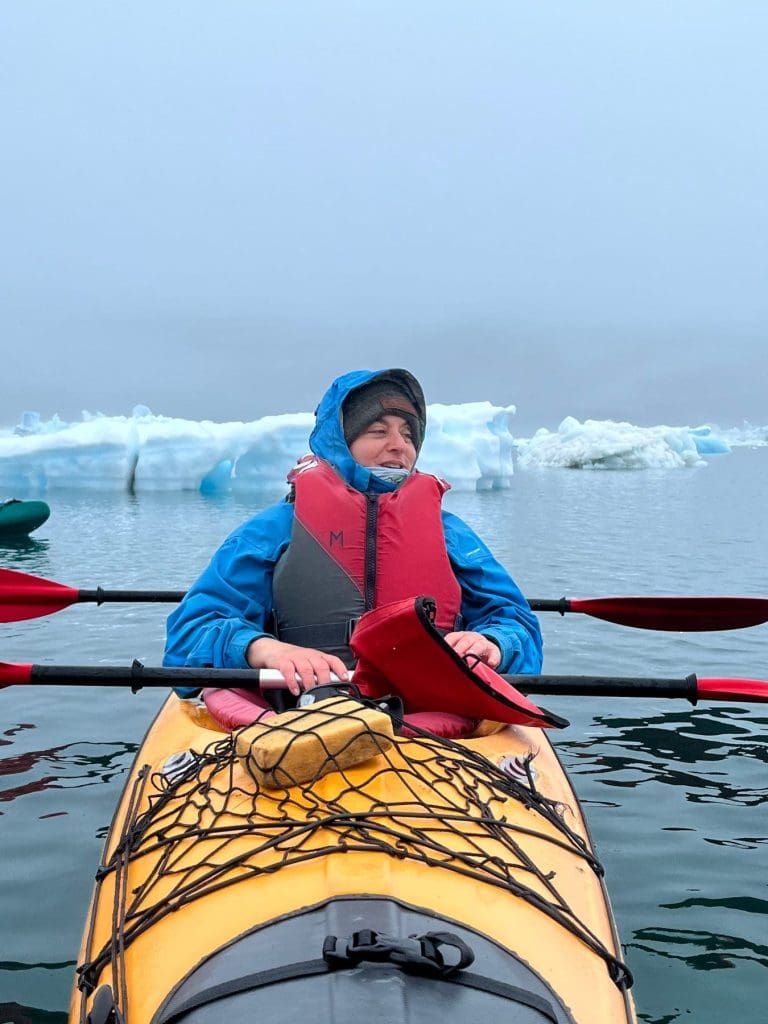 Female Adventure Holidays in Greenland
There are a lot of misconceptions about women's travel and in particular women-only tour groups. One of those misconceptions is that such tours are more about relaxation than adventure, but experiencing a Greenland hiking and kayaking adventure turns that narrative on its head.
This remote wonderland combines stunning landscapes and once-in-a-lifetime experiences with a challenging physical journey where women can test themselves against the elements. Of course, all such tours should include experienced tour guides, because safety is paramount, but that doesn't take away from the sense of adventure.
A Greenland tour includes exhilarating hikes through rugged mountain trails, where participants can appreciate an incredible view of Greenland's fjords and icebergs. But these women adventurers aren't just here to look. The kayaking stage of the journey takes travellers on a surreal expedition amongst the icebergs in Sermilik Fjord.  
Participants also get to enjoy a range of varied accommodation, from hotels and hostels to incredible geodesic domes at the Glacier Base Camp. The authentic camping experience combined with the comfort of nearby hotels and hostels provides the perfect setting for this amazing trip.
The physical challenges of this tour are also combined with plenty of opportunities for self-discovery, with participants often describing these trips as life-changing.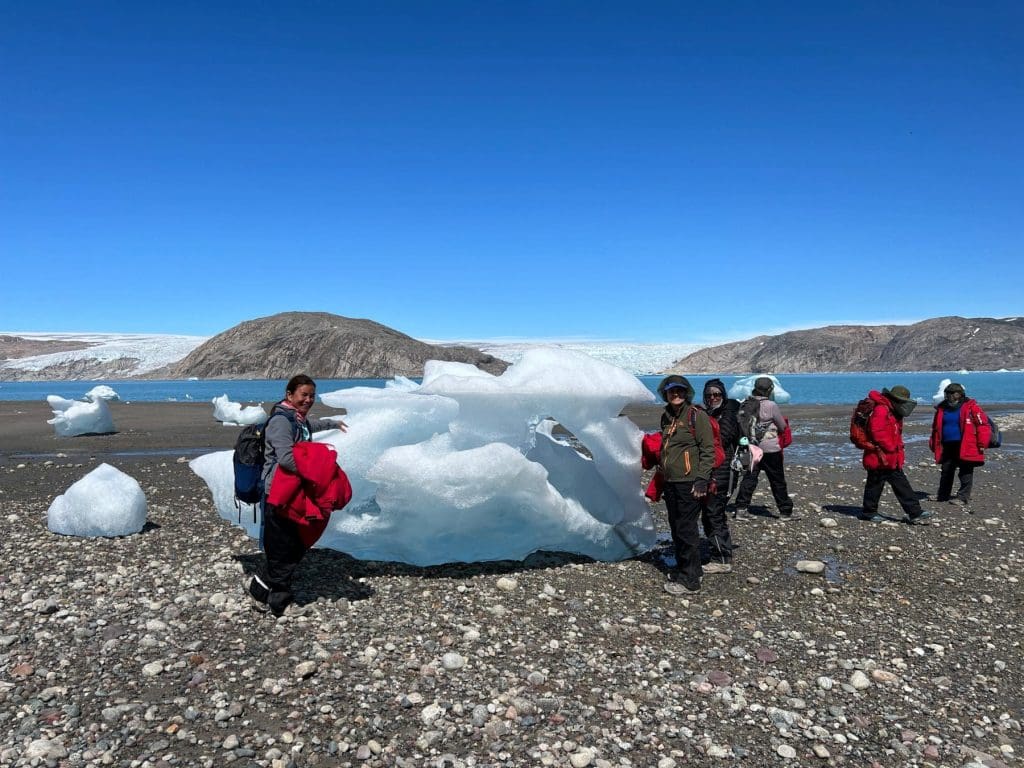 Developing Bonds and Lifelong Friendships
Adventure travel for women isn't all about pushing yourself to the extreme. In fact, that's often not the case at all on women-only tours. Every trip is rated differently in terms of the fitness requirements. But a common thread through all women-only tours is the ability to form friendships that can last a lifetime.
Many participants on these tours are solo travellers who find a kind of sisterhood through shared experiences. Women-only adventure travel isn't about outdoing each other, because there is always an acceptance that everybody brings their own unique strengths to the table. The small group sizes and supportive nature of each tour give women a chance to bond without being hampered by the traditional gender roles they may experience back at home. As a result, many participants develop friendships that last long after the tour is finished.
Cultural Learning Like No Other
Every place on earth has its own unique history and Greenland is certainly no different. Unlike traditional 'adventure travel' where the emphasis is often more physical, women's adventure travel allows more time for learning. For example, Greenland's unusual history gives people an opportunity to learn about Viking history and also the culture of the country's current Inuit inhabitants. 
Interestingly, Greenland tours often focus on connecting or reconnecting with nature as a means to enrich the soul. Greenland, perhaps, is one of the most immersive parts of the world in this respect, because of the historical and current connection that its people have with the land around them. Life isn't easy in Greenland, and adventurers to the region develop a deep sense of appreciation for the resilience of those living there. While many participants struggle to find one thing they love most about a visit to Greenland, the community connections and cultural learning are always a high point.
Experience a Land of Natural Wonders
When many people think about travel, and specifically the amazing landmarks they want to see, they are often made by humans. The Eiffel Tower, the Colosseum, and indeed most of Europe's incredible architecture. But Greenland's stunning landscape offers wonders that are perhaps even more impressive because they're all natural.
The enormous glaciers are something not many people get to experience, with their rich blue tinge creating a view that hardly looks real. Touring Greenland gives visitors the opportunity to camp opposite one of these glaciers and witness its beauty from close by. Combine that with the mesmerising Northern Lights lighting up the landscape, and you get a truly unforgettable experience.
Overall, the untouched wonders of Greenland are on display for all to see, but it takes an adventurous spirit to get there. Fortunately, that spirit is alive in all women who are ready to expand their horizons and experience something amazing.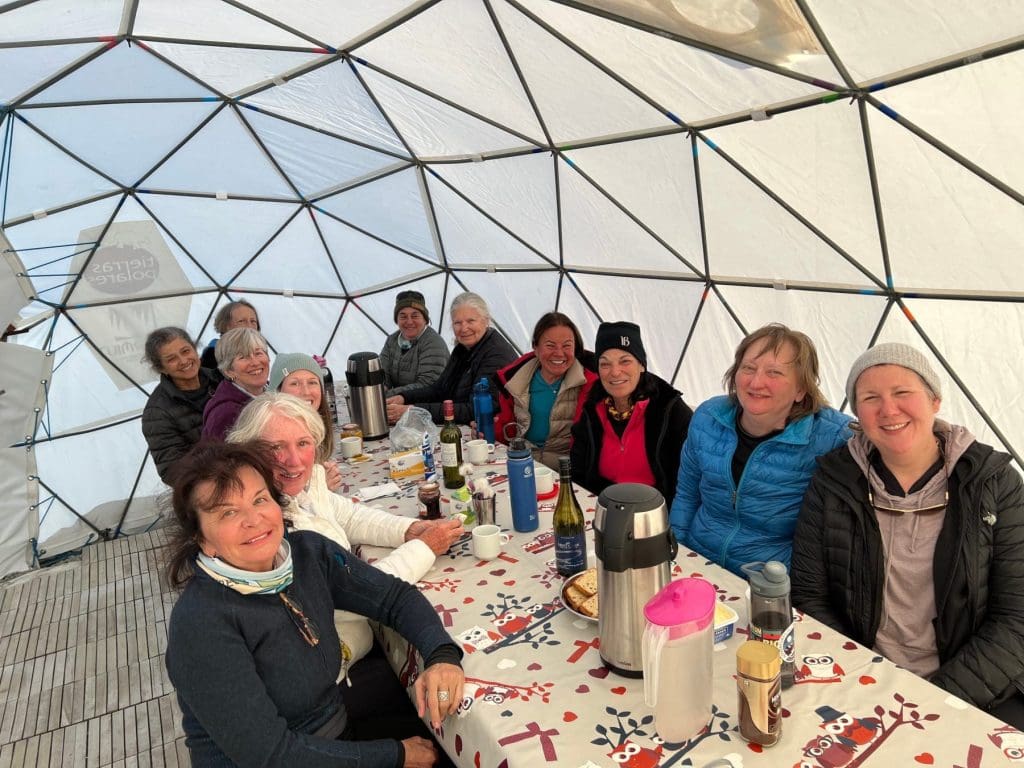 Female Adventure Holidays in Greenland: Preparing for Adventure
While there is certainly a deeply personal aspect to all female-only tours, the physical component also can't be ignored. Rather than being a deterrent, physical preparation is something that women can embrace wholly, challenging themselves before they even set off on their adventure.
All tours are rated differently, thus giving women of all ages and physical capabilities a chance to explore amazing parts of the world. The Greenland tour specifically is rated three, meaning a certain level of physical fitness is required. Aerobic conditioning in the form of hill walking, jogging, cross-country skiing or stair-stepping for a duration of 30-45 minutes at least four times a week is required.
The great thing about these requirements is that each small group finds themselves fully capable of completing all aspects of the tour. Nobody is left behind, and importantly, nobody is made to feel like any less of an adventurer. Plus, when exploring rugged landscapes such as Greenland, safety is obviously a number one priority, and the physical requirements allow everybody to enjoy the full extent of the experience together.
Empowerment, Self-discovery, and Unforgettable Experiences
Adventure travel is no longer just a man's world. Women are leading a huge revolution in travel trends, with more and more adventurous women wanting to break free of gender roles and experience everything the world has to offer.
Adventures in Good Company creates the perfect platform for this, with supportive groups designed to foster a sense of sisterhood, personal growth and community. Whether you want to explore the magic of Greenland, hike in Guyana or adventure through Patagonia, there is something for women from all walks of life.
Is it time to let your adventurous spirit free? Then, why not travel to Greenland?
---
Female Adventure Holidays in Greenland
To discover more about female adventure Greenland holidays, contact Adventures in Good Company.
Travel Begins at 40 Editor
Travel articles, news, special offers, festivals and events from the Travel Begins at 40 Editorial team and our global network of travel industry contributors.