Festival of the Candelaria (La Fiesta de la Candelaria)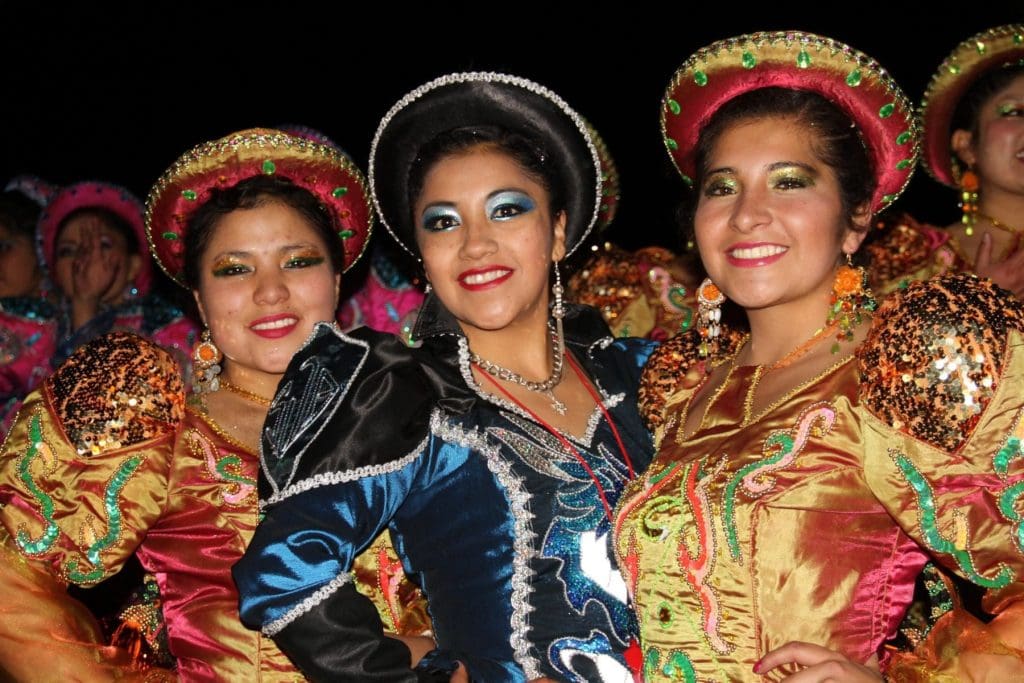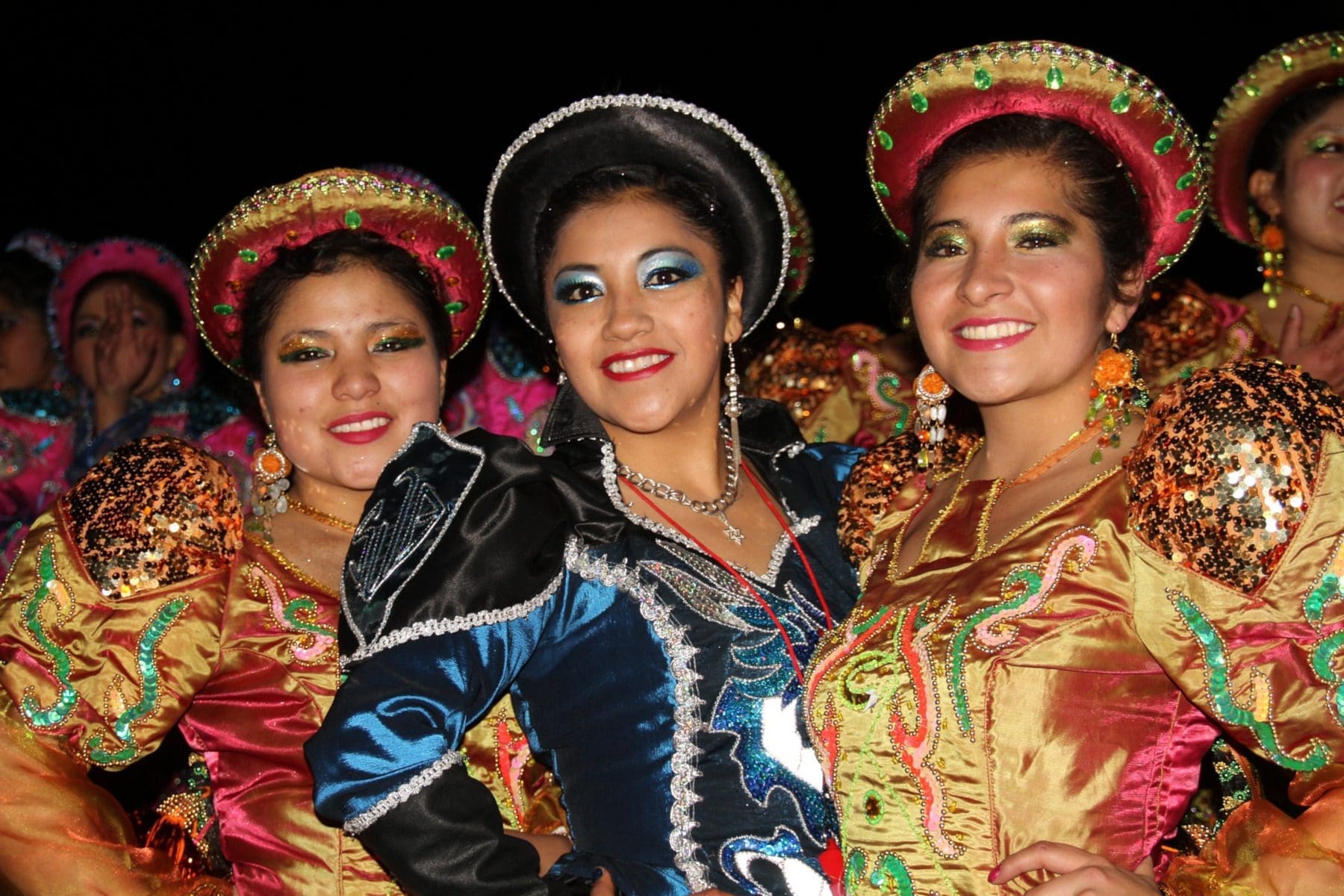 Every February the streets of Puno are swamped in an explosion of colour and filled with music and dancing, which combine into one of Peru's greatest public events – Festival of the Candelaria (La Fiesta de la Candelaria). A further draw is that Puno sits on the western shore of the radiantly blue Lake Titicaca, which just adds more reasons to stay a while longer.
History of the Festival
The Virgin of the Candelaria, or "Mamacha", is the patron saint of Puno, a small city of about 140,000 in the south of Peru. Her statue leads a procession from the Church of Saint John the Baptist, but many other cultural events run in parallel with this. This tradition began in 1781 and since 2003 has been declared an essential part of Peru's cultural heritage.
When is the Fiesta de la Candelaria?
The festival is held in February. In 2023 it will be on 2 February, but there is much music and dancing before and after that one day. In total, the celebrations last about two weeks.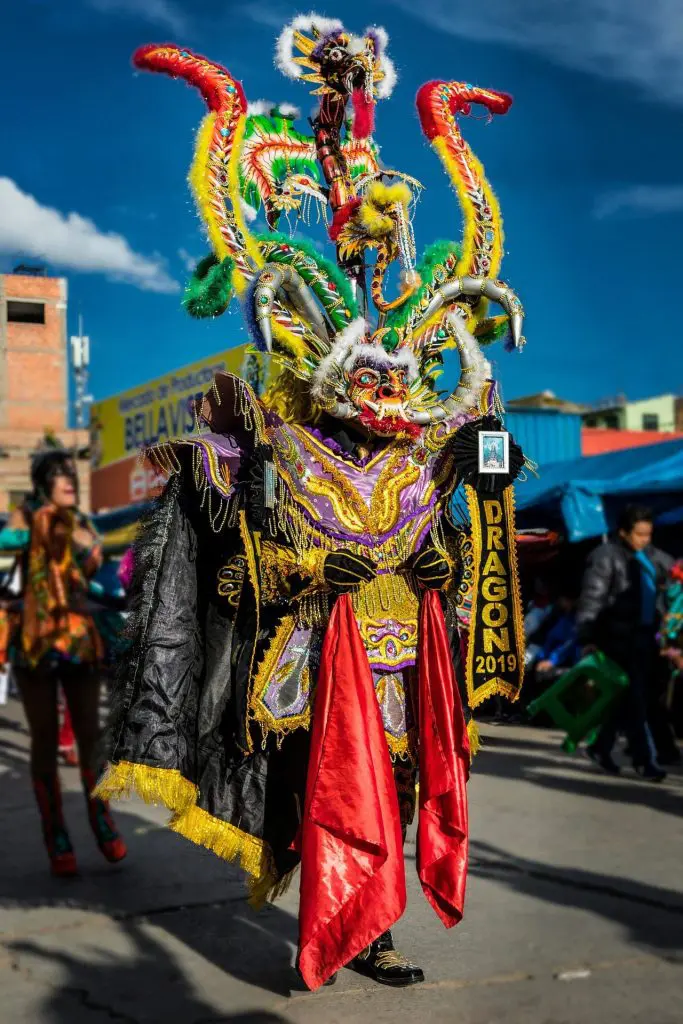 What to Expect at the Fiesta de la Candelaria
Watch out for the beautiful flower carpets, but remember to photograph them before the procession arrives. There will be stages set up in the streets of the city centre with bands and accompanying dancers, or a separate march of musicians. You will also see representations of "Mamacha". Typically she will be wearing elaborately decorated clothing, carrying baby Jesus in her left hand and a basket in her right.
Though the festival is Christian in nature, it does have roots that date back to pre-colonial times. Expect to see many members of the Quechua and Aymara communities dressed in traditional clothing enjoying their own rituals, music and dance.
Also, take a moment to try local dishes, such as chairo, a thick lamb, potato and vegetable soup; fried trout; or canchaco, marinated lamb.
It will be cold, so bring appropriate clothing.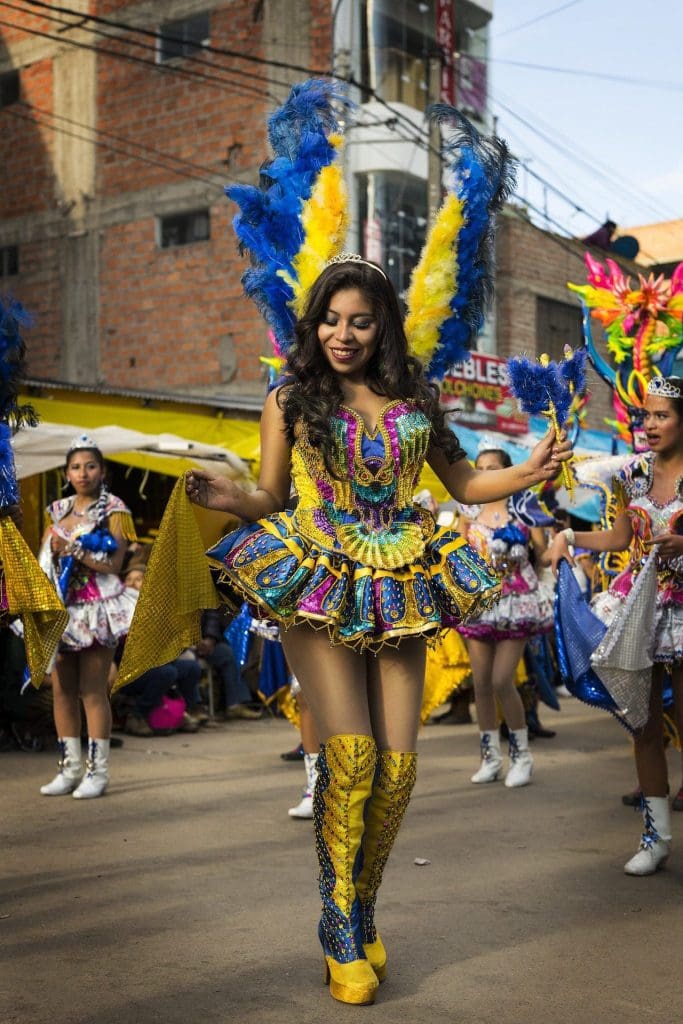 Where is the Festival of the Candelaria?
Puno, Peru. The procession begins at the Church of San Juan Bautista, but much will be happening in the streets of the city centre and the central square, the Plaza de las Armas. There are separate dance competitions at the Torres Belon Stadium.
On the ground, there is an official tourist office at the bus terminal, you could also visit the local tourist agencies such as Turismo Puno on Avenida El Sol 821.
---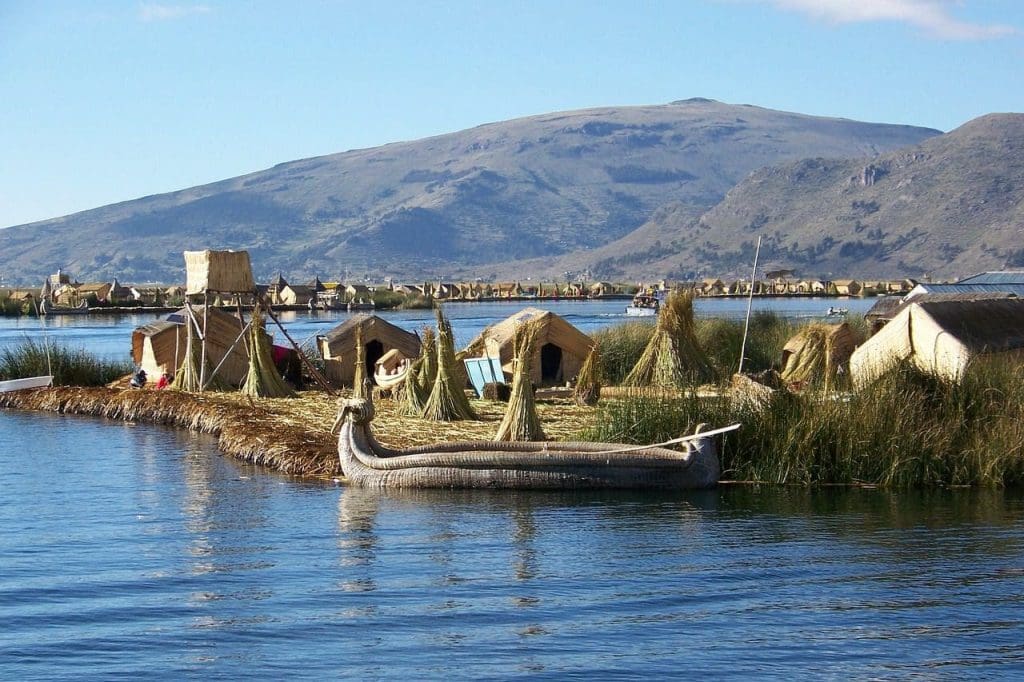 Things To Do in Puno and on Lake Titicaca
Visit Puno Park, near the Plaza de las Armas, and also the cathedral. To look down on the city, climb Condor Hill.  The Carlos Dreyer museum contains archaeological artefacts. Nearby are the funerary towers of Sillustani, which have great views over the bleak Altiplano landscape. Heading south, towards Bolivia are the stone carvings of the Portal of Aramu Muru
Lake Titicacac is a national reserve and currently under consideration as a UNESCO World Heritage site. In Incan tradition the god Viracocha emerged from the water and created the Sun and the Moon. Places to visit include the Uros Islands, made from reed; and Taquile, famous for its woven fabrics. Lake Titicaca is particularly picturesque at sunrise and sunset.
Flights to Peru and Puno
As time of writing there are no direct flights from London to Lima. British Airways and Iberia fly via Madrid. According to Skyscanner the Iberia flight is the Greener Choice, emitting less CO2. Another possibility is to fly with Avianca and change in Bogota.
From the US, Latam Airlines flies direct from Miami to Lima. From New York, Avianca offers a change in Bogota, whereas with Aeromexico from Los Angeles or Houston, you change in Mexico City.
A domestic flight from Lima to Puno takes about 1 hour 40 minutes. The bus from Lima to Puno takes about 21 hours with a change in Arequipa.
Accommodation in Puno
To find the best accommodation in Puno, as well as international flights, please search via our comparison engine, which scans all the major booking sites so you don't have to.
Try our booking portal which searches all the main sites to find you the best deal:
---
More information on the Festival of the Candelaria
To discover more about Puno click here https://www.peru.travel/en/destinations/puno
More Things to do on and around Lake Titicaca
Details
Date:

February 2

Event Categories:

Topics:
Mike East
Mike began his career in travel writing by going overseas during his holidays and writing his own guide. He then sent this manuscript off to a range of travel guide companies and got a range of rejection letters — all except one. Getting a contract to write for Roger Lascelles Publications on the Caribbean islands of Trinidad and Tobago and The Bahamas was how his career began. With this opportunity came other pieces for British magazines and The Sunday Telegraph.