The 20 Coolest Places to Stay in the UK
Travel Begins at 40 Editor
Posted on 18th Jul 2019
The search for the unusual in accommodation is definitely a growing travel trend. If you are looking for to the go to website for finding these hidden gems, then look no further than CoolStays. It has more than 1,600 hand-picked, extraordinary places to stay. Each offering something truly quirky, noteworthy or stylish.
Accommodation includes glamping options such as gypsy caravans, shepherds huts, tipis, yurts, tents and cabins; luxury tree houses and cave houses; cool conversions such as planes, trains, boats, buses, churches, windmills, lighthouses and deluxe beach huts.
To give you a taster of what's on the site, here are 20 of the most jaw-dropping, unique places to stay in the UK. Give your next holiday some serious wow-factor with one of these weird and wonderful properties.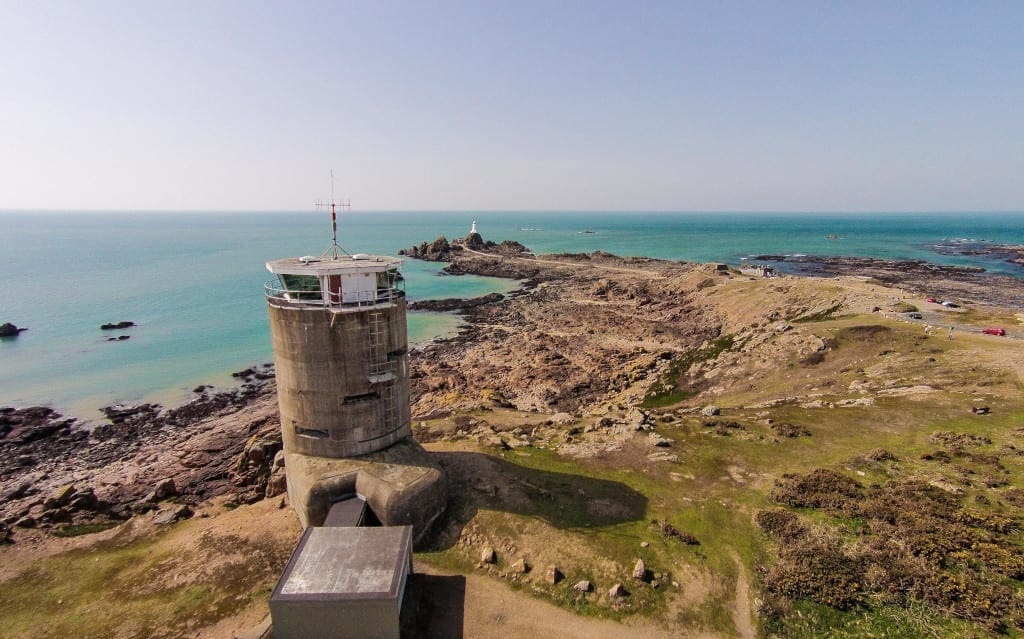 1. Radio Tower in Jersey – This unusual property was built during the Second World War as a radio tower and has been lovingly restored while maintaining the original features. It has fabulous views of the Jersey coast from the incredible observation deck come dining room.
2. The Danish Cabin in Cornwall – This ingeniously-designed cabin gives you a new perspective on a West Country break. It sits on wooden stilts and is accessible via a ladder – high enough to enjoy the view over the trees. A clever piece of engineering, the cabin features folding walls that slide up to allow the outdoors in.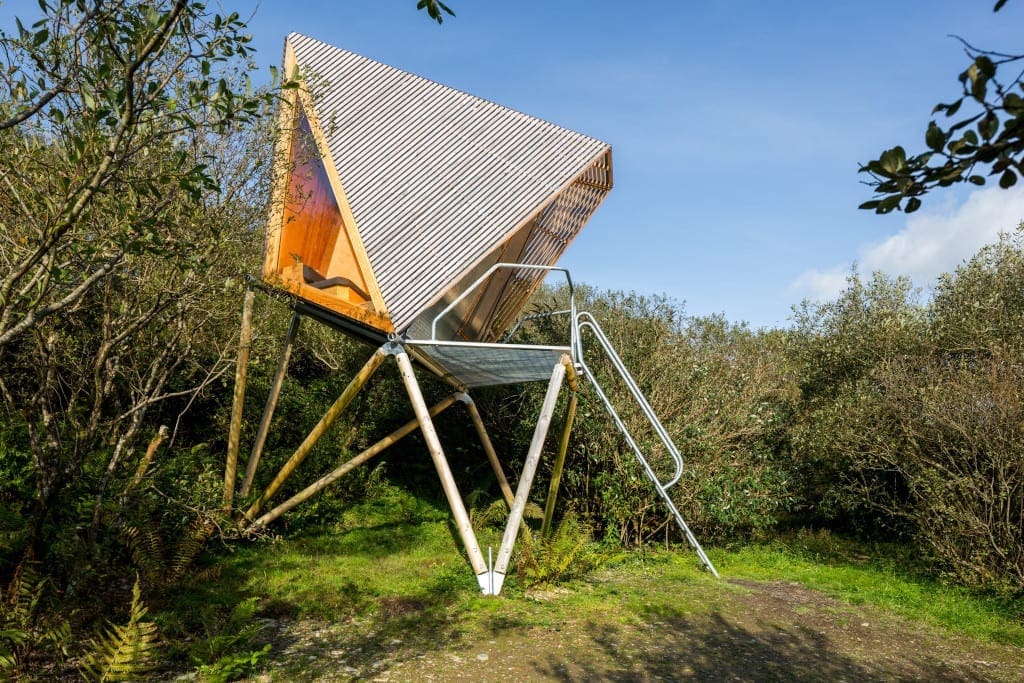 3. Kudhva in Cornwall – Kudhva is a three-legged, asymmetrical hideaway that sits eight feet off the ground. From the outside it's like nothing you've seen before and inside it's totally cosy thanks to luxurious bedding and fabulous fixtures.
4. Treetops Treehouse in Devon – Head into the realms of make-believe with a stay in this fantastical North Devonshire treehouse, built into an ancient oak tree. Lifted straight from the pages of a fairy story, it is a real life treehouse designed for grown up adventures.
5. The Woodsman's Treehouse in Dorest – A jaw-dropping luxury treehouse perched high in the Dorset woodlands, complete with hot tub and sauna. Expertly handcrafted and luxuriously finished, it even has its own open-air tree shower and secret spa hidden on the top deck.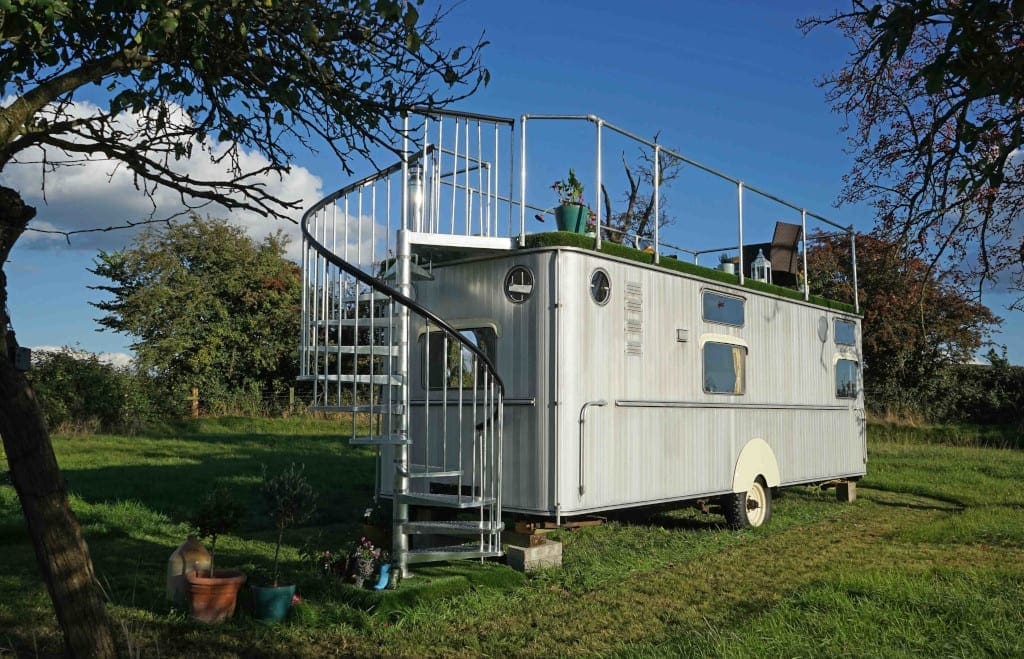 6. Warwick Knight Caravan in Gloucestershire – This super-quirky retro 1950s caravan puts a new spin on family glamping. It's been fully renovated to create a gorgeously cosy place to stay, complete with its own roof garden on the top.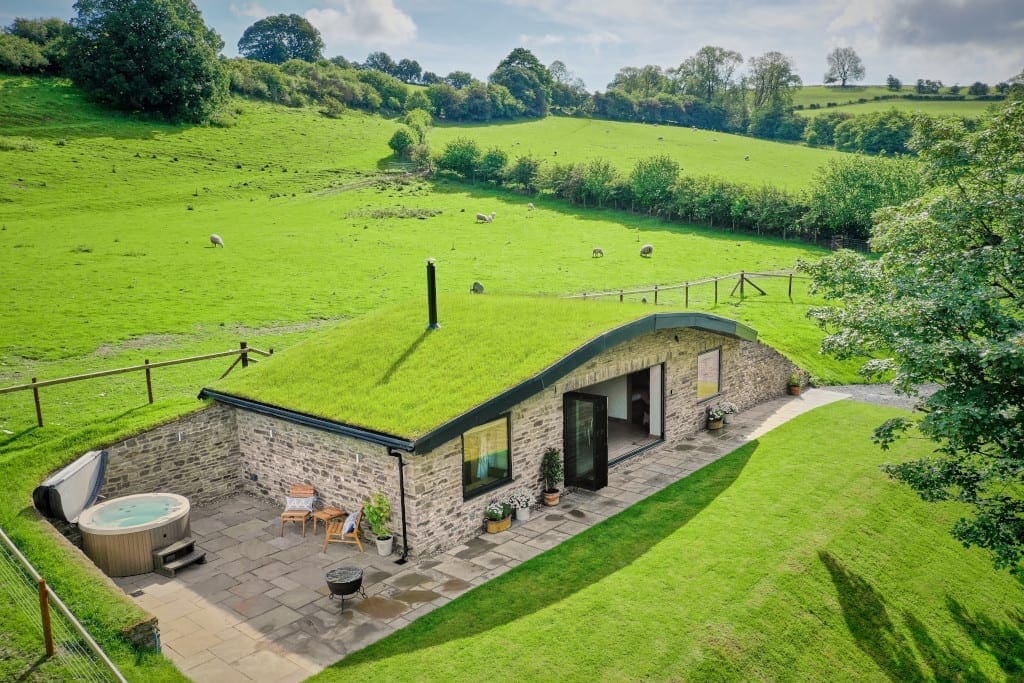 7. The Burrow in Powys – This amazing, unique rural retreat in Powys, Wales blends seamlessly with its surroundings. It's built into the hillside, and even has grass growing on its roof. This property really is remote, and sits down the end of a track, offering you a truly tranquil and quiet spot for your next break.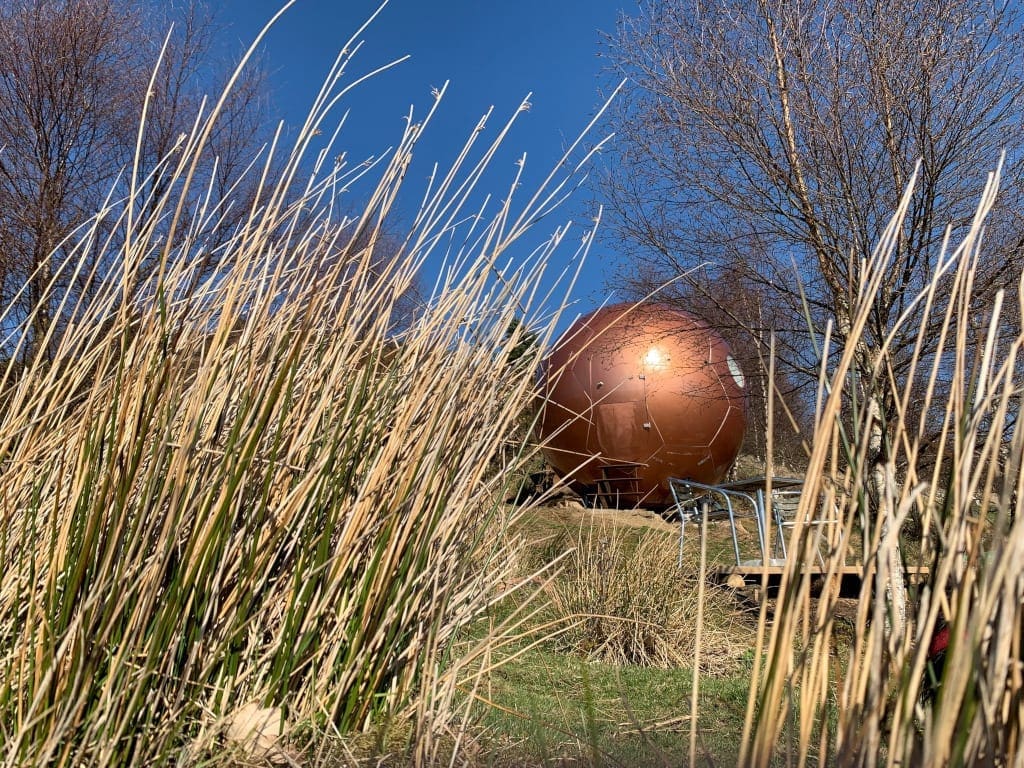 8. Red Kite Conkers in Powys – Off-grid living does not get more cutting edge than these stunning conkers in Powys, Wales. Designed by an aerospace engineer, these state-of-the-art structures do look a little bit like they've come from another planet, but inside they're cosy and also fully sustainable.
9. Coastguard Lookout in Kent – This totally unique 1950s former radar station surely has one of the most spectacular locations in the country, right on Dungeness beach, with vast and uninterrupted sea views. Inside, Coastguard Lookout is warm and welcoming, with underfloor heating to keep you snug on those stormy nights.
10. The Hadlow Tower in Kent – This extraordinary Grade I listed building is your very own fairytale tower. It's the tallest folly in the UK, with 360 degree views across Kent. It's been lovingly restored into a luxurious four bedroom holiday retreat.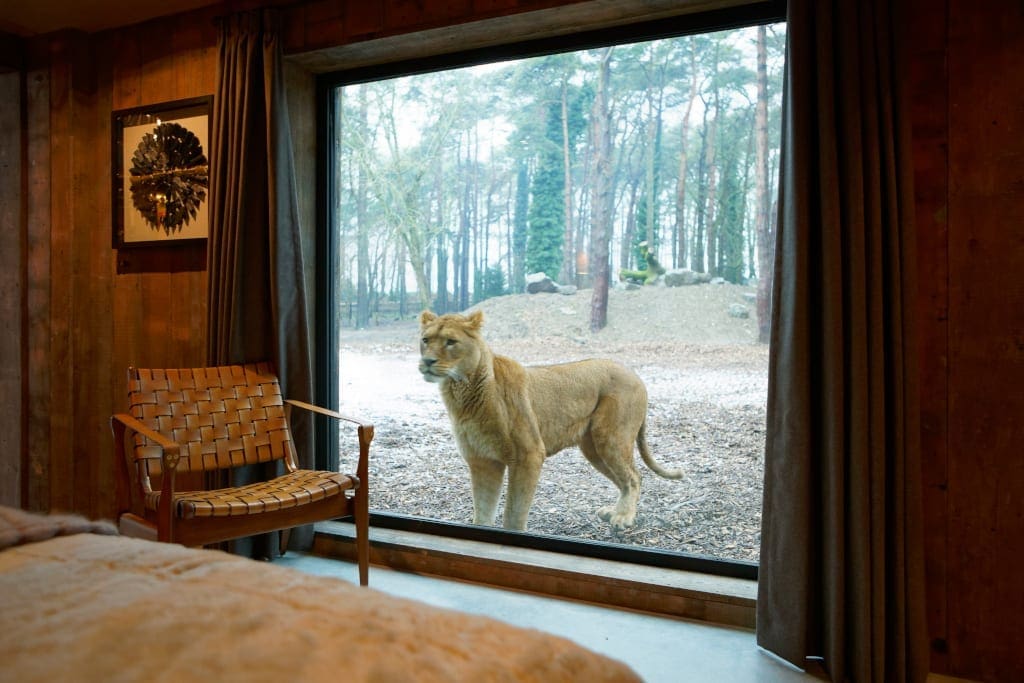 11. Lion Lodge in Kent – The lodges at Lion Lodge are built into the boundary of the lion habitat of a huge 600 acre wildlife reserve in Kent, meaning guests can have the amazing experience of lions peering in through their windows.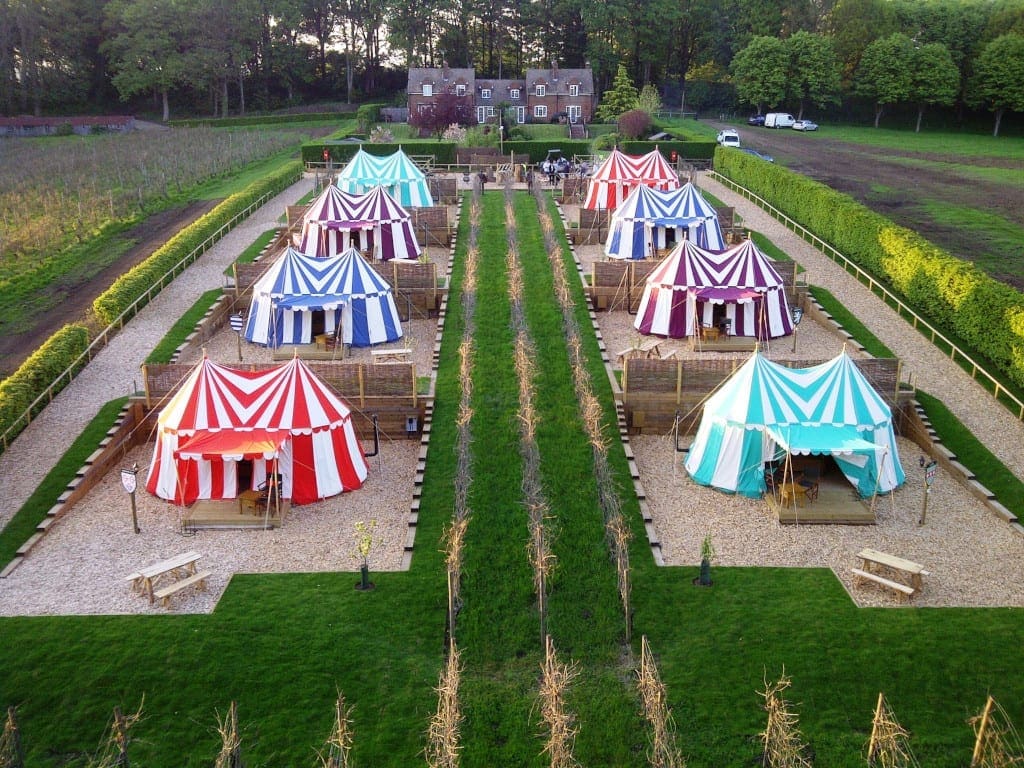 12. Knight's Glamping – Star in your very own legendary knight's tale with a stay at these medieval glamping pavilions on the magnificent Leeds Castle Estate. Hide away with loved ones and live out your own historic romance, indulging in delicious banquets, lazy mornings and days out on the battlements.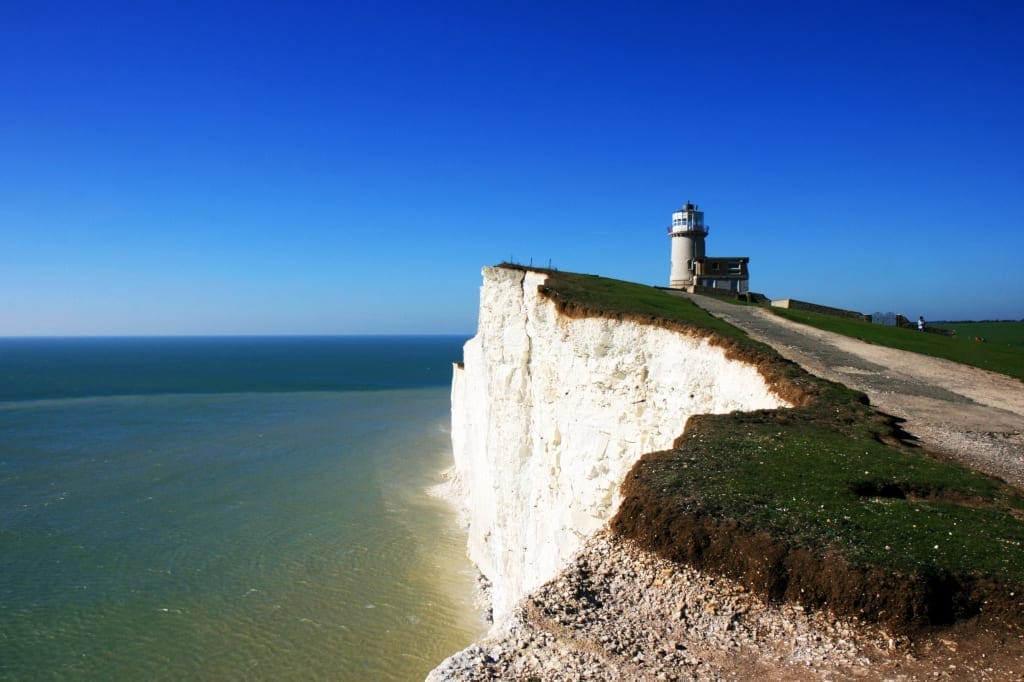 13. Belle Tout Lighthouse in East Sussex – A glorious 19th century lighthouse perched on the pristine chalky white cliffs of Beachy Head, with 360-degree views of the English Channel. Belle Tout mixes modern luxuries with a unique setting quite literally on the very edge of England's south coast.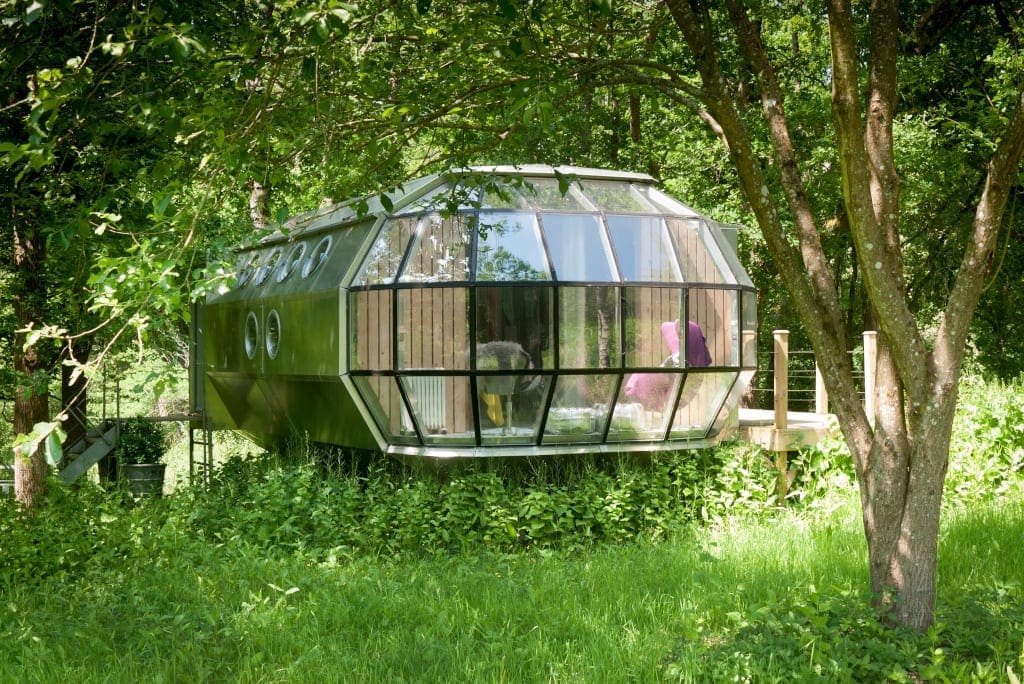 14. Sussex AirShip – Contemporary design meets the beauty of nature at the state-of-the-art Sussex AirShip. This unusual glamping pod sits nestled in private woodland, and its floor to ceiling windows look out across the valley below.
15. The Raft at Chigborough in Essex – a two-storey floating cabin, with floating hot tub alongside – and only birds and fish for neighbours. You access the raft from a floating ferry platform, and a rowing boat is supplied too, giving you full access to the lake.
17. Secret Water in Suffolk (see cover photo) – the first of its kind in the UK, a luxury floating glamping pod. Very cute and stylish, Secret Water comes with complimentary use of a rowing boat or, for the more adventurous, upgrade to a basic sail pack.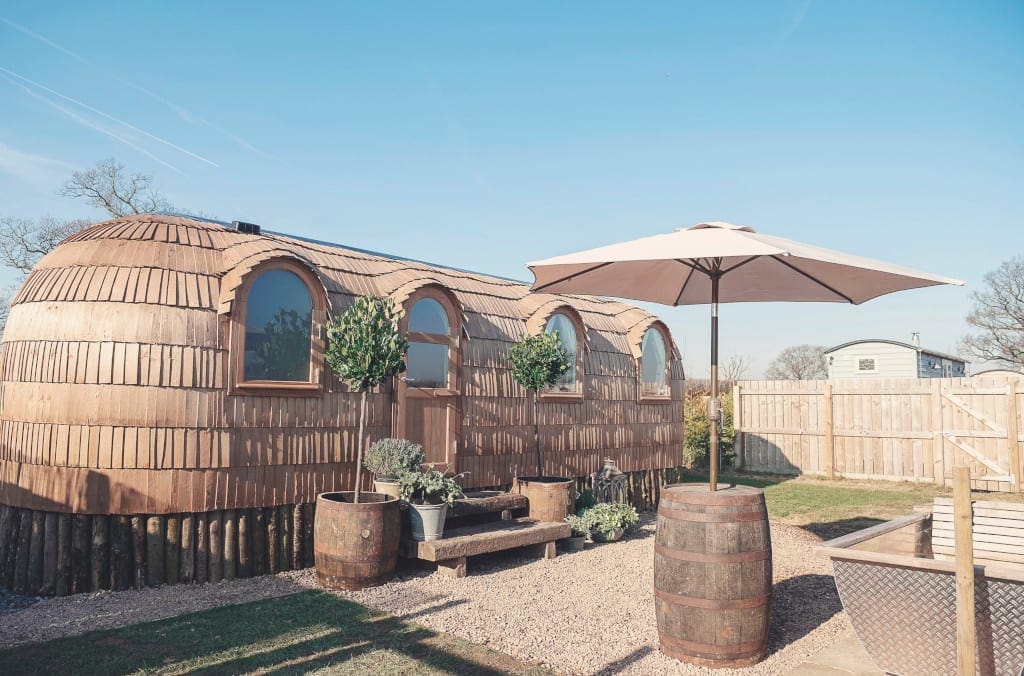 18. Peddero at Waingates Farm Huts in North Yorkshire – Intriguing from the outside, super-cosy inside, Peddero at Waingates Farm Huts is a wooden IgluHut the like of which you may never have seen before. Wonderfully warm and with the luxury of its own wood-burning Japanese hot tub, it's the perfect place to experience beautiful North Yorkshire in irresistibly Instagrammable style.
19. The Brochs of Coigach in The Highlands – The wondrous views of the coast, mountains and wildlife are just part of what makes this pair of roundhouses so special. Set amidst a rugged landscape, the Brochs are recreations of iron age roundhouses, but complete with modern luxuries.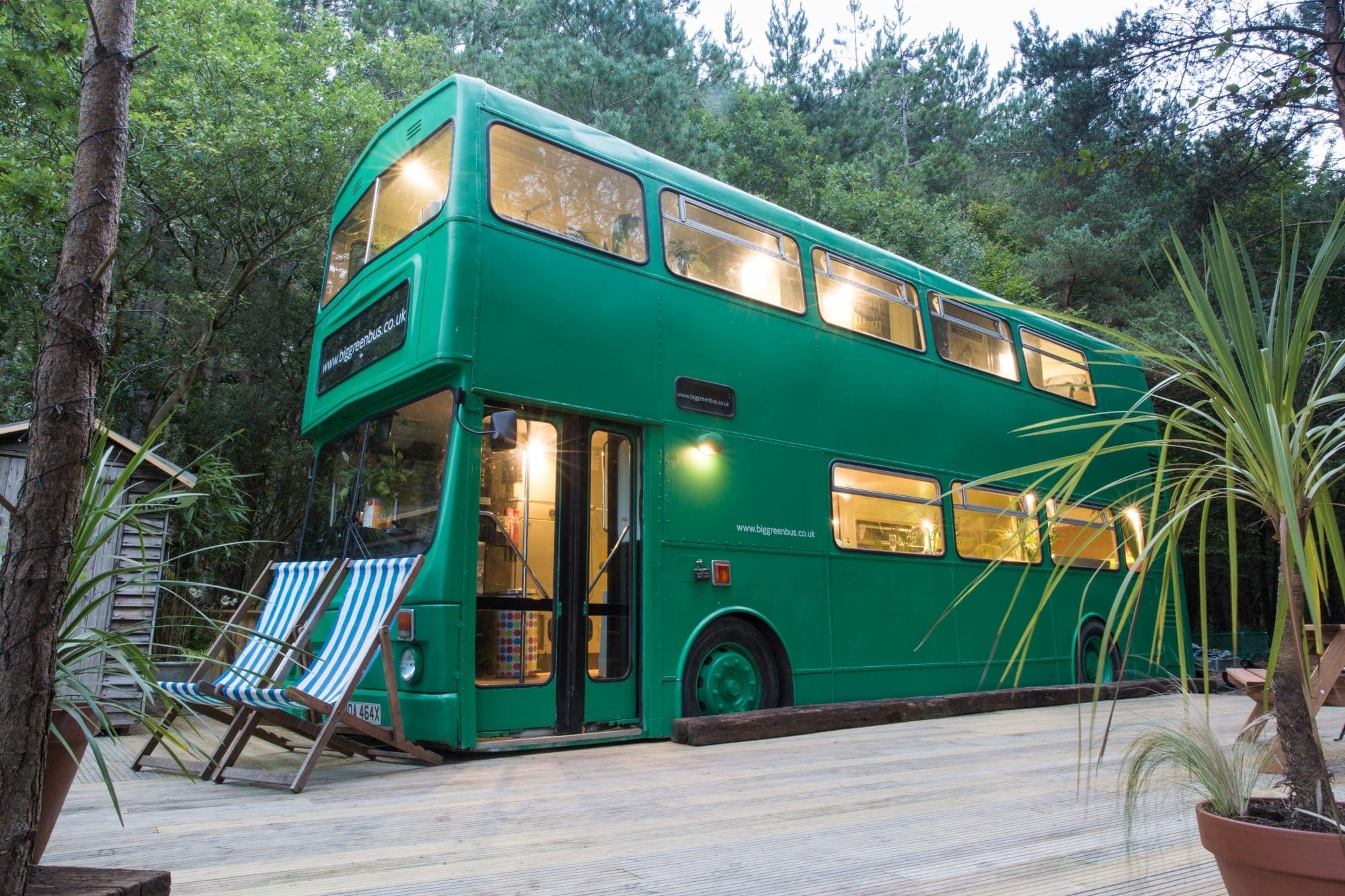 20. Big Green Bus in East Sussex – Big Green Bus is the ultimate get away from it all – glamorous camping in a cool bus conversion surrounded by nature
---
If these have inspired you, then do check out the full collection here https://www.coolstays.com/inspiration/Quirky
Travel Begins at 40 Editor
Travel articles, news, special offers, festivals and events from the Travel Begins at 40 Editorial team and our global network of travel industry contributors.