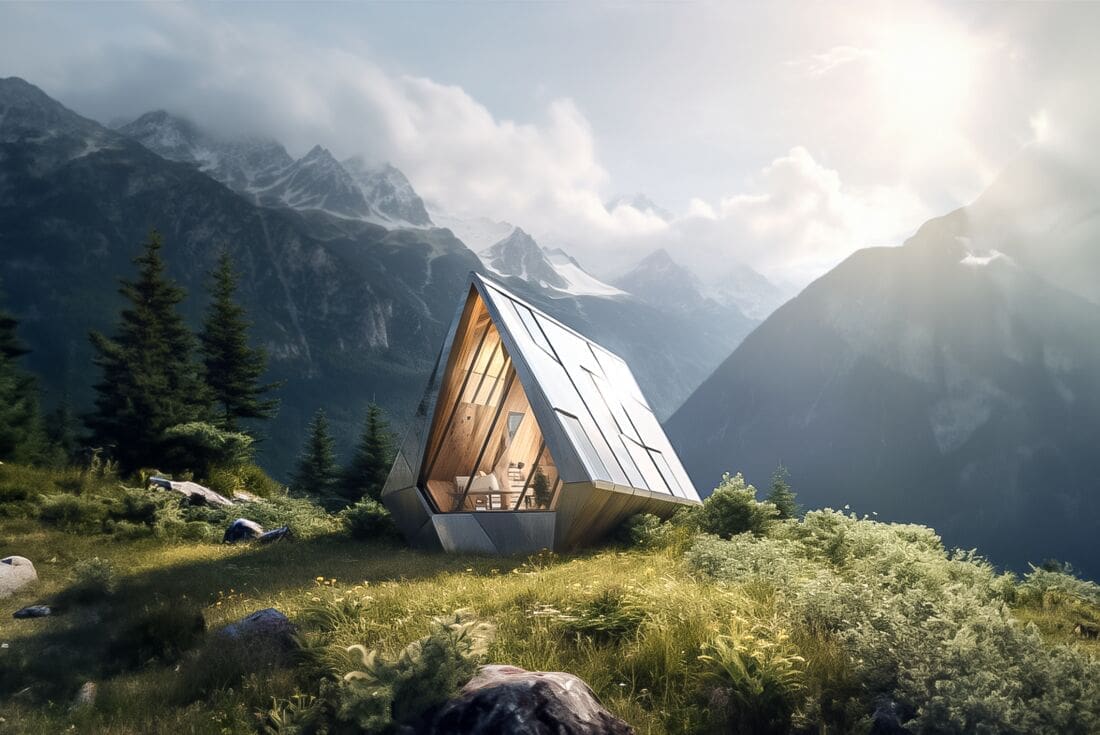 A Sustainable Future for Travel
Travel Begins at 40 Editor
Posted on 4th Oct 2023
Travel as we know it could be on the brink of extinction, according to a new report published by Intrepid Travel, the world's largest B-Corp-certified travel company, in partnership with foresight agency The Future Laboratory.
"One of the problems with tourism at the moment is that it is the opposite of regenerative," explains Darrell Wade, co-founder and chairman of Intrepid Travel. "It's extractive – and this cannot continue for much longer."
Painting a picture of a dystopian future where only virtual vacations exist and individual movement is restricted by carbon passports, A Sustainable Future for Travel report predicts what the world of travel could look like by 2040 if action is not taken now. Destinations like Belgium, Slovenia and Poland are also being touted as the top future holiday destinations as Mediterranean destinations become too hot to handle and travellers will have to 'chase the shade', choosing holidays based on cooler and safer destinations that are not ravaged by climate change.
Ultimately, A Sustainable Future for Travel report focuses on suggesting solutions to the current crisis, as we reach a tipping point that could see travel as we know it disappear by 2040. Generation Alpha, aka the tech-empowered Travel Transformers, will be the driving force behind this regenerative approach by adopting these key future travel trends.
People-Positive Travel
A successor to sustainable and responsible travel, regenerative travel will focus on travel being social-led instead of product-led. People-positive travel considers the environmental and social impact, while forging deeper human connections. Inclusivity will also be key, with travel companies like Intrepid focusing on social change through connection, investing in recruiting more female leaders in locations such as Morocco and India, doubling the number of female leaders in recent years, and introducing 100 new Indigenous-focused trips in 2023. Focusing on local communities will also be key, helping prevent 'tourism leakage', when money flows out of the destinations.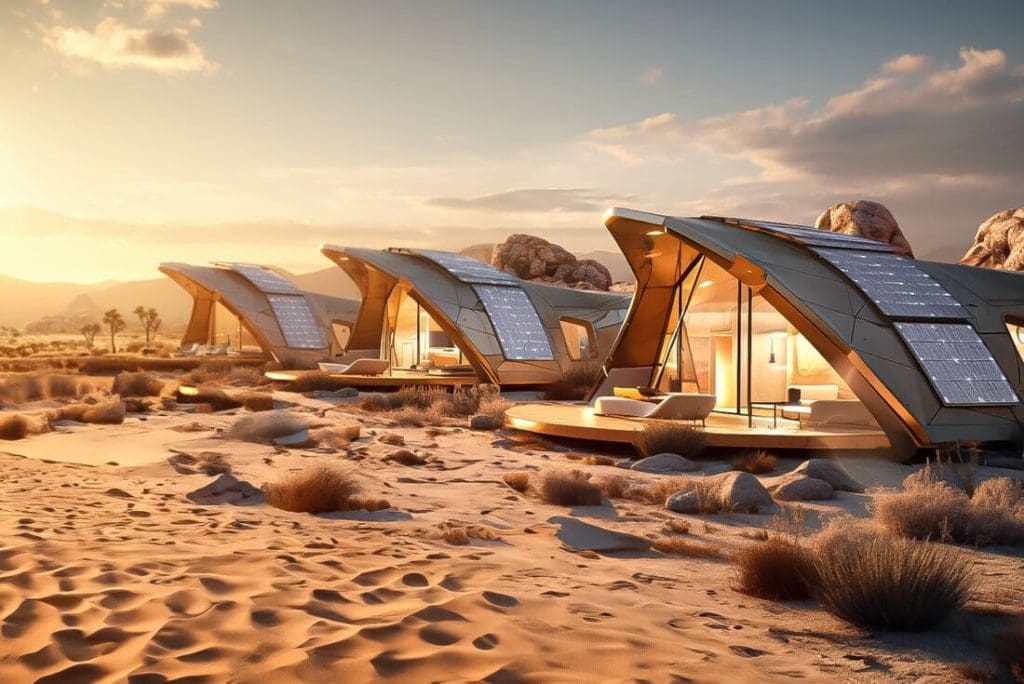 Ephemeral Escapes
Blink and you'll miss the new generation of pop-up hotels that combine sustainability and local craftmanship to create Ephemeral Escapes. Transient travel experiences, such as Thierry Teyssier's 700,000 Heures hotel, already bring this concept to life with a fleeting project that also benefits the local community. Intrepid recently invested in this no-trace philosophy with CABN, off-grid minimalist escapes in Australia, where each cabin features locally sourced materials and has a minimal footprint.
Enhanced Eco-Mobility
AI will drive the future of transportation, with planning tools suggesting the most sustainable options and a focusing on reshaping travel hubs to make them more environmentally friendly. Sustainable Aviation Fuel (SAF) is already being trialled and companies like Intrepid are working to eliminate unnecessary flights from itineraries. Train travel will be integral to this regenerative approach with spaceship-style sleeper pods providing comfort on hyper fast train journeys that also help negate the need for air travel.
Real-time Footprints
Carbon tracking will become even more individualised thanks to AI, with Travel Transformers adopting real-time carbon tracking to drive purchasing decisions and carbon labelling becoming the norm. Intrepid recently introduced carbon labelling on 500 itineraries, giving consumers a 'nutrition label' style indicator of exact amounts of emissions that their trip would involve.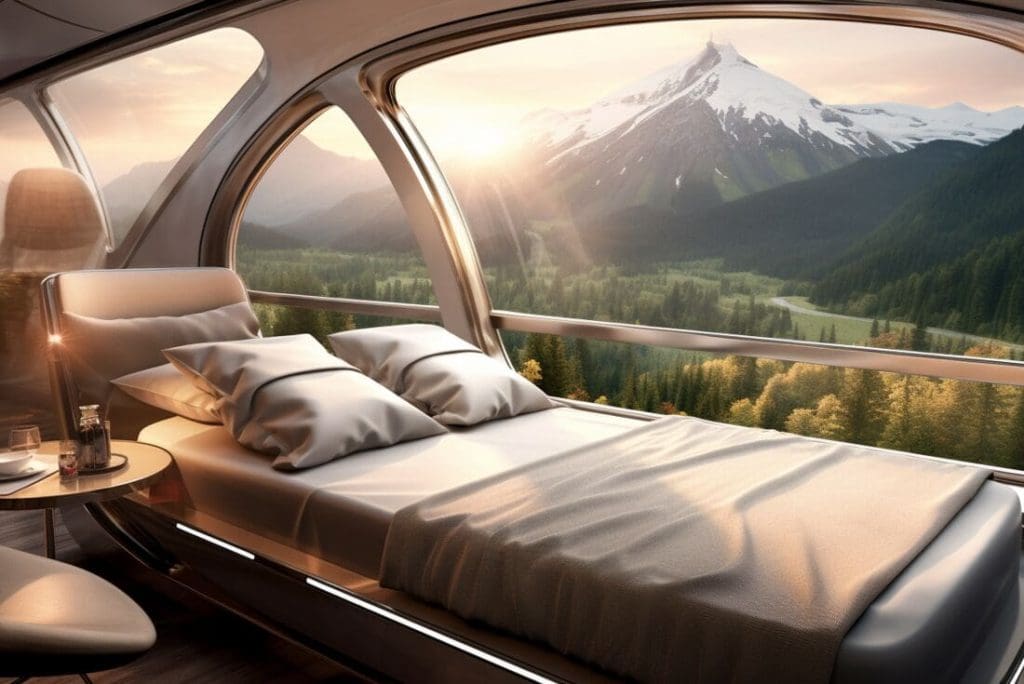 Darrell Wade, co-founder and chairman of Intrepid Travel, said: "The direct, catastrophic impact of climate change has for too long been viewed as something distant in the future. But this is no longer an impending event; it's happening now. Tourism must evolve and become regenerative, as the current model is unsustainable. We must recognise that the future needs to be different from business as usual, and that the climate crisis is not a competitive advantage. The clock is ticking for our planet and the future of the travel and tourism industry There is limited time left and immediate collective action and innovation is needed to de-carbonise travel together and truly achieve the immense potential for sustainable development within our industry."
The Future Laboratory's Martin Raymond said" A new era is dawning for the travel and tourism industry. Transient and transformative travel experiences will revolutionise the notion of leaving no trace. We will see hotels will be at the forefront of this extraordinary change. In the next decade we will see more now-you-see-it-now-you-don't travel experiences popping-up across the world.
---
Read the full report here.
Travel Begins at 40 Editor
Travel articles, news, special offers, festivals and events from the Travel Begins at 40 Editorial team and our global network of travel industry contributors.