Antwerp Celebrates Diamonds and Baroque
Johan Smits
Posted on 12th Feb 2018
Throughout 2018 and into next year, the Belgian city of Antwerp will see a host of exciting cultural events, from Flemish Masters and diamonds to jazz, dance and theatre.
5 – 6 May: opening of DIVA, Antwerp Home of Diamonds
The new Diamond Museum of Antwerp (DIVA) promises to be a spectacular tourist attraction, highlighting the story of the diamond trade. Opening in a new site in central Antwerp, the new museum will offer a 45-minute 'highlight tour' to  explain why Antwerp is the diamond centre of the world. It aims to provide a tour through a diamond-cutting workshop via a unique multimedia experience. In a virtual fitting room, visitors can choose and try on a jewel and then share it with friends via social media. The museum steps into the world of organised crime and forgery replicated by virtual reality and visitors can unravel the diamond robbery of the century, test to see if they can tell a real diamond from a fake and learn the tricks of the trade. Finally, DIVA will investigate the world of princesses, film stars, passionate operatic prima donnas and jewellery houses. To top the dazzling experience, knowledgeable staff will help them make the right choice and give tips about the best jewellers to visit in Antwerp.
Flemish Masters 2018 – 2020:
As part of Visit Flanders celebration of Flemish Masters, the inauguration of this special art focus starts with Rubens and his Baroque influences in the city.  Rubens and indeed his contemporary Sir Anthony Van Dyck are celebrated in the recent Royal Academy of Arts exhibition Charles I: King and Collector which has recently opened in London.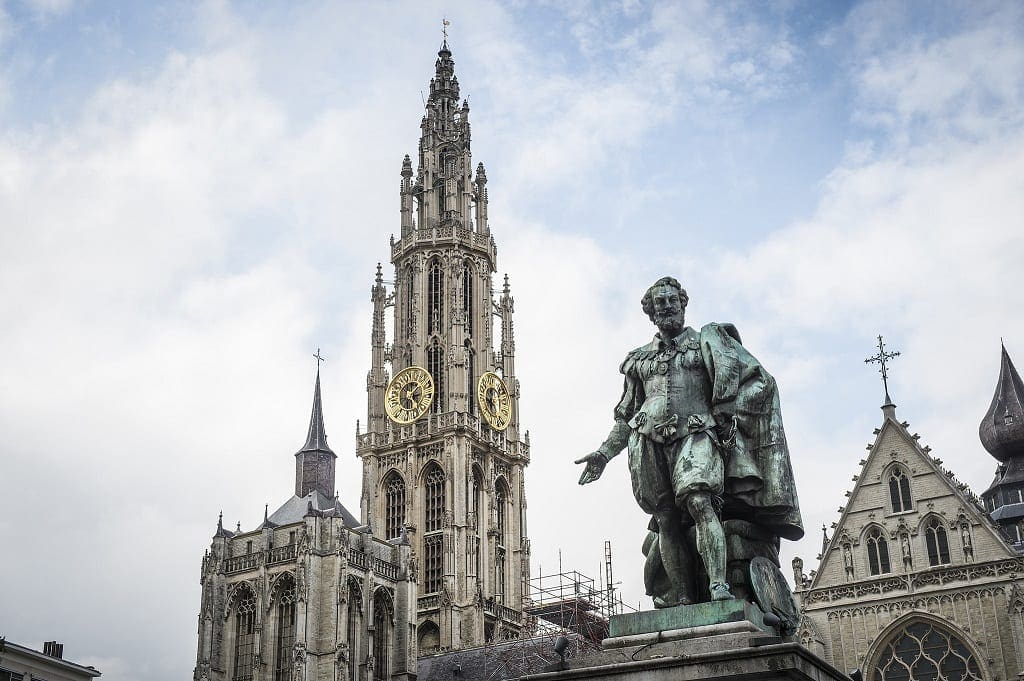 Their influences went on to inspire British Art. The Flemish Masters celebration provides the perfect opportunity to visit the city of Antwerp for a number of innovative exhibitions and special events taking place from June 2018. Here's our selection of the major exhibitions and openings due to open:
1 – 3 June: opening weekend A Baroque Celebration Of Life
The Opening Weekend will transform the city of Antwerp into a stage for three days.
---
Coming from London or Birmingham? Check out these direct flights to Antwerp.
---
Focusing entirely on the Baroque style, the weekend will mark not only the opening of three major exhibitions, but also includes location theatre, music, dance, and, fireworks at various locations thoughout the city.
1 June to 2 September: Michaelina, at MAS museum
This exhibition (now to be shown at the MAS museum in collaboration with Rubens House) is devoted to Michaelina Wautier (1617–1689) and will demonstrate the exceptional talent of an artist who grew up at a time when female artists were a rarity. Wautier's expert paintings demonstrated an untypical knowledge of the male anatomy in daring nudes. She also painted nude images of herself. Research into her work by the curator is a result of a 20-year study and such is the rarity and uniqueness of her contribution to renaissance art, that her presence has really changed the face of Belgian art history.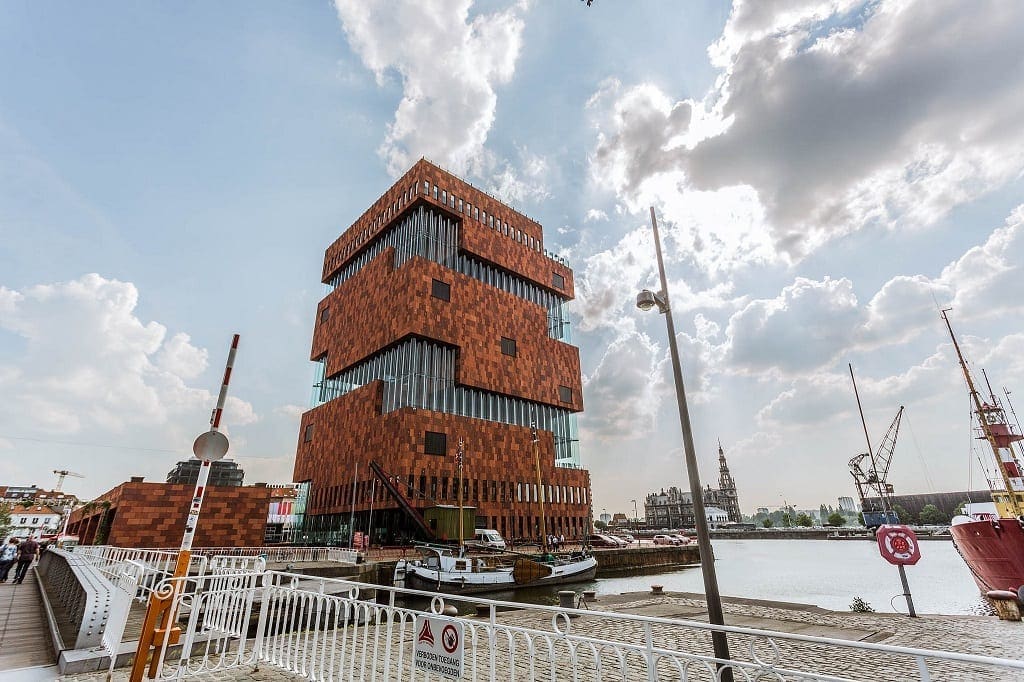 The 26 known works by her hand are remarkable for their superior pictorial technique. This is the first retrospective exhibition of the work of this Baroque female artist and the first time that her works are being brought together from various worldwide loans. The search to trace the whereabouts of six of her known but untraced artworks continues. For more information, visit Rubenshuis.
1 June to 16 September: Luc Tuymans on Baroque, at MUHKA Museum of Contemporary Art
Antwerp-based artist Luc Tuymans will use this exhibition to contrast works from historical Baroque and contemporary masters at the newly renovated Museum of Contemporary Art, Antwerp. A selection of Baroque pieces has been selected from the collection at the Royal Museum of Fine Arts with contemporary work chosen by Luc Tuymans. From Rubens to Wim Delvoye. From Caravaggio to Ed Kienholz. Visit MUHKA for more information.
1 June to 30 September: Experience Traps, at Middelheim Museum

The magnificent outdoor museum, the Middelheim Museum will be highlighting the contemporary legacy of the Baroque, by emphasising the tension between the natural and the artificial. Located just a short cycle ride from Antwerp's city centre, the museum can also be visited by tram and will be free to visit. British artists Marvin Gaye Chetwyn and Jeremy Deller will be part of the international  artists creating new and previously created works, via architecture, sculpture and installation.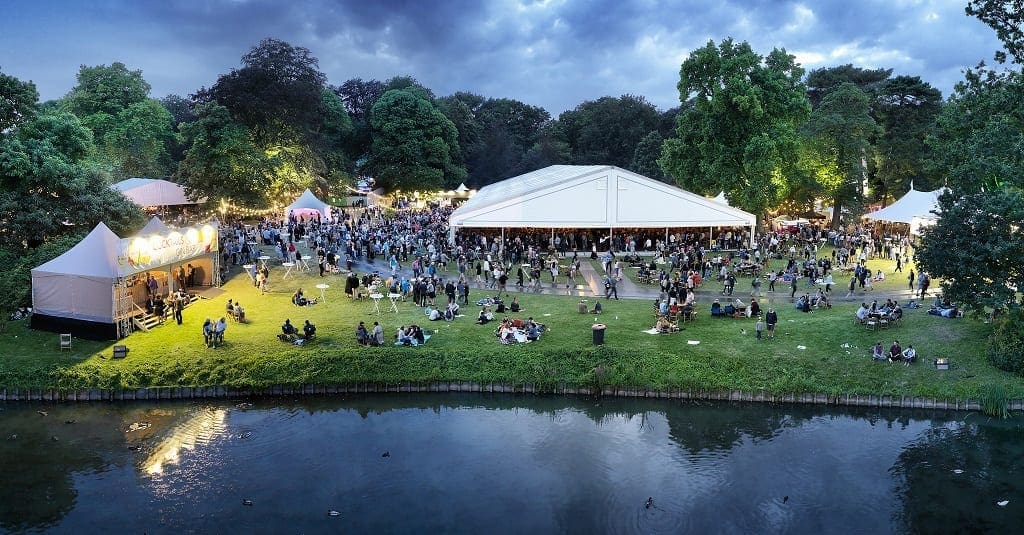 Turner Prize-winning Jeremy Deller's bouncy plastic replica of Stonehenge, called Sacrilege will make an appearance.  Work for the exhibition will also be displayed in public spaces in the city. For more details, visit www.middelheimmuseum.be
28 June – 7 October: Paul Kooiker, at Fomu ( Photo Museum)

Paul Kooiker has been making images for years, always starting from the position of the nude in art. This led him to construct his own, aberrant art history. His frame of reference is mostly aimed at the 20th and 21st century but this time he will make a one-off detour to the Baroque of the 17th and 18th centuries as well as the Baroque art by both Rubens and Rembrandt. More information: Paul Kooiker.
28 September 2018 to 6 January 2019: Baroque book design at Plantin-Moretus Museum
The Plantin-Moretus Museum, a UNESCO World Heritage Site, pays tribute to all book designers and especially to Peter Paul Rubens. Special attention goes to Rubens' friendship and collaboration with Balthasar Moretus, the grandson of Christophe Plantin, with whom he created the Baroque Book. Contemporary book designers give their vision on book architecture. More information: www.museumplantinmoretus.be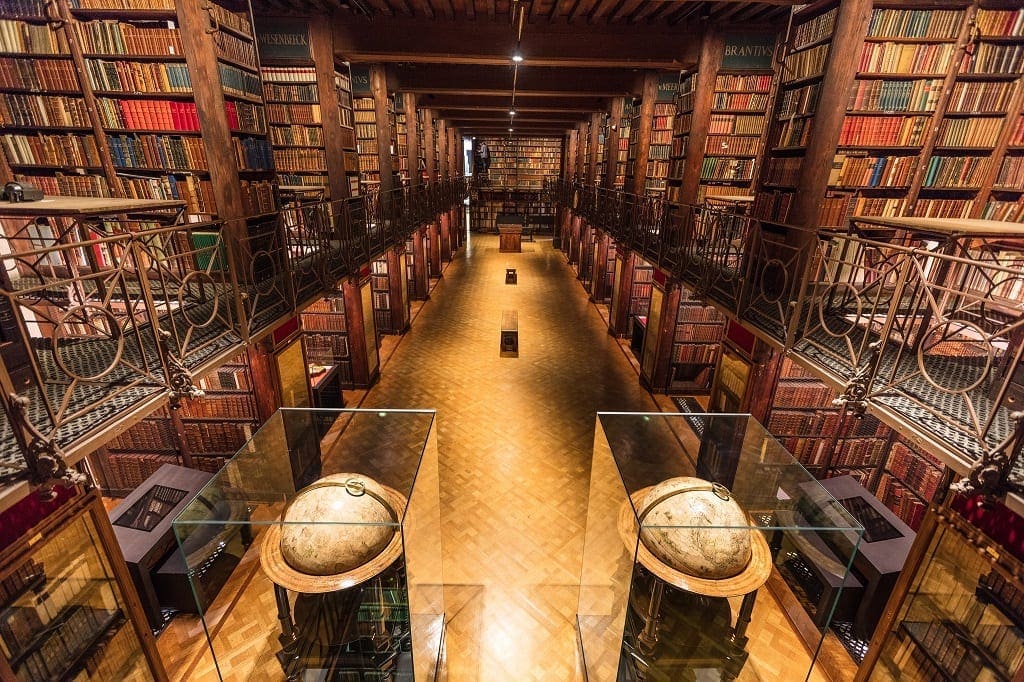 Ongoing till 13 January 2019: Cokeryen | Photo, Film, Food, at Rockox & Snyders House
In February, Rockox House reopens as Rockox and Snyders House. Frans Snyders (Antwerp, 1579-1657) was a celebrated Baroque artist, famous for his hunting scenes, impressive market scenes and still life depiction. Rubens regularly relied on Snyders to execute sections of his paintings on his behalf. Snijders lived next door to Rockox but his house was previously inaccessible. This has all changed hence the re-incarnation of the new museum Rockox & Snijders House. Photo, film, food by Tony Le Duc takes place in late September. "Cokeryen" was a well-known cookbook from the 17th century. Modern day culinary photographer Tony Le Duc uses his inspiration of Baroque food still life and re-interprets them with his photo and video work using the recipes featured in Cokeryen as well as the market scenes and art by Frans Snijders and his contemporaries within his very own house and studio. For further details, visit www.rockoxhuis.be.
Johan Smits
Freelance writer, translator, web content developer, author of the novel Phnom Penh Express and Tommy, a short story. Loves trying out local brews, avoids noise. Chronically indecisive about where to lay down his hat. Shortlisted AITO Travel Writer of the Year 2018.
Subscribe to our newsletter