First Carbon Neutral Bike Park by 2025
Travel Begins at 40 Editor
Posted on 2nd Mar 2021
BikePark Wales has announced a new partnership with Malawi-based charity Temwa to help balance its carbon emissions and reach its goal of becoming the world's first carbon neutral bike park by 2025.
Temwa works in partnership with rural communities in northern Malawi to support initiatives that remove CO2 from the atmosphere. Its work includes protecting ancient forests, promoting biodiversity, and working to rewild a vast area of land.
In addition, Temwa creates employment for local communities, supports sustainable agriculture, and addresses issues such as flooding and drought caused by climate change.
"As a business, BikePark Wales depends on our natural environment to provide inspiration, recreation, escape, employment and so much more," said BikePark Wales Founding Director Martin Astley.
"Climate change is something that none of us can hide from, and we are fully committed to becoming the world's first carbon neutral bike park.
"We already have a number of initiatives in place designed to both limit the impact we make as a business and to encourage positive engagement with the natural world. These include using 100% green energy from Ecotricity and working on a large native tree planting scheme across the site.
"However, to achieve our goals, we also need to ensure the carbon produced by our activities is measured and balanced through investment in environmental schemes such as Temwa's," he added.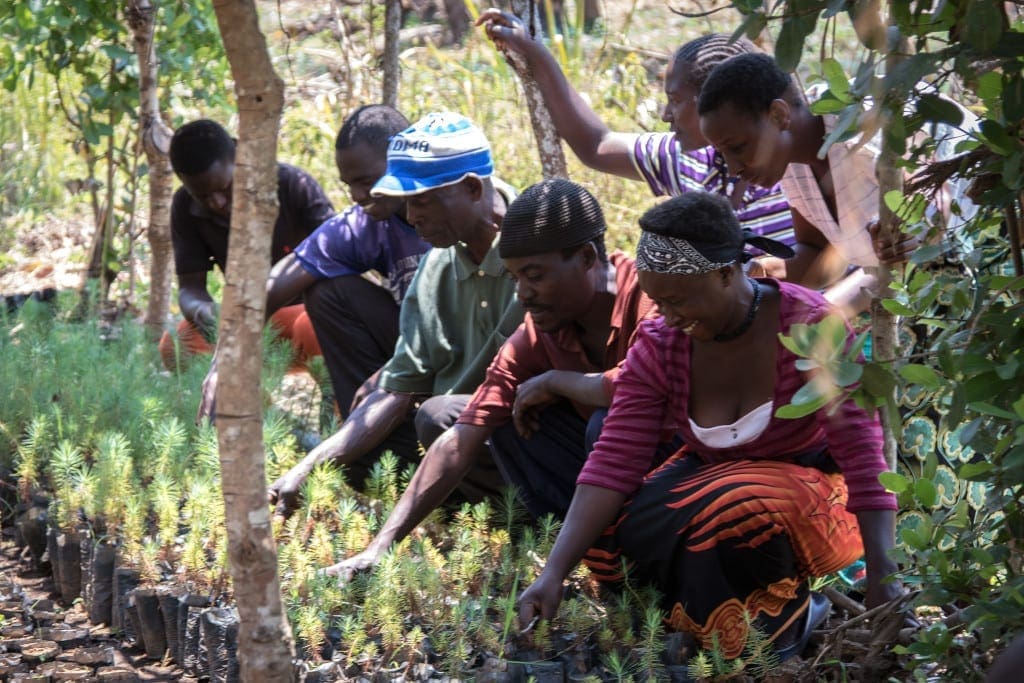 With the help of the team at Temwa, BikePark Wales has estimated its CO2 production at 170 tonnes per year across the park, created from the use of uplift vehicles, trail building machinery, site transport, vehicle repairs and gas used to heat the visitor centre.
All of these emissions will be balanced with community-led tree plantation, rewilding and sustainable agriculture projects in Malawi via the new partnership with Temwa.
"We are very excited about our new carbon balancing partnership with BikePark Wales," said Jo Hook, Managing Director of Temwa.
"Globally we are facing a climate crisis, we have to act now and all play our part, whether that is balancing the carbon we use or campaigning and influencing others. It's great to see an influential organisation like BikePark Wales taking action," she added.
BikePark Wales customers can easily get involved with the park's carbon balancing efforts.
Not only will customers who purchase a park pass know they are helping support Temwa's work in Malawi, at the end of every booking made via the BikePark Wales website, they can use the Temwa calculator to see how much carbon they produce on a visit to the park, and how much it would cost to balance.
---
For more information, visit www.bikeparkwales.com/sustainability.
Travel Begins at 40 Editor
Travel articles, news, special offers, festivals and events from the Travel Begins at 40 Editorial team and our global network of travel industry contributors.
Subscribe to our newsletter