Future Hotels Offers Boutique Hope
Travel Begins at 40 Editor
Posted on 18th Feb 2021
Future Hotels launches today with a promise to enable independent boutique hotels to thrive again by using the right mix of cutting-edge technology, and global sales and marketing support. The new hotel brand offers low-cost access to high-tech toolkit in order to level playing field for independent hospitality sector. 
The pandemic has changed the entire world but perhaps no sphere of activity has been quite so affected as travel. The ongoing global shutdown has forced the hotel industry into a struggle for survival, but it has also given the sector the time and the space within which to consider the future.
A fundamental transformation in the way the industry operated was inevitable even before COVID-19. In some cases, the virus has only accelerated that evolution. In others, it has forced changes upon hoteliers they could not have envisaged 18 months ago.
Research shows that guests no longer want to check in at a desk. They want keyless room access through an app. They want to be sure that their stay is supporting local livelihoods, that their hotel is demonstrably sustainable and that their own carbon debt can be offset. They want to be confident of hygiene and certain they're getting the best experience at the best price.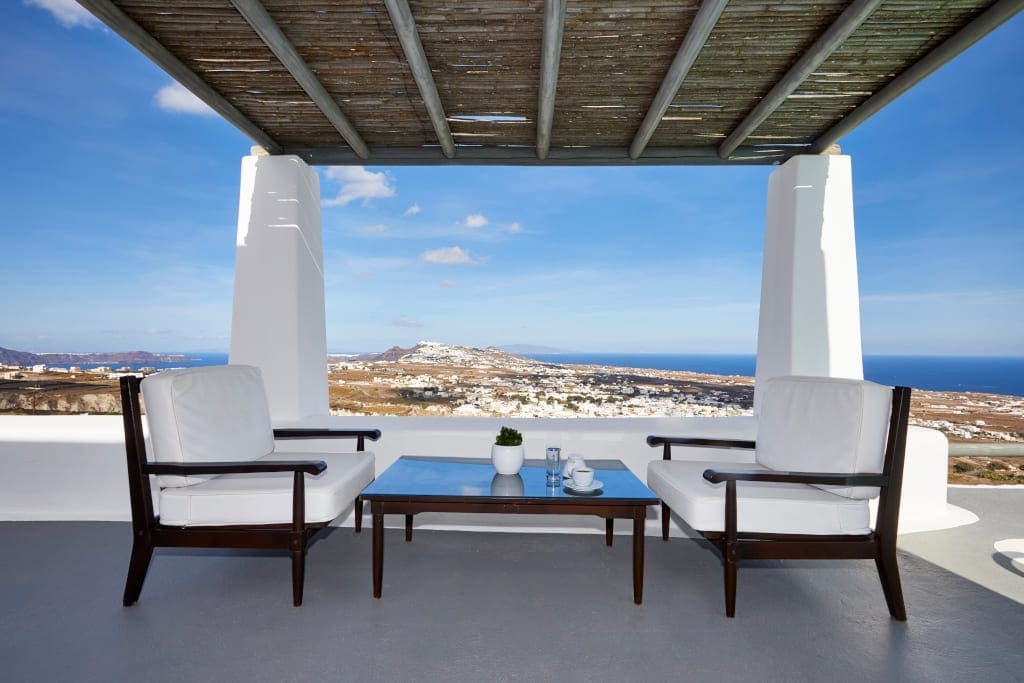 Empathy, empowerment, anticipation and the genuine human touch are key elements of any property that wants to attract and retain discerning travellers in this new green and experiential era – and while corporations have R&D divisions to drive through the necessary digital, operational and social transformations to these new expectations, how on earth do you compete as an independent hotelier?
Created by Sotiris Kopatsaris and his team, using solutions and best practices tried and tested at his family-run luxury hotel, the award-winning Carpe Diem in Santorini, Future Hotels is an impact-driven, invite-only global brand offering not only the essential tech, marketing and sales support but also that no-compromise, demonstrable commitment to sustainability.
"The independent hotel sector is facing an existential crisis," says Kopatsaris. "Only a handful of hoteliers have the resources and know-how to make the essential digital and green leap forward. I believe that by offering independent boutique hotels the right technology and marketing mix, we can not only help them to recover faster but enable them to offer an even more attractive alternative to the big brands."
Future Hotels will plant 1,000 trees annually in certified reforestation projects in Madagascar for every property that joins the brand. Next, the opportunity for independent hoteliers to reduce operational and sales costs, boost direct bookings, maximise auxiliary revenue, improve the guest experience and drive sustainability by accessing the economies of scale and cutting-edge technologies once exclusive to the multinationals.
Member hotels get global exposure across thousands of channels; low-cost internationally recognised COVID-19-safe certification; and access to a powerful sales and marketing toolkit enabling a real and measurable improvement to the bottom line, and the chance to go toe-to-toe with the biggest players. By harnessing Industry 4.0 technologies such as Artificial Intelligence and the Internet of Things via its global technology partner network, Future Hotels helps small hotels become true global leaders.
Finally, Kopatsaris is donating 1% of Future Hotels' hotel affiliation revenues to support local causes.
You could think of Future Hotels as a brand. Or you could think of it as a movement that could tip the balance in favour of the independent hotels.
---
Images of Carpe Diem Santorini.
Travel Begins at 40 Editor
Travel articles, news, special offers, festivals and events from the Travel Begins at 40 Editorial team and our global network of travel industry contributors.