Michael Clark: Cosmic Dancer at the Barbican
Robert Spellman
Posted on 28th Oct 2020
To mark the 15th anniversary of the Scottish dancer and choreographer's artistic partnership with the Barbican, the arts centre has curated Michael Clark: Cosmic Dancer, an exhibition of works that reveal Clark from the perspectives of those who have worked with him over 40-year period.
Figures such as Leigh Bowery and the fashion entity BodyMap, artists Sarah Lucas and Peter Doig and Manchester post-punk band The Fall make up the cast.
Born in 1962 and raised in Aberdeen, a student at the Royal Ballet School by 13 and running his own company at 22 – Clark has never wanted for direction. Heroin addiction and fallow periods make up the story too, but Clark, now 58, still works as a teacher and choreographer.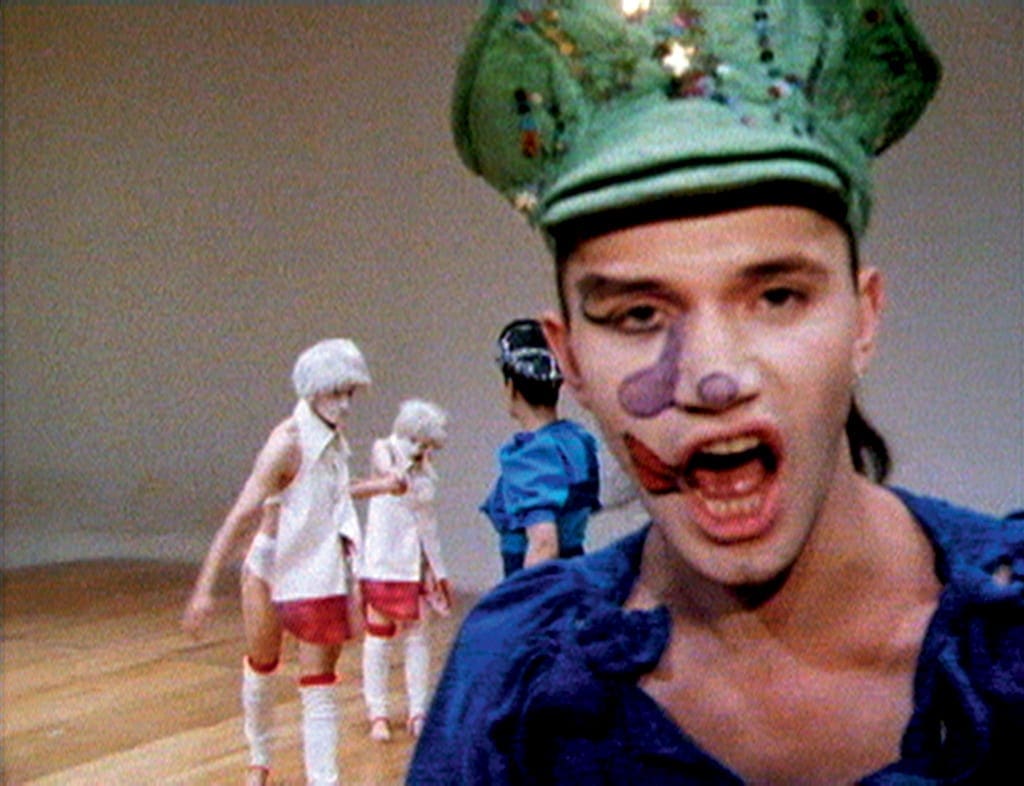 His limelight decades of the 80s and 90s have the most impact here and to the 40 to 50-plus generation, the burn of nostalgia might well be felt.
We hear the singular din of Mark E Smith's voice and face large video screens of Michael and friends Grand Jete in rent boy garb, buttocks exposed. This is film from Clark's collaboration with The Fall on their 1988 album I am Kurious Oranj, when the dance troupe joined the band on stage. It well illustrates Clark's obsessions then – "high" and "low" art on one plane, but no sense that one should embarrass the other.
Another clip of the fashion artist and close friend Leigh Bowery and his partner-in-crime Trojan – both now passed – cracking jokes and chatting make-up and clothes feels less vital, more dated.
There's footage of a candid interview with Tube presenter Muriel Grey and other biographical titbits like the 1994 ballet O, where Clark's own mother appeared on stage to re-enact Michael's birth. Four years later, Michael tells another camera, he was dancing.
Sarah Lucas's Cnut and cigarette sculptures and some beautiful monochrome paintings of dancers by Silke Otto-Knapp created especially for the exhibition can be seen in the quieter upstairs but down below is where the buzz is, which at times, feels like a bit of a party.
---
Michael Clark: Cosmic Dancer runs at the Barbican until 3 January, 2021.
Cover image: Michael Clark Company in Mmm…, 2006. Words by Robert Spellman.