Toulouse Pops Up This Summer
Travel Begins at 40 Editor
Posted on 30th Jul 2019
Toulouse has opened a selection of summer 'pop-ups' from July until the end of October for foodies to enjoy the city's lively atmosphere, balmy weather and long summer evenings.
The Pink City is a haven for the open-air eateries, known locally as 'guinguettes', with its abundance of idyllic squares, terraces and picturesque backdrops.
The word 'guinguette' refers to popular drinking establishments, restaurants and cabaret venues located in the suburbs of French cities which gained popularity in the roaring '20s. These temporary venues would emerge at weekends and festival days and tended to serve a sour, light, local green wine, called ginguet, hence the term for them to become 'guinguettes'. Here is a selection of the establishments appearing across the city's prime locations this summer.
La Guinguette de Chouchou

Docked at the Quai de Tounis, La Guinguette (see cover photo) takes one of the most romantic addresses in the Pink City on the banks of the Garonne river. This floating tavern makes an ideal dining spot to enjoy impressive views of the river whilst tucking into delicious local tapas including sumptuous burrata, duck rillettes and gorgonzola gnocchi, sipping local wine, and soaking up the colourful atmosphere. La Guinguette de Chouchou is open until 15 September.
Canaille Club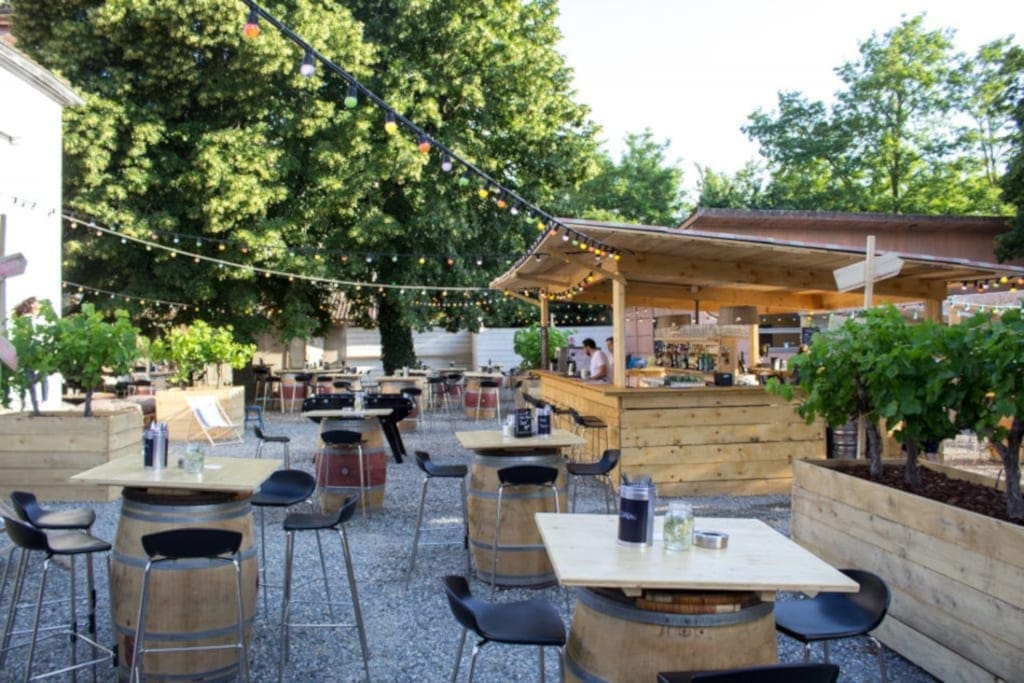 Relocated to the street-art haven, Espace Cobalt (after two summers in the former rectorate in the neighbourhood of Saint-Michel), the Canaille Club, or 'Rascals Club' has become one of the key summer pop-ups to visit in Toulouse. The tavern offers a laid-back atmosphere, a delicious variety of local dishes like mouth-watering croquettes and Spanish-inspired mussels plus fun and games including a Pétanque court, board games and an outdoor cinema and playground for younger generations. The Canaille Club is open until 15 September.
Pêcheurs de Sable

Treat your taste buds to the delectable local produce on offer at Pêcheurs de Sable, located on one of the most beautiful terraces of the Garonne River, the Place de la Daurade. Enjoy flamenco and musical performances on the terrace with a board of local cheeses, pâtés and meats, along with the warm atmosphere and refreshing local wines. Pêcheurs de Sable is open until 31 October.
Chez Flon-Flon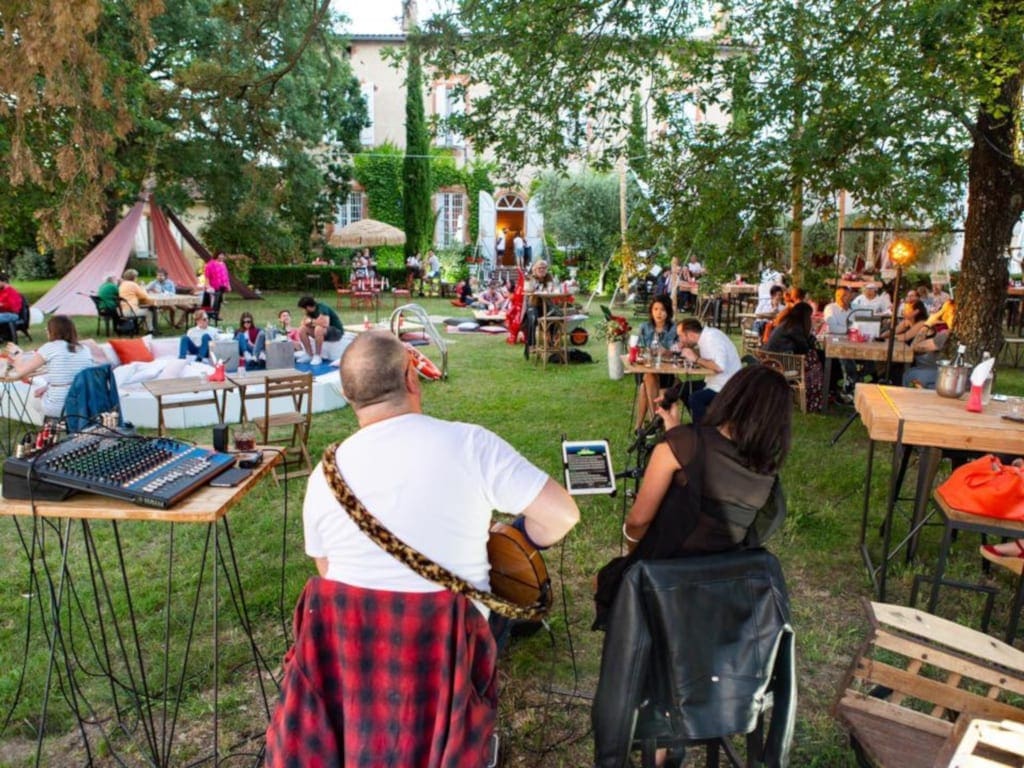 Discover a garden of live music, yoga sessions, a garden barber, Sunday brunch and… gnomes. This quirky-creatures' pop-up is hidden away in the park of Thégra Castle in the neighbourhood of Balma. Relax on eclectic vintage furniture and Persian carpets under sail-like shades and tipis.  Dine under the crystal chandeliers hanging from the trees enjoying retro cocktails, local tapas and homemade desserts developed by Gimm, local catering company in collaboration with Michelin-starred chef, Jérémie Morin and Chef Philippe Braun. Chez Flon-Flon is open until 16 September.
---
There's more to Toulouse than pop-ups. Read Toulouse: Sport, Planes and Gastronomy.
---
La Centrale

Situated on l'Île du Ramier (an island in the middle of the Garonne) in a former power plant, La Centrale offers a corner of paradise. This trendy spot offers a beachy retreat with its own strip of sand and tiki bar along with an appetising selection of tapas dishes, from aubergine fries and bao buns to grilled octopus and fresh oysters. La Centrale is open until 30 September.
---
Flights to Toulouse
Cost from just £10 one way for dates in September from London Stansted with Ryanair.
---
For more information on Toulouse's Guinguettes
Visit: www.toulouse-tourisme.com/les-guinguettes
For more information on Toulouse
Visit: www.toulouse-visit.com
Travel Begins at 40 Editor
Travel articles, news, special offers, festivals and events from the Travel Begins at 40 Editorial team and our global network of travel industry contributors.