Visit 10 US Unesco Heritage Sites
Travel Begins at 40 Editor
Posted on 15th Aug 2019
In July 2019, the Unesco World Heritage Committee inscribed the 20th century architecture of Frank Lloyd Wright, consisting of eight Frank Lloyd Wright-designed sites in the USA, to the Unesco World Heritage List.
In a career that spanned 70 years, Frank Lloyd Wright (1867-1959) — considered to be one of the greatest American architects of the 20th century — designed 1,114 architectural works, including hotels, museums, churches and private homes. These eight sites are the first American works of modern architecture that Unesco deems "of outstanding universal value."
There are now 24 Unesco World Heritage Sites in the US, located in twenty different states and two territories. Here, we explore two of Frank Lloyd Wright's most famous structures along with some of the other Unesco World Heritage Sites found in America, both from the natural and cultural categories.
The Solomon R. Guggenheim Museum, New York – inscribed in 2019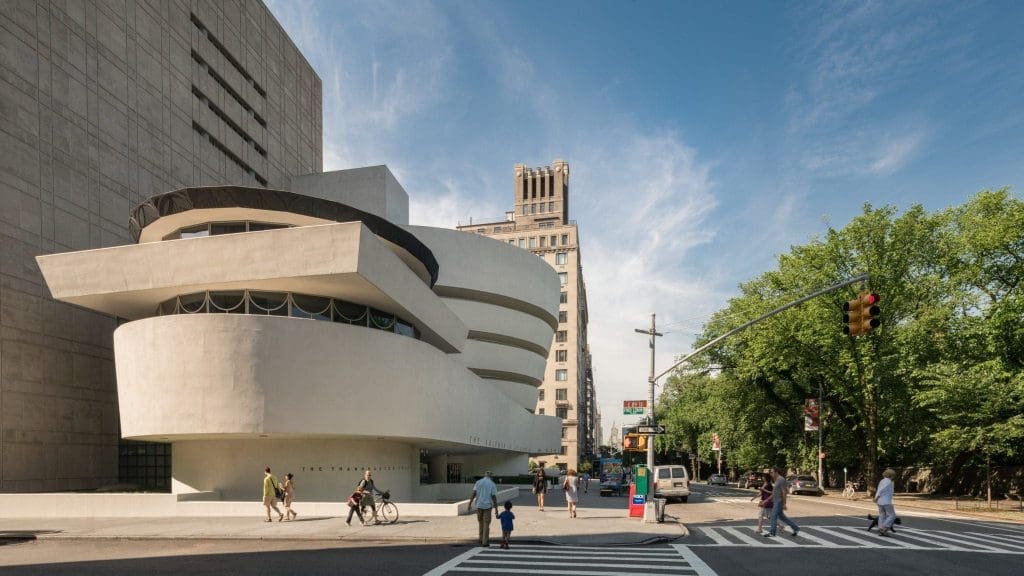 Completed in October 1959, just six months after Frank Lloyd Wright's passing, the conical white spiral of the Guggenheim Museum in New York is as famous as the artworks within. While it was criticised by some and celebrated by others, the Guggenheim is one of the most famous structures in the world today, and was one of the most important buildings of Wright's late career. Today, almost 60 years since its construction, the spiral ramp leading to a domed skylight is lined with some of the world's most well-known artworks, and features ever-changing exhibitions.
Taliesin West, Frank Lloyd Wright's winter home, is a National Historic Landmark nestled in the desert foothills of the McDowell Mountains in Scottsdale. It is one of eight Frank Lloyd Wright designs just added to the UNESCO World Heritage List. Taliesin West is also the home of the Frank Lloyd Wright Foundation and the School of Architecture at Taliesin. To view the innovative desert masterpiece, expert guides lead tours of approximately 1/3 mile; on these tours visitors can enjoy multiple rest stops where they learn about the history of Taliesin West and its famous creator.
San Antonio Missions, Texas – inscribed 2015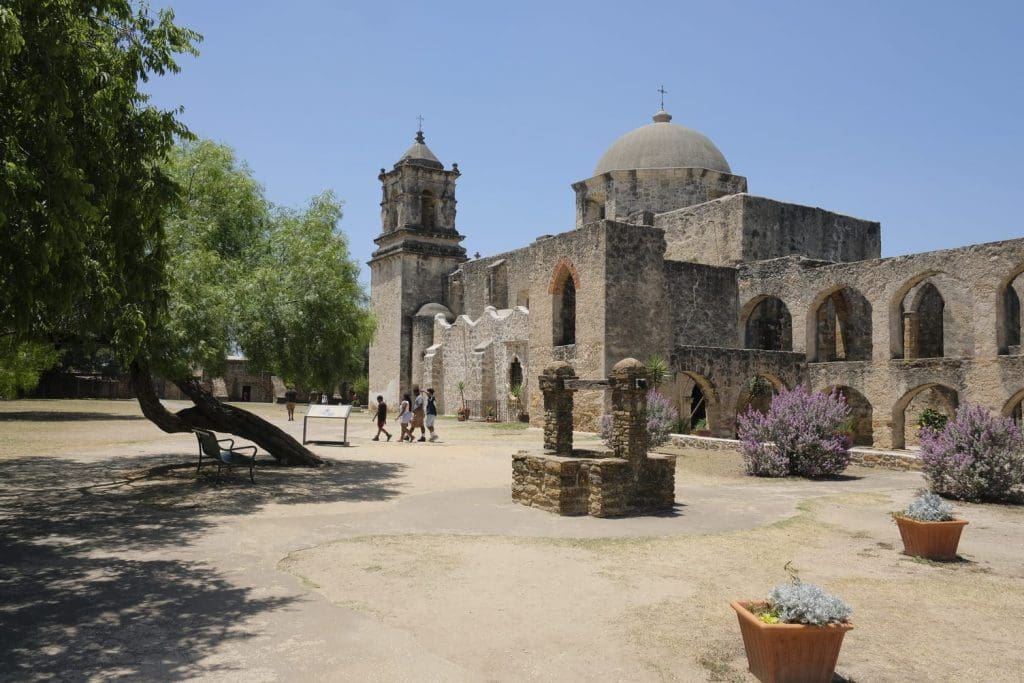 In 2015, the San Antonio Missions — including The Alamo and four historic Catholic missions long the Mission Trail — became the first Unesco World Heritage sites located in Texas. The Alamo was first constructed in 1744 as the church for the Mission San Antonio de Valero; today it is a tourist attraction, pilgrimage site and one of the most popular attractions in Texas.
Monumental Earthworks of Poverty Point, Louisiana – inscribed 2014
Named after a 19th-century plantation close to its site in the Lower Mississippi Valley, this Unesco site of mounds, ridges and depressions was originally created and used for ceremonial and residential purposes by a society of hunter fisher-gatherers between more than three thousand years ago. It is recognised as an outstanding example of landscape design and monumental earthwork construction from the Late Archaic Period.
Hawaii Volcanoes National Park, Hawaii – inscribed 1987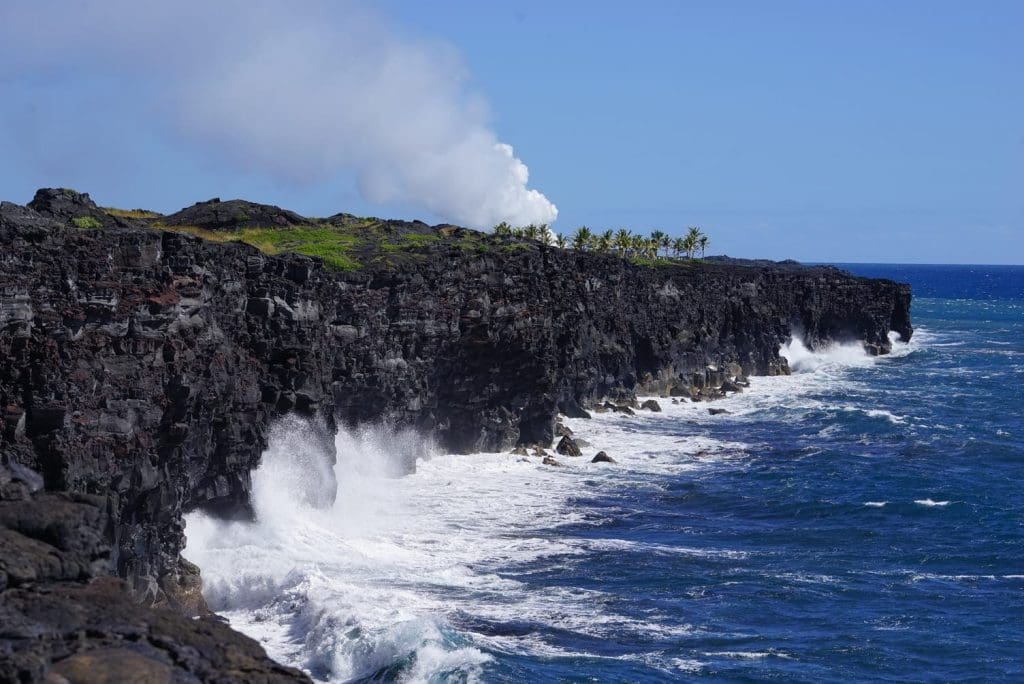 This Unesco site is home to two of the most active volcanoes in the world: Mauna Loa (4,170m high) and Kilauea (1,250m high). Their continuing volcanic eruptions have created a remarkable changing landscape of rainforests, deserts and high-mountain meadows. The original national park, inscribed by Unesco on the World Heritage List in 1987, is approximately 88,000 hectares. In 2004, the park expanded to over 130,000 hectares to provide it with additional protection. Visitors today can hike a variety of trails, and visit crater viewpoints and museums.
Statue of Liberty, New York – inscribed 1984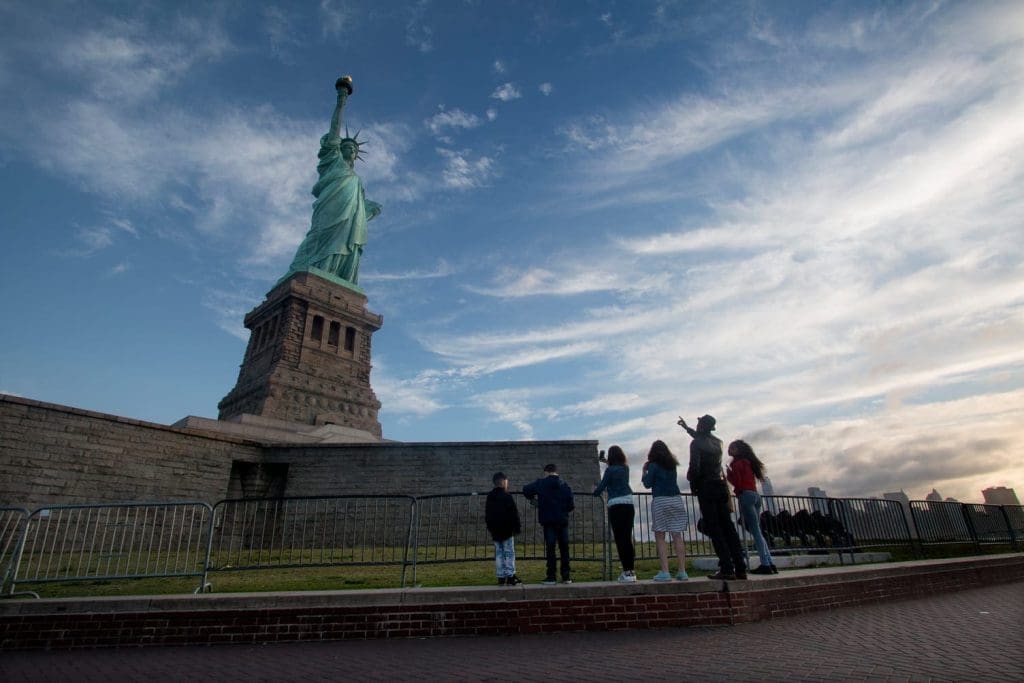 Designed by Frédéric Bartholdi in collaboration with engineer Gustave Eiffel, the 151-ft tall Statue of Liberty was a gift from France on the centenary of American independence in 1876. Although designed and made in France, the statue (officially known as Liberty Enlightening the World) was shipped to New York and erected on a small island at the entrance of New York Harbour. Today, it is one of America's most popular sites and is revered as one of the greatest art and engineering achievements of the 19th century. It became a Unesco World Heritage Site in 1984.
Olympic National Park, Washington – inscribed 1981
Declared a national monument in 1909, a national park in 1938 and a Unesco World Heritage Site in 1981, the 1406-sq-mile Olympic National Park is one of America's greatest wilderness areas. The largely roadless interior is dotted with glacial lakes, alpine meadows and 1,000-year-old cedar trees. The park also includes 100 kilometres of wilderness coastline, the longest undeveloped coast in the contiguous United States.
Grand Canyon National Park, Arizona – inscribed 1979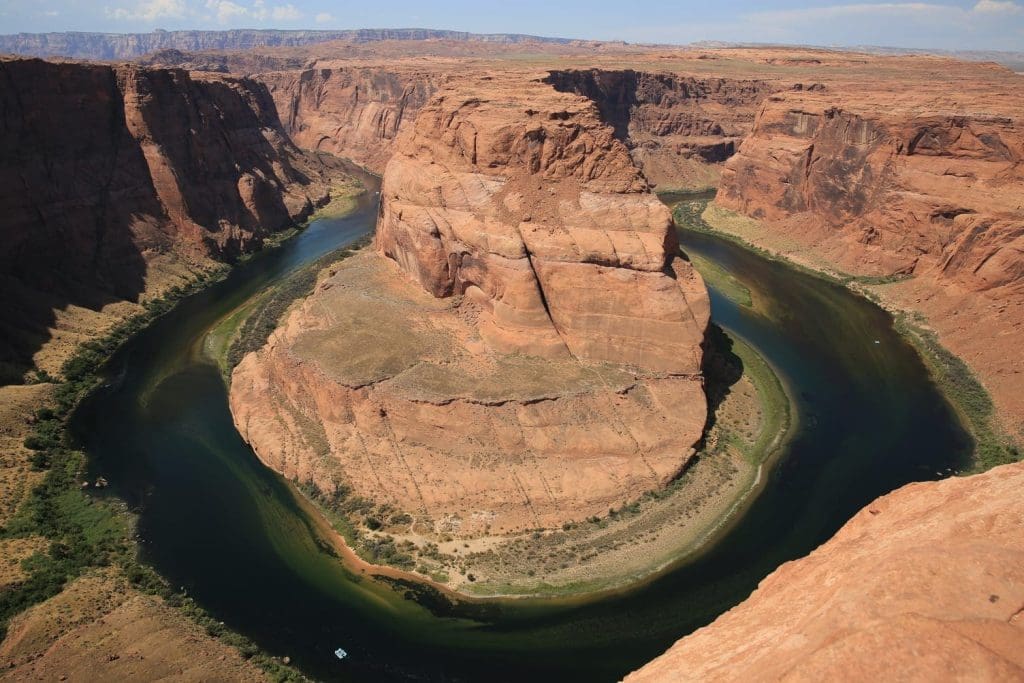 The Grand Canyon is one of the world's most famous natural attractions, with red and rusty orange walls, spires and buttes dating back almost two billion years. Carved out by the Colorado River, it cuts across the Grand Canyon National Park in the state of Arizona, which is now one of America's most well-known destinations, thanks to its dramatic vistas, hiking trails and geological history. It was designated a World Heritage Site by Unesco in 1979.
Independence Hall, Philadelphia – inscribed 1979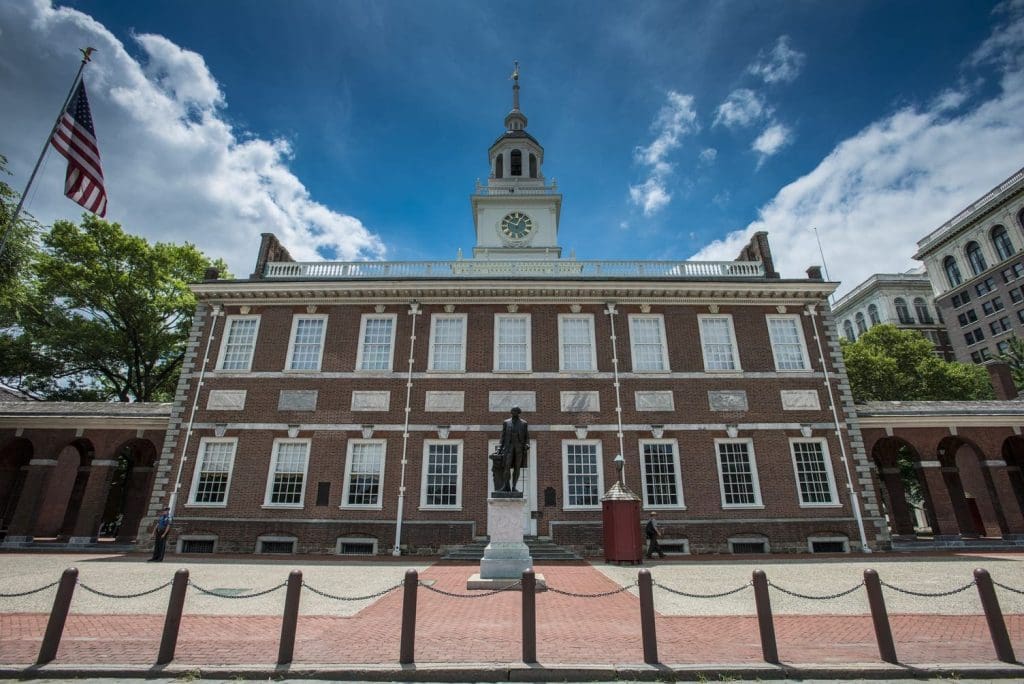 The 'birthplace of American government' was inscribed on the Unesco World Heritage List in 1979. Designed by attorney Andrew Hamilton with builder Edmund Woolley, the Georgian brick structure was completed in 1753, and has since undergone a number of restorations. Here, delegates from thirteen colonies met to approve and sign both the Declaration of Independence, signed in 1776, and the Constitution of the United States, signed in 1787. These two documents are of vital importance to American history and the building is one of the prime attractions in the city.
Yellowstone National Park, Wyoming – inscribed 1978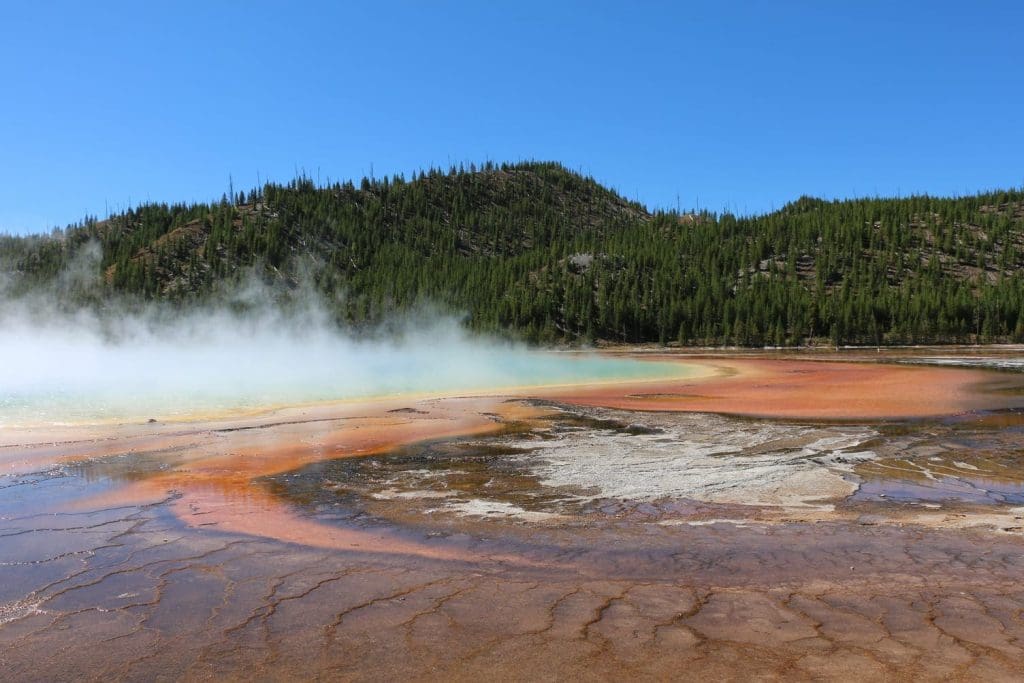 America's first national park — and the United States' first Unesco World Heritage Site since 1978 — is where you'll find some of the country's most dramatic, wild lands. Moose, elk, bison, grizzly bears and wolves all call the park home. It is also the site of 300 geysers, the equivalent of 60% of all those on the planet. These natural hot springs periodically erupt steam and boiling water, while Technicolour hot springs and mud pools also make up the parks geothermal features.
---
For further information on inspiring holidays in the United States, visit VisitTheUSA.co.uk and follow Visit The USA on Facebook, Twitter and Instagram.
Travel Begins at 40 Editor
Travel articles, news, special offers, festivals and events from the Travel Begins at 40 Editorial team and our global network of travel industry contributors.
Upcoming Events

Subscribe to our newsletter