When Is Japan's Cherry Blossom Season?
Ilaria D Cafaro
Posted on 22nd Jan 2020
Planning your dream vacation to the Far East? You can't miss the Japan cherry blossom season, which falls in March and April.
Springtime in Japan means one thing: blooming cherry trees. A sea of pink blooms celebrates the incoming season with a view hard to forget.
The most popular species of Japan cherry tree, Prunus serrulata, is commonly called sakura.
This iconic natural event has become over time a fundamental part of Japanese culture: it is a centuries-old practice to drink sake under a blooming sakura.
When is the best time to see the Japan cherry blossom season in Japan in 2020?
Japan Meteorological Corporation (JMC) has released the dates of Japan's sakura season for 2020.
This year cherry trees are expected to blossom earlier than usual in Tokyo. A combination of high temperatures in autumn and winter, as well as warm weather in spring seem to have anticipated this amazing natural event.
Full bloom in Tokyo is forecast around March 27 and sakura may start blooming in the city around March 19.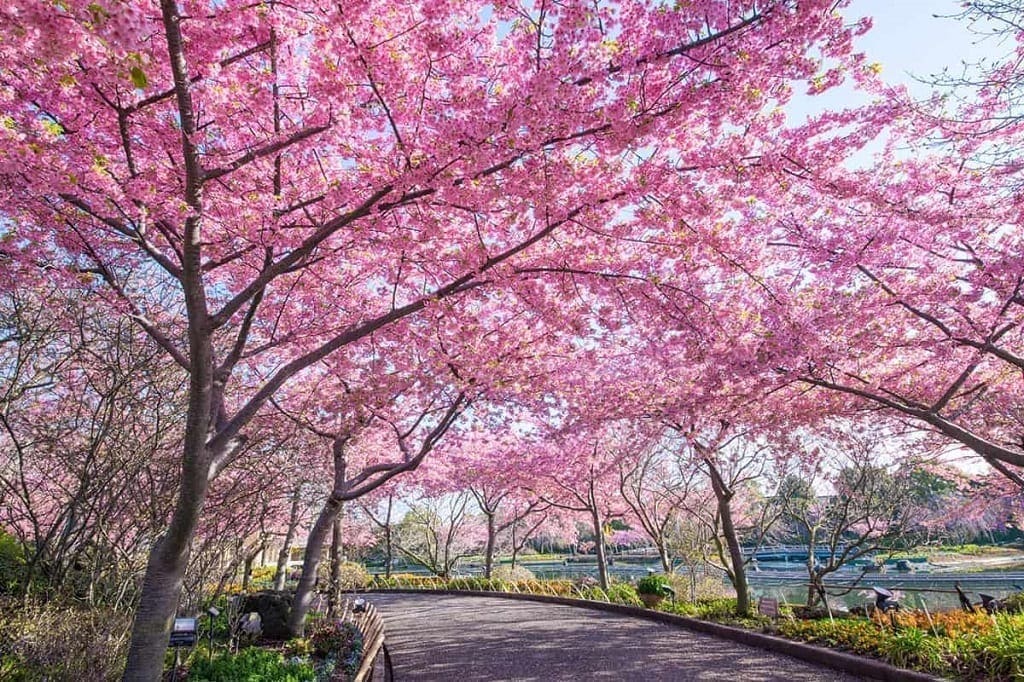 ---
For more information on the history and cultural surrounding the cherry blosom in Japan read our article : Cherry Blossom Season Japan.
---
Where and when to go and see Japan cherry blossom festivals
The following is when Japanese cherry blossoms should be in full bloom around the country:
Tokyo March 27
Kochi March 27
Fukuoka March 29
Kyoto April 1
Osaka April 1
Hiroshima April 1
Wakayama April 1
Kagoshima April 5
Aomori April 27
Sapporo May 5
Although dates may slightly vary, having this reference can help you plan your trip to Japan in cherry blossom season.
This is the first forecast of Japan's iconic event, as JMC will be releasing more.
We will keep you posted.
---
More information on Japan
Visit the official Tourism Website of Japan.
Ilaria D Cafaro
Ilaria D. Cafaro is a broadcast journalist specialised in travel and lifestyle. A food lover, she enjoys trying out all types of world cuisine. Originally from Italy, she had an unconventional upbringing touring the world on a sailing boat as a child.