5 New Year's Eve Destinations by Train
Travel Begins at 40 Editor
Posted on 11th Dec 2019
A&o Hostels has handpicked five of the best European destinations to celebrate New Year's Eve that are accessible by rail to help visitors reduce their carbon footprint. a&o Hostels provides a fantastic base for those looking for a great value, comfortable place to rest their heads once celebrations are over.
With affordable accommodation in key cities across Europe, the hostels are suitable for a variety of travellers this yuletide season. Offering 24-hour service, free Wi-Fi, guest kitchens, laundry rooms as well as being centrally located, it is the perfect place from which to explore some of Europe's best cities and enjoy their unique local New Year celebrations, whilst on a budget.
Frankfurt, Germany
Every New Year's Eve, the business city of Frankfurt transforms into a magical land. Visitors can gaze at the magical firework display as it lights up the sky above, and the River Main below. Onlookers can choose to watch the display from one of the river's many bridges, or from a river cruise, if they wish to be in the centre of it all. Other popular viewing locations include the banks of the river, the Old Opera House and Romerberg Marketplace, all offering an ideal spot to see in the new year.
Frankfurt is famous for its iconic New Year's Day concert, so travellers can start the new year by visiting Frankfurt's Alte Oper where the Junge Deutsche Philharmonie performs festive classics.
Stay at a&o Frankfurt Galluswarte from €22.55 (£19.13) per person, per night. Just a short bus ride away from the perfect viewing spots, Frankfurt Galluswarte offers the perfect place to reside after the display. To get there by rail, take the Eurostar from St Pancras International to Brussel-Zuid, then the InterCity 19 into Frankfurt.
Venice, Italy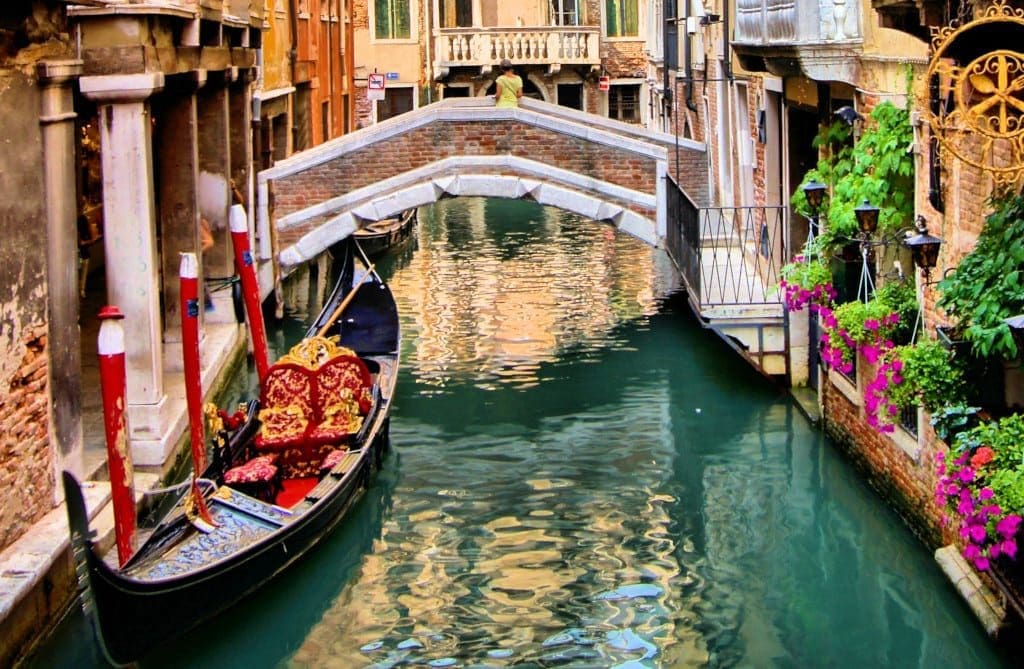 New Year's Eve celebrations in Venice are a spectacular fete. Traditionally, Italians begin their celebrations in the evening by indulging in a hearty dinner. Hotels and restaurants across the city offer a mouth-watering selection of traditional Italian dishes. For music and theatre lovers, the annual concert held at La Fenice Opera House in the afternoon is a popular alternative for those who don't want to be out until late night. For those who do, later in the evening, locals and tourists alike gather in St Mark's Square, where a beautiful firework display brightens the night and lagoon. Unmissable viewpoints include: Riva degli Schiavoni, Riva Ca' di Dio, Riva San Biagio, or Riva dei Sette Martiri. For couples visiting Venice, head to Piazza San Marco for the annual 'Love' event, where thousands of lovers welcome the new year with a highly symbolic kiss, followed by a propitious toast with a glass of bubbles.
Stay at a&o Venezia Mestre from €21.45 (£18.20) per person, per night. Newly opened this year, with the central station right on its doorstep, visitors can reach the city's sights quickly and easily. To get there by rail, take the Eurostar from St Pancras International to Gare du Nord, then various local services via Paris Gare de Lyon, Geneva, Milano Centrale Railway Station, then into Venice.
Cologne, Germany
Every year, thousands of visitors gather in the streets of Cologne to celebrate New Year's Eve. The sight of the majestic Cologne Cathedral with the backdrop of a night sky bursting with an array of beautiful colours, is worth every second of standing in the chilly winter night. Other popular places for spectators to gather are the banks of the River Rhine and the Rheinpark. Visitors looking for comfort and fewer crowds, but with an equally spectacular view, should board one of the Rhine boats that set sail in the early evening. Each boat has a different party style – ranging from typical Cologne music, to live performances or sounds of the 70s and 80s.
Stay at a&o Köln Dom from €216.59 (£183.77) per person, per night. Just beside both the station and the Cathedral, a&o Köln Dom is perfectly placed to visit by train and be right beside the action. To get there by rail, take the Eurostar from St Pancras International to Brussel-Zuid, then a local service to Cologne.
Graz, Austria
Travellers can take the train down to Graz this New Year's Eve and experience a night they will never forget. As people fill every available spot in the city centre, they will see water, fire, laser and light combine to create an awe-inspiring show. Fascinating video projections are displayed on the screen of water, and the unique display has the beautiful backdrop of the Graz city hall. For those who haven't had their fill of festive market stalls, Graz opens a special New Year's Eve market on Glockenspielplatz square. Anyone looking to make the most of their trip to Graz, can enjoy a guided tour of the Graz Old Town where it is especially calm and peaceful on the last afternoon of the year.
Stay at a&o Graz Hauptbahnhof from €21.89 (£18.57) per person, per night. Just on the station's doorstep, and within walking distance of the city hall, a&o is the perfect location for individuals and families alike to stay once celebrations are complete. To get there by rail, take the Eurostar from St Pancras International to Gare du Nord, then various local services via Brussels, Paris, Strasbourg and Munich (including one bus ride) down to Graz.
Munich, Germany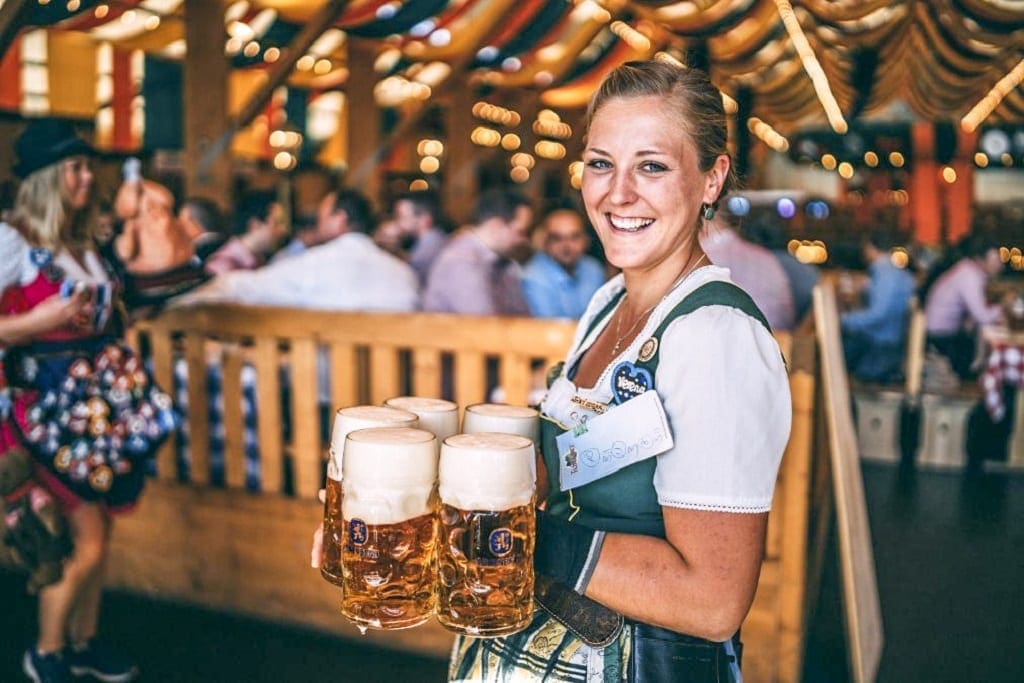 Travellers can visit Munich to celebrate the start of 2020, where this bustling city transforms into one huge party. For those in the mood to celebrate, visitors should head for Tollwood on the Theresienwiese; the winter festival has long been the place to see in the New Year. Guests can ring in 2020 with an entertaining dinner at the gala event, featuring live music and DJ sets. For those who can't quite decide where to go on New Year's Eve, they can party through the city by tram, simply hopping on the N19 (Pasing – St.-Veit-Strasse), the city's most beautiful tram line. The highlight of the west-east crossing through Munich is the section between Nationaltheater (National Theatre) and the Maximillianeum. For those who enjoy a traditional New Year's Eve, they can join the crowds of bystanders gathering at the historic Marienplatz, Olympic Park, English Garden, and Old Town Square to toast the New Year under a sky bursting with fireworks. No one spot is better than another in Munich for watching the displays, the sky over the entire city ignites to become one huge, beautiful explosion of colour.
Stay at a&o München Hauptbahnhof from €122.98 (£104.34) per person, per night. Within close proximity of the action, a&o München Hauptbahnhof is the ideal place to come back to after Munich's crazy celebrations. To get there by rail, take the Eurostar from St Pancras International to Gare du Nord, then various local services via Gare de l'Est and Mannheim Hauptbahnhof to Munich.
Travel Begins at 40 Editor
Travel articles, news, special offers, festivals and events from the Travel Begins at 40 Editorial team and our global network of travel industry contributors.
Upcoming Events

Subscribe to our newsletter