Try a Mini-Retreat in the Kent Countryside
Travel Begins at 40 Editor
Posted on 15th Nov 2019
Mays Al-Ali, the brains behind HealthyMays.com is introducing a new retreat to 2020. The Nourished Soul Winter Getaway is a mini-retreat set in the picturesque Kent countryside and has been created to not only nourish your body and soul but also to banish the winter blues and there's 10% off if you book before the 8 December 2019. 
"The Nourished Soul retreat has been specifically created to centre around unwinding and relaxing in the beauty of Mother Nature" Mays Al-Ali, the founder of HealthyMays.com a nutritionist, yoga teacher and global retreat host comments. "Our main focus is on feeling a sense of achievement at a time in the year when energy levels can be low. Our intention for this retreat is to offer deep soul nourishment on a variety of levels through the enlightening activities offered surrounded by the healing powers of nature".
Joined by Tansy (Her Shining Light), a female empowerment coach, people walker and nature connector – Mays and Tansy will be offering guided sessions to nourish your body both inside and out. Combining their different styles to make something truly spectacular, Mays and Tansy will teach their guests the importance of gut health, nutrition and connecting to nature, with transformative dynamic and relaxing yin yoga and forest bathing. The mini-retreat, which takes place on the 22-23 February 2020 has the potential to create great change on those that attend.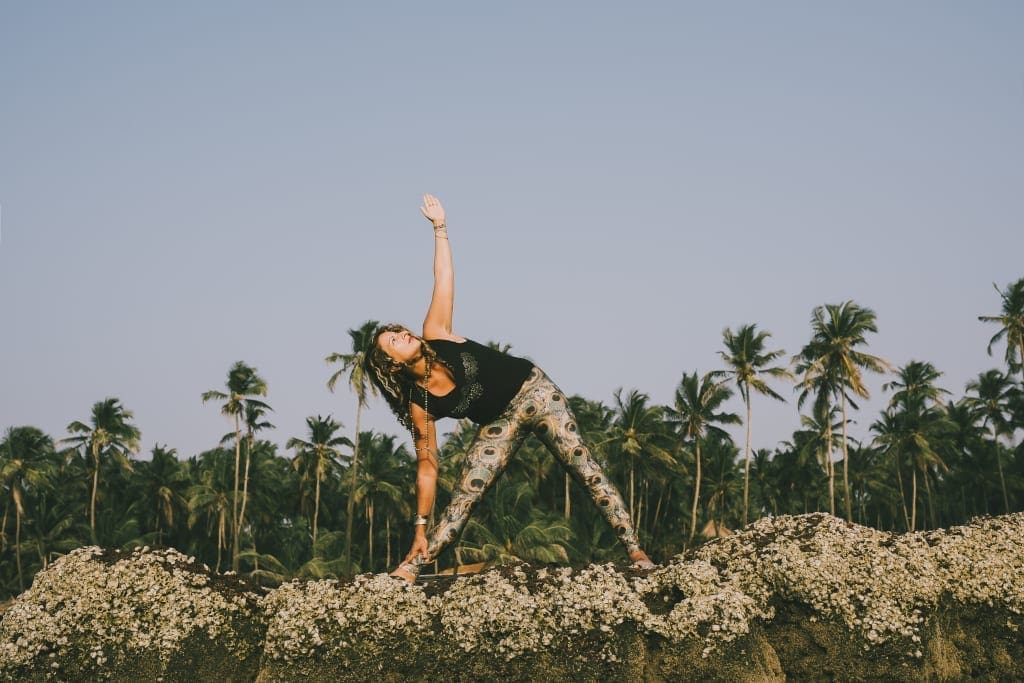 Promising a strong nutritional balance throughout the weekend, this healing retreat seeks to address the mind, body and gut; re-igniting the spark inside with a heavy focus on plant-based, gut-healthy, mood-boosting foods sustainably designed by Mays herself and executed by the founder of The Plant Academy Cookery School in East London, Lauren Lovatt.
"Food is life. What we put in our body directly impacts on our health, mood and wellbeing" Mays states, who has created a menu alongside raw chef Lauren utilising fresh, seasonal and locally sourced ingredients and combining them with living nutritious foods, gut healing live ferments, kombucha brews and vibrant dishes that have been created with love, passion and magic.
Wanting to really hone in on the connection to Mother Nature, the retreat takes place in the beautiful Kent countryside surrounded by the magnificent energy of the magical forests enveloping the Kentish Cottage and stunning retreat centre called Samsara that guests will call home for the weekend, and promises to ignite your inner child through its luxurious settings and playful surroundings.
The retreat is the perfect escape for those struggling with the winter blues and is open to all. "We wanted to create a space that was suitable for everyone – it's the perfect girl's weekend away trip, or a much-needed break for a couple looking to connect with each other and the world around them." Mays states who is super excited to bring people together to create a heart-centred nourishing experience for all.
The two-day retreat includes all meals, drinks and snacks, yoga workshops, gut health talks, manifestation fire pit ceremony, walking meditation and forest bathing, visualization and mood board setting class and so much more.
---
Prices start from £235. For more information visit: www.healthymays.com/nourishedsoul
Travel Begins at 40 Editor
Travel articles, news, special offers, festivals and events from the Travel Begins at 40 Editorial team and our global network of travel industry contributors.