The Tudors: Passion, Power & Politics
Neil Hennessy-Vass
Posted on 30th Jan 2022
Neil Hennessy-Vass visits the Holburne Museum Bath to see The Tudors: Passion, Power & Politics, a special collection of paintings that gives insight into a rich period of history.
The recent climate has caused many of us to look back at better times. This of course could include all sorts of personal memories and experiences, but you'd have to look way back to have seen what I was lucky enough to experience at the Holburne Museum in Bath.
The Tudors: Passion, Power & Politics
The Tudors: Passion, Power & Politics offers a glimpse into the past far beyond the world of the selfie of the family snap. This is a comprehensive collection of icons, which includes all the big players in the Tudor family album. If you think of Elizabeth I or Henry VIII chances are, you have a memory of a painting you've seen on a stamp, in school, a tv programme or in a history book. Well, they are all here in their stupendous glory staring right back at you. And what glory they represent.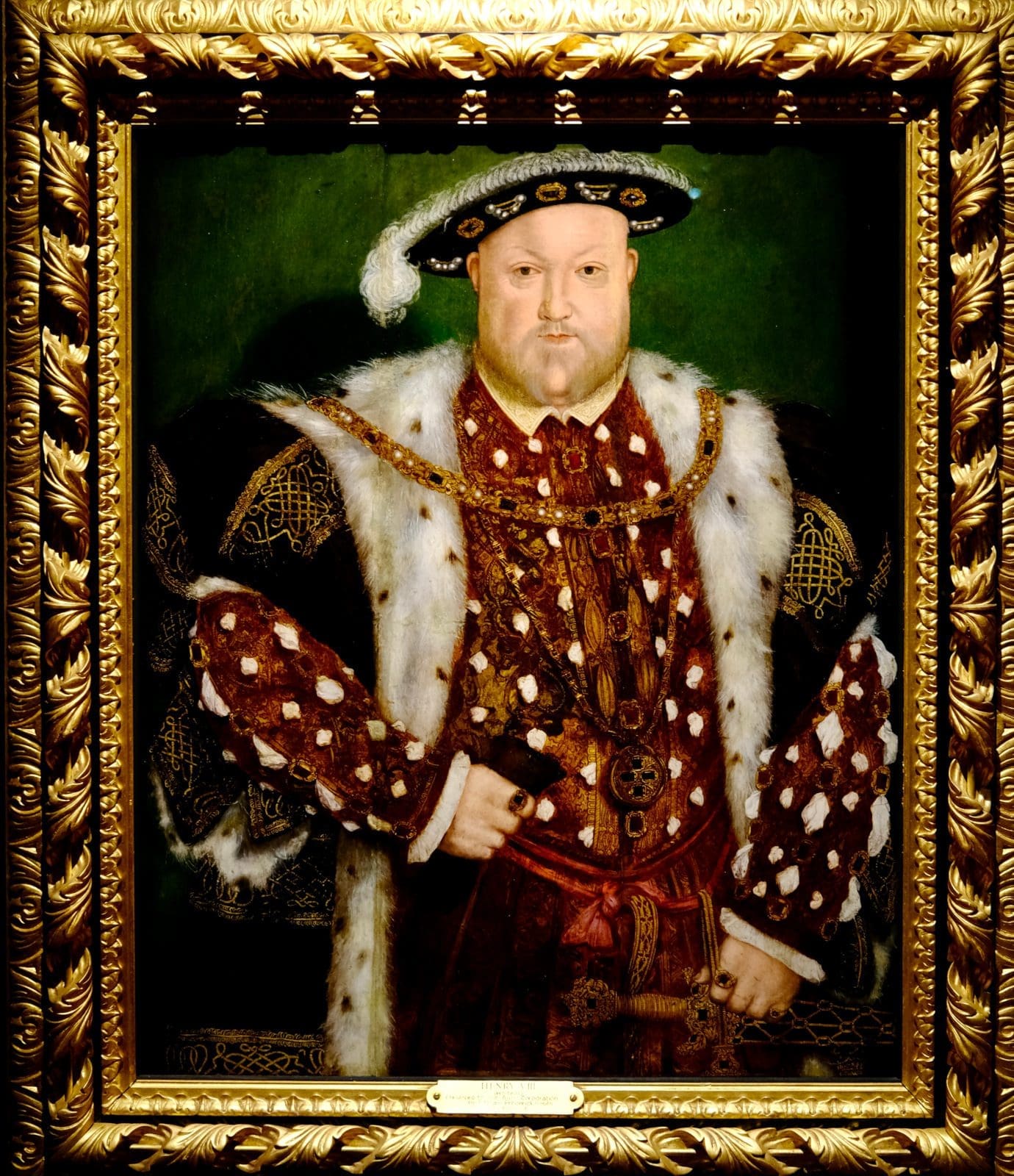 Five Tudor monarchs are on display until 8 May 2022. You can see up close and personal Henry VII, Henry VIII, Edward VI, Mary I and Elizabeth I (including the 'Darnley' and 'Armada' portraits). This has been achieved with the cooperation of National Portrait Gallery and National Museums Liverpool, and is a real coup for The Holburne Museum. Several of the paintings have never been shown outside of London including the beautiful Jane Seymour after Hans Holbein the Younger.
An Eye for Detail
The Tudors reigned from 1485 to 1603 and included seismic constitutional changes within the country. The reformation, conflict with Scotland, France and Spain, colonisation of Ireland and the Americas all fell during their time. The paintings are so vibrant and realistic and of such high quality. They also include Sir Francis Drake, Sir Walter Raleigh, Thomas Cranmer, Thomas More, William Cecil and Thomas Cromwell.
The Cromwell depiction was one of my favourites. In addition to being so life-like the image has such rich detail; a book with writing along the page edges, a tablecloth that from a distance just looks green but – and here's the joy of seeing these painting in the flesh – when you look up close you see so many colours and shades. The jewellery on Elizabeth's portraits is also stunning, pearls that you could almost pick out of the frame.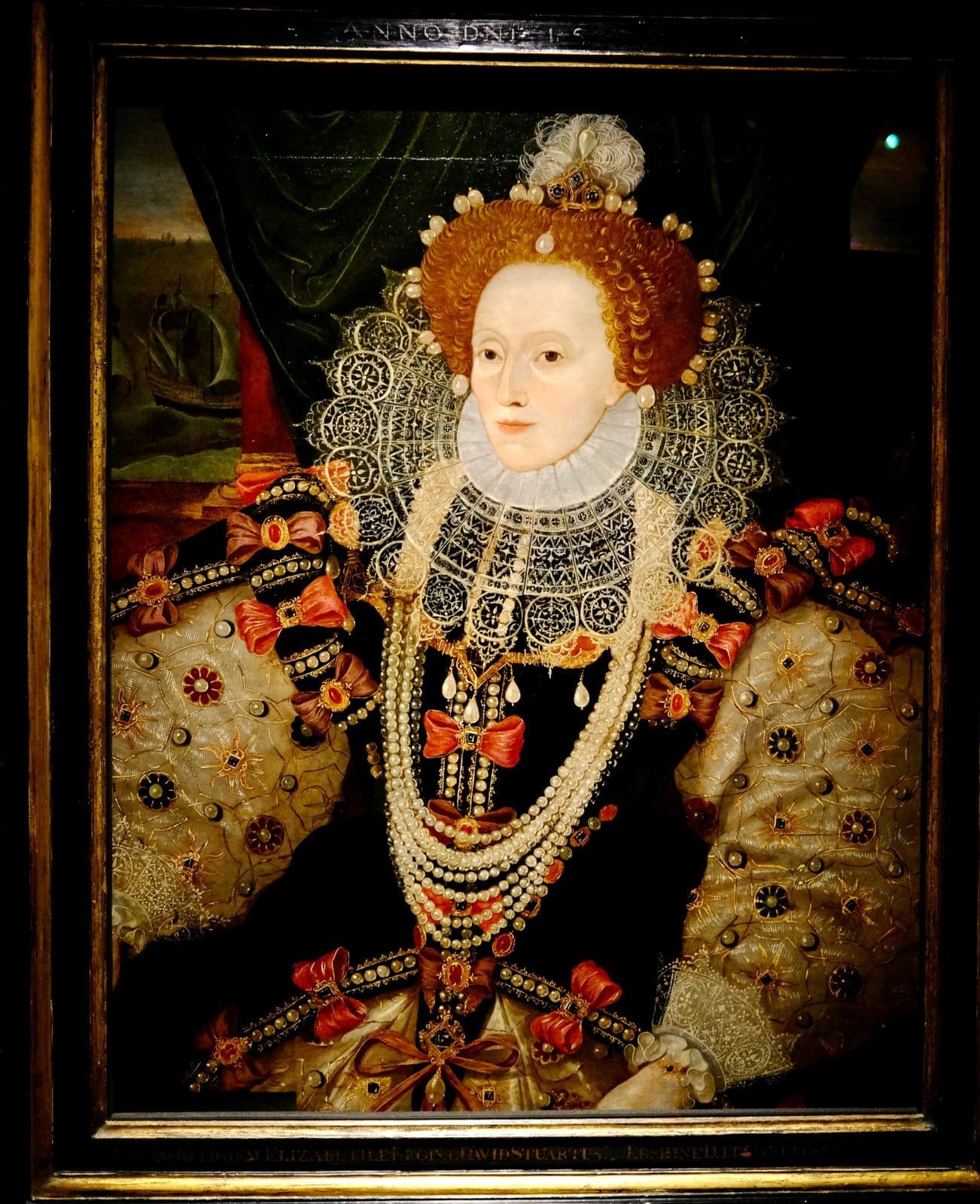 The room is large and drenched in majestic purple, a perfect backdrop to the royal visitors. I suspect it will be a very long time before this particular family album collection will ever be assembled in the same way, so take you chance to see it in all its glory, and enjoy a day in Bath.
Old Ghosts
The museum has a permanent collection of ostensibly regency art and sculpture, but director Chris Stevens is always keen to mix the old and the new so has also commissioned Old Ghosts by Mick Peter, a life sized cartoonish look at history as an industry, his work pops up in and outside the museum offering a surprise and smile.
---
Holburne Museum
Admission (which includes all exhibitions) is £12.50 + concessions
Until 8 May 2022. Open 10am – 5pm (last entry 4.30pm)
Great Pulteney Street, Bathwick. Bath, BA2 4DB
T: 01225 388569
Neil Hennessy-Vass
With careers encompassing broadcasting, photography and food the next adventure for Neil was to take up travel writing. His natural curiosity has meant the last 10 years have been spent trotting around the globe writing about and photographing all he experiences. Never happier than ordering a rare Bourbon in some far-flung bar while checking to see his passport isn't out of date, preferring to take the path less trodden even if it takes a little longer. Neil is an award-winning journalist and photographer who lives in London, France and on things that move.