Travel to St Lucia : a Fortnight in Paradise
Deborah Unger
Posted on 23rd Jan 2022
Despite the tightening COVID restrictions, Deborah Unger discovers it was well worth the effort to travel to St Lucia for a relaxing two weeks in the sun at The Landings Resort and Spa St Lucia.
Travelling during a pandemic, the ever-changing testing rules, the forms to fill in and the uncertainty of whether a destination would be on the red list, has made booking a trip this year that much more stressful. But our family's recent travel to St Lucia in the Caribbean just before Christmas 2021 was 100% worth the effort. And we got in and out, before the huge Omicron surge.
We initially picked the Dominican Republic but switched to St Lucia when our first choice lingered on the UK's red list longer than most other countries. And what a gem of a destination St Lucia is. And what an effort the island's tourism industry is making to give visitors a sense of safety in these difficult times.
Importance of Tourism to St Lucia
This is hardly surprising given that tourism now accounts for more than half of the country's economy and three-quarters of the employment (depending on which data you look at). Agriculture, namely the production of bananas, mangoes and avocados, has been second for some time now.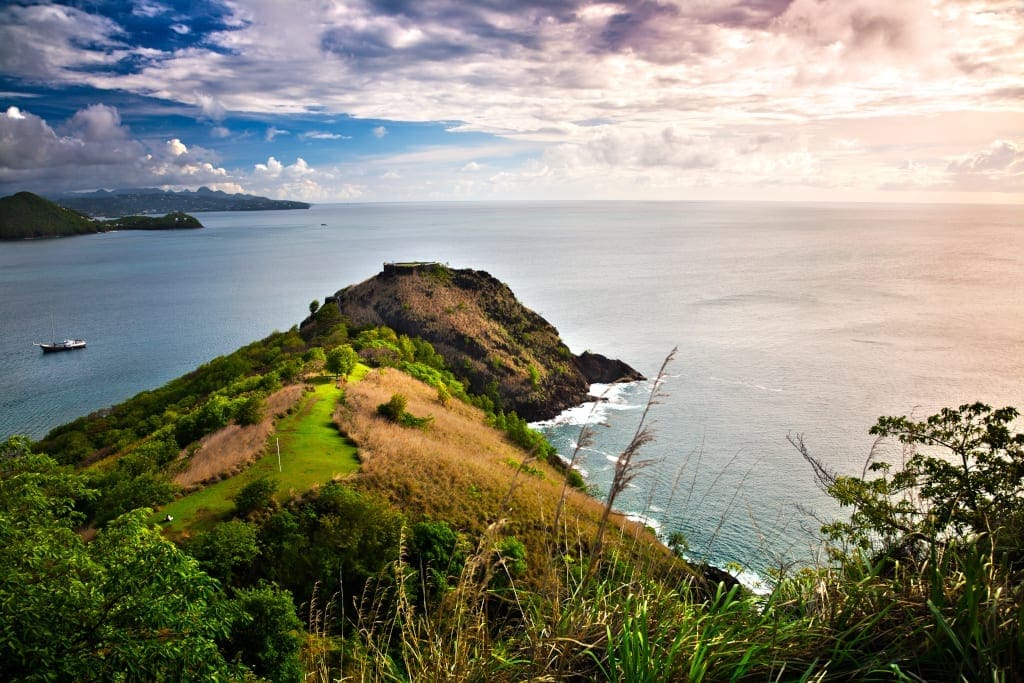 So COVID was a massive blow. Many businesses were forced to shut down and one of our guides told us he was out of a job for 10 months. The strict focus on health and well-being is understandable and in our opinion appropriate.
How to Travel to St Lucia
This starts at the airport where, despite having to present proof of a recent COVID test and double vaccination to get government authorisation to board a flight, immigration officials then double-checked everyone's documents. There were temperature checks on arrival and the officials handed out wristbands that showed your vaccination status. These were checked by most establishments, including restaurants, during our visit.
Though some might find the insistence of masks in public settings and the testing and temperature checks cumbersome, we were happy to comply: it made us feel more relaxed – a key goal for why we decided to getaway in the first place.
St Lucia: a teardrop-shaped gem
St Lucia is one of the most popular islands for UK and now US travellers. It was formed by volcanic eruptions, the last of which occurred in 1776, and though our beach was white sand, many beaches are black. Most of St Lucia's resorts and hotels are dotted along the stunning Caribbean coast because this is where the beaches are, and where the sea is calmer, perfect for swimming, kayaking and other water activities.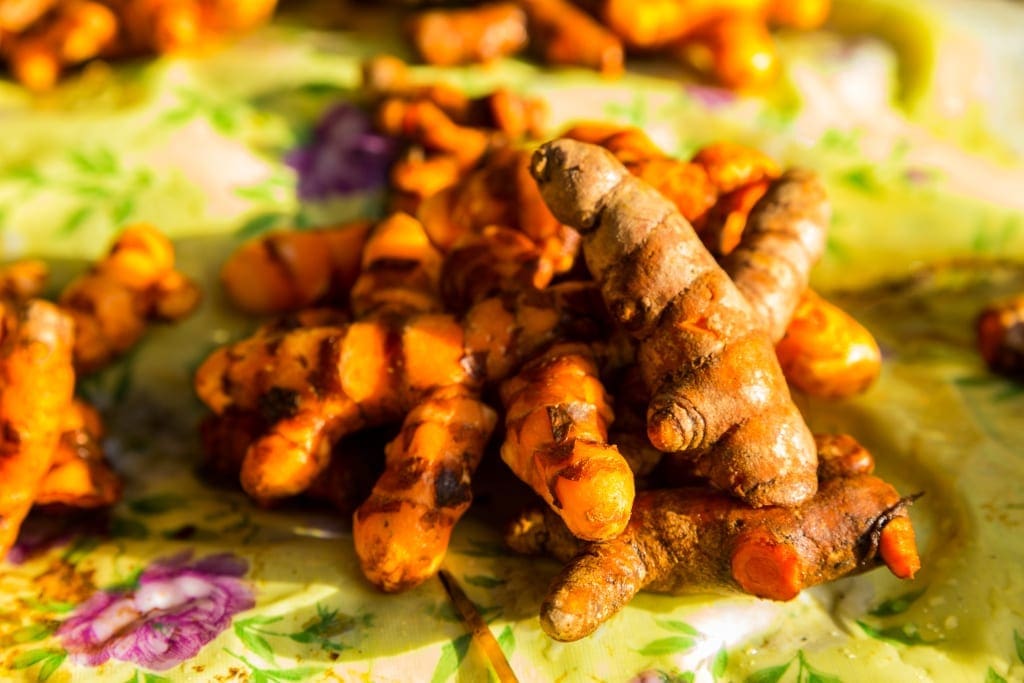 Looking at the coast from the sea, it seems as if the island was stopped in its tracks by the water. There are steep inclines, now lushly green with tropical vegetation, that plunge into the green-blue waters.
Although St Lucia is part of the Commonwealth, having gained independence from Britain in 1979, the island's history is marked by battles between the French and the British for dominance. Everyone on the island speaks English and Creole, a dialect which derives mostly from French.
We chose The Landings Resort and Spa near Rodney Bay on the northern tip of the tear-shaped island, one of more than 100 hotels that are deemed COVID safe. Our temperatures were taken each time we entered the gates of the resort and by the on-site nurse when we checked in. We also had to wear masks in all public areas and were offered a hand sanitiser spritz before we sat down to eat at the open-air restaurant near the beach. All the staff wore masks too, which again we found comforting.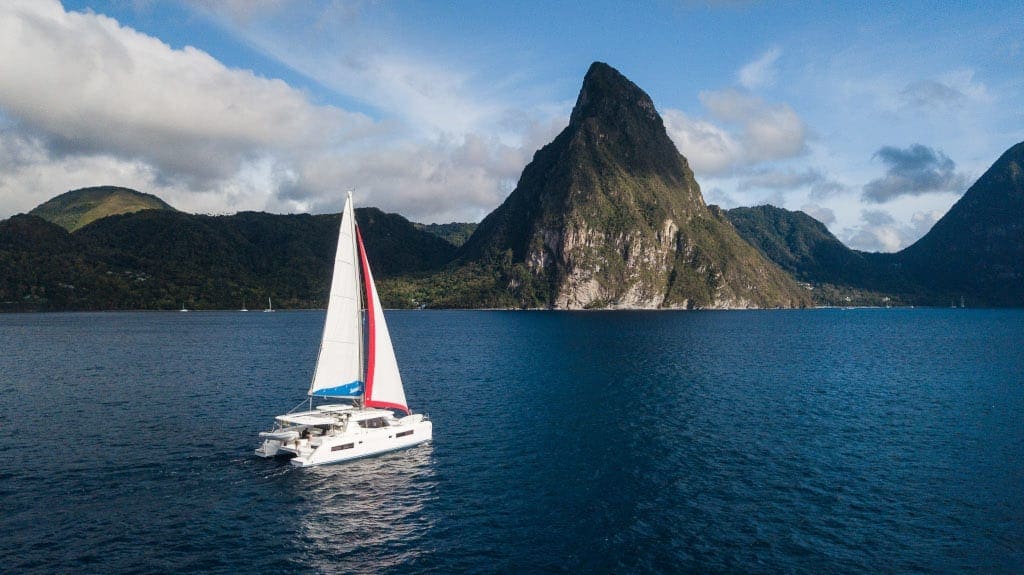 Getting over these hurdles and getting accustomed to the routines helped us setting in for a super holiday in St Lucia.
Pigeon Island
Just a 15-minute walk along the beach from our resort is Pigeon Island, now a national park, which still has remains of the lookout and the canons used in those battles. In the distance you can also see Martinique, just 50 miles to the north. This park also has beaches, a snuba diving school (a mixture of scuba and snorkelling that we didn't try) and two cafés. After we had scaled the ramparts we settled down to a delightful lunch at the waterfront Jambe de Bois, which serves local specialties including roti and creole crab.
We were looking for a lazy holiday in a calm setting and The Landings Resort and Spa, which opened in 2007, was perfect for us. The 'we' in this case was my husband and I and our grown up children. Our daughter joined us from Los Angeles – though it took her more than 17 hours of travelling, while our son and his girlfriend flew with us, non-stop, from London, an easier eight-hour flight.
The Landings Resort and Spa St Lucia
The resort is privately-owned and built around a marina with a long stretch of palm-fringed white sand beach that curves towards the towns of Gros Islet and Rodney Bay to the south and Pigeon Island to the north. It's one of the longest stretches of sand on the island where smaller coves are dotted along the rocky shores. All St Lucia beaches are public though the resorts tend to have guards situated at each end of their properties.
There are 150 one-, two- and three-bedroom suites of which 90 make up the rental pool that is run as a hotel. Facilities include three swimming pools attached to different buildings and two tennis courts plus a variety of water sport options (including kayaks, sailboats, and water skiing) plus an outdoor gym with stationary bikes and an array of weights. The sunbeds are cleaned and sprayed daily and there are hand sanitiser dispensers everywhere.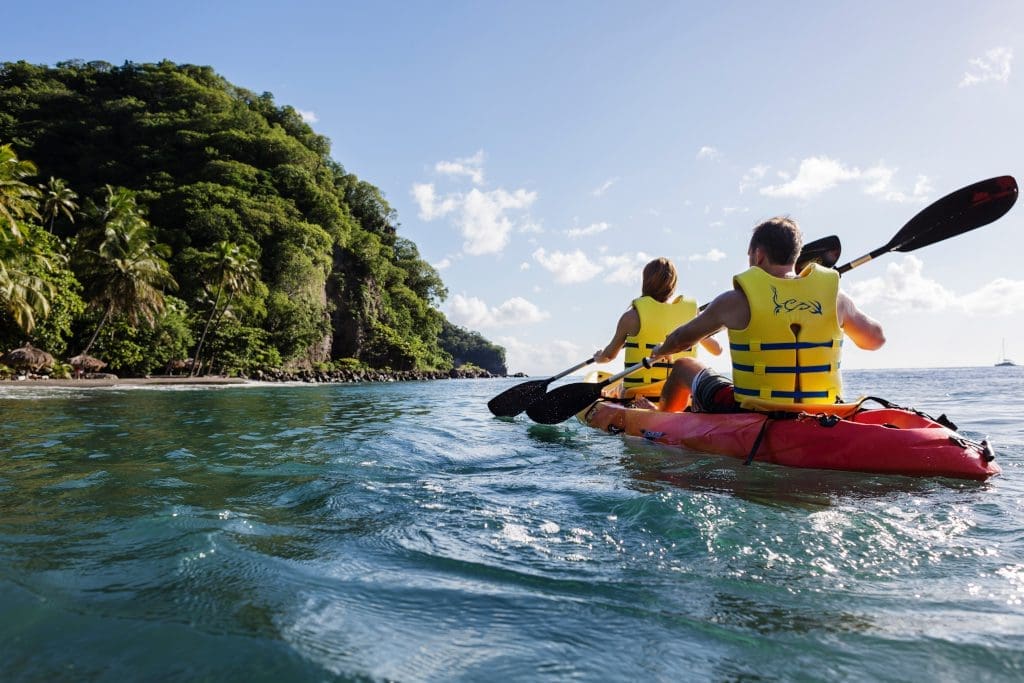 We picked a first-floor three-bedroom suite that looked out on the marina. All bedrooms are en suite and there is a large living room and balcony terrace. The kitchen is equipped with the basics, and we ended up cooking for ourselves, spending warm, balmy evening relaxing on the long, wide terrace.
The resort does have restaurants and we had the buffet breakfast every day at the Beach Club, but after a first night dinner, which we found underwhelming and expensive, we mixed up our evenings eating in and trying a couple of nearby restaurants too. In the past month, the resort has hired a new head chef, John Hazzard, who has an impressive resume. He's worked at the Savoy Hotel in England, Kunstuben Restaurant in Switzerland, Aureole Restaurant of New York, the former Fairmont Glitter Bay Hotel, as well as Sandy Lane Hotel in Barbados.
But it's good to know that the local supermarkets are well stocked and easily reachable by taxi in less than 15 minutes. And the Naked Fishermen restaurant, one cove over from the Landings, beyond Pigeon Point, and 10 minutes by taxi was a favourite. It's part of the Cap Maison resort and is beautifully situated on the beach with a tasty menu of local fare and fancy cocktails.
St Lucia Things to Do : The Real Deal
On our second day we met Vincent, who owns Real Deal Boar Tours on the beach and ended up booking two half-day boat trips, both of which were wonderful.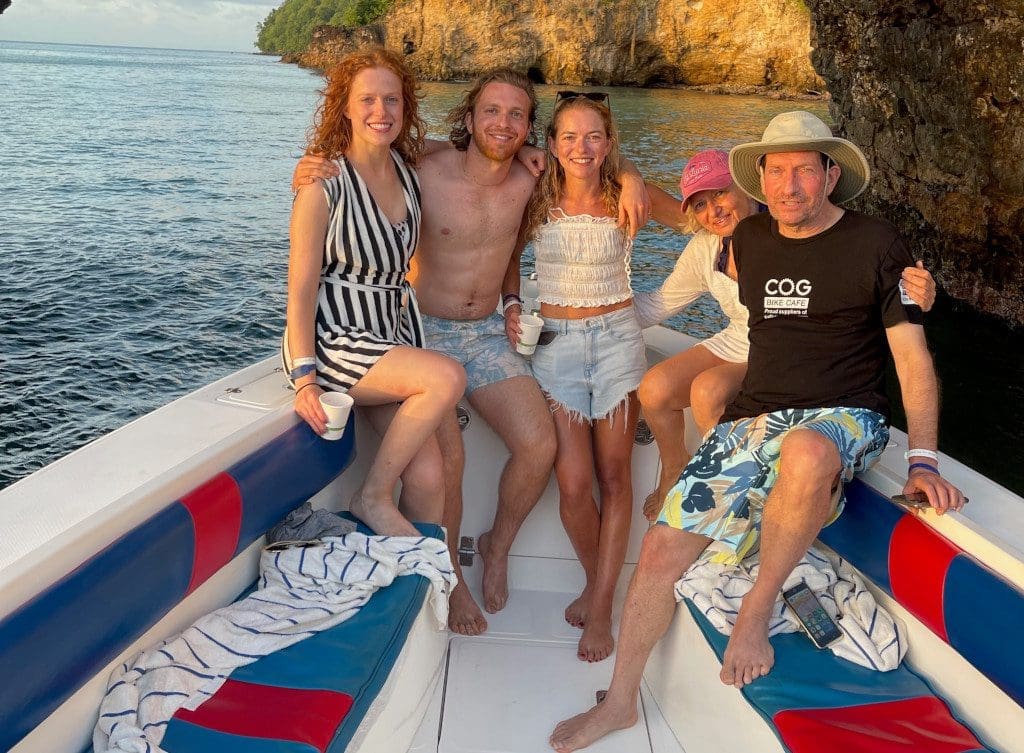 The first took us to the islands most famous spot: the Pitons, two lush, conical peaks that plunge into the sea and form part of a UNESCO World Heritage site. The scene, near the town of Soufriere, is a memorable backdrop to the action of the Pirates of the Caribbean blockbuster. (We also swam through the arch where in the movie they hung the skeletons of dead pirates).
Between the Pitons is an active volcano known for its sulphur mud baths that everyone tells you will take 10 years off your age. It's a fun experience, dipping into the hot muddy springs, covering yourself in grey mud, decorating that with a darker volcanic brew, and ending up looking like a child's hand printing experiment or a Jackson Pollack. After washing that off in a hose we then drove 10 minutes to a powerful natural waterfall for a refreshing shower.
But the joy of being on the boat – in our case a speedboat though you can go out on catamarans – is looking at the coastline, snorkelling in a variety of protected areas, and swimming in a clear blue water.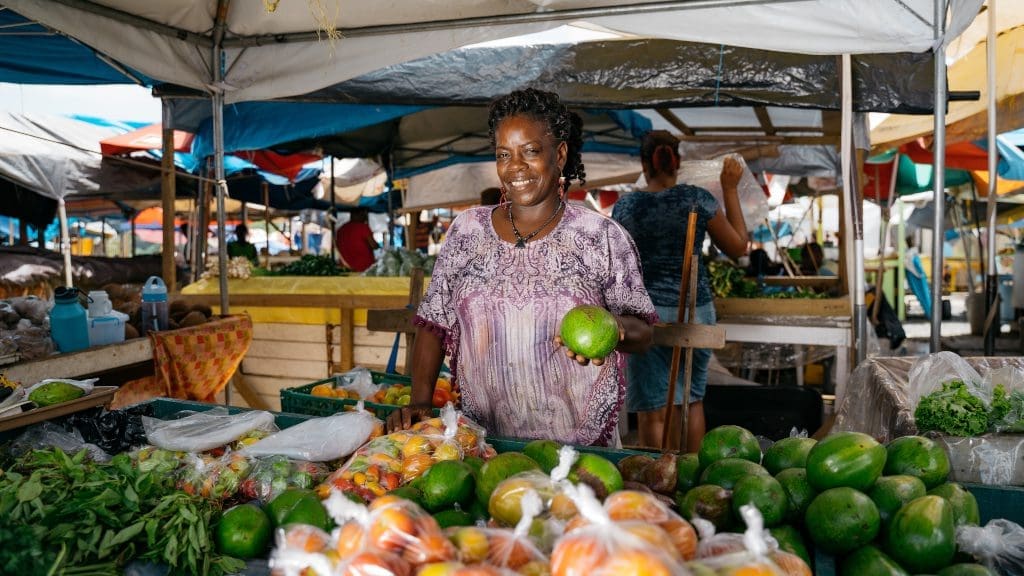 For lunch, on our second trip, we glided into Marigot Bay, the location for another Hollywood classic, Dr. Doolittle, the version with Rex Harrison. We docked and dined at Chateau Mygo and Vincent pointed out the homes of Sophia Loren, George Forman and Mick Jagger on the ridge overlooking the bay.
COVID is likely to dent people's travel plans for some time to come, which is distressing for places like St Lucia that depend so much on tourism. The health and safety measures that the authorities have in place and the conscientious approach taken by the hospitality sector to combat COVID do relieve the stress of travelling. Given that the pandemic likely to be with us now for some time to come, this does make a big difference.
---
Discover what Eileen Wise and Roger Hermiston thought of the Caribbean Island when they went on their St Lucia holidays with Mustique on the side.
---
St Lucia Hotels : The Landings Resort and Spa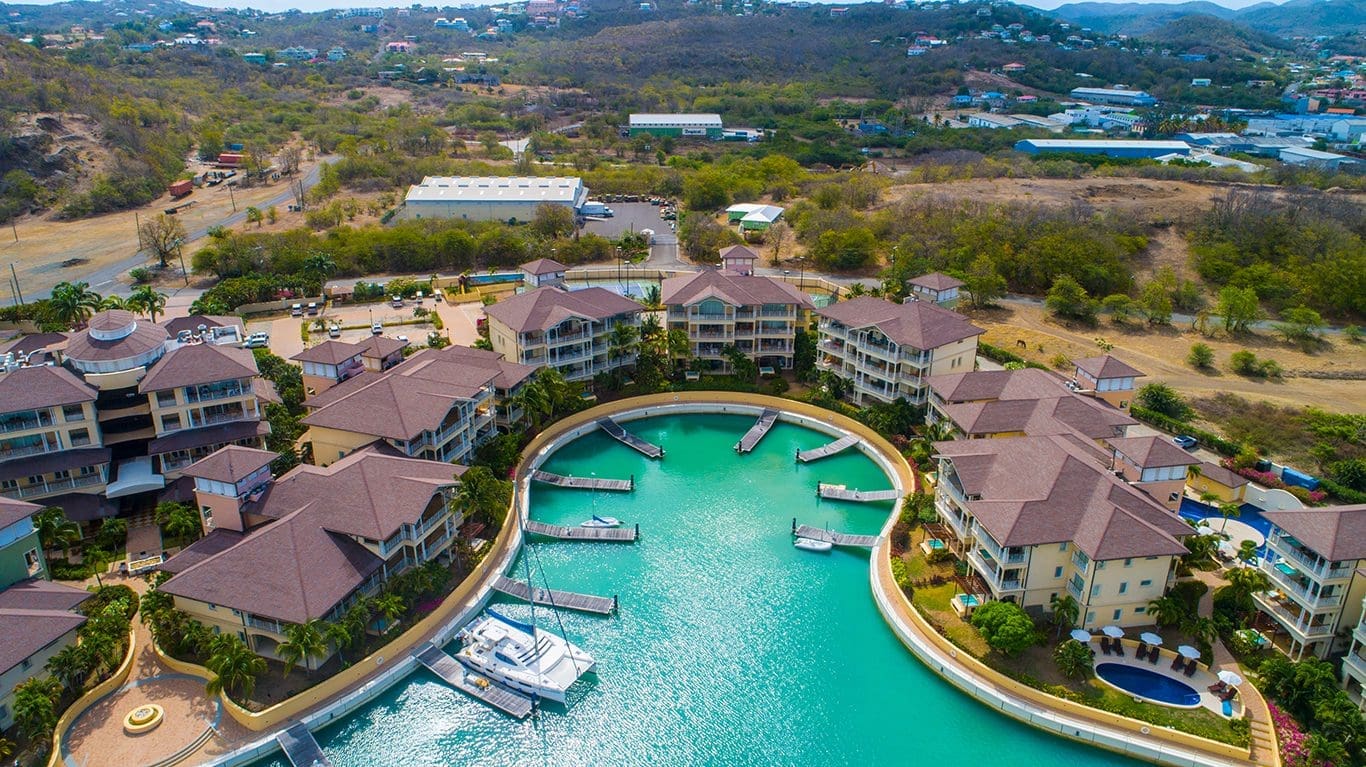 The Landings Resort and Spa offers bed and breakfast and all-inclusive packages. We booked through the extremely helpful Olivia Posca of Travel Counsellors (01737 373349; M 07905 490637 E [email protected]) who arranged all our St Lucia flights and transfers. The Landings is 90 minutes by car from the international airport. You can arrange a boat pickup too.
Travel Counsellors
Travel Counsellors is a leading independent travel company with over 1,900 travel franchisees across six countries, supported by colleagues in its Manchester headquarters.
Travel to St Lucia
For the latest details on St Lucia travel restrictions, click here.
Deborah Unger
Deborah Unger is an editor and journalist now based in London. She started her career with Business Week magazine in New York, worked for The Guardian in London and contributed to the New York Times from Paris. Her husband is a correspondent for The Economist and the couple have lived and travelled extensively in India, Brazil and Germany. Deborah is now a senior editor for Strategy+Business magazine.