Albuquerque Balloon Fiesta 2023
October 7

-

October 15

$15
Event Navigation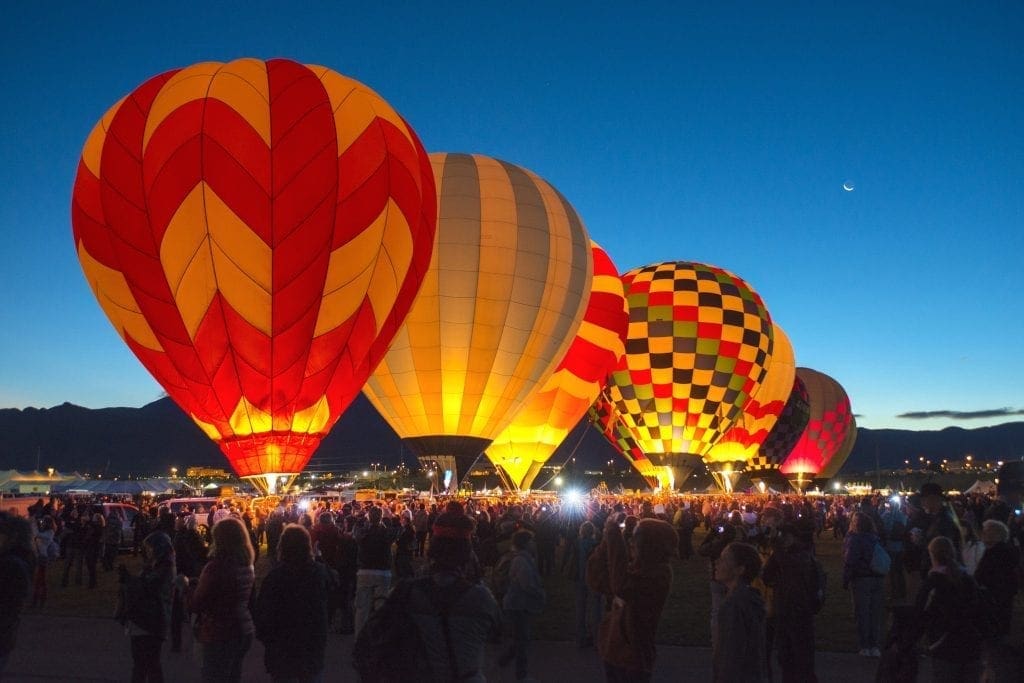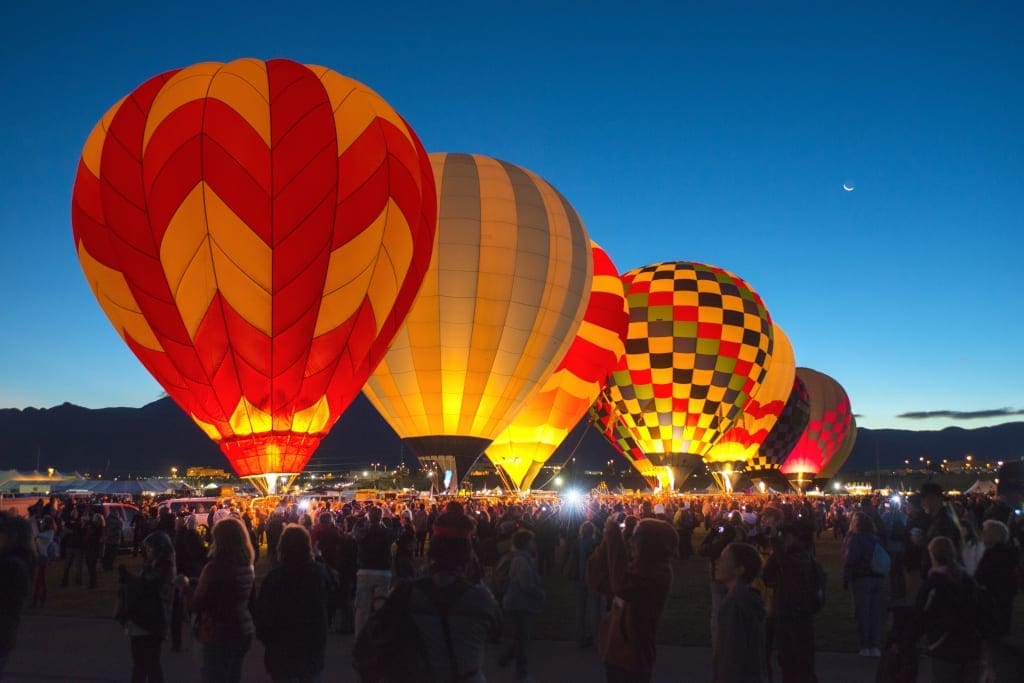 If you have seen photos of many vividly coloured balloons gliding across semi-arid scenery there is a good chance that those shots come from the Albuquerque Balloon Fiesta, which runs over several days from 7-15 October, 2023 and has been held for more than 50 years.
It is held in October due to the wind conditions known as the 'Albuquerque Box', which can take the balloons on a tour of the river valley, the surrounding mountains and bring them back to the 80-acre launch area in the even bigger Albuquerque Balloon Fiesta Park.
The calendar includes a dawn patrol, when the crews lift off in the dark and come into view with the early sun; laser and firework shows; flight competitions; musical entertainment and the dramatic mass ascension when almost hundreds balloons are launched over two hours.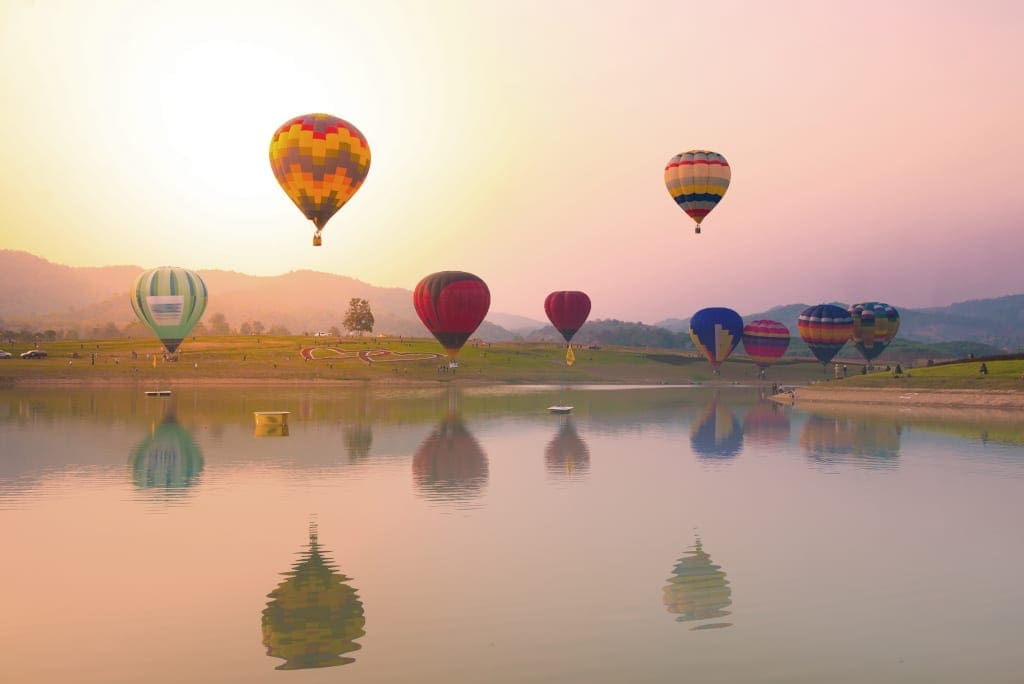 The balloon-filled sky also is clearly a draw for those interested in landscape photography.
The Albuquerque Balloon Fiesta also features live music performances, so expect some pretty nifty hot air guitars in the audience. You can find the full schedule of events here.
---
When is the Albuquerque Balloon Fiesta
In 2023, the festival will be held from 7 to 15 October.
Albuquerque Balloon Fiesta Tickets
Tickets go for about $15 if bought in advance, but are more costly on the day. There are VIP options with better views and more comfort. Extra public transport is available during the event. Albuquerque can be quite chilly in the morning, but warms up as the day progresses. You can purchase your tickets to the Albuquerque Balloon Fiesta here.
How to Get to the Albuquerque Balloon Fiesta
In addition to park sites, there is also a park and ride shuttle service to the show. For more details and a handy map, click here.
---
When in New Mexico, why not go on a road trip. Read: New Mexico Road Trip: UFOs, Ghost Towns & Country Music.
---
Things To Do in Albuquerque New Mexico
To many, Albuquerque is inescapably connected with the TV series Breaking Bad. So, when you are all ballooned out, there are tours and guides to do-it-yourself walks of the city that take in film locations and trivia from the show. Elsewhere, the aerial tramway to the Sandia Peak at over 10,000 feet gives a great view of the city. There are walks in the hills with petroglyphs to discover, the old town, several museums, a cultural centre and a range of artisan breweries.
Flights to Albuquerque New Mexico
Though the airport in Albuquerque is said to be an international one it is actually quite small. It has many domestic connections so foreign travellers will need to land elsewhere and then take a local flight to join the fiesta.
Hotels in Albuquerque New Mexico
If you are looking to book a hotel in Albuquerque for the festival, enter your dates in our flight and hotel comparison engine to search hundreds of sites for the best deals:
---
More information on the Albuquerque Balloon Fiesta
Details
Start:

October 7

End:

October 15

Cost:

$15

Event Categories:

Topics:

Website:
Mike East
Mike began his career in travel writing by going overseas during his holidays and writing his own guide. He then sent this manuscript off to a range of travel guide companies and got a range of rejection letters — all except one. Getting a contract to write for Roger Lascelles Publications on the Caribbean islands of Trinidad and Tobago and The Bahamas was how his career began. With this opportunity came other pieces for British magazines and The Sunday Telegraph.
Event Navigation